The ethics of climate change reporting: part three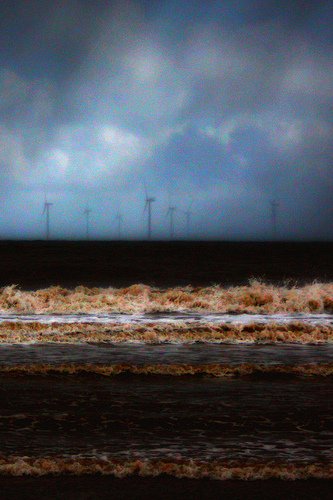 In the final instalment of a three-part investigation into the media's coverage of climate change, Gavin Smith looks at how the stamp left by Climategate, James Lovelock and the Gaia theory have affected journalism.
In 1985, the BBC screened the Cold War TV thriller, Edge of Darkness. The story's protagonists become anti-nuclear activists, fighting against a militarised nuclear processing industry while at the same time embracing the Gaia hypothesis. Paradoxically, one character expresses her joy that nuclear war will cleanse Gaia of mankind's abuses shortly before she is killed in a bid to end a nuclear programme.
While not journalistic, this influential piece of popular fiction amply illustrates both a conflation of hazards to form one extinction theory, and a blurring of the lines between science and philosophy; both amply reflected in media coverage and political propaganda.
In 2008, the foreign policy think-tank, The Carnegie Endowment for International Peace, published an incisive article on the new acceptability of nuclear energy. For much of the last half-century, it read, "'nuclear' has been synonymous with 'doom'". Indeed, "many opponents of nuclear power and many supporters of nuclear disarmament had come to see themselves merely as different manifestations of the same movement."
Now that nuclear war has been supplanted by global warming as the most favoured cause of our extinction, nuclear power has become not just acceptable but ostensibly virtuous: "some countries intend to harness nuclear power toward green ends [while] other nations will use warming as a pretext for less virtuous purposes."
Writing of his own Damascene conversion in The Washington Post in 2006, Patrick Moore, one of the founders of Greenpeace said:  "I believed that nuclear energy was synonymous with nuclear holocaust…. Thirty years on… nuclear energy may just be the energy source that can save our planet from another possible disaster: catastrophic climate change."
The Gaia theory remains evergreen, despite the causative change in the means of our destruction. James Lovelock's description of Earth as a single, self-regulating organism has been criticised for its illogical assumptions and questionable methodology.
James Kirchner of Berkeley conceded that Gaia's vision "of Earth as a harmonious whole" is "emotionally very appealing", but climate change science must be "as free as possible from our preconceptions of the way the world ought to work."
Gaia is however useful as a polemical or philosophical model. Originally trained in medicine and chemistry, Lovelock now describes himself as having "an independent practice in science" and as the originator of the "Gaia Hypothesis".
In reviewing Lovelock's 2006 book, The Revenge of Gaia, The Observer noted the lyrical, portentous quality of the writing: "It is grand, biblical stuff, like an evangelical preacher cursing his wayward congregation." Lovelock is a thinker, a polemicist and an eloquent advocate for his cause. Yet rarely is he described with such care in the media.
Instead, Lovelock is typically presented as a scientist rather than as a philosopher, thinker or polemicist; furthermore, the term 'scientist' is often used as if it might be a synonym for 'oracle'. The Daily Express described Lovelock as "one of the world's most respected scientists"; answering a momentous question, "he is unfazed as he relays his wisdom".
In the synopsis of a BBC documentary, Lovelock is one of "the minds behind some of the greatest scientific discoveries of our age", despite his struggle against a "scientific establishment [that] stifles intellectual creativity".
The Guardian's position is somewhat more sober – Lovelock is "the globally respected environmental thinker". The Daily Mail was by comparison melodramatic and variously inaccurate with this exclamation on Lovelock's work: "We're all doomed… [and] there's nothing we can do about it, says climate change expert."
The media's tendency to resort to stereotype and depict scientists or scientific commentators as either all-knowing oracles or outright charlatans was much in evidence in the coverage of 'Climategate'. In late 2009, the University of East Anglia's Climate Research Unit's (CRU) server was breached by a hacker. Emails and other documents were taken and passed to climate change sceptic websites.
Due to the prominence of its scientists in the reports of the Intergovernmental Panel on Climate Change, the CRU had been a focus of concerted efforts by climate change sceptics to obtain its records, ostensibly in a bid to winkle out inconsistencies.
In June 2008, the climate sceptic blog, Climate Audit, reproduced a lengthy and prolix correspondence in which the site demanded the release of data under the Freedom of Information Act, and the CRU declined on the grounds of cost and confidentiality and referred the matter onwards.
While the enquirer points out that "the public interest in the assessment of climate change […] outweighs any consideration of confidentiality" and asserts that the CRU is "overestimating the issue of assembling the relevant documents",  this site exemplifies a glaring feature of this debate: hard science comes a poor second to ethical point-scoring.
The popular impression that the CRU had been secretive proved to be far more damaging than any supposedly concealed data disclosed by its emails and documents. Denied any gross factual fallacies, the media could still seize upon the implications of the CRU's apparent siege mentality. Few outlets were as even-handed as The Philadelphia Enquirer, which wrote; "the emails give little new information and appear to have failed to change the mind of anyone within the scientific world."
The bulk of the emails were concerned with such mundane matters as the processing of statistical data, so predictably the glimmers of fallible humanity attracted most coverage. Far-right US radio broadcaster Rush Limbaugh seized upon the use by CRU staff of the phrases 'trick' and 'hide the decline' as "substantial fraud", manifestly so "because liberals are behind it".
Scarcely less right-wing but more mainstream, Fox News remarked that the CRU had "brazenly [discussed] the destruction and hiding of data that did not support global warming claims."
The more sober Associated Press concluded that the messages didn't disprove global warming, but did "show that [the CRU] stonewalled sceptics and discussed hiding data."
The Daily Mail took the opportunity to announce that global warming had made a "U-turn" and had stopped in 1995, then dusted off the stereotype of the absent-minded professor, lacking "organisational skills", having "trouble 'keeping track' of the information" and inhabiting an "office swamped with piles of paper".
The left-leaning Huffington Post pointed out how completely the issue had been hijacked by political interests: "The nickname should be 'Swifthack' for the way people with political agendas have 'swiftboated' the global warming reality". They also recorded how the niceties of data handling in Norfolk had fed into the parochial politics of former vice-presidential candidate, Sarah Palin, who decried "doomsday scare tactics pushed by an environmental priesthood that capitalizes on the public's worry and makes them feel that owning an SUV is a 'sin against the planet'".
While wholly political in the sense of being concerned with public policy, one of the least brazenly partisan verdicts can be found in the Parliamentary Science and Technology Select Committee's report of March 2010. The phrases 'trick' and 'hiding the decline' were "colloquial terms …. not part of a systematic attempt to mislead". However: "the climate science community [needs to] become more transparent by publishing raw data and detailed methodologies."
A Guardian article reported these findings sympathetically despite a conspicuous attempt at balance, including an accusation of "whitewash".  It featured a telling comment from the Parliamentary Committee's chairman on the CRU's Phil Jones: "[He] has…been scapegoated as a result of what really was a frustration on his part that people were asking for information purely to undermine his research."
Those who formed the media response to 'Climategate' did not use bad judgement. They simply obeyed the ethics of their salaried trades, which dictate that they exploit and report a news story according to the agenda of their political backers, the expectations of their audience, the prejudices of their editors or the dramatised norms of news.
The CRU arguably did use bad judgement. By choosing to confound the sceptics, they took a political stake in a war of presentation, a stance that outwardly suggests a prejudice that may be arguably benign but remains incompatible with empiricism.
The ethics of journalism and science may overlap but are essentially distinct and in many ways incompatible. To report any area of science accurately requires an appreciation of this fact and a sceptical approach to any hint of orthodoxy.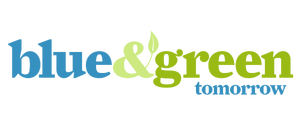 How Going Green Can Save A Company Money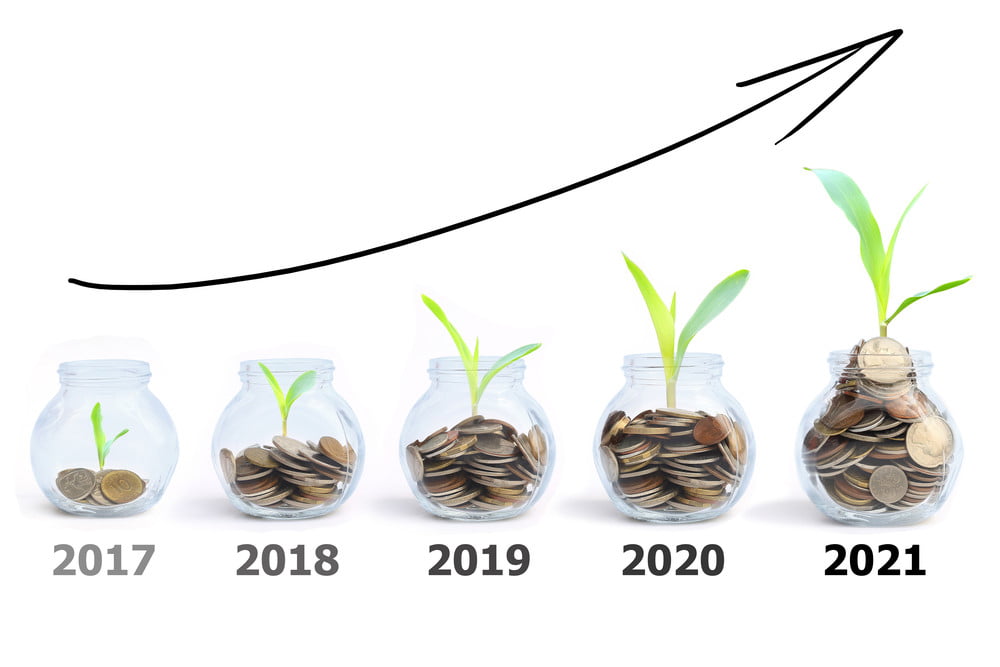 What is going green?
Going green means to live life in a way that is environmentally friendly for an entire population. It is the conservation of energy, water, and air. Going green means using products and resources that will not contaminate or pollute the air. It means being educated and well informed about the surroundings, and how to best protect them. It means recycling products that may not be biodegradable. Companies, as well as people, that adhere to going green can help to ensure a safer life for humanity.
The first step in going green
There are actually no step by step instructions for going green. The only requirement needed is making the decision to become environmentally conscious. It takes a caring attitude, and a willingness to make the change. It has been found that companies have improved their profit margins by going green. They have saved money on many of the frivolous things they they thought were a necessity. Besides saving money, companies are operating more efficiently than before going green. Companies have become aware of their ecological responsibility by pursuing the knowledge needed to make decisions that would change lifestyles and help sustain the earth's natural resources for present and future generations.
Making needed changes within the company
After making the decision to go green, there are several things that can be changed in the workplace. A good place to start would be conserving energy used by electrical appliances. First, turning off the computer will save over the long run. Just letting it sleep still uses energy overnight. Turn off all other appliances like coffee maker, or anything that plugs in. Pull the socket from the outlet to stop unnecessary energy loss. Appliances continue to use electricity although they are switched off, and not unplugged. Get in the habit of turning off the lights whenever you leave a room. Change to fluorescent light bulbs, and lighting throughout the building. Have any leaks sealed on the premises to avoid the escape of heat or air.
Reducing the common paper waste
Modern technologies and state of the art equipment, and tools have almost eliminated the use of paper in the office. Instead of sending out newsletters, brochures, written memos and reminders, you can now do all of these and more by technology while saving on the use of paper. Send out digital documents and emails to communicate with staff and other employees. By using this virtual bookkeeping technique, you will save a bundle on paper. When it is necessary to use paper for printing purposes or other services, choose the already recycled paper. It is smartly labeled and easy to find in any office supply store. It is called the Post Consumer Waste paper, or PCW paper. This will show that your company is dedicated to the preservation of natural resources. By using PCW paper, everyone helps to save the trees which provides and emits many important nutrients into the atmosphere.
Make money by spreading the word
Companies realize that consumers like to buy, or invest in whatever the latest trend may be. They also cater to companies that are doing great things for the quality of life of all people. People want to know that the companies that they cater to are doing their part for the environment and ecology. By going green, you can tell consumers of your experiences with helping them and communities be eco-friendly. This is a sound public relations technique to bring revenue to your brand. Boost the impact that your company makes on the environment. Go green, save and make money while essentially preserving what is normally taken for granted. The benefits of having a green company are enormous for consumers as well as the companies that engage in the process.
5 Easy Things You Can Do to Make Your Home More Sustainable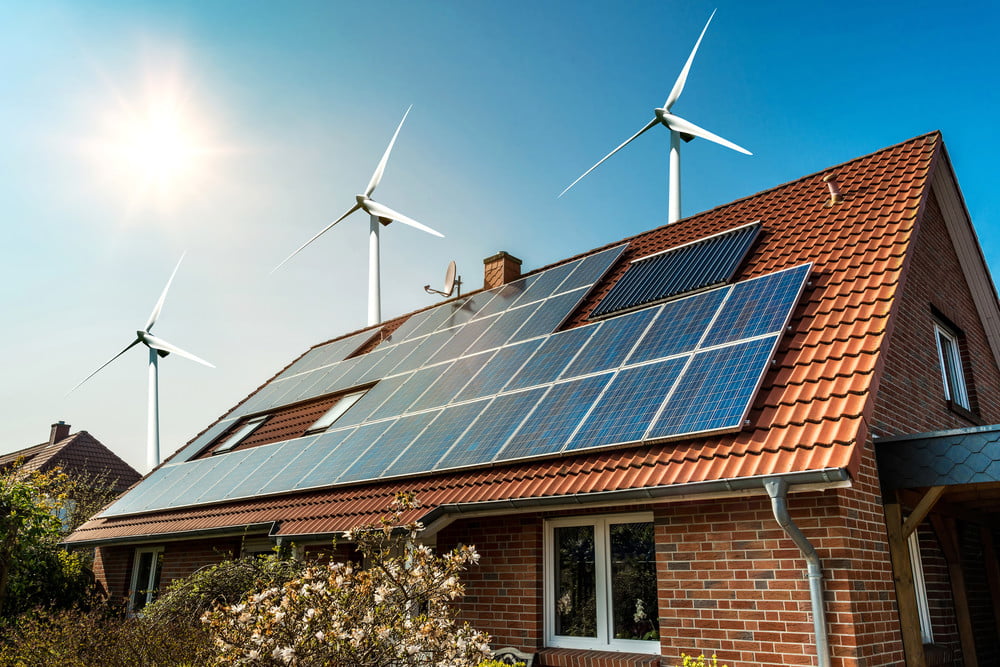 Increasing your home's energy efficiency is one of the smartest moves you can make as a homeowner. It will lower your bills, increase the resale value of your property, and help minimize our planet's fast-approaching climate crisis. While major home retrofits can seem daunting, there are plenty of quick and cost-effective ways to start reducing your carbon footprint today. Here are five easy projects to make your home more sustainable.
1. Weather stripping
If you're looking to make your home more energy efficient, an energy audit is a highly recommended first step. This will reveal where your home is lacking in regards to sustainability suggests the best plan of attack.
Some form of weather stripping is nearly always advised because it is so easy and inexpensive yet can yield such transformative results. The audit will provide information about air leaks which you can couple with your own knowledge of your home's ventilation needs to develop a strategic plan.
Make sure you choose the appropriate type of weather stripping for each location in your home. Areas that receive a lot of wear and tear, like popular doorways, are best served by slightly more expensive vinyl or metal options. Immobile cracks or infrequently opened windows can be treated with inexpensive foams or caulking. Depending on the age and quality of your home, the resulting energy savings can be as much as 20 percent.
2. Programmable thermostats
Programmable thermostats have tremendous potential to save money and minimize unnecessary energy usage. About 45 percent of a home's energy is earmarked for heating and cooling needs with a large fraction of that wasted on unoccupied spaces. Programmable thermostats can automatically lower the heat overnight or shut off the air conditioning when you go to work.
Every degree Fahrenheit you lower the thermostat equates to 1 percent less energy use, which amounts to considerable savings over the course of a year. When used correctly, programmable thermostats reduce heating and cooling bills by 10 to 30 percent. Of course, the same result can be achieved by manually adjusting your thermostats to coincide with your activities, just make sure you remember to do it!
3. Low-flow water hardware
With the current focus on carbon emissions and climate change, we typically equate environmental stability to lower energy use, but fresh water shortage is an equal threat. Installing low-flow hardware for toilets and showers, particularly in drought prone areas, is an inexpensive and easy way to cut water consumption by 50 percent and save as much as $145 per year.
Older toilets use up to 6 gallons of water per flush, the equivalent of an astounding 20.1 gallons per person each day. This makes them the biggest consumer of indoor water. New low-flow toilets are standardized at 1.6 gallons per flush and can save more than 20,000 gallons a year in a 4-member household.
Similarly, low-flow shower heads can decrease water consumption by 40 percent or more while also lowering water heating bills and reducing CO2 emissions. Unlike early versions, new low-flow models are equipped with excellent pressure technology so your shower will be no less satisfying.
4. Energy efficient light bulbs
An average household dedicates about 5 percent of its energy use to lighting, but this value is dropping thanks to new lighting technology. Incandescent bulbs are quickly becoming a thing of the past. These inefficient light sources give off 90 percent of their energy as heat which is not only impractical from a lighting standpoint, but also raises energy bills even further during hot weather.
New LED and compact fluorescent options are far more efficient and longer lasting. Though the upfront costs are higher, the long term environmental and financial benefits are well worth it. Energy efficient light bulbs use as much as 80 percent less energy than traditional incandescent and last 3 to 25 times longer producing savings of about $6 per year per bulb.
5. Installing solar panels
Adding solar panels may not be the easiest, or least expensive, sustainability upgrade for your home, but it will certainly have the greatest impact on both your energy bills and your environmental footprint. Installing solar panels can run about $15,000 – $20,000 upfront, though a number of government incentives are bringing these numbers down. Alternatively, panels can also be leased for a much lower initial investment.
Once operational, a solar system saves about $600 per year over the course of its 25 to 30-year lifespan, and this figure will grow as energy prices rise. Solar installations require little to no maintenance and increase the value of your home.
From an environmental standpoint, the average five-kilowatt residential system can reduce household CO2 emissions by 15,000 pounds every year. Using your solar system to power an electric vehicle is the ultimate sustainable solution serving to reduce total CO2 emissions by as much as 70%!
These days, being environmentally responsible is the hallmark of a good global citizen and it need not require major sacrifices in regards to your lifestyle or your wallet. In fact, increasing your home's sustainability is apt to make your residence more livable and save you money in the long run. The five projects listed here are just a few of the easy ways to reduce both your environmental footprint and your energy bills. So, give one or more of them a try; with a small budget and a little know-how, there is no reason you can't start today.