The green levies review: when is investor reassurance not reassuring?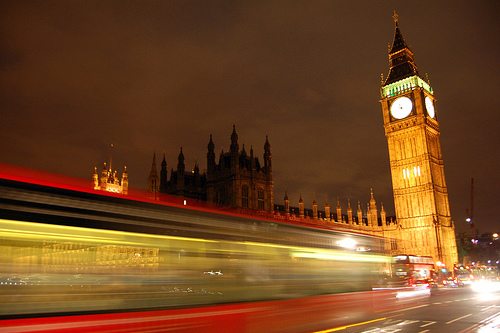 Ed Davey has finally confirmed that renewables policies are not at risk in the 'green levies' review. James Beard of the Renewable Energy Association (REA) asks, "What's next?"
It has been a very difficult few weeks in the world of renewables. Project developers have been turning up to investor pitches, months of hard work summarised into USB-loaded PowerPoints, only to have their audience give their answer before the pitch even starts – that answer being to throw today's newspaper onto the table and say "You seriously expect me to invest with headlines like this flying around?"
As REA press officer, I've had a front row seat to watch this Halloween horror show unfold. Ed Miliband is the man who threw the match into the fireworks box with his promise at the Labour party conference to freeze energy bills for 20 months if elected.
Impossible! Unworkable! Anathema to investor confidence. So cried the business community and the government. However, the price freeze was exactly what the electorate, fed up of endless energy bill increases, wanted to hear. David Cameron had to respond and his response was two-fold: a competition inquiry into the big six, and a review of the 'green levies' on energy bills. This latter element is possible, and workable, but an absolute abomination to the entire green economy.
Hat-tip to Jim Pickard and Elizabeth Rigby of the Financial Times, who first scooped the 'green levies' review way back on October 6 – more than two weeks before David Cameron stood up in prime minister's questions on October 23 and said, "We need to roll back some of the green regulations and charges that are putting up bills."
There were two crucial differences between the FT scoop and Cameron's statement, though. First, they said that renewables support was excluded from the review; Cameron did not. Second, they said it was a "review", while the PM's words gave the impression of a foregone conclusion: some green levies are going to be "rolled back".
This was clearly a riposte to Ed Miliband's opening gambit, but also rumoured to be revenge for Nick Clegg coming out against free schools the previous weekend. Heaven forfend the nation's energy and climate security should come between a bit of point-scoring and hatchet-settling between our political leaders.
Within minutes, our phones were ringing off the hook. Industry and investors were well and truly rattled. We got on the blower to the Department of Energy and Climate Change (DECC) and were given verbal reassurance that renewables funding was not at risk. We passed this information on to members in our weekly newsletters.
The following weekend, Ed Davey vowed to "fight like a tiger" to preserve the green levies in an interview with the Guardian: "I am not going to give up on renewable energy, they are not going to touch it… That for me is a complete red line… The green taxes [are] not being touched and they won't be touched. It's incredibly important for investors that they hear that."
Unfortunately, this may have had the opposite outcome to what Ed Davey intended. The article framed the issue as a coalition power play, with the Lib Dems sticking up for green levies and the Tories trying to scrap them. Although for pure greens it was refreshing to hear such passion for the environment from a cabinet minister, green investors don't actually want to hear that Ed Davey will "fight like a tiger" because, after all, sometimes tigers lose. They needed a guarantee from Davey the energy secretary, not a rallying cry from Davey the Liberal Democrat.
Sure enough, the phones kept ringing on Monday (October 28) as our members kept on pushing us to extract that unequivocal, government-badged assurance they needed to show their jittery investors. We were able to get a statement in writing, which we shared with our members, and which the Solar Trade Association publicly welcomed on October 30:
"The government is looking at how to get people's energy bills as low as possible to help hard-pressed families. We've already increased competition, brought new players in to the market to offer consumers real choice and the most vulnerable are getting direct help with their bills this winter. We'll continue this work to make sure consumers are getting a good deal.
"No one is talking about changing investment incentives for renewables, such as the renewables obligation, contracts for difference and feed-in tariffs, which are essential for investor confidence in the renewables sector and our commitments to a low-carbon economy. Between now and 2020, the support we give to low carbon electricity will increase year-on-year to £7.6 billion – a tripling of the support for renewable energy."
It would have been helpful if the renewable heat incentive (RHI), which is tax- rather than levy-funded, had also been listed above, because with 'green tax' and 'green levy' being used interchangeably in the media, green heat investors were starting to wobble as well. Nevertheless, this was very helpful, and even more so was Lady Verma's use of this statement in the House of Lords energy bill debate that afternoon: "No one is talking about changing support for large-scale renewables or feed-in tariffs."
We didn't have a statement on the DECC website, but we'd had it direct from a minister's mouth, which was just as good – or at least would have been, were it not for an exchange on October 30 between Messrs Whitehead and Fallon in the environmental audit committee evidence hearing on energy subsidies.
The former, a committee member (and top energy and environment expert) asked the latter, an energy minister, to clarify the scope of the 'green levies' review. Fallon replied, "We are looking at each of these levies and all of the various options associated with them. We are looking at all these things now and I'm not taking any one as a particular preference or priority."
Oh dear! Back to square one. One energy policy expert posited on Twitter that perhaps Michael Fallon, who also doubles as a business minister, was "having a BIS day". Maybe, but the tenacious Alan Whitehead wasn't satisfied. So on Halloween, with investors yet again spooked, he asked Ed Davey after his annual energy statement to clarify which of his ministers was correct.
The reply: "The honourable gentleman will have to await the outcome of the review. It will be announced at the autumn statement or before." Meanwhile, shadow energy minister Tom Greatrex wrote to DECC to yet again ask for the clarity which by this time was sorely lacking.
It could be that Ed Davey's ducking of the question was more about politics than policy. Most likely, he simply did not want to openly concede that one of his ministers had said something wrong. Still, clarity was again lacking.
Intriguingly, somebody with access to DECC's Twitter account tried very hard to keep getting the message out there, and retweeted this tweet from Alex Blackburne of Blue & Green Tomorrow: "Good news for consumers/investors, as @DECCgovuk confirms green levies review will not affect renewables incentives http://bit.ly/HgGBFN". But a retweet is not the same as a website statement or even a direct tweet – it doesn't have the DECC logo on it. If DECC was so confident in its statement, why wouldn't they formally publish it?
Energy journalists diligently continued in their quest for clarity, with Business Green getting the same statement as usual from DECC, but E2B Pulse unable to get a clear answer from the prime minister at the CBI Conference.
Yesterday, on the anniversary of a famous attempt to blow up the Houses of Parliament, Ian Swales and Ed Balls again raised the issue in Treasury questions. Danny Alexander replied to the former: "We will not compromise on our commitment to renewable energy and green infrastructure investment. That means we remain absolutely committed to the renewables obligations and the contracts for difference, and that will not change as part of this process."
George Osborne reiterated to the latter, "I believe we should roll back some of the levies and charges that have been imposed on energy bills." Hmm.
Finally, yesterday afternoon, Ed Davey gave us the unequivocal reassurance we all craved in a speech to the RenewableUK annual conference, when he said, "The current review is not about changing investment incentives for renewables, such as the renewables obligation, contracts for difference or the feed-in tariffs scheme. These are essential for investor confidence in the renewables sector and our commitments to a low-carbon economy.
"But we do need to make sure that support is paid for in a way that is fair to consumers. And that is what the current review is about, not the level of support – that has already been agreed – but how it is paid for."
That's good enough for me! It gives the reassurance investors need, and it also moves the debate where it needs to go.
So what's next?
Now we know that the review is not questioning how much green funding is raised, but simply how green funding is raised, the debate needs to shift to the realm of tax and social policy experts. I can't claim to be either, but I do have some thoughts to hopefully push the debate forward a bit.
For too long now, certain politicians and parts of the media have all too easily been able to dress up their anti-renewables agenda as a pro-consumer agenda. "Renewables are sending bills spiralling and pushing people into fuel poverty", they cry, when their objections are in reality based on aesthetic dislike of wind power, connections to the fossil fuels industry or a downright contrarian, anti-science stance on climate change.
The renewables industry's primary concern on incentive mechanisms has historically been more about levels and stability of funding rather than where it comes from. But if the renewables levies are being raised indiscriminately – or worse, they are being loaded on to customers who are least likely to switch (often the most vulnerable e.g. the elderly without access to the internet) as was recently suggested by Ovo Energy's Stephen Fitzpatrick – then there clearly exists a problem which would gnaw at anyone with a social conscience.
In my view, and I must stress I have not consulted REA members on this (although I would be keen to hear their views), government needs to give clear guidelines on how green levies are raised so that ability to pay is a material factor in how much a consumer pays for a sustainable society and a green economy.
The fuel poor should not pay the same percentage as the large corporations. If the rich pay a higher tax rate, they should pay a higher green levy rate, too. If possible, this should be done without moving the levies into taxation, as taxation is reviewed regularly, which can leave funding vulnerable, as we witnessed with the tax-funded RHI in this year's spending round (painfully ironic how the RHI underspend can lead to a reduced future budget but not a degression deferral for the one green heat technology, biomass, that is enjoying healthy growth).
While the electricity policies are able to plan on the basis of a pot of money that is set out to 2021 (albeit one with many competing claims on it), renewable heat will have to wait until after the election before it finds out funding beyond March 2016.
Those energy-intensive businesses who claim the UK's high energy costs are making British industry uncompetitive would not like this. To them I say what I always have: you are much better placed than domestic consumers to take advantage of renewables to shield yourself from high energy costs. You are more likely to use return on investment as a deciding factor rather than simple up-front cost, because you think longer term and you have more available capital to invest.
So do it: put solar PV and thermal on your roof, switch from oil to biomass for heating, replace your mineral fertiliser with greener, cheaper biofertiliser from anaerobic digestion, sell your own waste products as renewable energy feedstocks or contract directly with renewable generators. The opportunities really are endless for cost savings with renewable energy.
If the government can arrive at a means of raising green levies more fairly, without (further) undermining investor confidence in renewables (and energy efficiency), then that's something I would welcome (although again, I must stress, this is a personal opinion, not a formal REA position).
Because it would take away one of the sticks with which renewable energy critics so love to disingenuously beat us, when they are well aware that volatility in wholesale energy markets has been a much bigger driver in forcing up bills over the last decade, and will continue to be so unless we get off the fossil fuel hook. And because, like most of us in the environmental sector, a strong sense of social justice is exactly why I do what I do.
James Beard is press officer at the Renewable Energy Association. What do you think? Let him know via Twitter or by email: jbeard@r-e-a.net.
Further reading:
Government risks discouraging investors with lack of clarity, says renewables industry
Green levies review will not affect renewables incentives, DECC confirms
Big six energy bosses grilled by MPs over price hikes
Business leaders to PM: cutting green taxes 'shortsighted'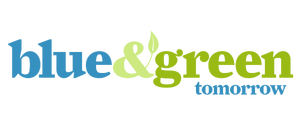 New Zealand to Switch to Fully Renewable Energy by 2035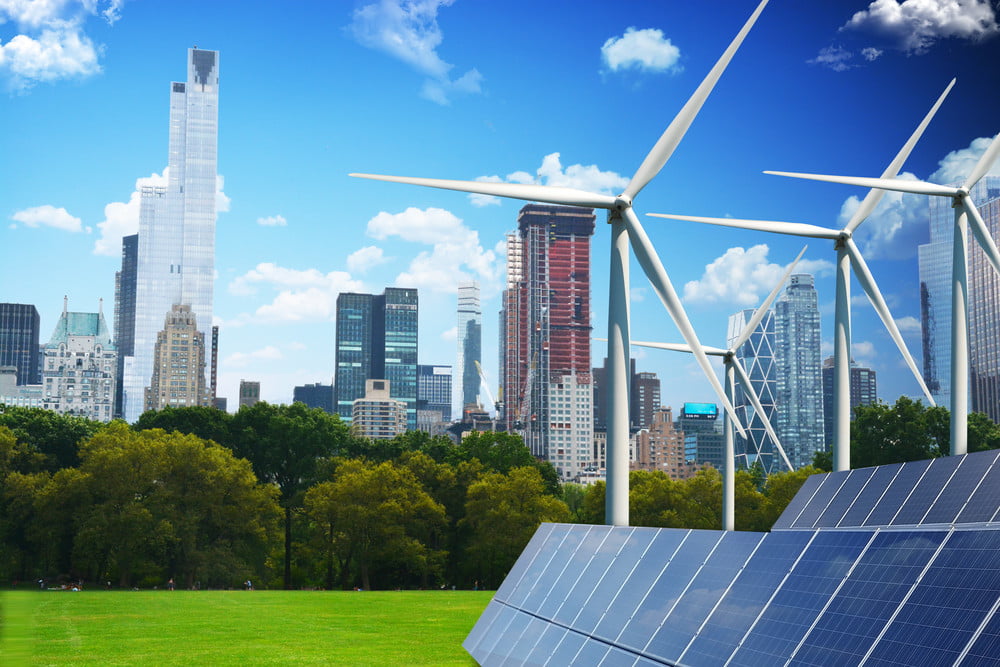 New Zealand's prime minister-elect Jacinda Ardern is already taking steps towards reducing the country's carbon footprint. She signed a coalition deal with NZ First in October, aiming to generate 100% of the country's energy from renewable sources by 2035.
New Zealand is already one of the greenest countries in the world, sourcing over 80% of its energy for its 4.7 million people from renewable resources like hydroelectric, geothermal and wind. The majority of its electricity comes from hydro-power, which generated 60% of the country's energy in 2016. Last winter, renewable generation peaked at 93%.
Now, Ardern is taking on the challenge of eliminating New Zealand's remaining use of fossil fuels. One of the biggest obstacles will be filling in the gap left by hydropower sources during dry conditions. When lake levels drop, the country relies on gas and coal to provide energy. Eliminating fossil fuels will require finding an alternative source to avoid spikes in energy costs during droughts.
Business NZ's executive director John Carnegie told Bloomberg he believes Ardern needs to balance her goals with affordability, stating, "It's completely appropriate to have a focus on reducing carbon emissions, but there needs to be an open and transparent public conversation about the policies and how they are delivered."
The coalition deal outlined a few steps towards achieving this, including investing more in solar, which currently only provides 0.1% of the country's energy. Ardern's plans also include switching the electricity grid to renewable energy, investing more funds into rail transport, and switching all government vehicles to green fuel within a decade.
Zero net emissions by 2050
Beyond powering the country's electricity grid with 100% green energy, Ardern also wants to reach zero net emissions by 2050. This ambitious goal is very much in line with her focus on climate change throughout the course of her campaign. Environmental issues were one of her top priorities from the start, which increased her appeal with young voters and helped her become one of the youngest world leaders at only 37.
Reaching zero net emissions would require overcoming challenging issues like eliminating fossil fuels in vehicles. Ardern hasn't outlined a plan for reaching this goal, but has suggested creating an independent commission to aid in the transition to a lower carbon economy.
She also set a goal of doubling the number of trees the country plants per year to 100 million, a goal she says is "absolutely achievable" using land that is marginal for farming animals.
Greenpeace New Zealand climate and energy campaigner Amanda Larsson believes that phasing out fossil fuels should be a priority for the new prime minister. She says that in order to reach zero net emissions, Ardern "must prioritize closing down coal, putting a moratorium on new fossil fuel plants, building more wind infrastructure, and opening the playing field for household and community solar."
A worldwide shift to renewable energy
Addressing climate change is becoming more of a priority around the world and many governments are assessing how they can reduce their reliance on fossil fuels and switch to environmentally-friendly energy sources. Sustainable energy is becoming an increasingly profitable industry, giving companies more of an incentive to invest.
Ardern isn't alone in her climate concerns, as other prominent world leaders like Justin Trudeau and Emmanuel Macron have made renewable energy a focus of their campaigns. She isn't the first to set ambitious goals, either. Sweden and Norway share New Zealand's goal of net zero emissions by 2045 and 2030, respectively.
Scotland already sources more than half of its electricity from renewable sources and aims to fully transition by 2020, while France announced plans in September to stop fossil fuel production by 2040. This would make it the first country to do so, and the first to end the sale of gasoline and diesel vehicles.
Many parts of the world still rely heavily on coal, but if these countries are successful in phasing out fossil fuels and transitioning to renewable resources, it could serve as a turning point. As other world leaders see that switching to sustainable energy is possible – and profitable – it could be the start of a worldwide shift towards environmentally-friendly energy.
Sources: https://www.bloomberg.com/news/articles/2017-11-06/green-dream-risks-energy-security-as-kiwis-aim-for-zero-carbon
https://www.reuters.com/article/us-france-hydrocarbons/france-plans-to-end-oil-and-gas-production-by-2040-idUSKCN1BH1AQ
How Going Green Can Save A Company Money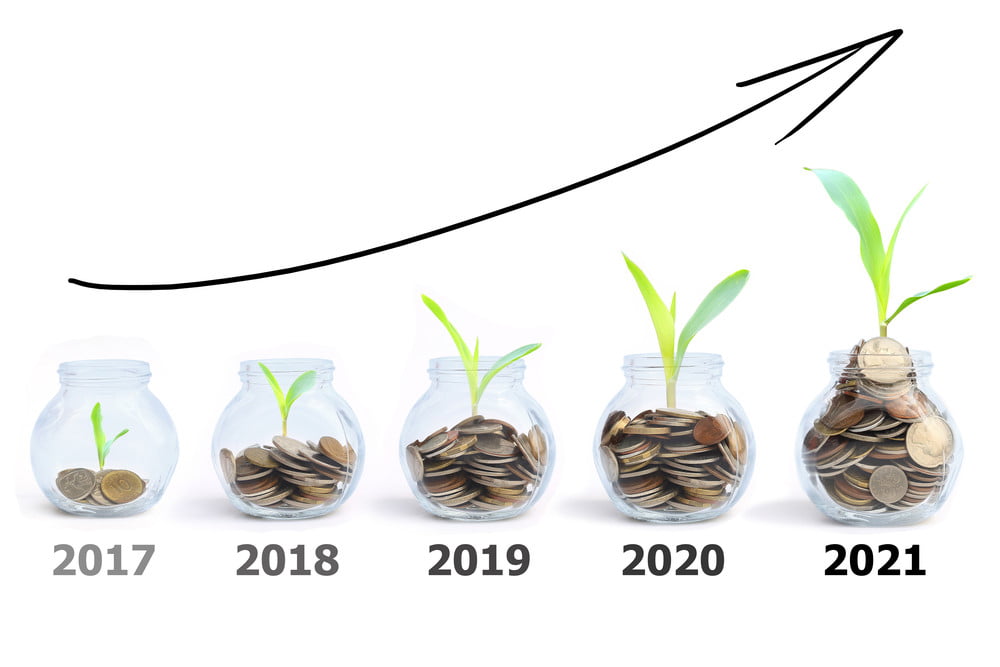 What is going green?
Going green means to live life in a way that is environmentally friendly for an entire population. It is the conservation of energy, water, and air. Going green means using products and resources that will not contaminate or pollute the air. It means being educated and well informed about the surroundings, and how to best protect them. It means recycling products that may not be biodegradable. Companies, as well as people, that adhere to going green can help to ensure a safer life for humanity.
The first step in going green
There are actually no step by step instructions for going green. The only requirement needed is making the decision to become environmentally conscious. It takes a caring attitude, and a willingness to make the change. It has been found that companies have improved their profit margins by going green. They have saved money on many of the frivolous things they they thought were a necessity. Besides saving money, companies are operating more efficiently than before going green. Companies have become aware of their ecological responsibility by pursuing the knowledge needed to make decisions that would change lifestyles and help sustain the earth's natural resources for present and future generations.
Making needed changes within the company
After making the decision to go green, there are several things that can be changed in the workplace. A good place to start would be conserving energy used by electrical appliances. First, turning off the computer will save over the long run. Just letting it sleep still uses energy overnight. Turn off all other appliances like coffee maker, or anything that plugs in. Pull the socket from the outlet to stop unnecessary energy loss. Appliances continue to use electricity although they are switched off, and not unplugged. Get in the habit of turning off the lights whenever you leave a room. Change to fluorescent light bulbs, and lighting throughout the building. Have any leaks sealed on the premises to avoid the escape of heat or air.
Reducing the common paper waste
Modern technologies and state of the art equipment, and tools have almost eliminated the use of paper in the office. Instead of sending out newsletters, brochures, written memos and reminders, you can now do all of these and more by technology while saving on the use of paper. Send out digital documents and emails to communicate with staff and other employees. By using this virtual bookkeeping technique, you will save a bundle on paper. When it is necessary to use paper for printing purposes or other services, choose the already recycled paper. It is smartly labeled and easy to find in any office supply store. It is called the Post Consumer Waste paper, or PCW paper. This will show that your company is dedicated to the preservation of natural resources. By using PCW paper, everyone helps to save the trees which provides and emits many important nutrients into the atmosphere.
Make money by spreading the word
Companies realize that consumers like to buy, or invest in whatever the latest trend may be. They also cater to companies that are doing great things for the quality of life of all people. People want to know that the companies that they cater to are doing their part for the environment and ecology. By going green, you can tell consumers of your experiences with helping them and communities be eco-friendly. This is a sound public relations technique to bring revenue to your brand. Boost the impact that your company makes on the environment. Go green, save and make money while essentially preserving what is normally taken for granted. The benefits of having a green company are enormous for consumers as well as the companies that engage in the process.