Together in Electric Dreams?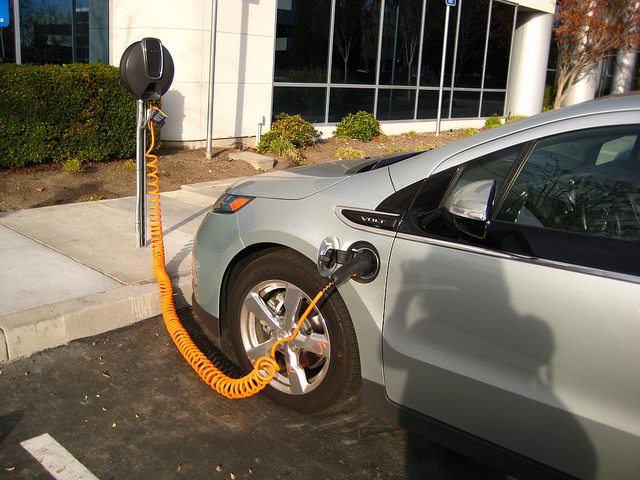 The UK government has extended its financial support for electric vehicles by a further £500m, which is likely to accelerate the steady growth in this sector. Yet investors looking for low-risk growth should also consider the broader theme of vehicle efficiency, says Ben Goldsmith.
A new, futuristic-looking car has appeared on London's streets. It is the Vauxhall Ampera, called the Chevrolet Volt in the USA, an electric-powered family saloon, which uses an on-board 1.4 litre petrol engine to recharge its batteries. The result is a usable car – 0-60 in ten seconds and around a 300 mile range – which can achieve over 100 miles per gallon.
Cramming a hatchback-sized engine, an electric generator, batteries and an electric motor into one car may seem the opposite of efficient, but doing so reveals two key truths about cars and energy. First, electricity is a more efficient medium than petrol for managing power around a car. It can be generated while braking, and dispenses with the need for the heavy gearbox needed for internal combustion engines. Secondly, recharging electric cars presents challenges; hence General Motors' decision to generate electricity on board. The Ampera is a clever piece of systems integration. It also says a great deal about where the personal transport sector stands in 2014 – so much so that it is easy to imagine it as a museum piece of the future. Its design has a fully-electric power train for efficiency but recognises petrol as the most economical and portable underlying energy source.
So is the Ampera 'just another hybrid?' The answer is no. In our automotive museum of the future, the preceding exhibit would be the Toyota Prius, first released in Europe in 2001. The Prius – which became a runaway success and is still a top seller for Toyota – is essentially an internal combustion engine car which uses a battery to extend range. The Ampera is the opposite, which is a big difference; and it was awarded 8/10 by the UK's demanding Top Gear magazine, which is a bigger one.
Pure-play electric cars – those without range extenders – are also appearing. These include the Nissan Leaf with its quoted 80-mile range and the BMW i3 with a similar range, although it also comes in a range extended model. Of these, the i3 is the more radical. It is a root and branch electric car, drawing on a BMW development programme that started with the electric Mini E of 2009. The i3 is built for lightness with a carbon-fibre body, and it is tipped for success by the UK motoring press.
Sales of these cars are supported in the UK by a buyer subsidy of £5,000. This forms part of a broader system of support, including free recharging points in urban centres, which recently received a further £500m commitment from central government. Although this should further boost the steady growth in this market, these vehicles still represent a small (though growing)
proportion of overall sales for established carmakers.
In the UK, 1,200 grant-eligible vehicles were registered in March 2014[i]; while in the US, the equivalent figure was just under 5,000 [ii]. Consumer constraints include 'range anxiety' (hence the introduction of extenders), lack of charging infrastructure (although some retailers like Ikea have seen an opportunity to offer this as a perk to visiting customers) and, ultimately, cost. The Ampera and i3 are both around £30,000, which could easily buy a fast, frugal German sports saloon. And yet some markets are proving to be front-runners in the adoption of electric cars – in Norway, for example, around a fifth of new vehicles registered are electric.
So how ought investors to get exposure to this fast moving theme? Automotive majors are not an option, given the small proportion of their business devoted to electric vehicles and the narrowing profitability many face on their traditional lines (not surprising, given that the value chain of car manufacturing and distribution has hardly changed since Henry Ford). The one large, pure-play electric car manufacturer is Tesla. It is selling over a thousand units of the Model S in the US every month, a car which has received extremely positive reviews in the petrol-loving US motoring press.
Investor demand is currently outstripping the supply of the company's shares, resulting in an eye-popping $30bn valuation or 135 times expected earnings this year. This market capitalisation may represent a broader vote of confidence in the future growth of the market, especially now that Tesla expects to produce batteries for other car manufacturers. Tesla's founder, Elon Musk, is living proof that one visionary entrepreneur can transform a market – he is nothing short of a modern-day Thomas Edison.
As far as batteries go, fears over raw materials constraints – of lithium, for example – appear to have eased. New supply has come on stream and more plentiful alternatives are emerging, while institutes such as MIT regularly post new research updates. However, as is often the case with scale and cost reduction challenges, China is likely to hold the key. It has been China's vast investment in solar photovoltaic manufacturing that has given the world competitive, ever cheaper solar power.
Feeling unable to overtake the West and Japan on internal combustion engines, Chinese companies are investing heavily in battery technologies. This should provide a boost to the electric vehicle market. In 2009, our private equity team at WHEB made an investment predicated in part on future price reductions in batteries, which has since proved correct. The team backed electric outboard motor manufacturer, Torqeedo, which has now benefited from battery price reductions to increase the power output of its largest unit tenfold to 80 HP – now the most powerful commercially available outboard electric boat engine.
And yet, as with any emerging sector, there is risk. Better Place, a well-backed Israeli start-up with the breakthrough idea of a network of 'battery stations' at which drivers could change one leased battery in a matter of seconds for a fully recharged replacement, went bust last year. For those looking for thematic growth coupled with lower risk, a better mindset may be to replace the words 'electric cars' with the less catchy 'vehicle efficiency sector'.
Urged on by increasing fuel-efficiency regulations (the EU's latest standard calls for companies to reduce emissions to 95g/km across the EU car fleet by 2021) and by the demands of consumers suffering from high fuel prices, car makers are competing intensely on miles per gallon. Even in the U.S, where fuel is cheaper than in Europe, over a third of motorists list fuel efficiency as a top factor in choosing a car. The result is a great stimulus to automotive supply chain companies focusing on delivering this outcome for large carmakers. 'Stop-Start' technology, which saves fuels and cuts down on urban pollution while paying for its upfront cost in a year, is now widespread.
There is also a multitude of more complex solutions, such as thermal management, 'lightweighting', and engine cooling. WHEB's listed equities team owns US-based Borg Warner, which achieved sales of $7.4bn in this market in 2013, in the portfolio of the FP WHEB Sustainability Fund. Investors in search of an environment for accelerated take-up of pure battery electric vehicles should look, for the moment, to niche users with predictable journey patterns. These include urban car clubs, taxis and local vehicle fleets.
A reminder of the suitability of electric power for such uses is provided by the humble milk float – probably the first electric vehicle seen by many of us. Although such vehicles may become obsolete through the changing face of retail, it is likely that after much refinement, similar technology will one day dominate the roads.
Ben Goldsmith is a partner at WHEB Asset Management. For a fully referenced version of this article, see WHEB's blog, where it originally appeared.
Photo: the rabbit via Flickr 
Further reading:
UK hybrid and electric car registrations up 17.5% in a year
Electric car sales in the UK reach record high
Ecotricity launches 1,000 miles discount tariff for electric car drivers
Electric vehicles in UK could reach 5 million with right polices, says National Grid
Electric cars clock up half a million miles on Ecotricity's Electric Highway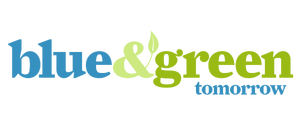 How Going Green Can Save A Company Money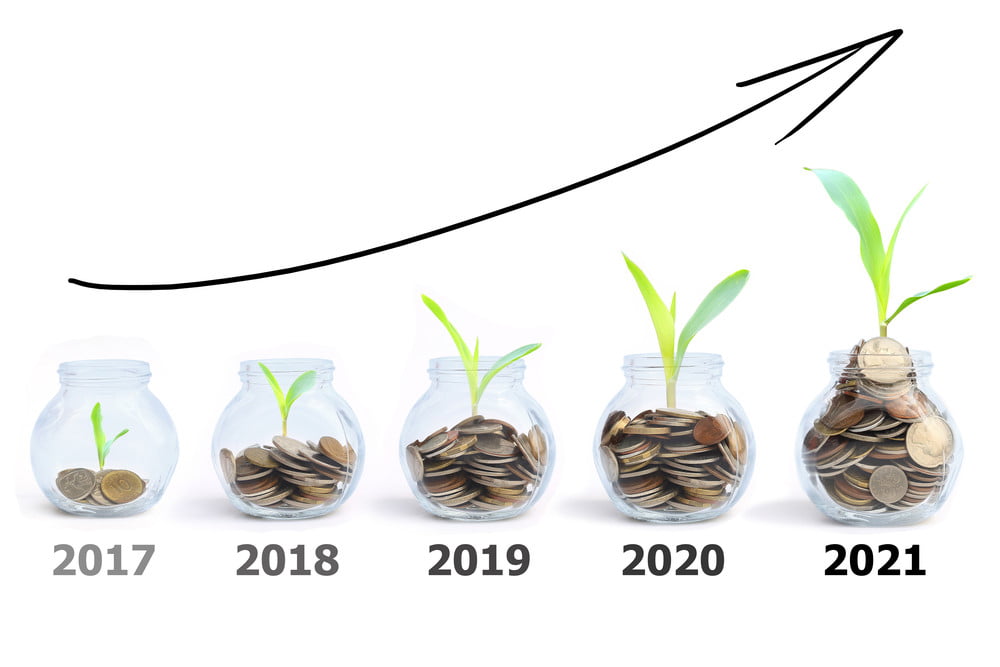 What is going green?
Going green means to live life in a way that is environmentally friendly for an entire population. It is the conservation of energy, water, and air. Going green means using products and resources that will not contaminate or pollute the air. It means being educated and well informed about the surroundings, and how to best protect them. It means recycling products that may not be biodegradable. Companies, as well as people, that adhere to going green can help to ensure a safer life for humanity.
The first step in going green
There are actually no step by step instructions for going green. The only requirement needed is making the decision to become environmentally conscious. It takes a caring attitude, and a willingness to make the change. It has been found that companies have improved their profit margins by going green. They have saved money on many of the frivolous things they they thought were a necessity. Besides saving money, companies are operating more efficiently than before going green. Companies have become aware of their ecological responsibility by pursuing the knowledge needed to make decisions that would change lifestyles and help sustain the earth's natural resources for present and future generations.
Making needed changes within the company
After making the decision to go green, there are several things that can be changed in the workplace. A good place to start would be conserving energy used by electrical appliances. First, turning off the computer will save over the long run. Just letting it sleep still uses energy overnight. Turn off all other appliances like coffee maker, or anything that plugs in. Pull the socket from the outlet to stop unnecessary energy loss. Appliances continue to use electricity although they are switched off, and not unplugged. Get in the habit of turning off the lights whenever you leave a room. Change to fluorescent light bulbs, and lighting throughout the building. Have any leaks sealed on the premises to avoid the escape of heat or air.
Reducing the common paper waste
Modern technologies and state of the art equipment, and tools have almost eliminated the use of paper in the office. Instead of sending out newsletters, brochures, written memos and reminders, you can now do all of these and more by technology while saving on the use of paper. Send out digital documents and emails to communicate with staff and other employees. By using this virtual bookkeeping technique, you will save a bundle on paper. When it is necessary to use paper for printing purposes or other services, choose the already recycled paper. It is smartly labeled and easy to find in any office supply store. It is called the Post Consumer Waste paper, or PCW paper. This will show that your company is dedicated to the preservation of natural resources. By using PCW paper, everyone helps to save the trees which provides and emits many important nutrients into the atmosphere.
Make money by spreading the word
Companies realize that consumers like to buy, or invest in whatever the latest trend may be. They also cater to companies that are doing great things for the quality of life of all people. People want to know that the companies that they cater to are doing their part for the environment and ecology. By going green, you can tell consumers of your experiences with helping them and communities be eco-friendly. This is a sound public relations technique to bring revenue to your brand. Boost the impact that your company makes on the environment. Go green, save and make money while essentially preserving what is normally taken for granted. The benefits of having a green company are enormous for consumers as well as the companies that engage in the process.
5 Easy Things You Can Do to Make Your Home More Sustainable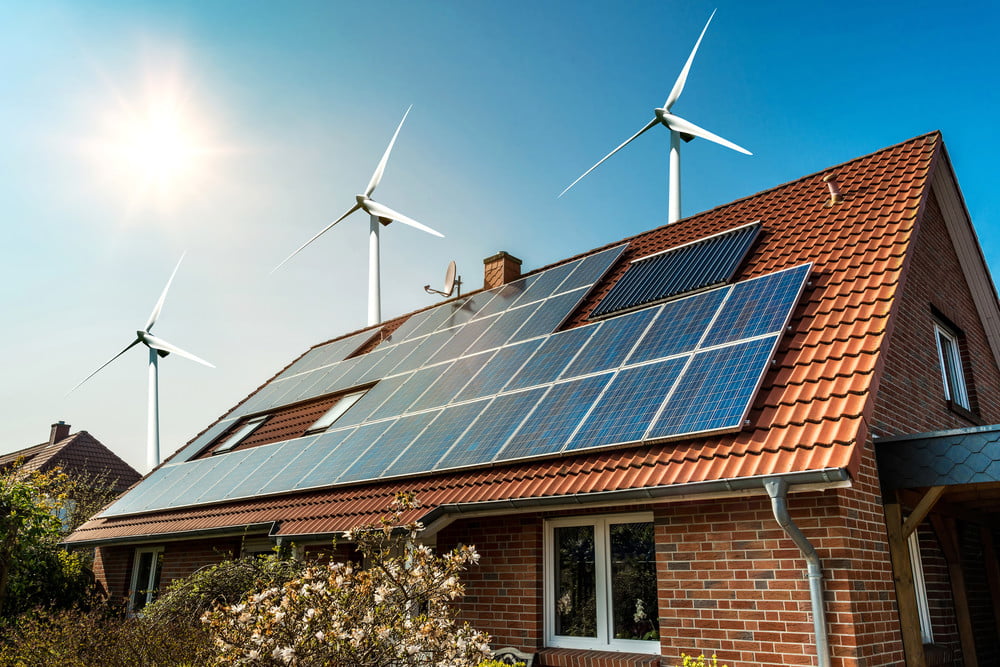 Increasing your home's energy efficiency is one of the smartest moves you can make as a homeowner. It will lower your bills, increase the resale value of your property, and help minimize our planet's fast-approaching climate crisis. While major home retrofits can seem daunting, there are plenty of quick and cost-effective ways to start reducing your carbon footprint today. Here are five easy projects to make your home more sustainable.
1. Weather stripping
If you're looking to make your home more energy efficient, an energy audit is a highly recommended first step. This will reveal where your home is lacking in regards to sustainability suggests the best plan of attack.
Some form of weather stripping is nearly always advised because it is so easy and inexpensive yet can yield such transformative results. The audit will provide information about air leaks which you can couple with your own knowledge of your home's ventilation needs to develop a strategic plan.
Make sure you choose the appropriate type of weather stripping for each location in your home. Areas that receive a lot of wear and tear, like popular doorways, are best served by slightly more expensive vinyl or metal options. Immobile cracks or infrequently opened windows can be treated with inexpensive foams or caulking. Depending on the age and quality of your home, the resulting energy savings can be as much as 20 percent.
2. Programmable thermostats
Programmable thermostats have tremendous potential to save money and minimize unnecessary energy usage. About 45 percent of a home's energy is earmarked for heating and cooling needs with a large fraction of that wasted on unoccupied spaces. Programmable thermostats can automatically lower the heat overnight or shut off the air conditioning when you go to work.
Every degree Fahrenheit you lower the thermostat equates to 1 percent less energy use, which amounts to considerable savings over the course of a year. When used correctly, programmable thermostats reduce heating and cooling bills by 10 to 30 percent. Of course, the same result can be achieved by manually adjusting your thermostats to coincide with your activities, just make sure you remember to do it!
3. Low-flow water hardware
With the current focus on carbon emissions and climate change, we typically equate environmental stability to lower energy use, but fresh water shortage is an equal threat. Installing low-flow hardware for toilets and showers, particularly in drought prone areas, is an inexpensive and easy way to cut water consumption by 50 percent and save as much as $145 per year.
Older toilets use up to 6 gallons of water per flush, the equivalent of an astounding 20.1 gallons per person each day. This makes them the biggest consumer of indoor water. New low-flow toilets are standardized at 1.6 gallons per flush and can save more than 20,000 gallons a year in a 4-member household.
Similarly, low-flow shower heads can decrease water consumption by 40 percent or more while also lowering water heating bills and reducing CO2 emissions. Unlike early versions, new low-flow models are equipped with excellent pressure technology so your shower will be no less satisfying.
4. Energy efficient light bulbs
An average household dedicates about 5 percent of its energy use to lighting, but this value is dropping thanks to new lighting technology. Incandescent bulbs are quickly becoming a thing of the past. These inefficient light sources give off 90 percent of their energy as heat which is not only impractical from a lighting standpoint, but also raises energy bills even further during hot weather.
New LED and compact fluorescent options are far more efficient and longer lasting. Though the upfront costs are higher, the long term environmental and financial benefits are well worth it. Energy efficient light bulbs use as much as 80 percent less energy than traditional incandescent and last 3 to 25 times longer producing savings of about $6 per year per bulb.
5. Installing solar panels
Adding solar panels may not be the easiest, or least expensive, sustainability upgrade for your home, but it will certainly have the greatest impact on both your energy bills and your environmental footprint. Installing solar panels can run about $15,000 – $20,000 upfront, though a number of government incentives are bringing these numbers down. Alternatively, panels can also be leased for a much lower initial investment.
Once operational, a solar system saves about $600 per year over the course of its 25 to 30-year lifespan, and this figure will grow as energy prices rise. Solar installations require little to no maintenance and increase the value of your home.
From an environmental standpoint, the average five-kilowatt residential system can reduce household CO2 emissions by 15,000 pounds every year. Using your solar system to power an electric vehicle is the ultimate sustainable solution serving to reduce total CO2 emissions by as much as 70%!
These days, being environmentally responsible is the hallmark of a good global citizen and it need not require major sacrifices in regards to your lifestyle or your wallet. In fact, increasing your home's sustainability is apt to make your residence more livable and save you money in the long run. The five projects listed here are just a few of the easy ways to reduce both your environmental footprint and your energy bills. So, give one or more of them a try; with a small budget and a little know-how, there is no reason you can't start today.