Investors can Play a Central Role in Achieving the Sustainable Development Goals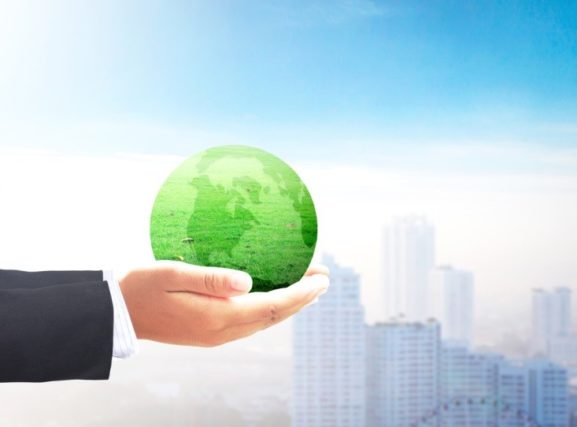 Institutional investors across the world are ready to engage with and contribute to the Sustainable Development Goals, finds a report published today by ShareAction.
The researchers surveyed 52 institutional investors based in every region of the world with over £4trillion assets under management. The research found that:
95% of respondents plan to engage with investee companies about issues covered by the Goals
84% will allocate capital to investments supporting the Goals
89% will support regulatory reforms that promote the Goals
The 17 Sustainable Development Goals (SDGs), also known as the Global Goals, were adopted by 193 countries at a UN Summit in September 2015. The Goals cover social, environmental and economic targets for global development and tackle some of the most serious issues facing people and the planet.
The report, Transforming Our World Through Investment, finds that investors with a range of mandates are already supporting the Goals, and believe that taking action in support of the Goals is consistent with their investment objectives.
What do investors think of the Goals?
75% of respondents are already taking action which contributes to 3 or more Goals
65% of the investors surveyed said that supporting the SDGs is consistent with their fiduciary duty
62% said that doing so offers opportunities to increase investment returns.
Very few investors disagreed with these statements, but the research indicates that awareness of the Goals among many investors is not high and work is needed to ensure the framework of the Goals is seen as relevant by the world's major institutional investors.
Action by investors to support Goals 8, 9 and 13 (promoting decent work and economic growth; building industry, innovation and infrastructure; and taking action to curb climate change) were considered by respondents to the survey to have the greatest potential to meet their long-term investment objectives.
Weak progress towards Goals 6 and 13, which are concerned with sustainable water management and combatting climate change, is associated with material risk for investors. The report gives evidence of how investors are taking action to mitigate these risks, through capital allocation and engagement with investee companies.
How are investors supporting the Goals?
Investors are already supporting various Goals in a number of ways. Respondents were most likely to be currently supporting:
Goal 13 (action to combat climate change) – 78% of respondents reported currently taking action in this area
Goal 5 (achieve gender equality and empower girls and women) – 70% taking action
Goal 7 (ensure access to affordable, reliable, sustainable and modern energy) – 67% taking action
Most investors who responded do not yet frame activities which contribute to the Goals as such – a more common reference framework is environmental, social and governance, or ESG risks and impacts.
The report includes a number of case studies detailing how different investors are undertaking work which contributes to the achievement of the Goals. For example:
Mirova is using the SDGs as the basis for its ESG analysis framework. The firm has developed a scoring methodology to determine companies' impacts on the SDGs, which gives companies a sustainability ranking. Mirova's funds then exclude those companies which have a negative impact, and increase allocations to those which have a positive impact.
Alliance Trust Investments has also developed a framework to integrate the SDGs into its investment analysis. The firm has identified sustainable water management as a key theme, which is addressed by Goal 6 ('Ensure availability and sustainable management of water and sanitation for all'). In 2015 the World Economic Forum labelled water availability as its 'top global risk' in terms of impact. Alliance Trust states: ""We believe that companies who are willing to be transparent on this issue and effectively manage a resource that is so vital to local communities, the natural environment and gross margins, are quite simply better investments."
Walden Asset Management has advocated for strong human rights policies within companies' supply chains, to reduce inequality in how workers are treated, which supports Goal 10 ('Reduce inequality within and among countries'). Since the launch of the SDGs, Walden Asset Management has written to a number of companies about the Goals, enquiring about actions they are taking to address Goal 1 ('End poverty in all its forms everywhere') and other Goals that address core issues related to extreme poverty.
Pax World Investments, a US investment management company, has integrated diversity analysis and gender criteria into the research it produces for its funds. Its funds now favour investments in companies with diverse boards and also seek to avoid companies that do not provide a safe work environment for women. This supports Goal 9, which is to achieve gender equality.
Barriers
Barriers to investors supporting the Goals included a lack of information on companies' social and environmental impacts and the wide-ranging nature of the Goals.
The report recommends the development of tools and frameworks for investors to link their investment objectives with the Goals, and action to improve company reporting. There is a significant role for investors themselves and investor organisations in fulfilling these recommendations. The report also finds that policy makers and civil society organisations with a commitment to the achievement of the Global Goals should support and engage the investment community to help advance the Goals. Partnerships between different actors will be crucial to driving meaningful action by institutional investors on this challenging long-term agenda.
Shadé Brown, Senior Sustainability Analyst at Calvert Investments, one of the investors surveyed, said:  "The Sustainable Development Goals are inspiring, ambitious and challenging. A better understanding of the investor-SDG landscape, barriers and ways to overcome them, as this report lays out, is important for investor efforts and the overall sustained and coordinated action necessary to achieve the goals of the SDGs."
Catherine Howarth, Chief Executive of ShareAction said: "This research lends considerable support to the thesis that the Sustainable Development Goals are highly investment-relevant. Strong progress towards these Goals will drive GDP growth in many parts of the world. In a low returns environment, we are not surprised but we are pleased to see that institutional investors are engaged with these underlying drivers of business success."
Jo Mountford, Responsible Investment Officer at ShareAction and one of the report's authors said, "Our research indicates that investors are ready to engage with the Sustainable Development Goals, and indeed many are already doing so. We're pleased to present strong examples of how investors are aligning their investment strategies to support the Goals, and making the most of the opportunities they present. From investing in accessible healthcare in emerging markets to promoting gender diversity in the boardroom, this report illustrates the many routes open to investors who wish to support the Global Goals."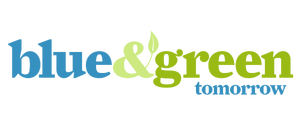 Responsible Energy Investments Could Solve Retirement Funding Crisis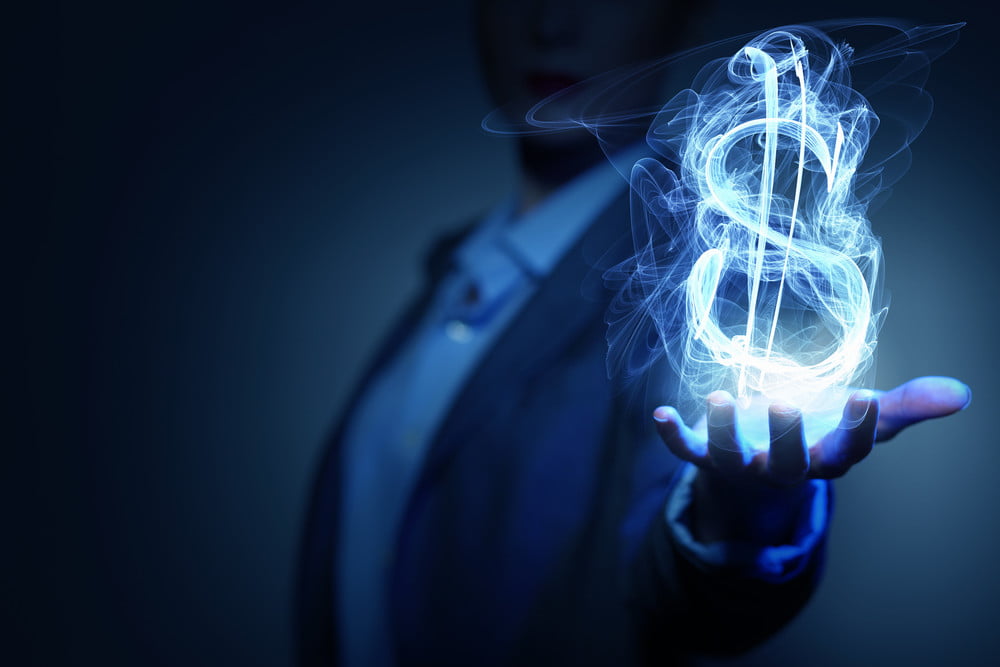 Retiring baby-boomers are facing a retirement cliff, at the same time as mother nature unleashes her fury with devastating storms tied to the impact of global warming. There could be a unique solution to the challenges associated with climate change – investments in clean energy from retirement funds.
Financial savings play a very important role in everyone's life and one must start planning for it as soon as possible. It's shocking how quickly seniors can burn through their nest egg – leaving many wondering, "How long your retirement savings will last?"
Let's take a closer look at how seniors can take baby steps on the path to retiring with dignity, while helping to clean up our environment.
Tip #1: Focus & Determination
Like in other work, it is very important to focus and be determined. If retirement is around the corner, then make sure to start putting some money away for retirement. No one can ever achieve anything without dedication and focus – whether it's saving the planet, or saving for retirement.
Tip #2: Minimize Spending
One of the most important things that you need to do is to minimize your expenditures. Reducing consumption is good for the planet too!
Tip #3: Visualize Your Goal
You can achieve more if you have a clearly defined goal in life. This about how your money can be used to better the planet – imagine cleaner air, water and a healthier environment to leave to your grandchildren.
Investing in Clean Energy
One of the hottest and most popular industries for investment today is the energy market – the trading of energy commodities. Clean energy commodities are traded alongside dirty energy supplies. You might be surprised to learn that clean energy is becoming much more competitive.
With green biz becoming more popular, it is quickly becoming a powerful tool for diversified retirement investing.
The Future of Green Biz
As far as the future is concerned, energy businesses are going to continue getting bigger and better. There are many leading energy companies in the market that already have very high stock prices, yet people are continuing to investing in them.
Green initiatives are impacting every industry. Go Green campaigns are a PR staple of every modern brand. For the energy-sector in the US, solar energy investments are considered to be the most accessible form of clean energy investment. Though investing in any energy business comes with some risks, the demand for energy isn't going anywhere.
In conclusion, if you want to start saving for your retirement, then clean energy stocks and commodity trading are some of the best options for wallets and the planet. Investing in clean energy products, like solar power, is a more long-term investment. It's quite stable and comes with a significant profit margin. And it's amazing for the planet!
How to make a sustainable living out of Forex Trading?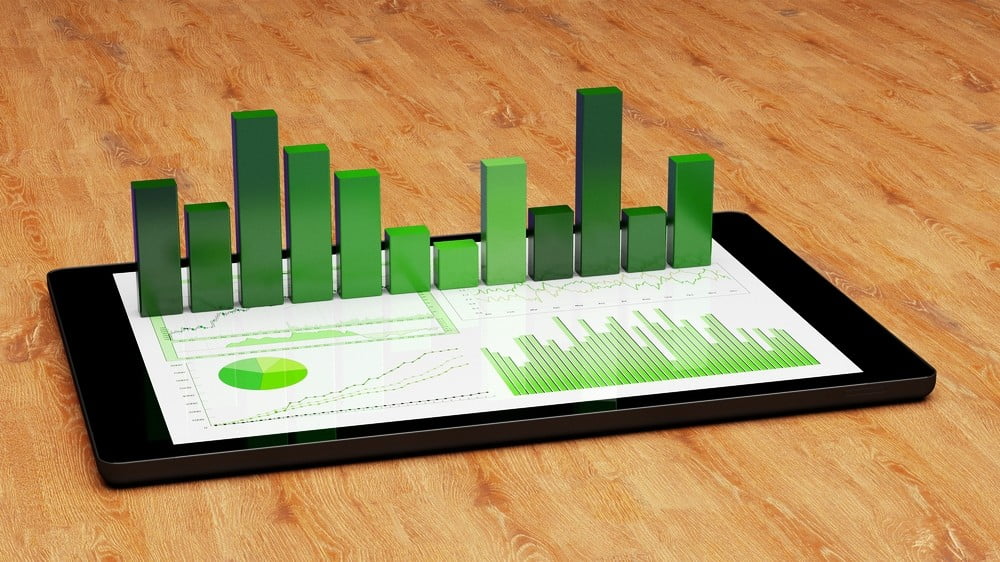 There are two different types of forex trading in general: the profitable one and the not so profitable one. Everyone wants good profits at the end of the day, but unfortunately a good number of traders are burdened with the huge losses at the end of their forex careers. Many newbies run the other way around when they hear about forex trading due to heavy losses in their initial period. Of course, you would have heard about all those success stories, in your friends' circle or on the internet. However, if you are looking forward to replicate those success stories, you need get yourself ready before that.
In this article, we will discuss the six essential skills that are needed to earn some profits from trading foreign currencies and make a sustainable living out of it.
1. Limit your risk ceiling
When you start with forex, you should try to define limits. Try to create a balanced scorecard that defines your personality with regards to various parameters such as your strengths, weaknesses, behaviors, and ability to take risks. It is essential that you list your financial goals before you start with forex trading.
2. Learn about leverage ratio and account type
When you start, brokers will suggest different forex trading accounts that might take you for a whirl if you aren't prepared. Each forex trading account has its own pros and cons. It is essential that you engage with your broker to create a mini trading account so that you will be able to warm up on your forex trading skills in a low risk environment.
3. Start small
While starting out, some investors rush to have multiple currency pairs without doing proper research on them beforehand. It is very important have you understand the nature and volatility of a currency before you start trading a pair. Every single foreign currency is like a market onto itself. It is therefore important that you take the time to study about the country before forming pairs to understand the volatility of the currency. By using forex trading platforms such as ETX Capital, you can take informed decisions easily.
4. Learn to control emotions
A forex trader should never take any decisions on the spur of the moment based on emotions and should be as rational as he can. Controlling your impulses is the key to becoming a great forex trader.
5. Automate your processes
I am not suggesting you to rely completely on forex robots and trade copiers, but make use of the latest automation tech to execute transactions faster than ever before. Make use of automation features such as stop loss, price options etc. to make the most out of the exciting opportunities.
6. Keep it simple.
Not everyone can be a genius economist, mathematician and a trader, bundled into one. Forex trading is not a complex subject, you only need to arm yourself with positive thinking, and set yourself clear and realistic goals.
Conclusion
I hope this article was useful for you to learn about the key reasons why online forex trading is a good investment and how you can earn money through it. If you have any doubts with regards to this, let us know through the comments and we will be glad to help you out. If you have any suggestions regarding how we can improve the article, let us know them through the comments as well for us to improve.
Though it's a reliable source of income, you will have to educate yourself properly before you start investing. It is important that you take the time to understand why things are the way they are before you jump all in and start making your first big bucks. All the best for your future ventures and keep coming for more interesting and useful articles.