A New Source Of Natural Energy Has Been Discovered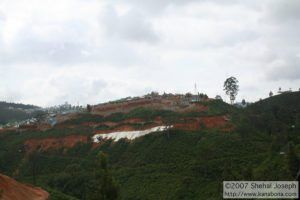 Natural Energy Wyre, the Fleetwood based company, announced the launch of the UK's first Tidal Hydro Energy Plant (THEP).
Natural Energy Wyre (NEW) has been working on a project to generate electricity from tidal range, where its power (referred to as "tidal head") is converted into electricity at the mouth of the River Wyre, powering over 50,000 homes.
The UK has some of the highest tidal ranges in the world, which makes the British Isles an ideal location for THEP technology. Harnessing this energy represents a valuable resource that could provide British homes and businesses with affordable electricity for generations to come.
The team at NEW have been studying tidal flows for several years, investigating ideal locations for the THEP within the UK.
The River Wyre, which flows into Morecambe Bay at Fleetwood, experiences tidal ranges of more than 10 metres on spring tides, and combined with an unusually narrow estuary of only 600 meters span, it provides the ideal location.
Tidal Head Energy Plants convert energy four times a day with each tidal movement producing large amounts of energy, which is converted into electricity. THEP technology combines tried and tested hydropower with state-of-the-art, specially developed power conversion electronics.
Tidal power has the greatest overall value because it is predictable and sustainable. Energy captured from wind or solar is less predictable, not always available when needed, and not always needed when available!
With a total build cost of under £300m and producing over 200GWH of energy a year, a THEP at Fleetwood's unique location competes strongly with all other technologies. However, there is one very distinct feature that cannot be overlooked. THEPs have lifespans in excess of 125 years and after capital repayment, produce the cheapest electricity on the planet!
Global demand for electricity continues to rise and "Post Brexit UK" must now focus on self-sufficiency, particularly in the energy sector.
Today's investment in THEP technology will not only ensure our ability to harvest the vast amounts of free energy at our coasts, but will also provide protection to wildlife habitats, limiting the effects of rising sea levels and increased rainfall.
Bob Long, MD, of NEW comments, "We have involved the local public in this project from the start and constructing a THEP at the chosen location would be a major step for this small town."
Fleetwood has suffered the loss of many 1000's of jobs since the Cod-Wars of the 70's, which saw UK fisheries excluded from catching in Icelandic waters.
The THEP not only produces valuable energy, but is also a catalyst for commercial growth, providing opportunity for employment at many levels, pre and post construction.
An online poll designed to evaluate local support was hosted by the company's website (www.naturalenergywyre.co.uk) and returned a positive figure of 93% in favour of the project.
The company continues to work closely with government departments, ensuring the project remains economically viable and within all applicable limits.
Where government support is required, taxpayers need to see a clear return on their money.
The anticipated lifespan of THEP technology provides sustainability for our children, grandchildren and great-grandchildren.
With an annual production capacity of more than 200 GWh, NEW can show the world that a carefully managed and strategically located tidal energy plant is a sustainable, profitable, environmentally beneficial and valuable producer of green energy.
The technology that is fundamental to the build of the Fleetwood THEP is comparable to that which has been used by projects in other parts of the world, such as Brazil, France, South Korea and Russia.
Our closest example is the La Rance Tidal Power Plant in France, which has just completed its first major refurbishment after almost 50 years of completely dependable electricity production.
The THEP at Fleetwood will not only ensure the environment remains unchanged in relation to grazing birds, available habitats and fish life, but will also ensure the river remains open to pleasure and commercial traffic via two specially designed sea locks.
NEW is sensitive to the importance of the environment and adopts a completely open stance, working closely with local and national agencies.
Moreover, THEP technology provides essential flood defences on rivers. At crucial moments, the turbine mechanisms can be used to hold back incoming water, or in an emergency, reduce water levels further by pumping it out seaward. This feature reduces the risk of flooding in the towns and villages further upriver.
Similar projects have brought numerous ancillary benefits with them. La Rance in France brings in over 500,000 tourists per year to view the site. Tourism brings with it numerous jobs in addition to the skilled roles needed to run a THEP. The whole project will give a significant boost to employment in Fleetwood, with many benefits to the town and surrounding area. The project also includes plans for enhanced local leisure facilities and environmental benefits that favour the future security of fish and bird life on the river.
Employing state-of-the-art power management technology, this THEP will be a global first, championed in the UK and potentially the start of many. It will be good for Fleetwood, good for Lancashire and good for British technology.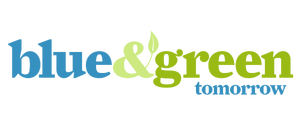 A Good Look At How Homes Will Become More Energy Efficient Soon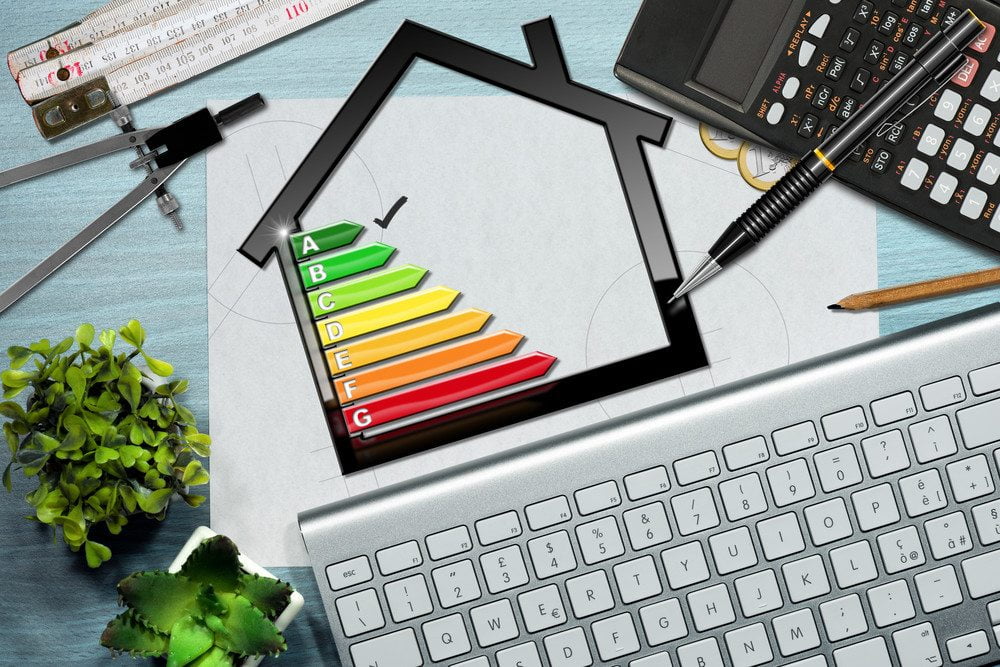 Everyone always talks about ways they can save energy at home, but the tactics are old school. They're only tweaking the way they do things at the moment. Sealing holes in your home isn't exactly the next scientific breakthrough we've been waiting for.
There is some good news because technology is progressing quickly. Some tactics might not be brand new, but they're becoming more popular. Here are a few things you should expect to see in homes all around the country within a few years.
1. The Rise Of Smart Windows
When you look at a window right now it's just a pane of glass. In the future they'll be controlled by microprocessors and sensors. They'll change depending on the specific weather conditions directly outside.
If the sun disappears the shade will automatically adjust to let in more light. The exact opposite will happen when it's sunny. These energy efficient windows will save everyone a huge amount of money.
2. A Better Way To Cool Roofs
If you wanted to cool a roof down today you would coat it with a material full of specialized pigments. This would allow roofs to deflect the sun and they'd absorb less heat in the process too.
Soon we'll see the same thing being done, but it will be four times more effective. Roofs will never get too hot again. Anyone with a large roof is going to see a sharp decrease in their energy bills.
3. Low-E Windows Taking Over
It's a mystery why these aren't already extremely popular, but things are starting to change. Read low-E window replacement reviews and you'll see everyone loves them because they're extremely effective.
They'll keep heat outside in summer or inside in winter. People don't even have to buy new windows to enjoy the technology. All they'll need is a low-E film to place over their current ones.
4. Magnets Will Cool Fridges
Refrigerators haven't changed much in a very long time. They're still using a vapor compression process that wastes energy while harming the environment. It won't be long until they'll be cooled using magnets instead.
The magnetocaloric effect is going to revolutionize cold food storage. The fluid these fridges are going to use will be water-based, which means the environment can rest easy and energy bills will drop.
5. Improving Our Current LEDs
Everyone who spent a lot of money on energy must have been very happy when LEDs became mainstream. Incandescent light bulbs belong in museums today because the new tech cut costs by up to 85 percent.
That doesn't mean someone isn't always trying to improve on an already great invention. The amount of lumens LEDs produce per watt isn't great, but we've already found a way to increase it by 25 percent.
Maybe Homes Will Look Different Too
Do you think we'll come up with new styles of homes that will take off? Surely it's not out of the question. Everything inside homes seems to be changing for the better with each passing year. It's going to continue doing so thanks to amazing inventors.
ShutterStock – Stock photo ID: 613912244
IEMA Urge Government's Industrial Strategy Skills Overhaul To Adopt A "Long View Approach"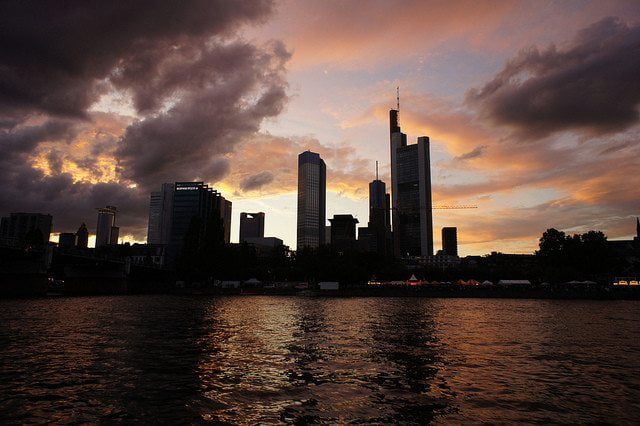 IEMA, in response to the launch of the Government's Industrial Strategy Green Paper, have welcomed the focus on technical skills and education to boost "competence and capability" of tomorrow's workforce.
Policy experts at the world's leading professional association of Environment and Sustainability professionals has today welcomed Prime Minister Teresa May's confirmation that an overhaul of technical education and skills will form a central part of the Plan for Britain – but warns the strategy must be one for the long term.
Martin Baxter, Chief Policy Advisor at IEMA said this morning that the approach and predicted investment in building a stronger technical skills portfolio to boost the UK's productivity and economic resilience is positive, and presents an opportunity to drive the UK's skills profile and commitment to sustainability outside of the EU.
Commenting on the launch of the Government's Industrial Strategy Green Paper, Baxter said today:
"Government must use the Industrial Strategy as an opportunity to accelerate the UK's transition to a low-carbon, resource efficient economy – one that is flexible and agile and which gives a progressive outlook for the UK's future outside the EU.
We welcome the focus on skills and education, as it is vital that tomorrow's workforce has the competence and capability to innovate and compete globally in high-value manufacturing and leading technology.
There is a real opportunity with the Industrial Strategy, and forthcoming 25 year Environment Plan and Carbon Emissions Reduction Plan, to set long-term economic and environmental outcomes which set the conditions to unlock investment, enhance natural capital and provide employment and export opportunities for UK business.
We will ensure that the Environment and Sustainability profession makes a positive contribution in responding to the Green Paper."