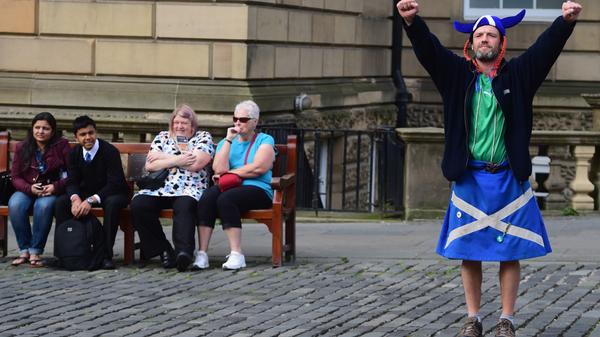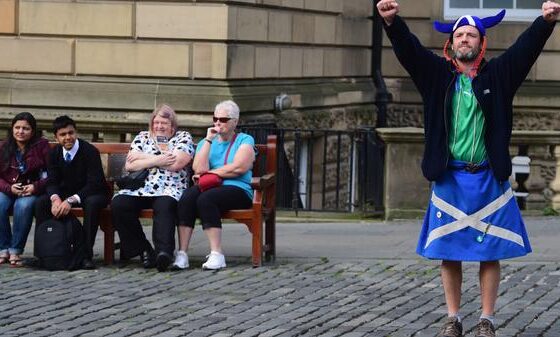 Scottish Independence: An overview – as shares rise in RBS and Lloyds over plans to leave Scotland
The Royal Bank of Scotland (RBS) and its state-backed peer Lloyds have both confirmed plans to leave an independent Scotland and move its headquarters to England if the Scottish people vote for independence next week – a decision that has resonated well with investors.
Blue & Green Tomorrow is currently running a crowdfunder to ensure its survival. Please pledge.
Next week, on the 18 September, the people of Scotland will be asked to vote on the greatest democratic constitutional decision in their nation's history – should Scotland be an independent country, Yes or No?
Both sides of the vote have campaigned tirelessly to sway Scotland's voters, both providing ample reasons to stay with the Union, or leave it – in favour of independence from Westminster. Recent polls suggest, however, that the yes vote, headed by first minister to Scotland Alex Salmond, has narrowly taken the lead from the opposing No vote, led by ex-chancellor of the exchequer Alistair Darling.
The latest poll results has led to panic in both the financial markets and Westminster, with the sterling dropping in value against the dollar – leading to all three UK party leaders being dispatched to Scotland  in order to return confidence back into the Union. It is unclear whether the visit has swayed the polls in any significant manner.
Financial concern has been an underpinning factor in the vote as both consumers and businesses panic regarding currency. Some businesses have already moved their money out of Scottish banks, placing it south of the border – a move reflected by some Scottish citizens.
The decision by RBS and Lloyds to also move from Scotland if the vote goes in favour of independence will be a blow to Salmond's campaign, as RBS is a major employer in Scotland – as is Lloyds.
The announcement led to a jump in shares for RBS of 2% as markets opened, while Lloyds stock rose by close to 1.3% as investors greeted the news.
The decision was based on "material uncertainties" as the referendum vote "could have a bearing on the bank's credit ratings," said RBS in a statement.
The decision is said to be based on the uncertainty of the choice in currency an independent Scotland would use. If there was some form of informal currency union and Scotland continued to use the pound, reports then suggest that it would seem unlikely that the state would be able to support either bank in the event of a bank run.
"RBS believes that this is the responsible and prudent thing to do and something that its customers, staff and shareholders would expect it to do," the bank said.
RBS has stressed, however, that although "a vote on independence is a matter for the Scottish people," it has been in Scotland since 1727, and still "intends to retain a significant level of its operations and employment in Scotland," regardless of the referendums outcome.
Photo source: mashable via Twitter 

Further Reading:
Scottish independence: one week to go
Scottish independence: sterling falls as investor confidence struck by Yes gains
Scottish independence: yes vote ahead as debate heats up
Scottish referendum: Business coalition speaks out against independence
Scottish solar industry reaches 'significant' 100MW milestone