Tourism for Tomorrow Awards 2016 – With Links to Finalists' Websites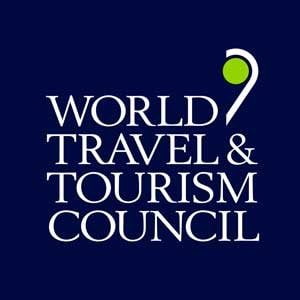 Community Category Finalists
Expediciones Sierra Norte, Pueblos Mancomunados, Mexico
The cloud-wrapped forests of the Sierra Norte, in the Mexican state of Oaxaca, are one of the most diverse ecosystems on earth, with a staggering 2,000 plant species found there. This natural wealth is also a storehouse of indigenous knowledge for traditional healers from the local communities. For the last 22 years the community-based ecotourism project Expediciones Sierra Norte has been working to both preserve that knowledge and share it with the growing number of people who visit this region, by establishing more than 100 km of routes through the forest, all following the ancient trails and paths that connected the communities in the past. So successful has it been that while just 20 tourists stayed overnight in 1995, now that number is around 17,000 tourists per year.
http://sierranorte.org.mx/en/index.html
SapaO'Chau, Vietnam
Launched in 2007, SapaO'Chau is committed to harnessing the rapid growth in tourism in the Sapa region of northern Vietnam to support sustainable development for the Hmong, Dao and other minority peoples that live there. The company runs its own boarding facility, supports 11 homestays and employs 30 trekking guides. In 2013, it became Vietnam's first minority-owned tour operator to gain an international license and it remains the only one operating in Sapa. Its focus on a thoroughly holistic approach, from local education through to traveller experience, means SapaO'Chau is truly enabling visitors to gain the most authentic experience of this region, while providing a sustainable income to an ever growing number of minority peoples, and helping them maintain their cultural identity in changing times.
http://sapaochau.org/
Yayasan Ekowisata Indonesia (Indonesian Ecotourism Network)
The remote Indonesian village of Waerebo provides an idyllic mountain setting for its seven traditional thatched 'MbaruNiang' houses. Local NGO Indecon has worked with the village's residents to develop community based tourism, so that guests come from all over the world to stay here and enjoy trips such as "A Journey of a Cup of Coffee". In 2008 Waerebo saw 155 tourists, and was struggling to survive. In the first 10 months of 2014, it welcomed 2,100.
It's just one story from Indecon's 20 years spent promoting ecotourism across the islands of Indonesia. Whether helping locals address environmental degradation due to illegal logging or turning around the loss of heritage, the organisation has enabled many local communities to maintain their sense of place by preserving their culture and sharing it with foreign visitors.
http://www.indecon.or.id/en/
Destination Category Finalists
Parkstad Limburg, Netherlands
By the end of the 20th century, the neighbouring regions of Hill Country and Parkstad in the Netherlands' Limburg province were both marked by economic decline. However, for the last 15 years the two have combined on a programme of developing Parkstad – a former coal mining district – as a wet weather tourism destination. The idea is that by providing a complement to Hill Country's summer charms, they might turn the pair into a success story of sustainable year-round tourism. It's worked, as 15 years after the scheme began in a region with no income from tourism, Parkstad's turnover in 2015 was € 368 million (ca. $US400million), and now provides 5,800 full time jobs.
http://www.vvvzuidlimburg.nl/
Swiss Parks Network
Since 2008, some 19 new parks have been created in Switzerland, designed to protect some of the country's best landscapes and to promote sustainable tourism within them. Now covering some 15% of the
country's landmass, together they form the Swiss Parks Network. Significantly, the parks were not formed as the result of top down government initiatives. Instead, local residents worked together to develop a project that would demonstrate the viability of creating each park, which was then submitted to a popular vote among those living there. Because this meant the local population believed in them, once established these parks have become a source of great civic pride and opportunity.
http://www.paerke.ch/en/index.php
V&A Waterfront, South Africa
It's hard to walk around Cape Town's V&A Waterfront and not be struck by the sense of optimism and renewal. Over the past 9 years, what was once an industrialised brownfield site has been decontaminated, and reinvigorated to become a mecca of independent shops, restaurants and hotels, while still supporting a marina, local fishing industry and residential developments.According to an independent economic impact assessment, in 2014 alone it contributed an estimated R33.4 billion (US$3.34 billion) to the country's GDP. And all this has been done with the backdrop of Table Mountain everywhere you look. It's no wonder it is South Africa's most popular tourist destination, with 24 million people visiting each year.
http://www.waterfront.co.za/
Environment Category Finalists
Alcatraz Cruises, US
The boat trips to visit Alcatraz are some of San Francisco's most popular attractions. On Alcatraz Cruises' ferries they are also provided by some of the most environmentally friendly boats of their kind. The boats have solar panels and wind turbines on their roofs. And last year, the company diverted 95% of its waste from landfill. It sponsors local non-profits, sets up battery recycling, and runs environmental days for tourists and members of the public. And when not ferrying tourists back and forth, it runs educational trips teaching local students about innovative energy saving technologies, the ecology of San Francisco Bay, and the impacts of climate change on the region.
http://www.alcatrazcruises.com/
Lindblad Expeditions, USA & worldwide
Working in alliance with the National Geographic Society, Lindblad Expeditions takes guests to some of the most beautiful and diverse regions of the world, accompanied by leading scientists, naturalists and researchers. Wherever Lindblad goes, it also aims to leave behind a positive legacy, from supporting conservation projects in the Galapagos Islands – such as reforestation and the eradication of invasive species – to joining an international effort to safeguard the last wild places of the world's oceans by exploring, surveying, and establishing marine protected areas. The money to support such projects is raised through the Lindblad Expeditions-National Geographic (LEX-NG) Fund, established in 2008 to provide the many people who travel on Lindblad's expeditions with a meaningful way to give back. In just seven years it has raised US$6.1 Million, 100% of which has been invested straight back into the environments and communities Lindblad's guests experience
http://www.expeditions.com/
Wilderness Safaris, South Africa / Botswana
At the end of the last millennium there were no wild rhino left in Botswana. Starting in 2000, however, Wilderness Safaris, working with the Botswana government, began to reintroduce both black and white rhinos back into the Okavango. During 2014 and 2015, the company facilitated the largest ever international black rhino translocation to date, airlifting them to a remote gravel airstrip deep inside the Delta. Today, fifteen years and several translocations later, viable breeding populations have been re-established in the region, widening the geographic distribution of the species at a time when poaching is threatening its survival elsewhere in southern Africa. All the while, the company has remained committed to its 4Cs ethos (Conservation, Community, Culture and Commerce) and has worked closely with the communities who provide 85% of the staff at its camps. Its Children in the Wilderness programmes seek to inspire young environmental leaders to protect their natural heritage, and become custodians of these mighty creatures in the future.
http://www.wilderness-safaris.com/
Innovation Category Finalists
'Carmacal' B2B carbon calculator by ANVR – the Netherlands Travel Trade Association
Until now, a significant problem with most carbon calculators was that they focussed on only a limited part of the tourism package – typically either aviation or accommodation. However, thanks to Carmacal, the first B2B carbon calculator for tourism enterprises, it is now possible to measure all aspects of a holiday with one tool.
Carmacal is the only carbon calculator to be able to provide climate footprints at the level of airline/aircraft combinations per route, while also estimating the carbon footprint for 500,000 accommodation options around the world. It means that tour operators can now assess the carbon impact of the packages they offer more thoroughly than ever before, and look for ways to make them more efficient.
https://www.anvr.nl/default.aspx
'Measuring Tourism's Impact' by PwC, Travel Foundation & TUI Group, United Kingdom
Seeking to assess the full impact of tourism on a destination, the Travel Foundation applied PwC's Total Impact Measurement & Management methodology to TUI Group's operations across eight hotels in Cyprus in 2013. Taking into account the visits of 60,000 guests, this was the first time that the overall economic, environmental and social impacts of a large tour operator in a mainstream holiday destination had been assessed at this scale. Although the study focussed on TUI's operations and customers, the methodology and the lessons learned can be applied to other destinations and companies as the findings and methodology have all been published and made freely available online.
http://www.thetravelfoundation.org.uk/projects/destinations/cyprus/measuring_tourisms_impact
North Sailing, Iceland
Iceland's North Sailing is a travel company as remarkable as the area it takes visitors to see. In 2015, the company's schooner Opal became the first ship in the world to be installed with a Regenerative Plug-In Hybrid Propulsion System, enabling her to recharge batteries while under sails. Having no engine burning fossil fuels means the ship releases no soot or fumes into the water, nor does any engine noise disturb the wildlife that people have come to see. Being better for the environment and better for the whales means a better viewing experience for everyone on board too.
http://www.northsailing.is/home/
People Category Finalists
Jus' Sail, Saint Lucia
St Lucia-based Jus' Sail is committed to using its business – and its one boat – to provide meaningful skills and employment to the youth of its island, where 50% of the young are unemployed. During the off-season summer months, Jus' Sail runs youth training programs, seeking to provide personal development experience for unemployed St Lucians that hopefully leads to sustainable employment within the yachting sector and wider travel industry. Its success has made it clear to the wider St Lucian tourism industry that even a small business can invest in more than just its own employees' development, and that every company should look to do what it can to ensure a sustainable future for the island.
Kinyei International, Cambodia
Founded in late 2009, Kinyei International is a Cambodian association that promotes youth social entrepreneurship and responsible tourism through two interconnected tourism businesses – an educational bike tour (Soksabike) and a training café (Kinyei Cafe). The projects' aim is to serve as a platform for the emergence and development of ideas, while also providing young Cambodians from disadvantaged backgrounds with the chance of employment through training in tourism and hospitality.
From seemingly small beginnings, the two projects have already had a wide impact. In the five years of
their existence, they have trained 50 staff in coffee and food service, guiding, finance, IT and management skills. Meanwhile over 15,000 guests have either passed through the cafe or taken one of their bicycle tours.
http://www.kinyei.org/
Youth Career Initiative (YCI), United Kingdom
Working with eleven partner hotel companies, the Youth Career Initiative (YCI) has developed a six-month education and training programme targeted at unemployed youth with limited socio-economic opportunities in 15 countries around the world. It also works with survivors of human trafficking, collaborating with the US Department of State to enable the reintegration of rehabilitated survivors through their participation in its programmes. To date, over 3,000 young people have graduated from YCI across its 15 countries, including 60 trafficking survivors. With considerable growth planned, the programme has already become a beacon to show how tourism can provide work skills that transform young and disadvantaged lives.
http://www.youthcareerinitiative.org/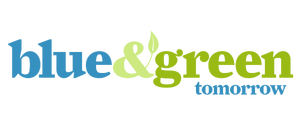 A Good Look At How Homes Will Become More Energy Efficient Soon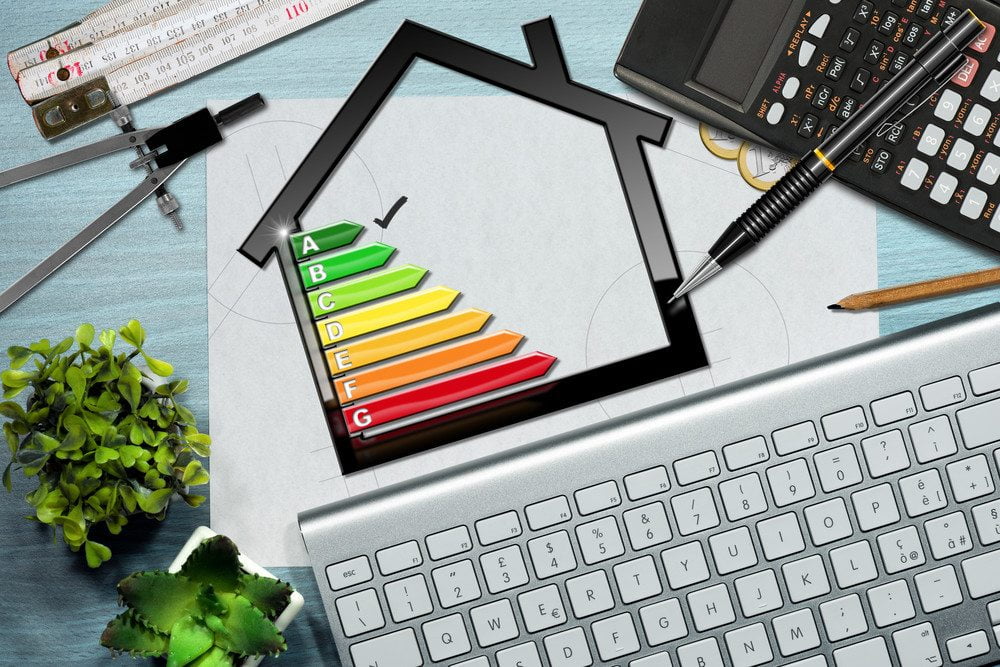 Everyone always talks about ways they can save energy at home, but the tactics are old school. They're only tweaking the way they do things at the moment. Sealing holes in your home isn't exactly the next scientific breakthrough we've been waiting for.
There is some good news because technology is progressing quickly. Some tactics might not be brand new, but they're becoming more popular. Here are a few things you should expect to see in homes all around the country within a few years.
1. The Rise Of Smart Windows
When you look at a window right now it's just a pane of glass. In the future they'll be controlled by microprocessors and sensors. They'll change depending on the specific weather conditions directly outside.
If the sun disappears the shade will automatically adjust to let in more light. The exact opposite will happen when it's sunny. These energy efficient windows will save everyone a huge amount of money.
2. A Better Way To Cool Roofs
If you wanted to cool a roof down today you would coat it with a material full of specialized pigments. This would allow roofs to deflect the sun and they'd absorb less heat in the process too.
Soon we'll see the same thing being done, but it will be four times more effective. Roofs will never get too hot again. Anyone with a large roof is going to see a sharp decrease in their energy bills.
3. Low-E Windows Taking Over
It's a mystery why these aren't already extremely popular, but things are starting to change. Read low-E window replacement reviews and you'll see everyone loves them because they're extremely effective.
They'll keep heat outside in summer or inside in winter. People don't even have to buy new windows to enjoy the technology. All they'll need is a low-E film to place over their current ones.
4. Magnets Will Cool Fridges
Refrigerators haven't changed much in a very long time. They're still using a vapor compression process that wastes energy while harming the environment. It won't be long until they'll be cooled using magnets instead.
The magnetocaloric effect is going to revolutionize cold food storage. The fluid these fridges are going to use will be water-based, which means the environment can rest easy and energy bills will drop.
5. Improving Our Current LEDs
Everyone who spent a lot of money on energy must have been very happy when LEDs became mainstream. Incandescent light bulbs belong in museums today because the new tech cut costs by up to 85 percent.
That doesn't mean someone isn't always trying to improve on an already great invention. The amount of lumens LEDs produce per watt isn't great, but we've already found a way to increase it by 25 percent.
Maybe Homes Will Look Different Too
Do you think we'll come up with new styles of homes that will take off? Surely it's not out of the question. Everything inside homes seems to be changing for the better with each passing year. It's going to continue doing so thanks to amazing inventors.
ShutterStock – Stock photo ID: 613912244
IEMA Urge Government's Industrial Strategy Skills Overhaul To Adopt A "Long View Approach"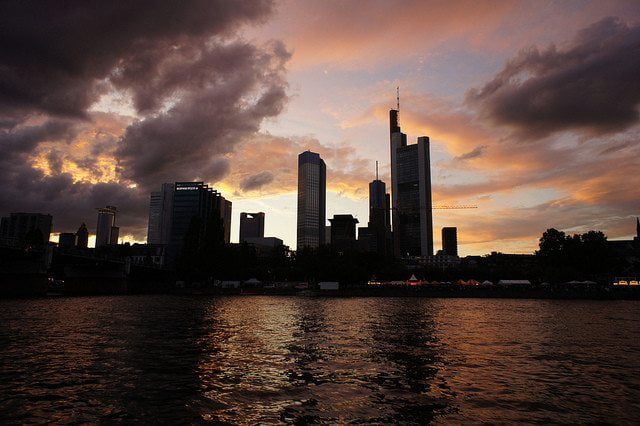 IEMA, in response to the launch of the Government's Industrial Strategy Green Paper, have welcomed the focus on technical skills and education to boost "competence and capability" of tomorrow's workforce.
Policy experts at the world's leading professional association of Environment and Sustainability professionals has today welcomed Prime Minister Teresa May's confirmation that an overhaul of technical education and skills will form a central part of the Plan for Britain – but warns the strategy must be one for the long term.
Martin Baxter, Chief Policy Advisor at IEMA said this morning that the approach and predicted investment in building a stronger technical skills portfolio to boost the UK's productivity and economic resilience is positive, and presents an opportunity to drive the UK's skills profile and commitment to sustainability outside of the EU.
Commenting on the launch of the Government's Industrial Strategy Green Paper, Baxter said today:
"Government must use the Industrial Strategy as an opportunity to accelerate the UK's transition to a low-carbon, resource efficient economy – one that is flexible and agile and which gives a progressive outlook for the UK's future outside the EU.
We welcome the focus on skills and education, as it is vital that tomorrow's workforce has the competence and capability to innovate and compete globally in high-value manufacturing and leading technology.
There is a real opportunity with the Industrial Strategy, and forthcoming 25 year Environment Plan and Carbon Emissions Reduction Plan, to set long-term economic and environmental outcomes which set the conditions to unlock investment, enhance natural capital and provide employment and export opportunities for UK business.
We will ensure that the Environment and Sustainability profession makes a positive contribution in responding to the Green Paper."