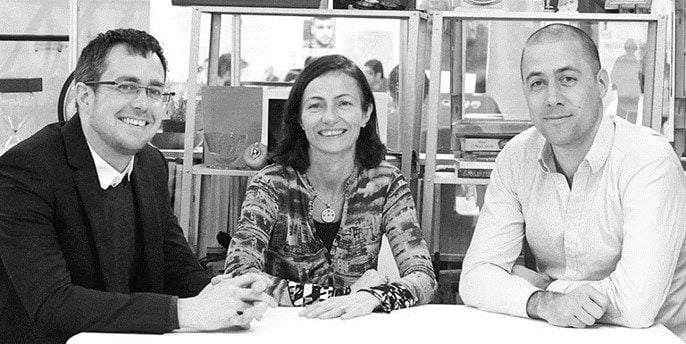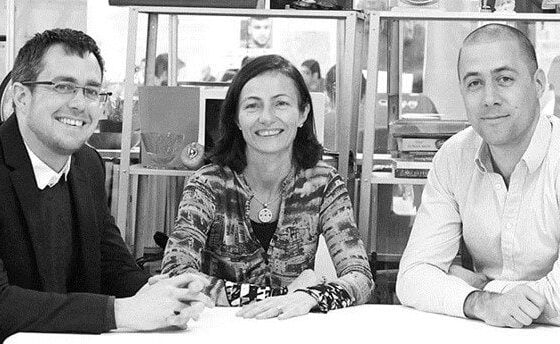 #bluegreenmarbles Vote for Karl Harder, Louise Wilson & Bruce Davies, Abundance Generation #sustainpersonoftheyear15
For enabling everyone's investment in clean energy through innovative products, but also for the launch of the innovative peer-to-peer pension.
Read more about the 2015 Sustainability Personality of the Year and Blue & Green Marbles here.
Bruce Davis
Bruce is an anthropologist with a creative drive that helped create the world's first peer to peer lender, www.zopa.com in 2004, as well as products and innovations for most of the UK leading banks and building societies. Bruce is a founding director of the UK Crowdfunding Association, a Trustee of the Finance Innovation Lab and Visiting Research Fellow at the Bauman Institute, Leeds University. He also invented Monkey Shoulder whisky, which has grown to become a global brand. Bruce heads up Abundance's brand and marketing team.
Louise Wilson
Lou left a senior position at UBS Investment Bank in July 2008, where she was in charge of multimillion pound share offers and fund raising for a range of global companies. Voted among the 100 most influential women in the City in Financial News, she was all too aware that conventional financial markets are loaded against the smaller, private investor. She is now using her skills to make sure our Debentures are working in the interests of our customers. Louise is responsible for managing our projects team.
Karl Harder
Karl started out working as a parliamentary researcher on renewable energy. With a desire to do more than simply write about the things he cared about, he set up his first green business, which also championed the Living Wage for its employees and was funded by the late Dame Anita Roddick. After 5 years and with his interest in energy renewed, he left to study for an MBA at Imperial College and to pursue the idea that has eventually became Abundance. Karl is responsible for managing Abundance's operations and technology teams.
Vote here.