Community Energy Stars Recognised at Awards

Inspiring examples of renewable energy take top honours. Last night (5 September), the community energy industry gathered at a vibrant ceremony in Oxford to showcase and celebrate the communities, projects and individuals that are at the forefront of the community energy revolution.
About 55 entries were short-listed from all the nominations to the second Community Energy Awards, organised by Community Energy England and kindly sponsored by Northern Powergrid. But last night was all about the finalists, as eight category winners were announced by awards' host Paul Monaghan.
The quality of entries made life tough for an excellent panel of judges including Peter Capener, Chris Church, Ed Davey, Ramsey Dunning, Jonathan Hazeldine, Jenny Saunders, Will Walker, Becky Willis and Philip Wolfe.
The eight category winners, which represent the very best examples of community energy in England and Wales were:
 ·         Community Energy Saving Award: Wey Valley Solar Schools Energy Co-operative
·         Community Energy Funding Award: Ethex
·         Local Authority Partner Award: Cornwall Council
·         Community Energy Innovation Award: Co-operatives UK's Peer Mentoring Programme
·         Community Energy Collaboration Award: Saddleworth Community Hydro
·         Community Heat Project Award: Camelford Leisure Centre
·         Community Power Project Award: Chase Community Solar
·         Two Community Energy Champions were chosen: Adam Twine and Jon Hallé
 "Community Energy England is pleased to be hosting these awards for the first time this year", said Phillip Wolfe chairman of CEE, which organises the awards. "We have been delighted by the abundance of good entries. All finalists are exemplars in their field and leading the UK's community energy drive".
 The community energy sector has gained real traction in the past 24 months and guests were delighted to hear from the previous Secretary of State for Energy and Climate Change, Ed Davey – one of the judges, who gave us his thoughts on the development of community energy in the UK since he launched the Community Energy Strategy last year.
 "The community energy sector has shown great resilience, despite recent policy uncertainties", he said. "It is the excellent initiatives, like those we are celebrating tonight, that encouraged me to prioritise community energy as a socially responsible contribution to the UK's energy mix"
The winners were chosen from a high-quality shortlist of entrants from across the country by an independent panel of judges (see above) who have expert knowledge in sustainable energy.
OUTCOME OF THE 8 AWARD CATEGORIES:
Community Energy Saving Award
Winner
Wey Valley Solar Schools Energy Co-operative
Relighting an entire school with LED lighting thereby reducing carbon emissions from lighting by two thirds and improving lighting quality, paid for out of electricity savings and complying with the complex rules relating to school financing, whilst making sufficient return for the community co-op.
Commended
Carbon Co-op
Carbon Co-op's uniquely ambitious Community Green Deal project has delivered 2050 standards whole house retrofit, at scale and an affordable cost using a householder led, co-operative model. It has demonstrated that a Community Energy intermediary can leverage high levels of trust where Green Deal and the private sector has failed.
 Community Energy Funding Award
Winner
Ethex
Ethex connects the growing community of individuals who want to make money do good with community energy. Ethex has helped raise over £16m (in total) in less than two years, helping over 16 community energy schemes get off the ground and deliver renewable energy, CO2 savings and real community benefit.
Commended
The Low Carbon Hub
The Low Carbon Hub has a long-term vision for the development of a new energy system in Oxfordshire. The funds supporting the development of this vision will come from community benefit surpluses generated by £15m community-owned renewable energy projects supported by a £2.3m revolving construction facility from Oxford City Council.
 Local Authority Partner Award
Winner
Cornwall Council
Cornwall Council is shifting the focus of our energy system from one which drains our economy to one which powers its future. At the heart of this shift is the community. Having invested £5m in community energy and developed 8MW of Council-owned renewables, we are pioneering a local energy future.
Commended
Plymouth Energy Community
Plymouth Energy Community (PEC) has grown from a council initiative into a large community-led operation, offering a range of services to help residents change how they buy, use and generate energy. PEC shows that with local government support, community energy groups can effectively tackle climate change and fuel poverty locally.
 Community Energy Innovation Award
Winner
Co-operatives UK
Energy Peer Mentoring is a pilot programme which set the national benchmark in delivering peer-led world class support and training. The peer mentoring scheme supported 33 community renewable energy projects and recruited 20 leading pioneers with diverse skillsets across the community energy field to deliver quality advice and support.
Commended
Repowering London
Repowering was the first organisation in the UK to deliver innovative community energy projects on inner-city social housing estates. Working closely with both local authorities and communities within London, we deliver community energy initiatives that have meaningful impacts for deprived communities.
Commended
Energy Local
CESCOs will transform the electricity market, enabling communities to:
• pool their local generation and match their consumption to this, increasing its value
• buy power cheaply when wholesale prices are low.
This saves money, retains and shares more income locally and encourages community cohesion and the installation of more renewable generation.
 Community Energy Collaboration Award
Winner
Saddleworth Community Hydro
Inspired by the film, "An Inconvenient Truth", this community owned station generates 50 KW of sustainable energy using the compensation water from a United Utilities' reservoir in the Peak District National Park. With 160 shareholders, this first scheme for England will plough profits back into local environmental and educational projects.
Commended
Ynni Anafon Energy Cyf
The small North Wales community of Abergwyngregyn has shown that the way forward for Community Energy is to ensure engagement and collaboration with all stakeholders from the start. It has successfully overcome numerous environmental, legal and contractual hurdles to make their project a reality.
Commended
WREN (Wadebridge Renewable Energy network)
In a first of its kind collaboration, South West Water (SWW) and Wadebridge Renewable Energy Network (WREN) installed solar renewables at a treatment works. WREN established Wadebridge Energy Company (WEC) to enable local people to invest in such local generation projects – this SWW array forms WEC's first solar portfolio.
 Community Heat Project Award
Winner
Camelford Leisure Centre
Camelford Leisure Centre is a community-owned sports centre in rural North Cornwall. When Cornwall Council withdrew funding in 2012 after operating at a 40% deficit, local people produced a business plan to take over, making changes around energy-saving, operational efficiencies and improving community engagement. The centre is now financially viable.
Commended
MORE Renewables
MORE Renewables has provided a small pellet biomass boiler for a charitable holiday centre, under an innovative shared-ownership agreement that allows the benefits to be shared between the two co-operatives. The boiler replaced a coal-burning system and has reduced carbon emissions and the running costs of the holiday centre.
Community Power Project Award
Winner
Chase Community Solar
10 volunteers working with the local authority and multiple external stakeholders have in two years created, financed and managed a pioneer highly complex project installing PV on the roofs of vulnerable fuel poor council tenants saving them over £1Million on the energy bills, money that will now stay in
Cannock further supporting their families and the broader community, in turn reduce the community's carbon footprint while providing investors with a good return.
Commended
Banister House Solar
Banister House Solar is a project that shows we can make a change at a local level, not only for the environment but for the good of our community – on our council estate in Hackney and beyond. First we achieved community, now we achieve power.
Commended
Community Power Cornwall
CPC encourages communities to take an active role in meeting their energy needs through renewables, while retaining financial, social and environmental benefits within Cornwall. Projects are designed to reduce emissions, fund community facilities, embed financial benefits in the locality and create a ripple effect of energy saving and behavioural change.
 Community Energy Champions
Jon Hallé
Promoting and enabling community energy has been a primary focus of Jon Hallé's life for the last seven years. He's helped raise nearly £8 million for community energy schemes. His innovation and practical behind the scenes support has meant many, many projects have stepped off the page and become reality.
Adam Twine
Adam's approach is unique. He has enthused people from all backgrounds to create a genuinely innovative oasis of democracy, sustainability and energy independence. The first major community built wind-farm, first major community education programme with 10,000 visitors, and first major solar development and buy back.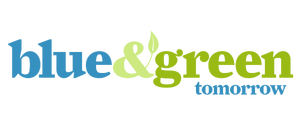 7 New Technologies That Could Radically Change Our Energy Consumption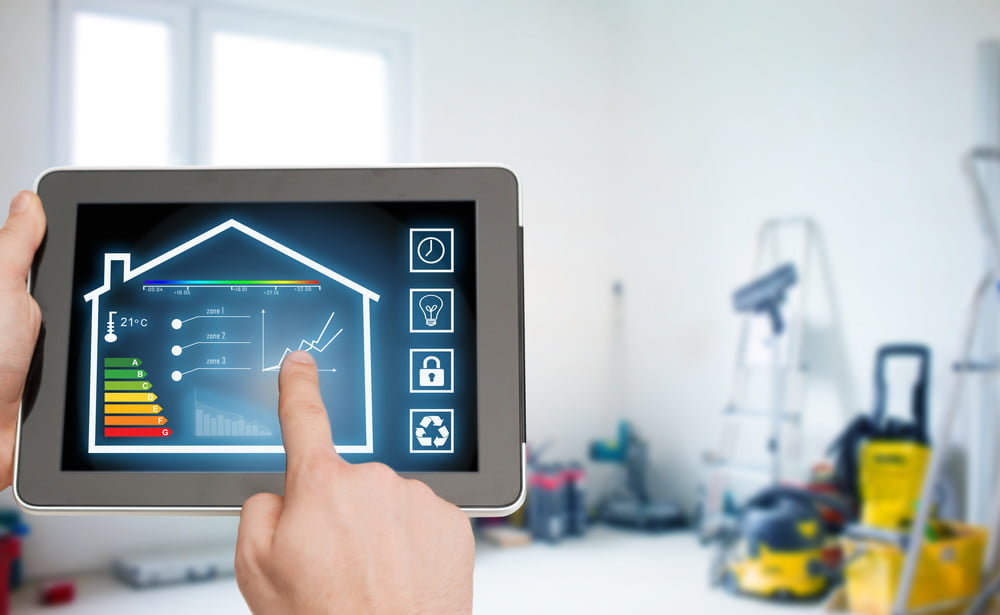 Most of our focus on technological development to lessen our environmental impact has been focused on cleaner, more efficient methods of generating electricity. The cost of solar energy production, for example, is slated to fall more than 75 percent between 2010 and 2020.
This is a massive step forward, and it's good that engineers and researchers are working for even more advancements in this area. But what about technologies that reduce the amount of energy we demand in the first place?
Though it doesn't get as much attention in the press, we're making tremendous progress in this area, too.
New Technologies to Watch
These are some of the top emerging technologies that have the power to reduce our energy demands:
Self-driving cars. Self-driving cars are still in development, but they're already being hailed as potential ways to eliminate a number of problems on the road, including the epidemic of distracted driving ironically driven by other new technologies. However, even autonomous vehicle proponents often miss the tremendous energy savings that self-driving cars could have on the world. With a fleet of autonomous vehicles at our beck and call, consumers will spend less time driving themselves and more time carpooling, dramatically reducing overall fuel consumption once it's fully adopted.
Magnetocaloric tech. The magnetocaloric effect isn't exactly new—it was actually discovered in 1881—but it's only recently being studied and applied to commercial appliances. Essentially, this technology relies on changing magnetic fields to produce a cooling effect, which could be used in refrigerators and air conditioners to significantly reduce the amount of electricity required.
New types of insulation. Insulation is the best asset we have to keep our homes thermoregulated; they keep cold or warm air in (depending on the season) and keep warm or cold air out (again, depending on the season). New insulation technology has the power to improve this efficiency many times over, decreasing our need for heating and cooling entirely. For example, some new automated sealing technologies can seal gaps between 0.5 inches wide and the width of a human hair.
Better lights. Fluorescent bulbs were a dramatic improvement over incandescent bulbs, and LEDs were a dramatic improvement over fluorescent bulbs—but the improvements may not end there. Scientists are currently researching even better types of light bulbs, and more efficient applications of LEDs while they're at it.
Better heat pumps. Heat pumps are built to transfer heat from one location to another, and can be used to efficiently manage temperatures—keeping homes warm while requiring less energy expenditure. For example, some heat pumps are built for residential heating and cooling, while others are being used to make more efficient appliances, like dryers.
The internet of things. The internet of things and "smart" devices is another development that can significantly reduce our energy demands. For example, "smart" windows may be able to respond dynamically to changing light conditions to heat or cool the house more efficiently, and "smart" refrigerators may be able to respond dynamically to new conditions. There are several reasons for this improvement. First, smart devices automate things, so it's easier to control your energy consumption. Second, they track your consumption patterns, so it's easier to conceptualize your impact. Third, they're often designed with efficiency in mind from the beginning, reducing energy demands, even without the high-tech interfaces.
Machine learning. Machine learning and artificial intelligence (AI) technologies have the power to improve almost every other item on this list. By studying consumer patterns and recommending new strategies, or automatically controlling certain features, machine learning algorithms have the power to fundamentally change how we use energy in our homes and businesses.
Making the Investment
All technologies need time, money, and consumer acceptance to be developed. Fortunately, a growing number of consumers are becoming enthusiastic about finding new ways to reduce their energy consumption and overall environmental impact. As long as we keep making the investment, our tools to create cleaner energy and demand less energy in the first place should have a massive positive effect on our environment—and even our daily lives.
Responsible Energy Investments Could Solve Retirement Funding Crisis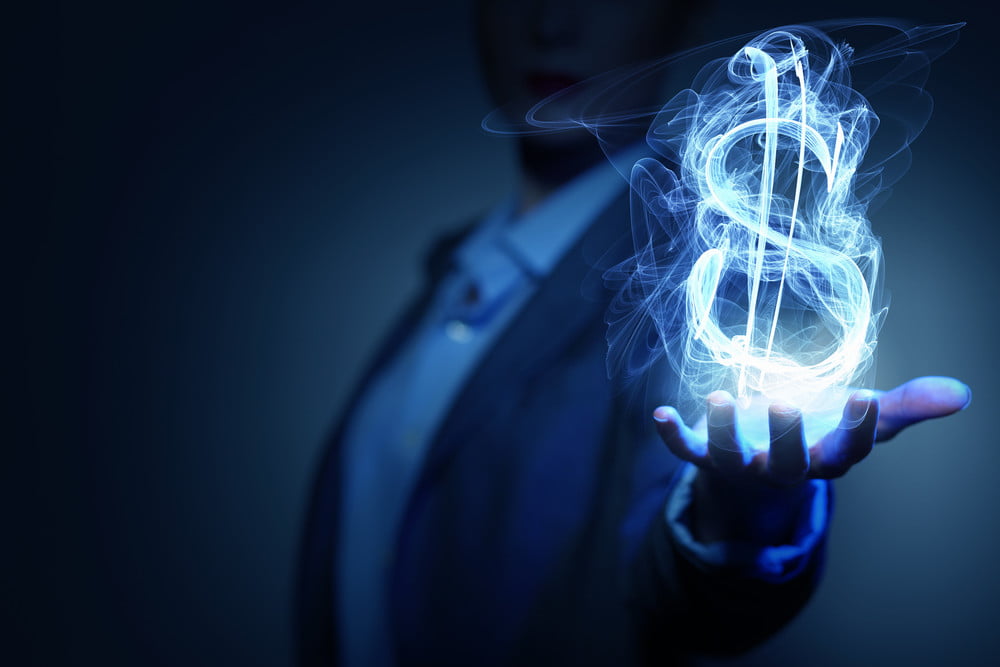 Retiring baby-boomers are facing a retirement cliff, at the same time as mother nature unleashes her fury with devastating storms tied to the impact of global warming. There could be a unique solution to the challenges associated with climate change – investments in clean energy from retirement funds.
Financial savings play a very important role in everyone's life and one must start planning for it as soon as possible. It's shocking how quickly seniors can burn through their nest egg – leaving many wondering, "How long your retirement savings will last?"
Let's take a closer look at how seniors can take baby steps on the path to retiring with dignity, while helping to clean up our environment.
Tip #1: Focus & Determination
Like in other work, it is very important to focus and be determined. If retirement is around the corner, then make sure to start putting some money away for retirement. No one can ever achieve anything without dedication and focus – whether it's saving the planet, or saving for retirement.
Tip #2: Minimize Spending
One of the most important things that you need to do is to minimize your expenditures. Reducing consumption is good for the planet too!
Tip #3: Visualize Your Goal
You can achieve more if you have a clearly defined goal in life. This about how your money can be used to better the planet – imagine cleaner air, water and a healthier environment to leave to your grandchildren.
Investing in Clean Energy
One of the hottest and most popular industries for investment today is the energy market – the trading of energy commodities. Clean energy commodities are traded alongside dirty energy supplies. You might be surprised to learn that clean energy is becoming much more competitive.
With green biz becoming more popular, it is quickly becoming a powerful tool for diversified retirement investing.
The Future of Green Biz
As far as the future is concerned, energy businesses are going to continue getting bigger and better. There are many leading energy companies in the market that already have very high stock prices, yet people are continuing to investing in them.
Green initiatives are impacting every industry. Go Green campaigns are a PR staple of every modern brand. For the energy-sector in the US, solar energy investments are considered to be the most accessible form of clean energy investment. Though investing in any energy business comes with some risks, the demand for energy isn't going anywhere.
In conclusion, if you want to start saving for your retirement, then clean energy stocks and commodity trading are some of the best options for wallets and the planet. Investing in clean energy products, like solar power, is a more long-term investment. It's quite stable and comes with a significant profit margin. And it's amazing for the planet!