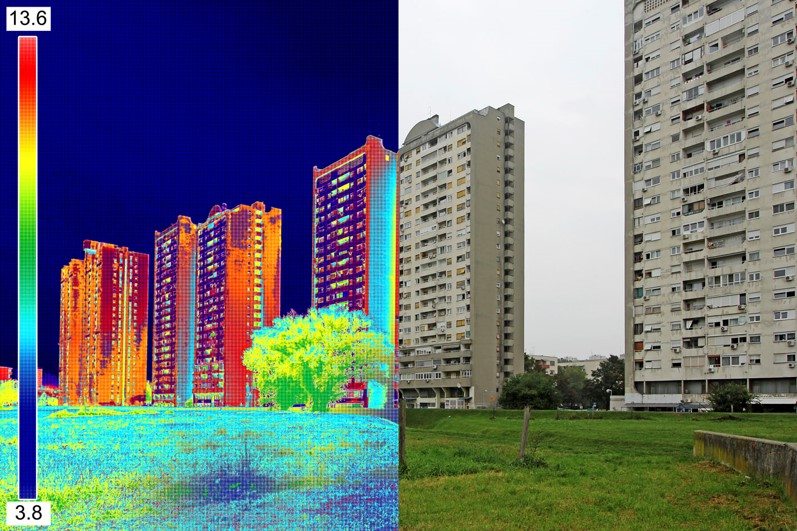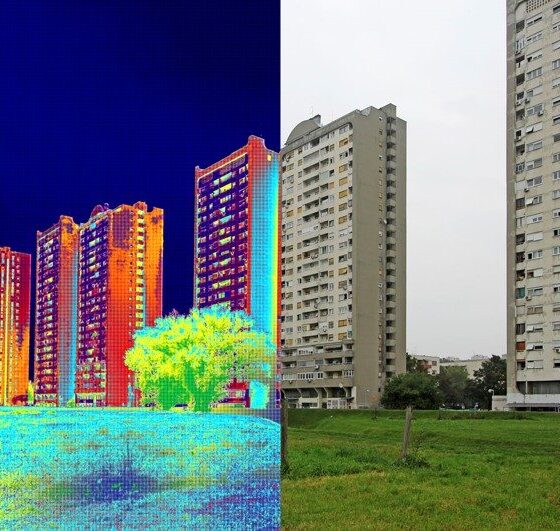 €6.4m project to revolutionise green building technology and help meet European energy targets
A €6.4 million (£4.5m) project to revolutionise the way Europe delivers green buildings was launched in London today.  20 UK and European partners will create new smart tools and cloud computing platforms to transform the energy efficiency and construction industries.
Funded by the European Commission's Horizon 2020 programme – an €80 billion research and innovation fund – the 'Built to Specifications' (Built2Spec) project will use new technology to radically improve the design, installation and testing of building standards and retrofit.  Together, the measures will help the European built environment hit 2050 carbon targets and reduce fuel poverty.
The built environment accounts for over 40 per cent of overall energy consumption in Europe and 36 per cent of CO2 emissions.  To successfully meet its overall carbon reduction targets, Europe is heavily reliant on reducing these levels through improved standards for new buildings and retrofitting existing buildings.
However, industry leaders have raised concerns about a "performance gap" between the official energy rating of buildings and the amount of energy they use in practice.  Current construction techniques and assessment methods mean that there are major defects and inefficiencies in this process and it is difficult to assess whether new build or retrofitted properties are actually performing as they should.
The Built2Spec project will use the latest developments in mobile and cloud technology, including smartphones and hand-held scanners, to make it vastly easier, quicker and cheaper to ensure Europe's buildings are performing well and deliver carbon savings.  The four-year project is being delivered by a consortium of 20 organisations including universities, researchers, technology developers and contractors.
The four UK partners – BSRIA, VRM Technology, Lakehouse and the University of Nottingham – today launched their work at a conference hosted by the London Borough of Camden.  They will share an allocation of €1.24 million from the overall project budget.  The wider consortium includes industry leaders such as the Passivhaus Institut (Germany),Obrascón Huarte Lain (Spain), TNO (Netherlands), and the National University of Ireland Galway.  The project is being co-ordinated by French institutionNOBATEK.
Research and pilot projects will focus on how the industry can improve the way it inspects the energy efficiency, thermal performance, air-tightness, indoor air quality and acoustic performance of buildings.  Among a wide range of initiatives, the partners will develop new smartphone apps (iOS and Android) to perform 3D building scans; handheld thermal imaging devices; and 'air pulse' technology to test air-tightness with no need to seal and vacate a building.  New cloud-based platforms will be created to capture and share data from these tests, enabling seamless collaboration which can ultimately improve the design process and inform construction techniques.  The new systems will integrate fully with BIM technologies.
Built2Spec will focus on the domestic housing market and, in particular, on developing technology that can be scaled for use across large housing portfolios such as those held by housing associations and local authorities, who will participate in demonstration projects to trial the new technologies.
The new portable devices and cloud-based software will help housing providers and property owners identify the most suitable improvements for homes and where the biggest carbon savings can be made.  Innovative self-inspection techniques will help set a new standard in quality assurance and help improve standards for new build properties.  Together, this will help ensure the UK and Europe can hit its built environment carbon targets in a way that is cheaper, quicker and more sustainable.
BSRIA Ltd, a company providing specialist services in construction and building services, is involved in initiatives including developing building mapping and BIM integration with technologies such as air tightness and thermal imaging.
Ian Wallis, Research Manager at BSRIA Ltd, said: "We're delighted to launch such an innovative project in partnership with a diverse and talented range of experts from across Europe.  Bringing together research, technology and on-the-ground installation, we can totally re-think the process of energy efficiency from end to end and focus on dramatically improving the way our buildings perform.  The Built2Spec project is about bringing the latest technology into use in construction."
Lakehouse, the asset and energy support services provider, will help deliver demonstration projects in partnership with local authorities and housing associations. Simon Green, head of sustainability at Lakehouse, said: "This project has huge potential to revolutionise the way we deliver energy efficiency in Europe.
"At the moment, there's a risk of a big performance gap between the energy rating of a building and how it actually performs.  One of the problems is that previously new technology has been difficult to apply in the field – we're setting out to change that.  This project aims to accelerate R&D successes into the market and into people's homes in a way which will help meet national and European carbon targets far more effectively.
"With the roll-out of smart metering across the UK by 2020, there's a big opportunity to think much more holistically about how our buildings perform.  This can help us make real headway not only on energy efficiency but, crucially, also on fuel poverty."
VRM Technology is the software provider to the consortium and will lead on the development of software and cloud computing support to integrate the assessment, estimation, design, installation and quality assurance processes.  This follows the successful launch of VRM's construction works management app, 'Refurbify'.  The University of Nottingham is developing new 'air pulse' technology to test air-tightness and identify opportunities to stop energy wastage.
Eoin McGuigan, chief operating officer at VRM, said: "VRM is excited to be in the vanguard of technological advancement in energy efficiency with so many eminent partners.  Built2Spec takes the latest innovations in mobile and cloud technology from the research centres of Europe and puts them into the real world to aid in the fight to reduce fuel poverty and achieve carbon targets throughout the EU."
The University of Nottingham will lead on the integration of a new 'PULSE' air-tightness testing technique within the self-inspection platform.  The PULSE will help minimise the building performance gap by providing a quick and easy test which construction workers can undertake themselves directly.  PULSE enables quick checks (in less than one minute) from an autonomous, portable and robust unit, suitable for construction sites.
Dr Ed Cooper, Principle Investigator at the University of Nottingham, said: "The gap between design and performance of air-tightness in buildings can, at best, cause discomfort for occupants and, at worst, can create significant energy wastage and health problems. We're excited by the opportunity to work with industry leading partners from across Europe to integrate the PULSE into the Built2Spec platform and make air-tightness testing more accessible to the construction industry."
For further information, visit built2spec-project.eu.