Exclusive: 'Making and Saving Money with Solar' by Michael Boxwell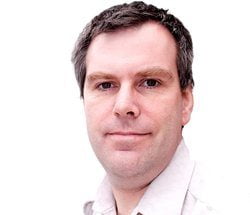 Greenstream Publishing has published the tenth edition of the best-selling title the Solar Electricity Handbook. Blue & Green Tomorrow has been given exclusive access to an article adapted from the handbook written by industry expert and author, Michael Boxwell.
Creating energy with solar is not only environmentally friendly, it can also be good for your bank account too. Whether you are considering solar as a way of offsetting your electricity bill in your home or business, or if you are considering a solar installation to avoid the high cost of connection to the electricity grid, solar can often save you money.
In addition, there are often subsidies, grants or other financial incentives available to make solar a more attractive purchase. In some cases, these incentives alone are sufficient to pay for your solar installation over a period of a few years.
Installing electricity to a new building
If you are looking to install an electricity connection to a new building, installing your own solar power station can often be cheaper than installing the power lines. This is particularly true if you live in a rural location where power lines may not run close to the building. Even simple connections to a roadside property can easily cost several thousand, and if your property is suitable for solar power, it can quite easily become more cost effective to go completely 'off grid' and create all of your own power from solar.
Of course, there are limitations to this approach. You have to produce all the energy that you use, and you will need a watchful eye on your electricity usage to make sure you do not run out. Yet this can be a practical option for many locations where a conventional electricity connection is otherwise unaffordable.
Subsidies, grants and other financial incentives
Solar has traditionally been a more expensive source of electricity production when compared with traditional power sources. Prices have fallen significantly over the past few years but it is still the case that for many installations, solar does cost more than other power options.
Various countries offer financial incentives for people to invest in solar, either through grant schemes that help pay some of the cost for installing solar, or more commonly, through a feed in tariff, renewable energy certificates, export tariffs, net metering or a combination of all four.
As solar prices continue to fall, these subsidies are being reduced. Some countries have already reduced their schemes to nominal levels and it is widely expected that virtually all subsidies will be withdrawn by the end of the decade. However, the recent COP21 World Climate Summit held in Paris during December 2015 brought environmentally friendly power generation sharply back into focus. Many governments are now reviewing their incentives for encouraging the uptake of solar and this is likely to prolong or extend some of the schemes for longer than previously anticipated.
Grant Schemes, Low Interest Loans and Tax Rebates
Grant schemes, low interest loans and tax rebates are paid for directly out of government funds. Consequently, they can be unpopular with some politicians and the wider electorate, who often resent tax-payers money being used as a green energy subsidy.
Grants for installing solar are now becoming much rarer, although a few schemes are still available around the world for specific applications. In the United Kingdom, for example, there is a Rural Development Programme that has a fund to help farmers, land owners and community co-operatives. This fund consists of a grant of up to £20,000 to test the viability of a renewable energy system, followed by a low-interest, unsecured loan to fund up to 50% of the installation costs for a wind, solar or hydro-power project.
In several States of the United States, including California, there are tax rebates for solar energy, whether these are installed for residential, commercial or agricultural purposes. There are also rebates for solar installations for low-income families and for multi-family affordable housing projects. The exact detail of these schemes does vary between counties and states.
These are just two examples of the schemes that are available. There are other examples and if you are considering installing a solar energy system, it is worth investigating whether there are any grant schemes or tax rebates that may help you fund part of the cost.
Feed In Tariffs
A feed in tariff encourages home owners, business owners, communities and private investors to generate their own renewable energy and receive financial compensation for this energy. The feed in tariff has been one of the principle reasons why residential solar has become so immensely popular in many parts of the United States and Europe over the past six years.
Feed in tariffs typically work by providing a payment for every kilowatt-hour of electricity generated by a solar energy system. The payment is made whether the electricity is used by the owner of the system, or if it is exported. The tariff is typically guaranteed for around twenty years and most schemes incorporate index-linked price increases to ensure the value of the income from the tariff matches inflation.
Feed in tariffs are usually administered and paid for by the energy companies rather than by government. In the United Kingdom, for example, all consumers pay a green energy levy on their energy bills. This levy is then used to pay for various green initiatives, including paying the feed in tariff. Solar owners are paid the feed in tariff every three months, either receiving it as a discount from their energy bills or by having the money paid directly into a bank account.
Some feed in tariff schemes only relate to grid-tied systems, whereas other schemes offer feed in tariffs for both grid-tie and stand-alone systems.
Export Tariffs
An export tariff provides a set rate for selling electricity back to the energy companies. In some schemes the export tariff is set at an inflated rate in order to help solar owners recoup their investment more quickly. In other schemes, the export tariff is set at the commercial rate for electricity production.
Some countries set the export tariff at a fixed level over a ten, fifteen or twenty year period, incorporating index-linked price increases. Other countries allow the export tariff to rise or fall in line with the wholesale electricity prices.
Net Metering
Net metering schemes monitor the amount of energy used by the site and the amount of energy produced by the solar energy system. The energy company buys the electricity produced by the solar energy system at the same rate as they sell electricity back to the site owner.
Renewable Energy Certificates
Renewable Energy Certificates are a way of encouraging existing energy companies to invest in renewable energy themselves, or to source renewable energy from other suppliers. In most countries, they are only available for larger renewable energy installations, starting at 10kW in the United States and 50kW in the United Kingdom. They are not applicable for home installations except in Australia.
In this scheme, renewable energy providers are issued Renewable Energy Certificates for each megawatt-hour of electricity produced from green sources (1MWh = 1,000kWh). Energy companies are set targets for the amount of renewable energy they provide as a percentage of overall energy production. Energy companies then have to prove they have produced sufficient renewable energy themselves, by providing copies of their Renewable Energy Certificates, or they must buy Renewable Energy Certificates from other providers in order to demonstrate that they have reached their targets. Failure to provide sufficient certificates results in a substantial fine.
Renewable Energy Certificates trade on the open market. Values can fluctuate, but typically double the income from simply selling the electricity at the current wholesale rate.
Renewable Energy Certificates are known by different names in different countries. In the United Kingdom, they are known as Renewable Obligation Certificates (ROCs), in the United States they are referred to as Renewable Energy Credits (RECs) or Solar Renewable Energy Credits (SRECs), whilst in Australia they are referred to as Solar Credits or STCs.
In Conclusion
Installing solar energy is not just good for the environment. In many cases it can make sound financial sense.
Energy prices are increasing far faster than the general rate of inflation.
Many countries have financial incentives to help fund solar installations, either helping with up-front capital costs, or more often by providing an ongoing income to help cover the costs of installation over the lifetime of the system.
Financial Incentives in different countries (sidebar)
Financial incentives for installing solar are constantly under review, reflecting both the reducing cost of solar and the popularity of solar installations. As well as country or region-wide incentives, there are often specific incentives for different industries, particularly in the agriculture, new build and social housing sectors. It is always worth spending some time searching online to find out what incentives may be available to you.
These websites provide up-to-date details for financial incentives for different countries: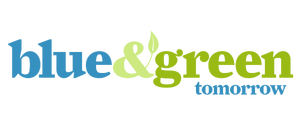 7 New Technologies That Could Radically Change Our Energy Consumption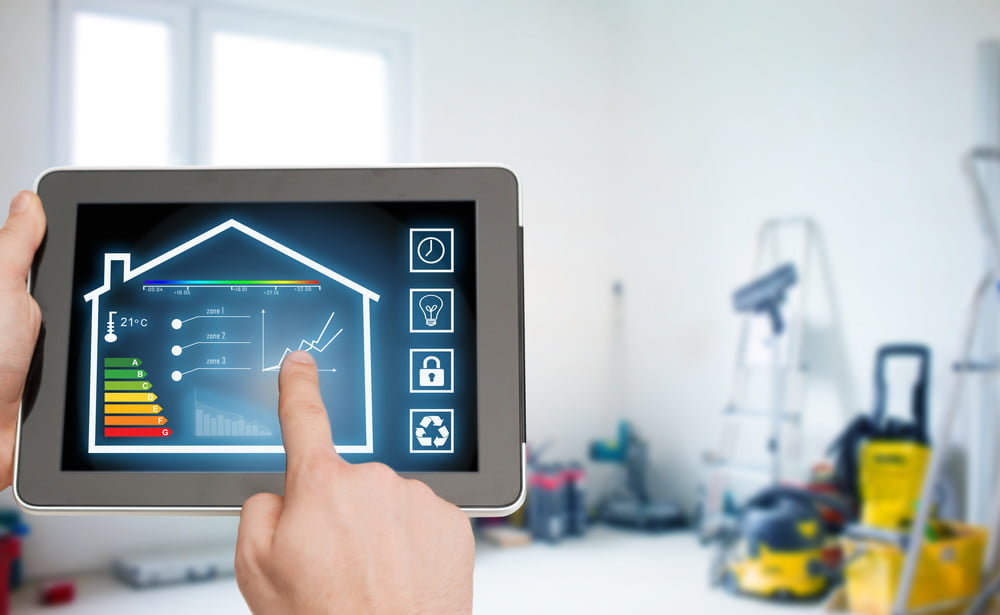 Most of our focus on technological development to lessen our environmental impact has been focused on cleaner, more efficient methods of generating electricity. The cost of solar energy production, for example, is slated to fall more than 75 percent between 2010 and 2020.
This is a massive step forward, and it's good that engineers and researchers are working for even more advancements in this area. But what about technologies that reduce the amount of energy we demand in the first place?
Though it doesn't get as much attention in the press, we're making tremendous progress in this area, too.
New Technologies to Watch
These are some of the top emerging technologies that have the power to reduce our energy demands:
Self-driving cars. Self-driving cars are still in development, but they're already being hailed as potential ways to eliminate a number of problems on the road, including the epidemic of distracted driving ironically driven by other new technologies. However, even autonomous vehicle proponents often miss the tremendous energy savings that self-driving cars could have on the world. With a fleet of autonomous vehicles at our beck and call, consumers will spend less time driving themselves and more time carpooling, dramatically reducing overall fuel consumption once it's fully adopted.
Magnetocaloric tech. The magnetocaloric effect isn't exactly new—it was actually discovered in 1881—but it's only recently being studied and applied to commercial appliances. Essentially, this technology relies on changing magnetic fields to produce a cooling effect, which could be used in refrigerators and air conditioners to significantly reduce the amount of electricity required.
New types of insulation. Insulation is the best asset we have to keep our homes thermoregulated; they keep cold or warm air in (depending on the season) and keep warm or cold air out (again, depending on the season). New insulation technology has the power to improve this efficiency many times over, decreasing our need for heating and cooling entirely. For example, some new automated sealing technologies can seal gaps between 0.5 inches wide and the width of a human hair.
Better lights. Fluorescent bulbs were a dramatic improvement over incandescent bulbs, and LEDs were a dramatic improvement over fluorescent bulbs—but the improvements may not end there. Scientists are currently researching even better types of light bulbs, and more efficient applications of LEDs while they're at it.
Better heat pumps. Heat pumps are built to transfer heat from one location to another, and can be used to efficiently manage temperatures—keeping homes warm while requiring less energy expenditure. For example, some heat pumps are built for residential heating and cooling, while others are being used to make more efficient appliances, like dryers.
The internet of things. The internet of things and "smart" devices is another development that can significantly reduce our energy demands. For example, "smart" windows may be able to respond dynamically to changing light conditions to heat or cool the house more efficiently, and "smart" refrigerators may be able to respond dynamically to new conditions. There are several reasons for this improvement. First, smart devices automate things, so it's easier to control your energy consumption. Second, they track your consumption patterns, so it's easier to conceptualize your impact. Third, they're often designed with efficiency in mind from the beginning, reducing energy demands, even without the high-tech interfaces.
Machine learning. Machine learning and artificial intelligence (AI) technologies have the power to improve almost every other item on this list. By studying consumer patterns and recommending new strategies, or automatically controlling certain features, machine learning algorithms have the power to fundamentally change how we use energy in our homes and businesses.
Making the Investment
All technologies need time, money, and consumer acceptance to be developed. Fortunately, a growing number of consumers are becoming enthusiastic about finding new ways to reduce their energy consumption and overall environmental impact. As long as we keep making the investment, our tools to create cleaner energy and demand less energy in the first place should have a massive positive effect on our environment—and even our daily lives.
Responsible Energy Investments Could Solve Retirement Funding Crisis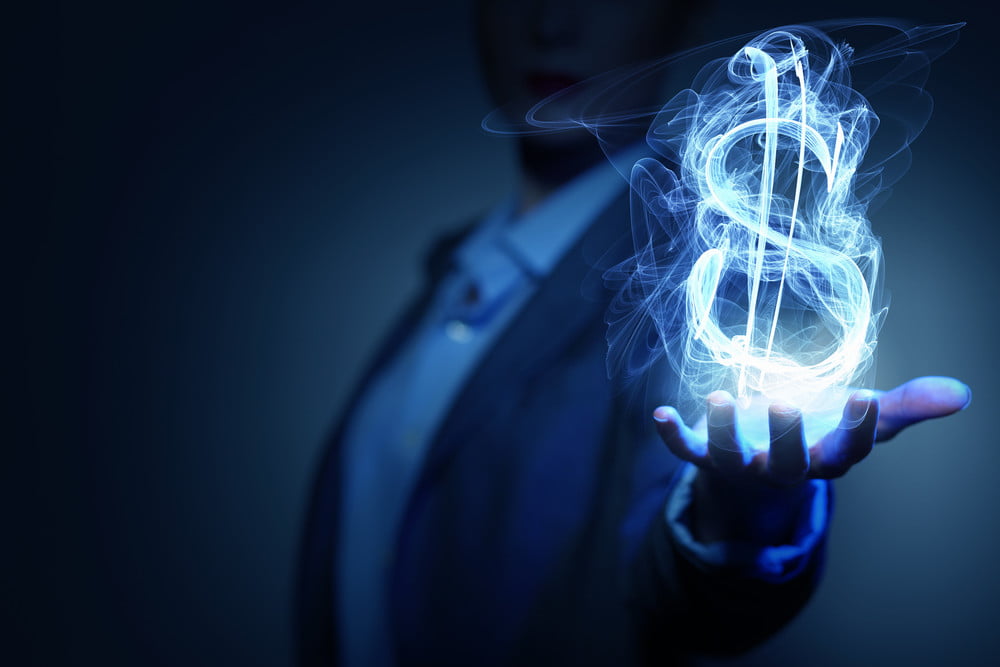 Retiring baby-boomers are facing a retirement cliff, at the same time as mother nature unleashes her fury with devastating storms tied to the impact of global warming. There could be a unique solution to the challenges associated with climate change – investments in clean energy from retirement funds.
Financial savings play a very important role in everyone's life and one must start planning for it as soon as possible. It's shocking how quickly seniors can burn through their nest egg – leaving many wondering, "How long your retirement savings will last?"
Let's take a closer look at how seniors can take baby steps on the path to retiring with dignity, while helping to clean up our environment.
Tip #1: Focus & Determination
Like in other work, it is very important to focus and be determined. If retirement is around the corner, then make sure to start putting some money away for retirement. No one can ever achieve anything without dedication and focus – whether it's saving the planet, or saving for retirement.
Tip #2: Minimize Spending
One of the most important things that you need to do is to minimize your expenditures. Reducing consumption is good for the planet too!
Tip #3: Visualize Your Goal
You can achieve more if you have a clearly defined goal in life. This about how your money can be used to better the planet – imagine cleaner air, water and a healthier environment to leave to your grandchildren.
Investing in Clean Energy
One of the hottest and most popular industries for investment today is the energy market – the trading of energy commodities. Clean energy commodities are traded alongside dirty energy supplies. You might be surprised to learn that clean energy is becoming much more competitive.
With green biz becoming more popular, it is quickly becoming a powerful tool for diversified retirement investing.
The Future of Green Biz
As far as the future is concerned, energy businesses are going to continue getting bigger and better. There are many leading energy companies in the market that already have very high stock prices, yet people are continuing to investing in them.
Green initiatives are impacting every industry. Go Green campaigns are a PR staple of every modern brand. For the energy-sector in the US, solar energy investments are considered to be the most accessible form of clean energy investment. Though investing in any energy business comes with some risks, the demand for energy isn't going anywhere.
In conclusion, if you want to start saving for your retirement, then clean energy stocks and commodity trading are some of the best options for wallets and the planet. Investing in clean energy products, like solar power, is a more long-term investment. It's quite stable and comes with a significant profit margin. And it's amazing for the planet!