Fortune 500 listed companies pledge to use 100% renewable electricity
Goldman Sachs, Johnson & Johnson, NIKE, Inc., Procter & Gamble, Salesforce, Starbucks, Steelcase, Voya Financial, and Walmart have today joined RE100, pledging to source 100% of their electricity from renewable energy to reduce CO2 emissions and seize the business benefits.
RE100 is an ambitious global campaign led by The Climate Group in partnership with CDP, to engage, support and showcase influential businesses committed to 100% renewable electricity.
The companies have chosen this year's Climate Week NYC to unveil their leadership move before senior figures from global business and governments. With December's COP21 UN climate talks fast approaching, this key milestone event sends a timely reminder to negotiators that leading businesses want strong climate action from governments, while increasing demand for renewables themselves.
America's business drive to a low carbon economy has been picking up speed recently. Goldman Sachs and Walmart were two of 13 companies in July to commit to reducing their emissions as part of the American Business Act on Climate pledge – and the White House is expected to announce new names next month.
Momentum behind RE100 has also grown globally in the last year. When RE100 was launched one year ago at Climate Week NYC 2014, there were 12 original corporate partners – IKEA Group, Swiss Re, BT Group, Formula E, H&M, KPN, Nestlé, Philips, RELX Group, J. Safra Sarasin and YOOX Group – as well as Mars, Incorporated, the first US business on board.
Now 36 major businesses from around the world have joined the campaign, with green desert economy developer Elion Resources Group becoming the first Chinese company in March 2015, followed in May by the first Indian company Information Technology leader Infosys.
Last week saw the addition of Swiss financial services provider UBS, and earlier this week the first science-based participant, Dutch Life Sciences and Materials sciences company Royal DSM."
Speaking of their businesses' motivations to become 100% powered by renewable energy,
Alex Gorsky, CEO of Johnson & Johnson, said: "As the world's largest and most broadly-based health care company, our mission is to help people live longer, healthier and happier lives. We understand the intrinsic link between a healthy environment and human health. Each day, we work to continuously improve our energy efficiency, lower our environmental footprint, and partner on innovative approaches. We are proud to join RE100 and announce our aspiration to power all of our facilities with renewable energy."
Enrique Ostale, President and CEO of Walmart Latin America, said: "Walmart set out on its journey to be powered by 100 percent renewable beginning in 2005, and today's pledge with RE100 further affirms the importance of our aspirational goal. With much of Walmart's projected growth over the coming years set to take place in Central and Latin America, we are committed to increasing demand for renewable energy globally."
Jim Keane, President and CEO of Steelcase Inc, said: "For Steelcase, joining RE100 is a reflection of our ongoing commitment to renewable energy. Our current investment in renewables equaling 100 percent of our global electricity use is an important part of our energy strategy. At the same time, we are passionate about continually finding new ways to reduce energy usage in every part of our business. We look forward to sharing and learning with The Climate Group and other leading global organizations and are proud to join forces in promoting a clean energy future for all."
Rodney O. Martin Jr., CEO of Voya Financial, said: "At Voya, we help Americans plan, invest and protect their savings so that they can prepare to retire with greater success. As we do this, we are equally committed to protecting our planet's natural resources and doing our part to ensure a sustainable environmental future for everyone. Joining RE100 is a testament to Voya's established track record of purchasing renewable energy and minimizing our ecological footprint through responsible business practices. We believe that efforts like these are not only good for the environment, but that they also contribute to a positive culture that attracts employees, partners and customers – and supports a company's bottom line."
Kyung-Ah Park, Head of Environmental Markets at Goldman Sachs, said: "As a leading global financial institution, we have had a long standing commitment to finance and invest in clean energy around the world to help the transition to a low carbon economy. We are also committed to reducing our own carbon footprint, and will target the use of 100 percent renewable power to meet our global electricity needs by 2020. We're proud to be part of the RE100 initiative as a way to partner with leading companies in expanding the deployment of clean energy."
Len Sauers, Vice President of Global Sustainability at Procter & Gamble, said: "We have a long term vision to be powered by 100 percent renewable energy and have a goal of 30 per cent renewable energy by 2020. Efforts like RE100 are key to helping scale efforts and allow peer-to-peer networking with like-minded companies."
Eric Sprunk, Chief Operating Officer, NIKE, Inc. said: "Climate change is a global issue that requires global solutions. We believe that collaboration is important to accelerate and scale sustainable innovations that have potential to change the world, and Nike is proud to join the leading global brands in RE100 with our commitment to reach 100% renewable energy."
Mark Kenber, CEO of The Climate Group, said: "Research shows that the most ambitious companies have seen a 27 percent return on their low carbon investments – no wonder new names keep joining RE100. Lowering risk, protecting against price rises, saving millions and boosting brand is what shaping a low carbon economy is all about. Today these companies are signalling loud and clear to COP21 negotiators that forward-thinking businesses back renewables and want to see a strong climate deal in Paris."
Fokko Wientjes, Vice President Corporate Sustainability & Public-Private Partnerships at Royal DSM, which joined RE100 on Monday, said: "In addition to developing and selling solutions that help enable a low-carbon economy, we at DSM feel a responsibility to reduce our own carbon footprint. Saving energy and increasing our sourcing of renewable energy are the two key priorities to achieve this. The RE100 movement is giving a clear signal that the transition to renewable energy is real. The world's leading sustainable companies are getting prepared for this major change."
Caroline Anstey, Head of UBS and Society at the Swiss bank UBS, which joined RE100 and publicly committed to 100 percent renewable power last week added: "With our commitment to renewable energy our goal is to take a leadership role and help create demand for renewable energy across the globe. Reducing our own footprint is a key commitment within our climate change strategy, which also focuses on investments, financing, research and risk management."
RE100?
RE100 is a global initiative to engage, support and showcase influential companies committed to using 100% renewable power. RE100 shares the compelling business case for renewables, while working with others to address barriers to wide-scale adoption and to develop transparent reporting mechanisms for companies. By massively increasing private sector demand for renewable power, RE100 will accelerate the transformation of the global energy market, enabling the transition to a prosperous low-carbon future. RE100 is led by The Climate Group in partnership with CDP, and is supported by the We Mean Business coalition.
36 companies have joined RE100 since it was launched at Climate Week NYC in 2014. These are Alstria; Autodesk; BT Group; Commerzbank; DSM; Elion Resources Group; Formula E; Givaudan; Goldman Sachs; H&M; IKEA Group; Infosys; J. Safra Sarasin; Kingspan; KPN; Johnson & Johnson; Marks & Spencer; Mars, Incorporated; Nestlé; Nike, Inc.; Philips; Procter & Gamble; Proximus; RELX Group; Salesforce; SAP; SGS; Starbucks; Steelcase; Swiss Re; UBS; Unilever; Vaisala; Voya Financial; Walmart and YOOX Group.
Many of the companies joining RE100 today have set target years for becoming '100% renewable'. For example, Goldman Sachs has a goal to become 100% renewable by 2020; Johnson & Johnson by 2050; Nike by 2025; and Voya International by 2015. Steelcase became 100% powered by renewable electricity in 2014.
Many of the companies making RE100 commitments have also supported the Corporate Renewable Energy Buyers' Principles, an initiative of WWF and the World Resources Institute (WRI), which seeks to make it easier for companies to buy renewable energy.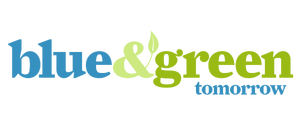 7 New Technologies That Could Radically Change Our Energy Consumption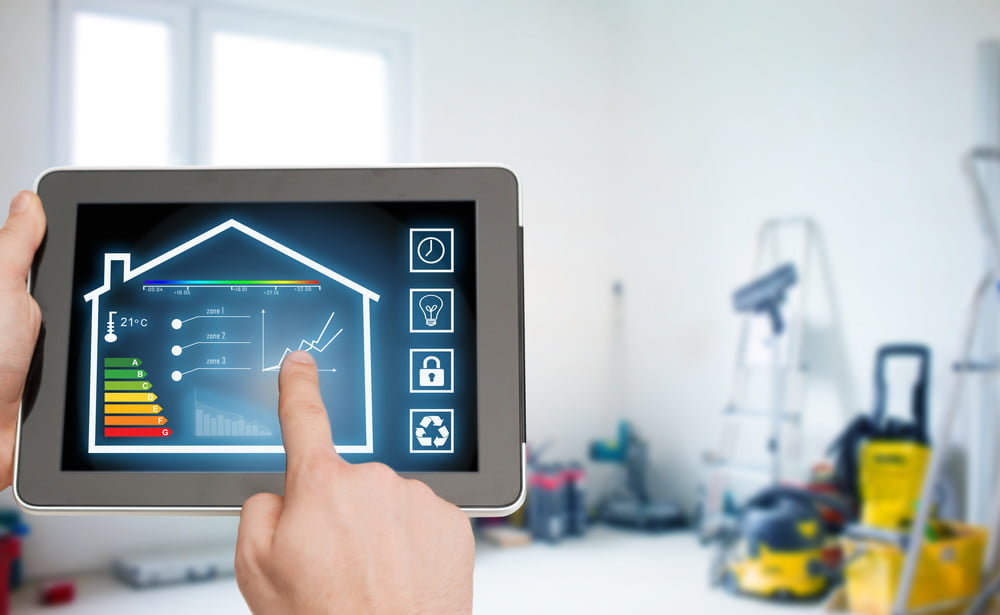 Most of our focus on technological development to lessen our environmental impact has been focused on cleaner, more efficient methods of generating electricity. The cost of solar energy production, for example, is slated to fall more than 75 percent between 2010 and 2020.
This is a massive step forward, and it's good that engineers and researchers are working for even more advancements in this area. But what about technologies that reduce the amount of energy we demand in the first place?
Though it doesn't get as much attention in the press, we're making tremendous progress in this area, too.
New Technologies to Watch
These are some of the top emerging technologies that have the power to reduce our energy demands:
Self-driving cars. Self-driving cars are still in development, but they're already being hailed as potential ways to eliminate a number of problems on the road, including the epidemic of distracted driving ironically driven by other new technologies. However, even autonomous vehicle proponents often miss the tremendous energy savings that self-driving cars could have on the world. With a fleet of autonomous vehicles at our beck and call, consumers will spend less time driving themselves and more time carpooling, dramatically reducing overall fuel consumption once it's fully adopted.
Magnetocaloric tech. The magnetocaloric effect isn't exactly new—it was actually discovered in 1881—but it's only recently being studied and applied to commercial appliances. Essentially, this technology relies on changing magnetic fields to produce a cooling effect, which could be used in refrigerators and air conditioners to significantly reduce the amount of electricity required.
New types of insulation. Insulation is the best asset we have to keep our homes thermoregulated; they keep cold or warm air in (depending on the season) and keep warm or cold air out (again, depending on the season). New insulation technology has the power to improve this efficiency many times over, decreasing our need for heating and cooling entirely. For example, some new automated sealing technologies can seal gaps between 0.5 inches wide and the width of a human hair.
Better lights. Fluorescent bulbs were a dramatic improvement over incandescent bulbs, and LEDs were a dramatic improvement over fluorescent bulbs—but the improvements may not end there. Scientists are currently researching even better types of light bulbs, and more efficient applications of LEDs while they're at it.
Better heat pumps. Heat pumps are built to transfer heat from one location to another, and can be used to efficiently manage temperatures—keeping homes warm while requiring less energy expenditure. For example, some heat pumps are built for residential heating and cooling, while others are being used to make more efficient appliances, like dryers.
The internet of things. The internet of things and "smart" devices is another development that can significantly reduce our energy demands. For example, "smart" windows may be able to respond dynamically to changing light conditions to heat or cool the house more efficiently, and "smart" refrigerators may be able to respond dynamically to new conditions. There are several reasons for this improvement. First, smart devices automate things, so it's easier to control your energy consumption. Second, they track your consumption patterns, so it's easier to conceptualize your impact. Third, they're often designed with efficiency in mind from the beginning, reducing energy demands, even without the high-tech interfaces.
Machine learning. Machine learning and artificial intelligence (AI) technologies have the power to improve almost every other item on this list. By studying consumer patterns and recommending new strategies, or automatically controlling certain features, machine learning algorithms have the power to fundamentally change how we use energy in our homes and businesses.
Making the Investment
All technologies need time, money, and consumer acceptance to be developed. Fortunately, a growing number of consumers are becoming enthusiastic about finding new ways to reduce their energy consumption and overall environmental impact. As long as we keep making the investment, our tools to create cleaner energy and demand less energy in the first place should have a massive positive effect on our environment—and even our daily lives.
Responsible Energy Investments Could Solve Retirement Funding Crisis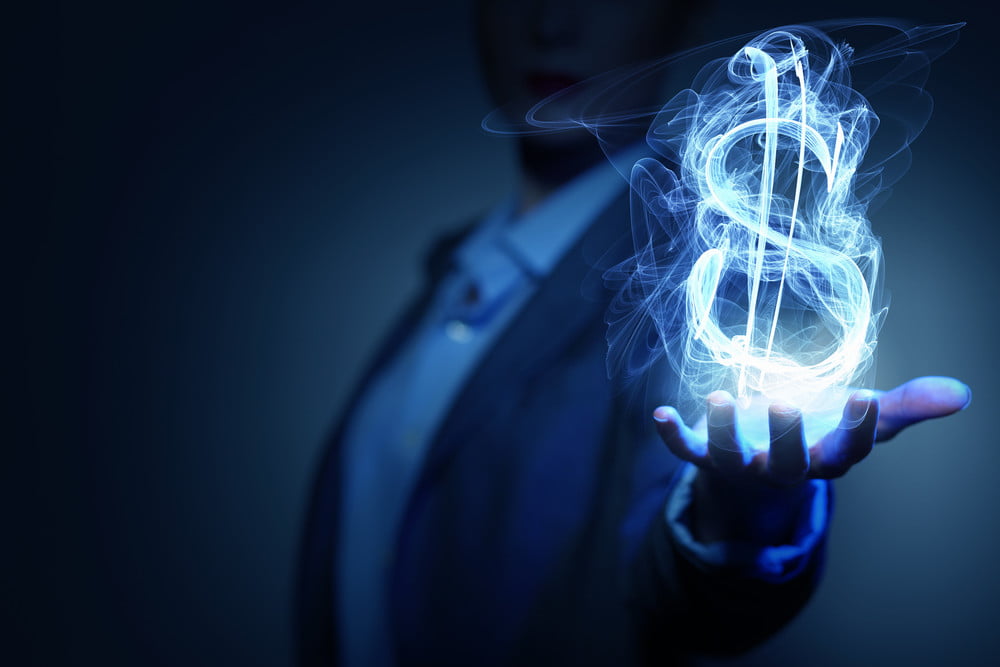 Retiring baby-boomers are facing a retirement cliff, at the same time as mother nature unleashes her fury with devastating storms tied to the impact of global warming. There could be a unique solution to the challenges associated with climate change – investments in clean energy from retirement funds.
Financial savings play a very important role in everyone's life and one must start planning for it as soon as possible. It's shocking how quickly seniors can burn through their nest egg – leaving many wondering, "How long your retirement savings will last?"
Let's take a closer look at how seniors can take baby steps on the path to retiring with dignity, while helping to clean up our environment.
Tip #1: Focus & Determination
Like in other work, it is very important to focus and be determined. If retirement is around the corner, then make sure to start putting some money away for retirement. No one can ever achieve anything without dedication and focus – whether it's saving the planet, or saving for retirement.
Tip #2: Minimize Spending
One of the most important things that you need to do is to minimize your expenditures. Reducing consumption is good for the planet too!
Tip #3: Visualize Your Goal
You can achieve more if you have a clearly defined goal in life. This about how your money can be used to better the planet – imagine cleaner air, water and a healthier environment to leave to your grandchildren.
Investing in Clean Energy
One of the hottest and most popular industries for investment today is the energy market – the trading of energy commodities. Clean energy commodities are traded alongside dirty energy supplies. You might be surprised to learn that clean energy is becoming much more competitive.
With green biz becoming more popular, it is quickly becoming a powerful tool for diversified retirement investing.
The Future of Green Biz
As far as the future is concerned, energy businesses are going to continue getting bigger and better. There are many leading energy companies in the market that already have very high stock prices, yet people are continuing to investing in them.
Green initiatives are impacting every industry. Go Green campaigns are a PR staple of every modern brand. For the energy-sector in the US, solar energy investments are considered to be the most accessible form of clean energy investment. Though investing in any energy business comes with some risks, the demand for energy isn't going anywhere.
In conclusion, if you want to start saving for your retirement, then clean energy stocks and commodity trading are some of the best options for wallets and the planet. Investing in clean energy products, like solar power, is a more long-term investment. It's quite stable and comes with a significant profit margin. And it's amazing for the planet!