How Much Energy Does Bitcoin Use, Really?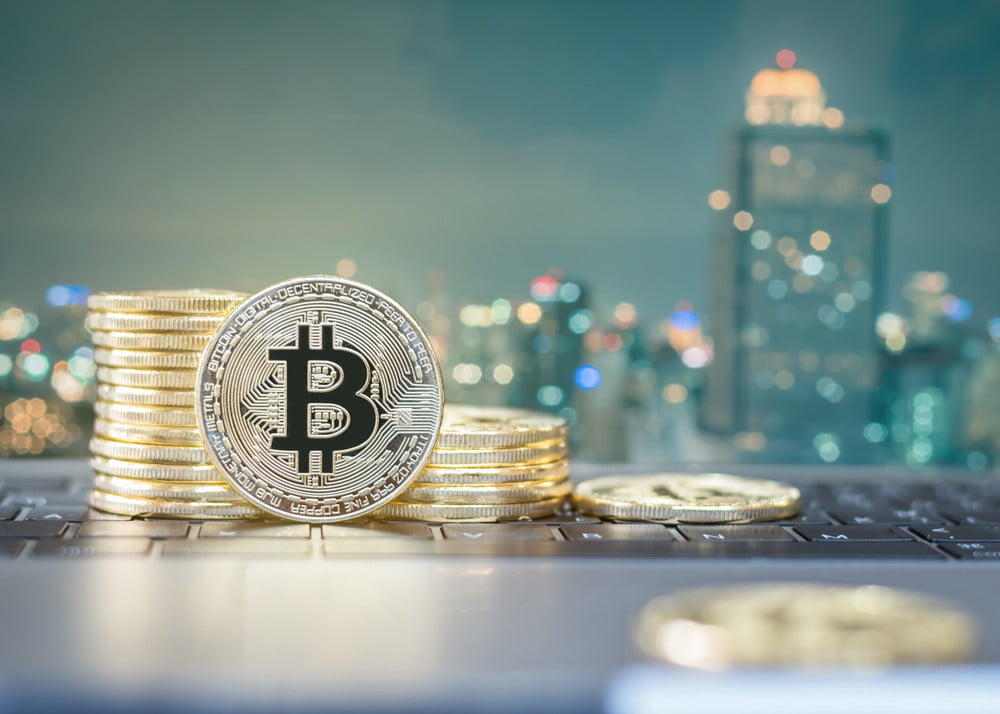 Many headlines have capitalized on the rapid rise of Bitcoin's value. However, there's a darker side of things that may entirely escape people's awareness — the vast energy usage associated with Bitcoin mining. The practice involves adding information about transactions to a publicly accessible record called the blockchain.
Bitcoin miners increase the amounts of the cryptocurrency they own by being involved in mining. That means there is a built-in incentive to start mining and keep doing it. The energy consumption associated with mining may not be as visible as it is in traditional types of mining because everything happens in the digital realm — however, it's exceptionally high, which is a cause of concern to many individuals in the know.
The Rise in Value Brings About Higher Energy Consumption
It's not hard to find impressive headlines and news stories about how the value of Bitcoin has soared over the last few months. Many people even suspect they'll soon witness the inevitable burst of a "Bitcoin bubble." Miners are taking advantage of the current boom, though, which involves depending on power-sapping computers and related equipment.
In the early days of Bitcoin, it was possible to mine on basic home computer setups. Now, the most dedicated miners invest in the best computers around. In some cases, that means the machines they use are quite energy efficient, which is a good thing. However, the purchase of equipment that uses electricity well isn't enough to make a significant dent in the overall Bitcoin energy usage.
The Approximate Energy Usage Statistics Vary
When you start doing in-depth research about just how much energy consumption Bitcoin demands, be prepared to come across many different figures. Although people are doing diligent research, they still can't reach an agreement. For example, according to statistics from the Bitcoin Energy Consumption Index, the annual energy usage is just under 32 terawatt hours.
That's the estimate for per-year energy use of Serbia and more than 150 other countries. However, analysts find it impossible to reach a unified conclusion about the per-transaction energy consumption for Bitcoins.
Figures from Digiconomist estimate one Bitcoin transaction takes 255 kilowatt-hours of power — or enough to power an American household for more than eight days. Marc Bevand, another analyst, disagrees with that figure, though his remarks on the matter are not as specific. He discusses how many of the highly publicized statistics fail to account for the technological innovations that occur as equipment improves.
He gives the example of an S9, which is a standard piece of Bitcoin equipment, claiming 16% of the S9's revenues went towards electricity costs. If that figure is more accurate, it would mean each Bitcoin transaction uses enough power to keep an American residence going for just under four days.
Bitcoin Miners May Be Able to Branch Out From Cryptocurrency
Some Bitcoin miners are attracted to their trade for more reasons than just the lucrative and ballooning prices of the coins. People from a wide variety of industries, from banking to insurance, are looking at uses for blockchain technology. In the insurance sector, fraud costs $40 billion per year, but the verification method that miners understand and work with dramatically reduces fraud and makes blockchain appealing to insurance professionals.
Also, banks are increasingly researching Blockchain as a supplement to their current methods. As the prominence in the market goes up, the allure of being a Bitcoin miner does, too.
Also, going back to Bitcoin specifically, as the value of each coin goes up, people become more motivated than ever to invest in better technologies that help them remain profitable for as long as possible. When all these factors combine, it's not hard to understand why energy consumption rises.
Do Banks Use More Energy Than Bitcoins?
Some analysts argue that even if the energy demanded by Bitcoins is exceptionally high, it's still not at the level of energy used by banks. To keep things in perspective, it's important to realize that the banking industry keeps its total energy usage figures under wraps, leaving people to do lots of speculating.
One analyst determined there are approximately 30,000 banks in the world, and each one has ATM networks, offices and other components that require electricity. When adding all the relevant factors together, the final figure this individual came up with is that banks use about 100 terawatts of power per year, less than the earlier-cited figure related to Bitcoins.
However, people have given opinions that the amount is too conservative. It does not include the energy used by bank employees, such as when employees drive to their offices or fly to meet clients. It bears mentioning, though, that the Bitcoin figures mentioned in this piece probably don't either.
There are countless statistics about Bitcoin energy usage, and most of them are not promising. But instead of reading a few of them and immediately feeling shocked, it's important for people to take a broad look at the findings and reach their own intelligent conclusions based on the collective research.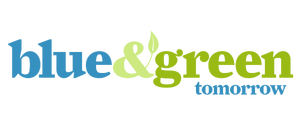 7 New Technologies That Could Radically Change Our Energy Consumption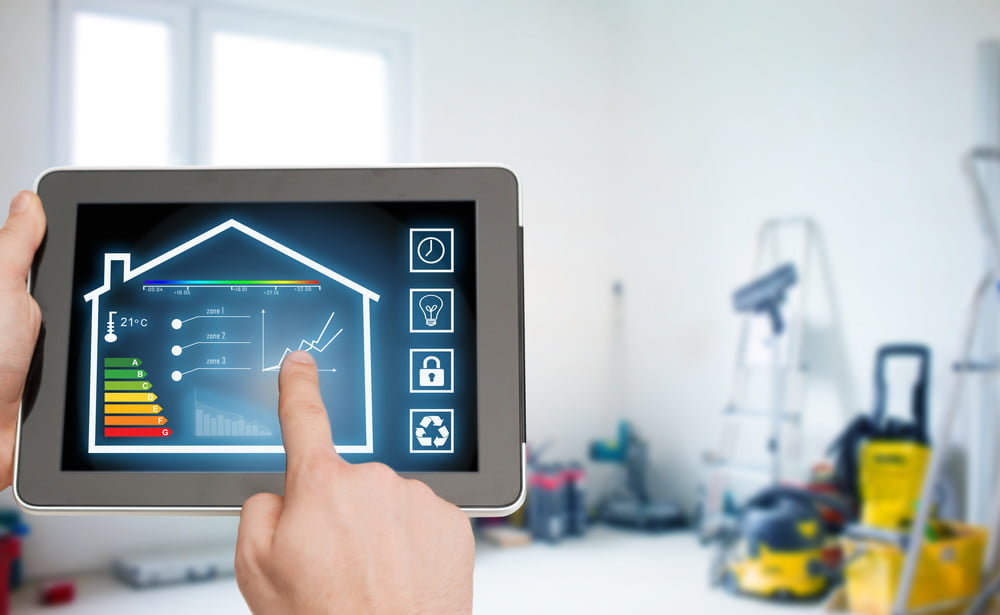 Most of our focus on technological development to lessen our environmental impact has been focused on cleaner, more efficient methods of generating electricity. The cost of solar energy production, for example, is slated to fall more than 75 percent between 2010 and 2020.
This is a massive step forward, and it's good that engineers and researchers are working for even more advancements in this area. But what about technologies that reduce the amount of energy we demand in the first place?
Though it doesn't get as much attention in the press, we're making tremendous progress in this area, too.
New Technologies to Watch
These are some of the top emerging technologies that have the power to reduce our energy demands:
Self-driving cars. Self-driving cars are still in development, but they're already being hailed as potential ways to eliminate a number of problems on the road, including the epidemic of distracted driving ironically driven by other new technologies. However, even autonomous vehicle proponents often miss the tremendous energy savings that self-driving cars could have on the world. With a fleet of autonomous vehicles at our beck and call, consumers will spend less time driving themselves and more time carpooling, dramatically reducing overall fuel consumption once it's fully adopted.
Magnetocaloric tech. The magnetocaloric effect isn't exactly new—it was actually discovered in 1881—but it's only recently being studied and applied to commercial appliances. Essentially, this technology relies on changing magnetic fields to produce a cooling effect, which could be used in refrigerators and air conditioners to significantly reduce the amount of electricity required.
New types of insulation. Insulation is the best asset we have to keep our homes thermoregulated; they keep cold or warm air in (depending on the season) and keep warm or cold air out (again, depending on the season). New insulation technology has the power to improve this efficiency many times over, decreasing our need for heating and cooling entirely. For example, some new automated sealing technologies can seal gaps between 0.5 inches wide and the width of a human hair.
Better lights. Fluorescent bulbs were a dramatic improvement over incandescent bulbs, and LEDs were a dramatic improvement over fluorescent bulbs—but the improvements may not end there. Scientists are currently researching even better types of light bulbs, and more efficient applications of LEDs while they're at it.
Better heat pumps. Heat pumps are built to transfer heat from one location to another, and can be used to efficiently manage temperatures—keeping homes warm while requiring less energy expenditure. For example, some heat pumps are built for residential heating and cooling, while others are being used to make more efficient appliances, like dryers.
The internet of things. The internet of things and "smart" devices is another development that can significantly reduce our energy demands. For example, "smart" windows may be able to respond dynamically to changing light conditions to heat or cool the house more efficiently, and "smart" refrigerators may be able to respond dynamically to new conditions. There are several reasons for this improvement. First, smart devices automate things, so it's easier to control your energy consumption. Second, they track your consumption patterns, so it's easier to conceptualize your impact. Third, they're often designed with efficiency in mind from the beginning, reducing energy demands, even without the high-tech interfaces.
Machine learning. Machine learning and artificial intelligence (AI) technologies have the power to improve almost every other item on this list. By studying consumer patterns and recommending new strategies, or automatically controlling certain features, machine learning algorithms have the power to fundamentally change how we use energy in our homes and businesses.
Making the Investment
All technologies need time, money, and consumer acceptance to be developed. Fortunately, a growing number of consumers are becoming enthusiastic about finding new ways to reduce their energy consumption and overall environmental impact. As long as we keep making the investment, our tools to create cleaner energy and demand less energy in the first place should have a massive positive effect on our environment—and even our daily lives.
Responsible Energy Investments Could Solve Retirement Funding Crisis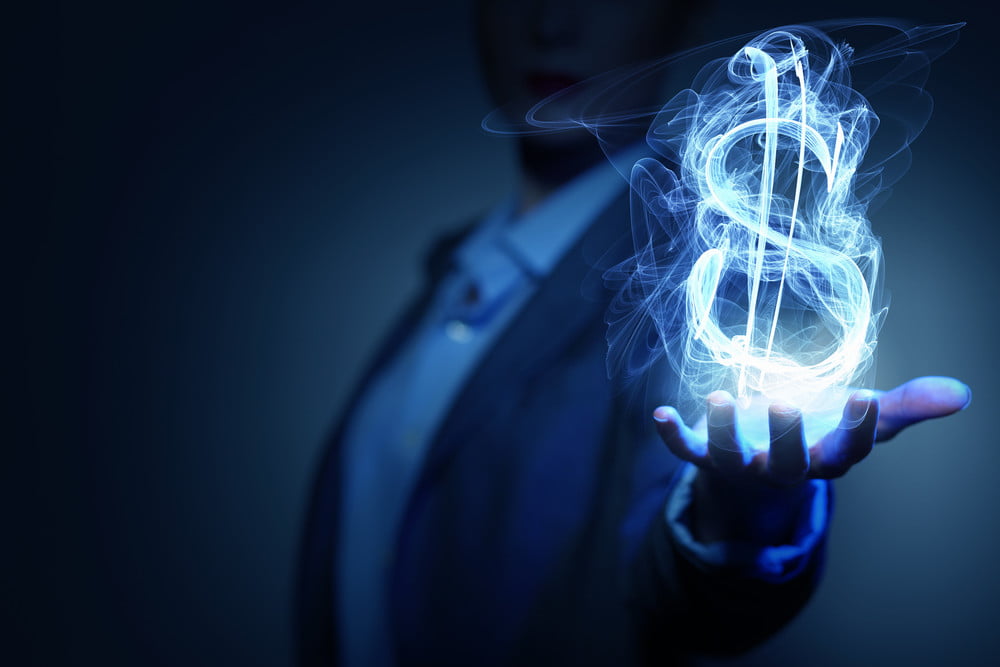 Retiring baby-boomers are facing a retirement cliff, at the same time as mother nature unleashes her fury with devastating storms tied to the impact of global warming. There could be a unique solution to the challenges associated with climate change – investments in clean energy from retirement funds.
Financial savings play a very important role in everyone's life and one must start planning for it as soon as possible. It's shocking how quickly seniors can burn through their nest egg – leaving many wondering, "How long your retirement savings will last?"
Let's take a closer look at how seniors can take baby steps on the path to retiring with dignity, while helping to clean up our environment.
Tip #1: Focus & Determination
Like in other work, it is very important to focus and be determined. If retirement is around the corner, then make sure to start putting some money away for retirement. No one can ever achieve anything without dedication and focus – whether it's saving the planet, or saving for retirement.
Tip #2: Minimize Spending
One of the most important things that you need to do is to minimize your expenditures. Reducing consumption is good for the planet too!
Tip #3: Visualize Your Goal
You can achieve more if you have a clearly defined goal in life. This about how your money can be used to better the planet – imagine cleaner air, water and a healthier environment to leave to your grandchildren.
Investing in Clean Energy
One of the hottest and most popular industries for investment today is the energy market – the trading of energy commodities. Clean energy commodities are traded alongside dirty energy supplies. You might be surprised to learn that clean energy is becoming much more competitive.
With green biz becoming more popular, it is quickly becoming a powerful tool for diversified retirement investing.
The Future of Green Biz
As far as the future is concerned, energy businesses are going to continue getting bigger and better. There are many leading energy companies in the market that already have very high stock prices, yet people are continuing to investing in them.
Green initiatives are impacting every industry. Go Green campaigns are a PR staple of every modern brand. For the energy-sector in the US, solar energy investments are considered to be the most accessible form of clean energy investment. Though investing in any energy business comes with some risks, the demand for energy isn't going anywhere.
In conclusion, if you want to start saving for your retirement, then clean energy stocks and commodity trading are some of the best options for wallets and the planet. Investing in clean energy products, like solar power, is a more long-term investment. It's quite stable and comes with a significant profit margin. And it's amazing for the planet!