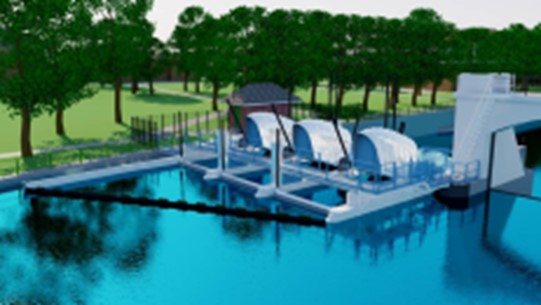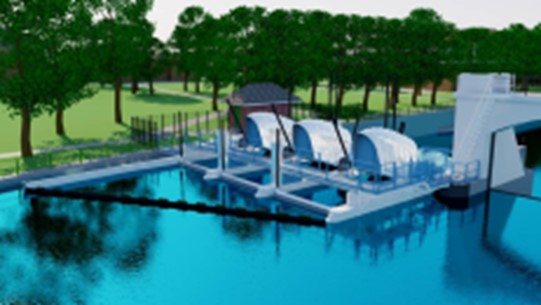 London-based community scheme Teddington & Ham Hydro is offering a chance to invest in London's first-of-its-kind hydropower project
As the world prepares for the Climate Summit in Paris, a plucky volunteer-led company is attempting to join the world's best scientists in defeating global climate change. Recent government attacks on the community energy sector, in particular the recent extraordinary government decision to remove tax relief from investment in community energy schemes on 30 November, means that the Teddington & Ham Hydro team is racing against time to raise as much capital as possible by the end of the month.
The team is offering shares in the scheme at a decent rate of return – and, of course, the social and environmental benefits involved – but investors must buy their shares by 26 November.
Along with 25 other projects nationally, the T&HH team are in a dash to beat this deadline. The Great Energy Dash, as it's been dubbed, is collectively trying to raise over £10mn in a little over a week. However in one day alone, nearly £1mn was raised, so there is demand for these great projects!
Given the urgency of the global climate situation, you would think that a multinational energy company would be especially interested in this as the world turns towards cleaner, renewable, green energy production.
However, this is not the case for Teddington & Ham Hydro. As the rest of the world is turning its focus onto renewable sources of energy the UK appears stubbornly stagnant when it comes to green energy production. Teddington & Ham Hydro, run by local volunteers and supported by local residents, is battling against the 100% Shell-owned Lensbury Club, a private members club, to construct a medium-sized hydro power scheme. The club has consistently ignored the hydro scheme's potential benefits – for instance, by purchasing the electricity produced, the club could decarbonize its operations.
It is now seeking to overturn the democratically achieved planning approval with a cynical judicial review application design to stall the process. In a speech given in the House of Commons in 2012, David Cameron said he wanted to cut the number of judicial reviews, claiming they were hampering economic growth and that many applications were "completely pointless". Indeed they are rarely successful, with only 3% of judicial reviews achieving their goals in 2010 – they are often nothing more than a stalling tactic, albeit an expensive one.
Stephen Jarvis, Managing Director, Teddington & Ham Hydro said: "Many local communities throughout the UK have grasped the opportunity to be more resilient and autonomous by developing community renewable energy. As well as the benefits of cheaper, greener energy controlled by the local community, these schemes have shown to also to encourage greater community cohesion through engagement in a common goal as well as kick-starting a wider discussion on saving energy through energy efficiency.  We can now grasp at the benefits of our own community renewable scheme in the form of Teddington & Ham Hydro, a hydropower project at Teddington Weir."
Zac Goldsmith, MP said: "Teddington & Ham Hydro is a hugely exciting local project, but it is also important nationally. Small-scale, decentralised clean energy is without a doubt a big part of the future, and I believe that, once completed, the project will be among the largest community-run river hydro scheme in Europe, generating enough power for over 500 homes and saving around 1000 tonnes of CO2 emissions annually. In addition to promoting community cohesion, the Teddington & Ham Hydro team have created a pioneering scheme which will generate local employment and provide environmental benefits and community gain. I'm proud that my community is at the cutting edge."
Jean Loveland, deputy Mayor of Richmond Council said: "It is time to look at things in a different way and prepare us for the exciting future whilst being respectful of our history.   We need to nurture our young residents and get them involved – our present and what we treasure is perhaps not what our children will.  We need to find a way of embracing new technologies, caring for our environment but ensuring we leave a heritage for our children."
Regarding community energy, Boris Johnson said: "the proposals [to remove EIS tax reliefs for community energy] may endanger the expansion of the sector given the investment required for the upfront capital costs" and "there is a danger of unintended consequences"
Find out more here.