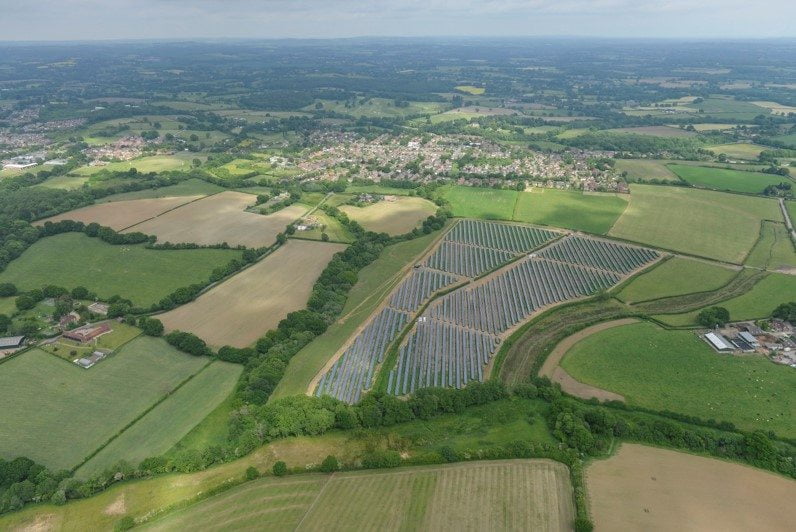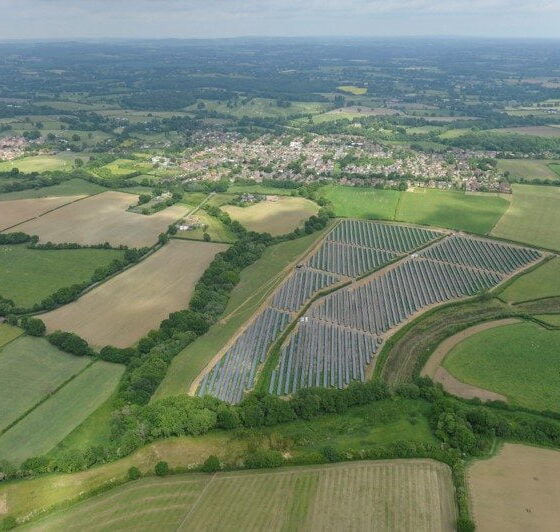 Renewable Electricity Growth is Strong, But New Government Data Reveal Overall Energy Policy Failure
New statistics released by the Department of Energy and Climate Change today have revealed significant increases in the installation of new renewable electricity capacity, over a period where overall electricity generation fell.
Renewable electricity in 2015 made up 24.7% of the overall electricity generated in the UK, a record-breaking achievement and up 28.8% from 2014 when renewables generated 19.1% of the country's electricity.
An area of strong growth was in solar PV, where total electricity generation reached 7.6 TWh, an increase of 86% from 2014
The government understands that it needs to reach a target of 30% renewable electricity by 2020 to meet its legally binding 2020 targets. Given present growth rates it appears likely that this will take place.
Analysis by the Renewable Energy Association reveals that this may not be enough. The legally binding 2020 renewable energy targets include both heat and transport, two sectors where the government is set to miss their decarbonisation targets. As such, to meet the overall binding target the electricity sector will have to go even further, hitting 44% to 45% sourced from renewables by 2020.
2015's renewable electricity growth rate of 5% would need to continue year-on-year to achieve the 44% to 45% renewable electricity mark. Recent policy changes makes achieving this unlikely.
Groups such as the Committee on Climate Change have acknowledged in government committee hearings that the UK is presently likely to miss its heat and transport targets.
Headline statistics in today's publication includes:
Total electricity generation in the UK fell by ½ per cent
As of February 2016, overall UK solar PV capacity stood at 9,213 MW across 867,876 installations.
o   Electricity generated from Solar PV increased to 7.6 TWh in 2015, and increase of 86.6% from 2014.
Renewable electricity generation reached 26.9 per cent of the total generated in Q4 2016.
Industrial electricity prices remain unchanged in real terms in Q4 2015 compared to Q4 2014.
James Court, Head of Policy and External Affairs at the REA said: "On the face of it, it appears that the government will meet its renewable electricity target of 30 per cent by 2020. In reality, due to the significant failure to increase the rate of renewables in the heating and transport sectors, the REA projects that we will clearly miss our overall renewable energy target.
We would have to meet the target of 44 to 45 per cent renewable electricity by 2020 to achieve our legal targets. There is a desperate need for policy certainty and a clear electricity plan that doesn't gamble everything on new nuclear, in addition to urgent action for renewable heat and transport."
Lauren Cook, Solar Policy Analyst for UK Solar, a sector group of the REA said: "The 62% increase in number of solar PV deployments since February 2015 is extraordinary and represents the success that is possible when a collaborative and supportive government policy is coupled with an innovative and driven industry.
This increase took place under the old policy framework. The Government cuts that kicked in this January are beginning to bite- solar PV deployment from January to February 2016 was 92 per cent lower than between January to February 2015.
We're looking to work constructively with Government to remove the many barriers to solar PV deployment that have been erected since the General Election. We are frustrated that these barriers, including the severe cuts to the Feed-in Tariff and proposed tax policy changes, will slow the uptake of solar, and ultimately delay the time it takes to reach cost-parity."
Clare Wenner, Head of Renewable Transport Fuels at the REA said: "The need for renewable and low-carbon fuels, such as sustainable bioethanol and biodiesel now is clearly urgent, as this new data shows that people are driving more and transport fuel use, and transport carbon emissions, are increasing."
Responding to the DECC energy trends survey released today, Juliet Davenport OBE, chief executive of renewable energy company Good Energy said:
"Yet again renewables are really proving their worth and it's fantastic to see record amounts of electricity generated by renewable sources.
"Renewables have shown incredible growth in the last few years and are leading the way when it comes to making the UK more energy secure in the future."