WWF Policy Officer Responds to the Scottish Affairs Committee's Report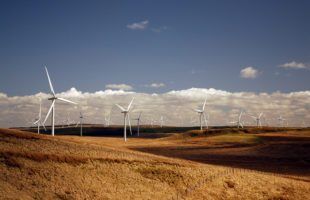 Responding to today's publication of the Scottish Affairs Committee's report on the renewable energy sector in Scotland, Fabrice Leveque, WWF Scotland Climate and Energy Policy Officer,  said:
"The Scottish Affairs Committee is right to highlight that there are real concerns that UK Government decisions have created a more challenging environment for renewable energy investment.  However, thanks in no small part to long term vision and leadership from successive Scottish Governments, our renewable electricity sector continues to grow. More than half of Scotland's electricity needs are generated by wind, hydro and solar, helping create jobs and meet climate targets.
"Despite the uncertainty created by Westminster decisions, the Scottish Government can continue to drive progress by setting a new goal to generate 50% of all our energy needs, across electricity, heat & transport, from renewables by 2030. The Scottish Parliament has many of the powers it needs when it comes to heat and transport. Bringing forward new policies in these areas could not only ensure Scotland is part of the global energy transition, but help tackle fuel poverty, improve air quality and reduce the bills on our NHS."