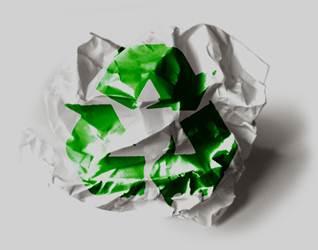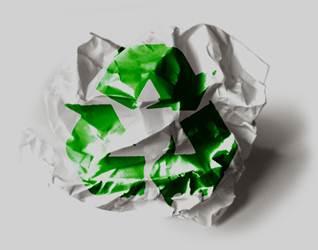 Scottish Government welcomes first council to sign up to new consistent approach to recycling.
Scotland's Environment Secretary Richard Lochhead has praised Falkirk Council for its commitment to improving recycling in Scotland, after announcing today (

Thursday

) it is the first local authority to sign up to the Scottish Government and COSLA's new Household Recycling Charter.
The Cabinet Secretary was joined by Councillor Craig Martin, leader of Falkirk Council, and Councillor Stephen Hagan, COSLA spokesperson for Development, Economy and Sustainability at Roughmute Recycling Centre in Bonnybridge, where he was given a tour of the recycling facility. The site acts as a household waste recycling centre, a bulking facility for food waste, glass, and small waste electronics and textiles from kerbside collection.
Mr Lochhead said "Falkirk Council should be commended in its approach to recycling – it's recycling rate in 2014 was 54.3 per cent, which was the seventh highest in Scotland, and as the first local authority to pledge its commitment to the Household Recycling Charter I am confident that figure will continue to rise in the coming years.
"This new consistent approach to recycling will help sweep away the confusion that we all face every time we come across yet another difficult recycling system. It will maximise the quantity and quality of materials captured, and allow us to give consistent national messages about what people should do with their recycling, wherever they are in Scotland. Today Councillor Hagan and I are writing to councils to encourage them to follow Falkirk Council's example and sign up to the Charter."
Cllr Martin said "Being the first local authority in Scotland to sign up to this Charter shows just how keen we are to make it a great success.
"By using this more consistent approach, it will reduce costs and allow residents to have a clear understanding of how important it is to recycle correctly.
"The future of your bin services will be changed to bring it in line with other councils in Scotland. This is in agreement with the Scottish Government and how they want to see refuse collections change."
Cllr Hagan said "I am delighted that Falkirk Council is showing the way by being the first of our member councils to sign the Household Recycling Charter and start the move towards implementing a more consistent approach to recycling across Scotland. COSLA believes that the Charter offers a hugely significant opportunity to unlock the value in household waste, allowing councils to fully benefit from the economic opportunities associated with the recycling industry, creating jobs and delivering value for money services. I look forward to other councils signing up at the appropriate time and would encourage them to do so.
"I believe that this proposed approach will make it even easier for people to recycle and would encourage everyone to support us in this by using the systems correctly and to their maximum to get the best value for money. Doing this is in all our interests."
The Household Recycling Charter and associated Code of Practice was developed by the Scottish Government-COSLA Zero Waste Taskforce and endorsed by COSLA Leaders. It includes a new three-stream recycling system, which will include one container for glass, one for paper and card, and one for metals and plastics, together with existing food waste and residual collections. Over time, the intention is to move to a common colour system.
Councils can now sign up to the voluntary Charter with immediate effect. After signing the charter they will receive support from Zero Waste Scotland in developing plans to introduce the new system.
The initiative is also supported the by waste management sector, packaging companies, drinks companies, retailers and the third sector.