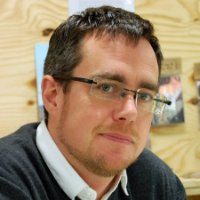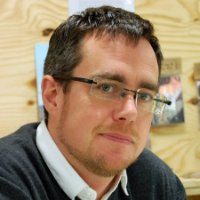 UK's First Ever 'Council Solar Bond' from Swindon and Pioneering P2P Platform Abundance Creates Exciting New 'win win' Finance Model
Swindon Borough Council and leading peer-to-peer investment platform Abundance today launch the UK's first ever 'Council Solar Bond' to fund the Swindon community solar farm. This initiative creates a new model for Councils and local authorities to raise money for important local infrastructure projects, at the same time as providing the public with bank-beating returns.  The £4.8m required will come from investment from Swindon Borough Council and small investors locally and across the country. The solar farm will make a significant contribution to Swindon's aim to build sufficient renewable energy capacity by 2020 to power all the homes in the area.
The Council Solar Bond is the first of its kind in the UK, bringing together local residents and small investors from across the country to invest directly in the Swindon community solar farm, with a minimum stake of just £5.  All investors will benefit from an effective rate of return of 6%, paid in cash twice yearly in instalments of capital and return, while benefitting from the lower risk inherent in investing alongside Swindon Borough Council.  The Swindon solar farm will be fully owned by the Council who will be the sole shareholder.  An 'Early Bird' bonus of 0.5% for the first five years will boost returns for those investing within six weeks of today's launch.
Along with the financial benefits, the solar farm – which will have a capacity of 5 megawatts (MW) – will help Swindon in its aim to install 200MW of renewable capacity by 2020, enough to meet the equivalent energy requirements of every home in the Borough. A total of 140MW is already in construction on in planning.
The solar farm will be managed by the Swindon Common Farm Solar CIC (a Community Interest Company) which is wholly owned by Swindon Borough Council.  It will cost a total of £4.8m to construct, with £3m coming from the Council's investment, and the remaining £1.8m from small investors locally and across the country. The Bonds are provided in partnership with Abundance Investment, which has successfully raised £15m for 16 different renewable energy projects in the past three years. Abundance Investment is authorised and regulated by the Financial Conduct Authority and is a leading light in the UK's fast-growing peer-to-peer investment arena.
Councillor Dale Heenan, Swindon Borough Council Cabinet Member for Transport and Sustainability said: "For years, companies have been trying to find ways to make investing more accessible and understandable. Swindon's Solar Bonds provide an opportunity for people invest as little as £5 or more than £5,000, and enjoy better returns than their bank provides as they invest for their children's future, their own retirement or just a rainy day.
"Our approach is democratic finance in action, and the combination of personal benefit, environment issues and community involvement provides a topical way to catch imaginations, and help improve personal finance skills in a simple, easily understood way."
Bruce Davis, Managing Director of Abundance, said, "This first ever Council Solar Bond is exciting and important as it is further proof that 'win win investment' is not only possible, but can play a crucial role in providing the public with a better return, while creating innovative new ways for local community infrastructure to be improved without increasing costs to the taxpayer.  This is great news for people struggling to live off their savings or wanting to invest for their future without stock market risks, and to Councils across the UK trying to maintain and improve local services."