Blue Marine Foundation's Bike Challenge Launched By Simon And Yasmin Le Bon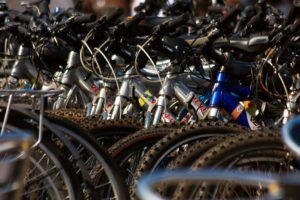 To reconfirm their enthusiasm for saving the oceans, pop legend Simon Le Bon and his model wife, Yasmin, will  kick off Blue Marine Foundation (BLUE)'s London to Monaco Bike Ride in style on Sunday.
Simon and Yasmin will blow the starting horn as a host of more than 50 riders set off from the Tower of London to raise half a million pounds for the UK-based marine conservation charity. A royal welcome awaits them in Monaco, where HSH Prince Albert II will greet them at the palace.
The money raised will help BLUE achieve its aim of protecting vast tracts of the world's oceans. BLUE exists to combat over-fishing and the destruction of biodiversity – arguably the largest problem facing the world's oceans – by creating large-scale marine reserves and developing models of sustainable fishing.
Simon Le Bon (the lead singer of Duran Duran and BLUE ambassador) explained why he is so passionate about supporting BLUE and the bike challenge:
The sea is a beautiful thing.
"I think we all grew up thinking it was perfect and untouchable and would always exist, but we know that there's a disaster unfolding. Over-fishing has caused a terrible crisis. Now is the time to do something. The London to Monaco Bike Challenge will not only raise much-needed funds for BLUE's conservation work, it'll also raise awareness of the crisis our oceans are facing."
Clare Brook, CEO of BLUE added: "Over the years, people have waded in mud, paddle boarded The Channel, and been photographed naked with fish to help us protect the oceans. Cycling from London to Monaco is the next exciting challenge and we are immensely grateful to all cyclists taking part for the real difference their efforts will make in saving our seas."
Funds raised from the ride will go towards two specific projects that will contribute significantly to ocean protection. The first, in the Aeolian Islands north of Sicily, will address over-fishing and irresponsible tourism, and protect endangered marine species such as sperm whales and dolphins. The second is in the remote island of Ascension in the tropical Atlantic – home to extraordinary biodiversity including sharks, turtles and rare sea birds. Half of Ascension's waters were closed to industrial fishing at the beginning of the year, but the Ascension islanders need to develop other sources of income on the island, particularly science and eco-tourism, so that more of the island's waters (which cover an area nearly twice the size of the UK) can become a haven for the wonderful marine life to be found there.
HSH Prince Albert II of Monaco, who is the Founding Patron of the Blue Marine Yacht Club, and who will greet the riders at the end of their challenge said: "Oceans are more than ever at the heart of our common future. Although they are subjected to sustained pressures, they also offer infinite solutions and unparalleled opportunities, whether of an ecological or economic nature, energy or food related. Since 2012, my foundation and the Blue Marine Foundation have made an important unified commitment to help protect the world's oceans, with a number of joint initiatives focused on the protection and management of the marine environment. The first London to Monaco Cycle Ride is therefore a wonderful opportunity to raise awareness on the necessity to protect our fragile oceans."
The Four Chapters of the Challenge
Starting from the historic Tower of London and riding across Tower Bridge on Sunday 18th September, the riders will complete an impressive 1500km cycle ride over ten days. They will arrive in Monaco on 27th September where they will be given a royal welcome by HSH Prince Albert II of Monaco. The challenge will see them ride through three countries and over terrain that ranges from the gently rolling hills of Kent to the leg-burningly steep and picturesque Rhone-Alps in South Eastern France. Participants are able to join one of the three chapters or tackle the whole distance.
Chapter 1, London to Folkestone – The opening stage of this spectacular ten day cycle ride will lead riders away from the beating heart of London through rolling Kent countryside and into Folkestone.
Chapter 2, St Omer to Dijon – As the riders travel into France there will be warmer weather and the chance to test their endurance as this leg includes the longest stage of the entire ride – the 223km between St Quentin and Troyes, finishing in the Burgundy town of Dijon.
Chapter 3, Dijon to Gap – The riders remain at around 1000m of altitude until the last 5km, where they descend gently into Gap. Gap is the largest town in the Hautes-Alpes and synonymous with cycling, having hosted the Tour de France on 21 occasions.
Chapter 4, Gap to Monaco – The final stage of the ride will cut across the mountains, jutting out into the Mediterranean. The riders will navigate their way into Monaco and up onto The Rock of Monaco, home to the Prince's Palace, while all around the town will be preparing for the annual Monaco Yacht Show.
Supporters Who Made the Challenge Possible
The London to Monaco Bike Challenge has been made possible thanks to the support of a number of partners. The challenge has been arranged in partnership with Winch Design, the award winning British superyacht design studio.Winch Design has a long-standing relationship with BLUE and has supported the charity through smaller initiatives in the past – including the design of the "Whale Room" at the Ice Hotel in 2012. William Blomstrand from Winch designed a room, which replicated the ribcage of a whale and a team went over to Sweden to carve the space to William's winning design.
Andrew Winch, commented, "I'm passionate about the oceans and know that we must ensure the future of our seas. As a great supporter of Blue Marine Foundation, I wanted to make a real contribution to their wonderful work in celebration of our thirtieth year in business. The entire team at Winch design is inspired to do their bit to help and I hope people within our industry will get behind this event to show their support for BLUE and do their bit for the environment."
The cyclists will be escorted by a large support team, managed by La Fuga – specialists in delivering large-scale cycling events. La Fuga believe that cycling can be used as the perfect platform to engage clients, fundraisers and fans.
The general public is welcome to head to the Tower of London on Sunday 18 September at 7.15am to wave off the riders who will be leaving at 8am sharp. The meeting point is next to Tower Bridge at the East Tower (Tower of London, EC3N 4AB).
To donate to BLUE and find out more about its vital conservation work, please visit: http://www.bluemarinefoundation.com/support-us/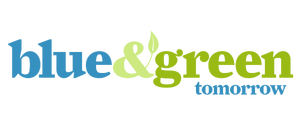 Extra-Mile Water Conservation Efforts Amidst Shortage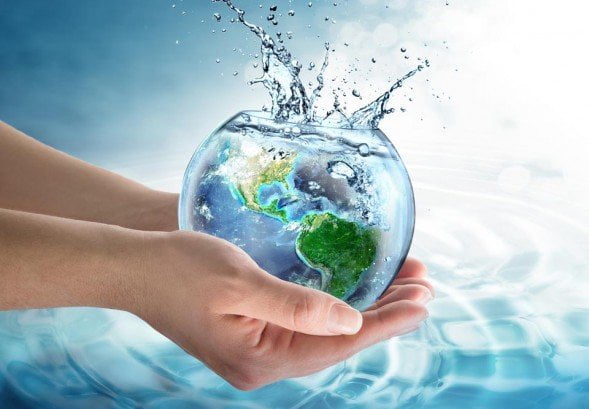 While some states are literally flooding due to heavy rains and run-off, others are struggling to get the moisture they need. States like Arizona and California have faced water emergencies for the last few years; water conserving efforts from citizens help keep them out of trouble.
If your area is experiencing a water shortage, there are a few things you can do to go the extra mile.
Repair and Maintain Appliances
Leaks around the house – think showerheads, toilets, dishwashers, and more – lead to wasted water. Beyond that, the constant flow of water will cause water damage to your floors and walls. Have repairs done as soon as you spot any problems.
Sometimes, a leak won't be evident until it gets bad. For that reason, make appointments to have your appliances inspected and maintained at least once per year. This will extend the life of each machine as well as nip water loss in the bud.
When your appliances are beyond repair, look into Energy Star rated replacements. They're designed to use the least amount of water and energy possible, without compromising on effectiveness.
Only Run Dishwasher and Washer When Full
It might be easier to do a load of laundry a day rather than doing it once per week, but you'll waste a lot more water this way. Save up your piles of clothes until you have enough to fully load the washing machine. You could also invest in a washing machine that senses the volume of water needed according to the volume of clothes.
The same thing goes with the dishwasher. Don't push start until you've filled it to capacity. If you have to wash dishes, don't run the water while you're washing. Fill the sink or a small bowl a quarter of the way full and use this to wash your dishes.
Recycle Water in Your Yard
Growing a garden in your backyard is a great way to cut down on energy and water waste from food growers and manufacturers, but it will require a lot more water on your part. Gardens must be watered, and this often leads to waste.
You can reduce this waste by participating in water recycling. Using things like a rain barrel, pebble filtering system, and other tools, you can save thousands of gallons a year and still keep your landscaping and garden beautiful and healthy.
Landscape with Drought-Resistant Plants
Recycling water in your yard is a great way to reduce your usage, but you can do even more by reducing the amount of water required to keep your yard looking great. The best drought-resistant plants are those that are native to the area. In California, for example, succulents grow very well, and varieties of cactus do well in states like Arizona or Texas.
Install Water-Saving Features
The average American household uses between 80 and 100 gallons of water every single day. You obviously can't cut out things like showering or using the toilet, but you can install a few water-saving tools to make your water use more efficient.
There are low-flow showerheads, toilets, and faucet aerators. You could also use automatic shut-off nozzles, shower timers, and grey water diverters. Any of these water saving devices can easily cut your water usage in half.
Research Laws and Ordinances for Your City
Dry states like California, Arizona, New Mexico, and Nevada must create certain laws to keep the water from running out. These laws are put into practice for the benefit of everyone, but they only work if you abide by the laws.
If you live in a state where drought is common, research your state and city's laws. They might designate one day per week that you're allowed to water your lawn or how full you can fill a pool. Many people are not well versed in the laws set by their states, and it would mean a lot to your community if you did your part.
Cyprus is the Forerunner for Ecotourism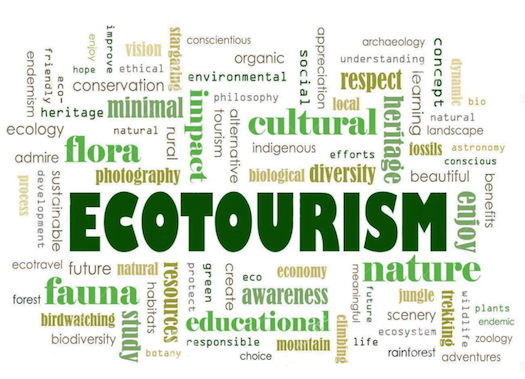 When I was looking for a second citizenship, I happened to see One Visa's offer on Cyprus Citizenship by investment program. I had heard about Cyprus being a beautiful country, but I did not know much else, so I decided to start my own research about this gem of a place.
After I did some research, I discovered that Cyprus is a popular destination for tourists. Unfortunately, heavy tourism and the associated development affected villages here and there, with some communities being slowly abandoned. To avoid this from happening any further, Cyprus went into ecotourism, and today, it is the forerunner in this arena. Let's look in further detail at ecotourism in Cyprus here.
How was it started?
It all started in 2006 with the launch of the "Cyprus Sustainable Tourism Initiative." This program has the sole scope of promoting ecotourism developments in the tourism industry. It concentrates on those areas which require conservation and environmental safety. At the same time, it helps develop social, as well as economic statuses in the rural parts of Cyprus. Through this program, the government was able to acknowledge that ecotourism will play an essential role in the future of Cyprus, with the concept gaining momentum among tourists from all over the globe.
How to go about it?
So, now you are interested in going for an ecotourism vacation in Cyprus. How will you go about it? I would immediately say that everyone should visit the quaint Cypriot villages spread throughout the island. These communities have a smaller population, and not many tourists visit. They make for a great relaxing spot. Enjoy seeing the bustle of village life go by where simple pleasures abound. Most hamlets are linked by specific minibus tours which ferry tourists to these havens. These trips will have a regular schedule, aimed at promoting ecotourism further. Such tours will be regulated to ensure that while the villages can benefit and develop, they do not get overpopulated or overcrowded with tourists. Therefore, you can be sure to enjoy the beautiful sceneries that nature has to offer here.
If you are wondering if there are any activities to do here, my answer would be: "Yes, plenty." You can go for some guided walks across various regions here. Here you will be able to explore the diversified natural beauty and wildlife of the area. Several agritourism activities and services are planned to open shortly. Once launched, you will be able to engage in picking olives, milking goats, and several other such events here.
What can be learned?
Although we are aware that natural resources need to be preserved, we do not always remember it in real life. When we go on tours such as these, we can realize the significance of protecting nature. Also, when more and more people visit these places, the concept of ecotourism will become popular among more people. Awareness about ecotourism is set to grow and spread throughout the world. Subsequently, sustainable tourism will gain popularity around the globe with Cyprus being the forerunner for ecotourism .