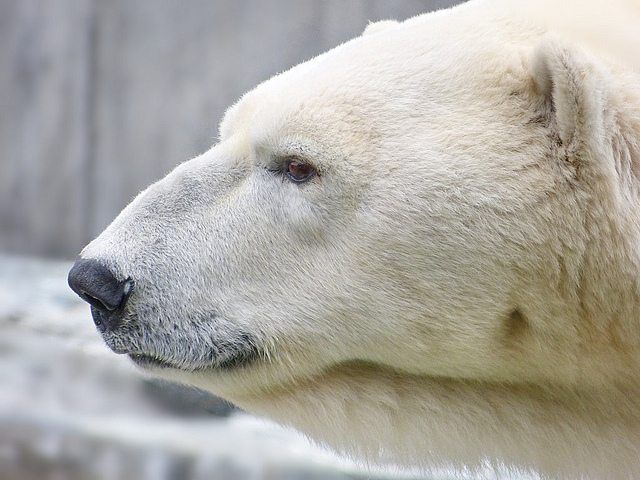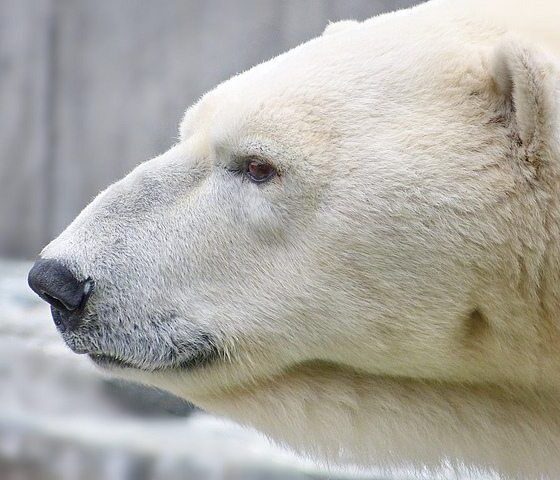 Chinese Animal Groups Lobby to Free 'World's Saddest Polar Bear' at China's Grandview Mall
A new HSI video, indicating the polar bear's mental decline, has sparked action from 50 Chinese Groups and one million petition signatures
In an open letter to governor Zhu Xiaodan in Guangzhou, China, 50 Chinese animal groups are urging him to take action to close an aquarium at the Grandview Shopping Mall exhibiting some 500 species, including a polar bear called Pizza who made global headlines when photos emerged of the inadequate conditions in which he and others are being kept. The groups are asking that the animals, including an arctic fox, walrus and beluga whales, be rehomed as soon as possible. They are also appealing to the nation's industrial and commercial sectors to help stop China's growing trend of displaying captive wild animals at shopping malls as a way to entice customers back from online shopping.
The Chinese groups are adding their voice to the international outrage at the polar bear's fate, as new video footage is released by Humane Society International and its Chinese partner group VShine, showing the polar bear exhibiting worrying stereotypical behaviours such as head swaying and repetitive pacing, evidence of frustration and mental decline. HSI also joined with Care2 and Born Free Foundation in collecting 500,000 petition signatures calling for the closure of the mall's animal exhibits which, in addition to the 500,000 signatures previously collected by Hong Kong-based Animals Asia Foundation, brings the total to one million global petitioners.
Last month, Yorkshire Wildlife Park in the United Kingdom offered to give the polar bear a home in its 10-acre enclosure. However, it is understood that the Chinese authorities have refused the offer, stating that Pizza will not leave China. The Grandview's general manager was also reported by AFP news agency as stating that there is "no need for foreign organisations to get involved". Not to be deterred, China's own animal groups have therefore taken up the campaign to show the local government that calls to close the Grandview mall's animal exhibits will be heard loudly in China too.
Mdm Qn from Capital Animal Welfare Association said: "The appallingly inadequate way that this polar bear is being kept at the Grandview is a shameful stain on China that must be swiftly corrected. A shopping centre is no place to be keeping any wild animal. Pizza can never be released to the wild, but at the very least mall operators should let him live out the rest of his days in a facility where he can breathe fresh air and see the sunlight. If it has been decided that he will not leave China, then let's find him the best new home inside China, but we cannot stand idly by and let this once magnificent bear languish in this depressing state."
Dezhi Yu for Dalian-based VShine said: "We welcome the one million petition signatures from concerned citizens around the world, as they have helped to raise much needed awareness about the animals at this mall who deserve so much better than being enclosed in a glass box to attract shoppers. There is a worrying trend in China of wild animal exhibits in shopping centres, with another one reportedly being considered right now in Shijiazhuang, Hebei. It shows a complete lack of regard for their welfare. If the mall thinks foreign groups are not needed, let them meet with us Chinese groups instead, because we too care passionately about these animals and want to give them a better life. There are no more excuses left for not taking action."
Dubbed "the world's saddest zoo", the animals are kept in small, barren glass-fronted enclosures without natural light or air, lacking any stimulation and unable to engage in natural behaviours.
Professor Alastair Macmillan, Humane Society International/ UK's veterinary adviser, viewed the HSI/Vshine footage and said: "This polar bear is showing classic stereotypical behaviour, including head swaying and repetitive pacing, induced by frustration and poor welfare. This is the animal's attempts to cope with stressful, aversive situations such as barren enclosures, boredom and constant disturbance by visitors. The conditions in which he is being kept are completely unsuitable, vastly removed from anything approaching his natural habitat, and if something is not done then he will likely slip further and further into mental decline."
Chris Draper, associate director for Animal Welfare and Care, Born Free Foundation commented: "The problems associated with keeping polar bears in captivity are well-known, which makes the barren and inadequate conditions for the polar bear named Pizza at the Grandview shopping centre aquarium all the more appalling. It is abundantly clear that this bear needs, among other things, far more space, natural light and significantly improved opportunities for natural behaviour – as a minimum. If this cannot be provided at Grandview aquarium, then the only responsible action to take would be to move the bear to another facility with better conditions. We are calling on the authorities to work with the animal protection community as a priority to find a better life for Pizza."