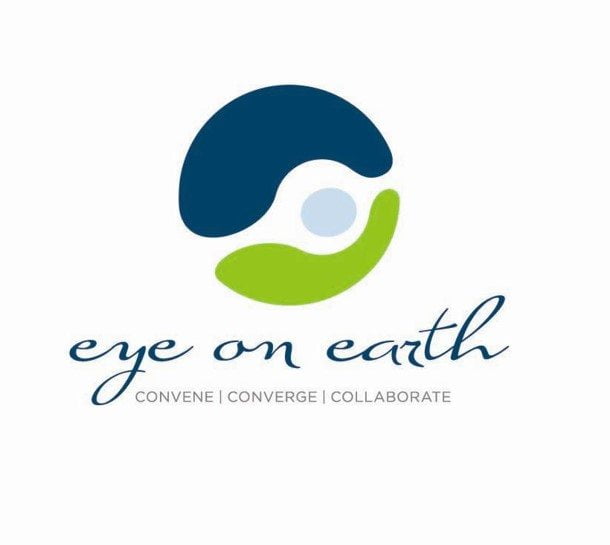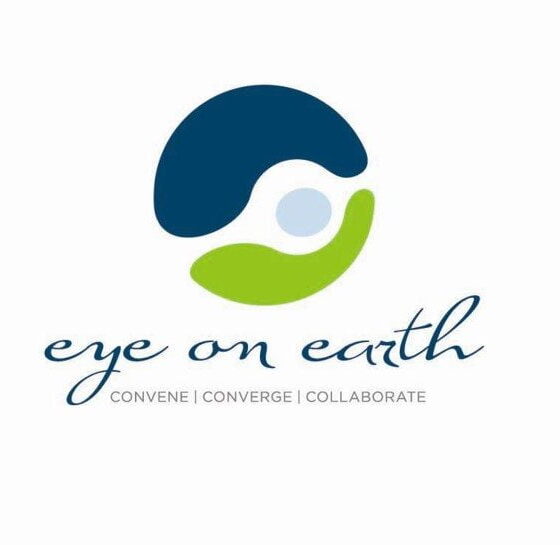 Eye on Earth Special Initiatives demonstrate critical role of data for Sustainable Development
At the second Eye on Earth Summit in Abu Dhabi today, experts highlighted the achievements of the movement's Special Initiatives in providing data, tools and frameworks to help inform decision-making for sustainable development. The Special Initiatives are the engine and driving force behind Eye on Earth and a key component of the success of the global movement in closing the data gap to support informed decision-making.
The Special Initiatives were created, following the inaugural Eye on Earth Summit in 2011, to conceive and facilitate numerous data-related projects all over the world. They cover eight subject areas: equal access, linked networks, environmental education, water security, biodiversity, oceans and blue carbon, community sustainability and resiliency, and disaster management.
Since their launch, the Special Initiatives have brought together more than 500 scientists, government officials, academics, non-government organisations and citizens to focus on data creation, discovery, access, and analytics, as well as decision support systems and procedures needed to improve decision-making for sustainable development.
A core part of their work has been to help nations, civil society and other stakeholders understand the importance of data and information for achieving the outcomes of several emerging global frameworks, and to enable their engagement in the creation, discovery and use of data. These include the Sendai Framework for Disaster Risk Reduction, the UN Framework Convention on Climate Change, the Intergovernmental Platform on Biodiversity and Ecosystem Services (IPBES), as well as the recently adopted UN Sustainable Development Goals.
"Through the Special Initiatives  a number of pilot projects have been undertaken across many disciplines and in many parts of the globe. The result of these has been an improved capacity for decision-making, and a growing uniformity of approach when it comes to interoperable data and policy support," stated Costis Toregas, Associate Director, GW Cyber Security Policy and Research Institute and a Facilitator of three Special Initiatives.
Among the 2011 pilot projects are 11 that were selected by Eye on Earth to receive seed-funding. Since their implementation in 2013, they have significantly improved the development of environmental and social information, and human and technical capacity critical to achieving the post-2015 global sustainable development agenda.
Project successes have included:
– The commitment by governmental and civil society stakeholders in Latin America and the Caribbean (LAC) to create a regional instrument on Principle 10 of the Rio Declaration, considered the gold standard for the promotion of environmental democracy
– Collaboration between local and national governments in the Arab region to create a Spatial Data Infrastructure that can help local communities best prevent, prepare for and recover from disaster situations
– Technical capacity building in the fields of environmental indicators, data infrastructures and web map services in Latin America and the Caribbean, with a view to their replication in the Arab region and beyond
– Development of a new information architecture that enables the automated sharing, discovery and integration of existing data networks – even when they (as they usually do) use inconsistent terms and concepts
– Developing a global educational network to mainstream environment and sustainability practices and curricula into universities around the world, including the successful facilitation of a MOOC
– Capacity building among decision makers in Europe and the Arab region to understand emerging technologies and their potential to support sustainable development, with a particular focus on water security
– The introduction of best-in-class data collation methodologies and tools
– The harnessing of citizen science and crowd sourcing of data to support sustainable urban planning and management, and to provide governments with a more refined understanding of neighborhood-level data and needs.
"Eye on Earth's Special Initiatives are helping to lay essential groundwork, not only through their groundbreaking projects, but also through the multiple opportunities for networking and cross sectoral engagement they afford. The cross-regional and interdisciplinary cooperation being fostered wouldn't really happen otherwise at this scale," said Derek Gliddon, National Partnership and Development Manager, Abu Dhabi Global Environmental Data Initiative (AGEDI, and Facilitator of Global Network of Networks Special Initiative.
"The Special Initiatives have worked hard to develop a true community of practice which cuts across organisation, budget and mission. They bring together governments, industry, NGOs and academia united by the same objective: to find creative ways to improve the use of data and analytics in sustainable development questions, and to strengthen the decisions of policy makers," said Viktor Lagutov, Head of the Environmental Systems Laboratory, Central European University, Budapest and Facilitator for the Water Security Special Initiaitve.
In providing a platform for dialogue and collaboration, the Special Initiatives continue to facilitate new partnerships and project development opportunities, particularly public-private cooperation between technology companies and NGOs. Esri is now working closely with the Ecocitizen World Map project that is managed within the Community Sustainbability and Resiliency Special Initiative and Google has partnered with the Environmental Education Special Initiatives to provide state of the art software to students interested in sustainable development, both a result of the Eye on Earth process.
"Sustainable development cannot be achieved through political agreements, financial incentives and technological solutions alone – it will also require a change in the way citizens and societies think and act. The diverse elements of the post-2015 development agenda are linked by the need for environmental education at all levels, and Eye on Earth is helping all nations to build this capacity," said Brian Waswala, Environmental Education and Training Specialist at the United Nations Environment Programme, and Facilitator of the Environmental Education Special Initiative.
Members of the Special Initiatives have identified another 120 data-realted issues that will improve the efficiency and efficacy by which environmental sustainability is acheived. These project proposals, which require funding, are being presented during Eye on Earth Summit 2015, and have also been made available to nations, funding organisations and interested philanthropists.
Commenting on the role that the Eye on Earth Special Initiatives can play in aligning programmes of work, Jane Glavan, Climate Change & Blue Carbon Partnership Project Manager at AGEDI and Facilitator of the Biodiversity and Oceans and Blue Carbon Special Initiatives said: "Transformational change on broad, large-scale and global issue like sustainable development comes from increased cross-sector coordination rather than isolated interventions from individual organisations. The more data we can collect and put in the hands of people who have the power and political will to effect real world change, the better our planet stands to be. We want to encourage more people to align their work with the Eye on Earth Special Initiatives and to use our growing global network of connections to advance their projects."
The Eye on Earth Special Initiatives have produced a booklet of case studies outlining specific project outcomes over the last four years. It is available here.