Fish 2.0 Awards Final Prizes In Seafood Business Competition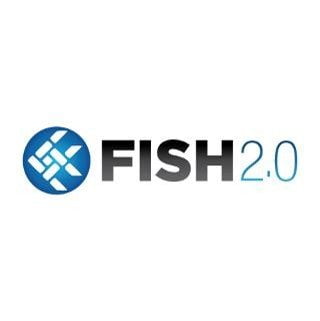 Half of the finalists and runners-up in the Fish 2.0 competition for sustainable seafood businesses are receiving high-value prizes providing invaluable connections, market insights, and training and consulting on improving their operations. The Open Door Prize sponsors and the Fish 2.0 advisory board announced the awards.
Fish 2.0 connects innovative fishing and aquaculture businesses with investors seeking seafood-sector opportunities that will produce financial, environmental and social returns. The competition culminated in the Fish 2.0 Competition Finals & Sustainable Seafood Innovation Forum, held November 10–11 at Stanford University, where six finalists received cash awards. Finalists and runners-up were eligible for the Open Door Prizes, which give winners crucial access to high-level buyers, market analysts and business advisors, and for professional service awards with a total value of $195,000.
The Fish 2.0 finalists overall showed significant potential and revealed how diverse the seafood sector is, said Manuel Gonzalez, managing director and head of the western region at Rabobank. "We particularly liked the global aspect of the contestants, the social impact and their commitment to a sustainable seafood industry."
Open Door Prize winners
Twelve promising seafood companies from around the world will receive eight Open Door Prizes.
The Costco prize, a half-day meeting and consultation with Costco fresh and frozen foods buyers, went to The Crab Company (Fiji), an aquaculture venture that conserves mangrove areas while growing crab. "Crab is a high-end seafood that fits well with our merchandising, and aquaculture crab fits well with our long-term sustainable sourcing strategy," said Ken Kimble, assistant general merchandising manager at Costco. "Costco's seafood sales are very strong and we know aquaculture will have a growing role."
A Missouri-based aquaculture company, Quixotic Farming, won the Fish Vet Group prize, a one-day training session in aquatic health management at Fish Vet Group's labs in Portland, Maine. "As Quixotic Farming continues to expand production, our experience is that this will be met with increasing challenge to the welfare of the animals," said Jason Collins, regional sales and technical manager at Fish Vet Group. "Fish Vet Group has the veterinary expertise in tilapia, diagnostic capability and proactive vision to partner with Quixotic in navigating these challenges as they evolve, and to help drive the sustainable growth of their operation."
Food System 6, a new California-based accelerator for for-profit and nonprofit food tech entrepreneurs, awarded one seat in its six-month training program to Blue Farms Hawaii, an early stage aquaponics company. "Blue Farms Hawaii is a great fit with our focus on sustainability, health and equity," said FS6 co-founder Renske Lynde. "FS6 is excited to help Blue Farms Hawaii expand the reach of their technology to further their impact in creating our next food system."
The High Liner Foods prize, a half-day meeting with the company's global procurement vice president or a designated colleague, went to Mexico's SmartFish, which supplies fish caught by Baja co-ops. The High Liner procurement team will provide perspective on the requirements of seafood buyers in North America so that SmartFish can align its business to compete effectively.
IntraFish awarded three passes to the IntraFish Seafood Investor Forum in spring 2016 to Florida-based Healthy Earth Cortez, which creates value-added products from wild-caught gray striped mullet; California-based Pelagic Data Systems, a traceability technology company; and Canada-based SabrTech, whose RiverBox system converts aquaculture waste into an algae-based feed. "We want to foster the development of seafood companies small and large by bringing them together with top-tier investors eager to put their money into the sector," said Drew Cherry, editorial director at IntraFish Media. "The three winners have shown not only ingenuity, but also a readiness to bring their concepts to market with the right partner."
The Pentair prize, free admission for five Fish 2.0 finalists to a four-day Aquaponics Technology and Design workshop or a three-day Recirculating Aquaculture Systems (RAS) Technology workshop, went to land-based salmon grower Taste of BC; Blue Farms Hawaii; SabrTech; Acadia Harvest, a land-based producer of premium fish based in Maine; and Pacific Ocean Culture of Fiji, a fledgling multispecies hatchery.
"We believe that we will be providing essential and detailed technical information at a critical time in the development of each of these five companies," said Tom Losordo, principal scientist and chief engineer for Pentair Aquatic Eco-Systems. "We have often heard participants say, 'If only I had heard this earlier in the development of my system, I would have saved myself a lot of money and heartache.' The timing is right for each of these young companies."
Love the Wild, a Colorado-based company that sells traceable sustainable fish packaged with gourmet sauces, won the Rabobank prize, a half-day consultation with Rabobank's North American seafood lending team and a consultation with a Rabobank global seafood analyst. "People do not consume more seafood in the U.S. because they do not cook it at home, and Love the Wild seeks to eliminate the reasons why that happens," said Gonzalez. "Additionally, the founders are impressive, knowledgeable and tenacious."
Wabel, a European B2B marketplace designed to facilitate connections between private-label retailers and global suppliers of fresh and frozen food products, awarded its prize to the U.K.-based aquaponics company GrowUp Urban Farms. "Growing numbers of consumers are making environmentally conscious purchasing decisions, and to be successful, retailers need to offer sustainable products," said Pierre Asseo, co-founder and CEO of Wabel. "GrowUp Urban Farms has a great team and a highly scalable, highly sustainable approach that's completely in line with both customers' and retailers' expectations."
The Wabel Retail Open Door Prize includes an invitation to one Wabel Summit in 2016; at least eight prequalified face-to-face meetings with seafood buyers from Europe's largest retailers, such as Carrefour, Tesco, Auchan, Kaufland, Metro and Casino; a keynote presentation to European retail decision makers; and a one-year silver subscription to the Wabel Online Club.
Professional service awards
The Fish 2.0 advisory board opted to use the professional service awards in two ways. Three companies, still to be named, will receive advice on their deal structure and strategies to attract the right types of capital for their ventures. Five companies will receive assistance with growing their business: ARCAE of Costa Rica, which markets locally caught sustainable fish; Pelagic Data Systems; SmartFish Mexico; the Monterey Bay Fisheries Trust, which buys and leases quota to keep local fisheries viable; and ALFA Fishing of Vanuatu, which generates income for rural youth and urban women through supplying fresh seafood to both high-end restaurants and low-income households.
ALFA Fishing will also receive one of the Pacific Islands professional service awards, along with The Crab Company of Fiji and PAFCO Fiji, a tuna processing plant.
"The prizes will help businesses build their capacity in areas that have the potential to be catalytic," said Leigh Moran, senior officer, strategic initiatives at the Calvert Foundation and a Fish 2.0 advisory board member. "From attracting investors with the appropriate capital, to identifying and focusing on strategic customer segments, to receiving expert advice for technical upgrades to plant and equipment, these prizes are very intentional and will be a springboard to the next stage of success for the winning businesses."
She added that for the Pacific Island entrepreneurs, "These awards are an important validation of both their quality and their potential. Supporting these businesses, helping them demonstrate what's possible, is critical to creating a stronger entrepreneurial ecosystem in the region."
Cherry summed up the finalists' promise: "The seafood industry is growing at an incredible pace, and more than anything, innovation and imagination are needed to help it grow in the right way, from both a sustainability point of view and a financial one," he said. "The Fish 2.0 finalists clearly had to overcome a lot of hurdles and endure a lot of scrutiny of their ideas—that shows they know what they are doing, are passionate about it, and, maybe most important, can articulate its value."
About Fish 2.0
The Fish 2.0 business competition builds the knowledge and connections needed to increase investment in the sustainable seafood sector. Competitors improve their business models and learn how to approach investors, and investors gain early access to new deals and learn how sustainable seafood can help build their portfolios. This year, 170 businesses from around the world competed for over $180,000 in prizes, and 37 finalists presented their ideas to investors.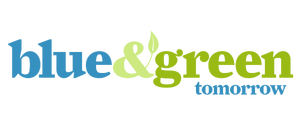 4 Common Items That Can be Reused Again and Again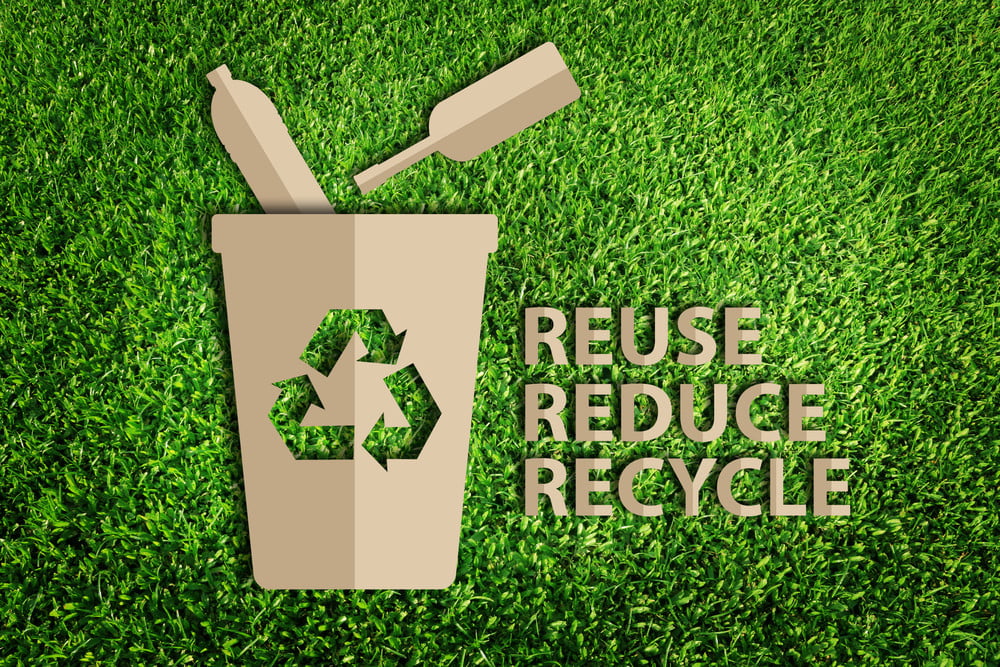 As a society we are getting much better at taking our obligations to the world and environment around us more seriously. This is undoubtedly a good thing! The effects of climate change are beginning to manifest across the world, and this is turning the issue from an abstract threat into a very real danger. Trying to introduce some greener, more eco-friendly practices into your life isn't just a great way of doing something beneficial for society and the world around you. It is a wonderful way of engaging positively with the world and carries with it numerous psychological benefits.
Being a greener, more ecologically friendly person doesn't require any dramatic life changes. Breaking or making a few small habits is all it takes to make your life a greener one. In this article we look at one of the easiest, yet most effective green practices to get into: reusing everyday items.
Jars and Containers
Glass and metal are widely recycled, and recycling is a good thing! However, consider whether any containers you buy, whether it's a tub of ice cream or a jar of coffee, can be washed out and reused for something else. Mason jars, for example, can be used to store homemade pasta sauce and can be washed for future use. Once you start thinking about it, you will find endless opportunities to reuse your old containers.
Soda Bottles
An ice-cold soda is a wonderful treat on a hot day, but buying soda can get expensive, and the manufacturing and distribution of the drinks themselves isn't great for the environment. However, by holding on to your old soda bottles and repurposing them as water bottles, you can save money on drinks, or use them to measure out water for your garden.
Plastic Bags
Most of the time groceries come in paper bags, which are better for the environment than the plastic alternatives, but they are less durable and thus harder to reuse. Whenever the store places your items in a plastic bag, hang onto it so you can reuse the bags again. If you want to take it one step further, consider looking into buying some personalized recycled bags. These bags are designed to last for a long time and are made of recycled materials. They look striking and unique, they'll turn heads, and maybe even attitudes!
Seeds
If you're a keen gardener, then you will already probably know how to reseed your plants in order to ensure a fresh crop after each plant's lifecycle. If you have space in your garden, or haven't yet tried your hand at gardening, then consider planting a small vegetable plot. Growing your own veggies means that you'll be helping to cut back on the emissions generated by their transport and production. The best part about growing your own food in this way is that, by harvesting properly and saving the seeds, you can be set up with fresh vegetables for life!
Reusing and recycling common household items is an easy way to make your world a little bit greener. Once you start looking for these opportunities you'll realize that they're everywhere!
These 5 Green Office Mistakes Are Costing You Money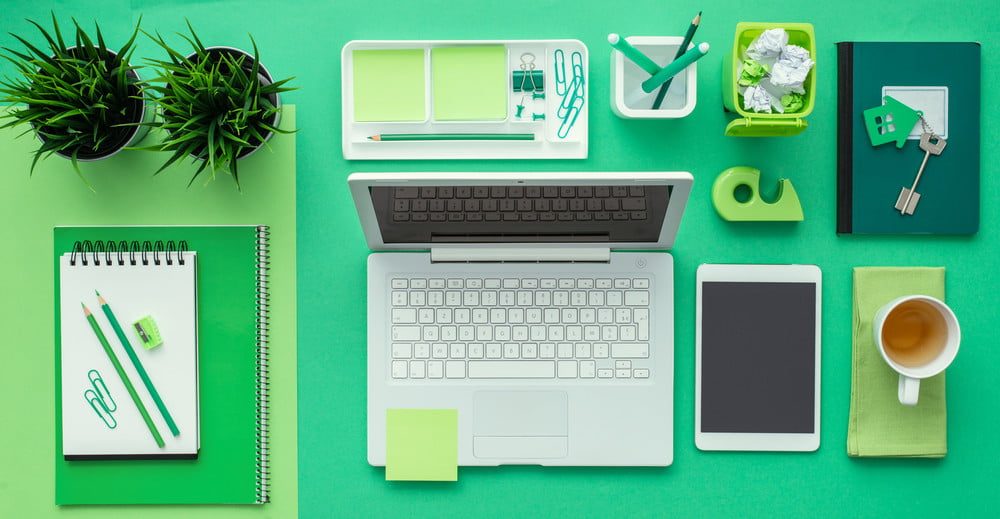 The sudden interest in green business is very encouraging. According to recent reports, 42% of all companies have rated sustainability as an important element of their business. Unfortunately, the focus on sustainability will only last if companies can find ways to use it to boost their ROI.
Many businesses get so caught up in being socially conscious that they hope the financial aspect of it takes care of itself. The good news is that there are plenty of ways to go green and boost your net income at the same time.
Here are some important mistakes that you will want to avoid.
Only implementing sustainability on micro-scale
The biggest reason that brands are going green is to improve their optics with their customers. Too many businesses are making very minor changes, such as processing paperwork online and calling themselves green.
Customers have become wary of these types of companies. If you want to earn their business, you are going to need to go all the way. Bring in a green business consultant and make every feasible change to demonstrate that you are a green organization from top to bottom.
Not prioritizing investments by long-term ROI
It isn't realistic to build an entirely green organization overnight. You will need to allocate your capital wisely.
Before investing in any green assets or services, you should always conduct a long-term cost benefit analysis. The initial investment for some green services may be over $20,000. If they don't shave your cost by at least $3,000 a year, they probably aren't worth the investment.
Determine which green investments will have the best pay off over the next 10 years. Make these investments before anything else. Then compare your options within each of those categories.
Implementing green changes without a plan
Effective, long-term planning is the key to business success. This principle needs to be applied to green organizations as well.
Before implementing a green strategy, you must answer the following questions:
How will I communicate my green business philosophy to my customers?
How will running a green business affect my revenue stream?
How will adopting green business strategies change my monthly expenses? Will they increase or decrease them?
How will my company finance green upgrades and other investments?
The biggest mistake that too many green businesses make is being overly optimistic with these forecasts. Take the time to collect objective data and make your decisions accordingly. This will help you run a much more profitable green business.
Not considering the benefits of green printing
Too many companies believe that going paperless is the only way to run a green organization. Unfortunately, going 100% paperless it's not feasible for most companies.
Rather than aim for an unrealistic goal, consider the option of using a more environmentally friendly printer. It won't be perfect, but it will be better than the alternative.
According to experts from Doranix, environmental printers have several benefits:
They can process paper that has been completely recycled.
They consume less energy than traditional printers.
They use ink that is more environmentally friendly.
You want to take a look at different green printers and compare them. You'll find that some will meet your needs as a green business.
Poorly communicating your green business strategy to customers
Brand positioning doesn't happen on its own. If you want to run a successful green business, you must communicate your message to customers as clearly as possible. You must also avoid the appearance that you are patronizing them.
The best approach is to be clear when you were first making the change. I'll make an announcement about your company's commitment to sustainability.
You also want to reinforce this message overtime by using green labels on all of your products. You don't have to be blatant with your messaging at this stage. Simply provide a small, daily reminder on your products and invoices.
Finally, it is a good idea to participate in green business seminars and other events. If your community has a local Green Chamber of Commerce, you should consider joining as well.