Good Money Week: Mainstreaming sustainable investment – Secrets of Sustainable Business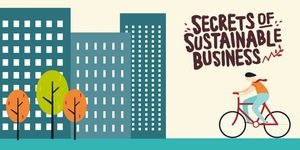 Simon Leadbetter gave a speech yesterday at the The Secrets of Sustainable Business – who cares wins conference. The event brought together ambitious businesses of all sizes and social entrepreneurs to uncover the secrets of making money by doing good. The event was put together by Social Change UK in partnership with The University of Lincoln.
| join our growing community: sign-up to our newsletter and connect on twitter, facebook or linkedin |
My name's Simon Leadbetter and I want to tell you a story of how I went from working in the national press, through unsustainable financial services, to running a sustainability magazine, Blue & Green and standing here today.
My talk is going to explore the mainstreaming of sustainable investment. But I'll give you my conclusion now – sustainable investment's shift into the mainstream is already happening and the really smart money has already got in on the act. I hope from what I'm about to say, you'll see why.
To simplify the journey to launching Blue & Green my prior career comes in thirds: a third in the media, a third in financial services and a third running my businesses.
My third in the media let me see how compelling stories can connect with a readership who wanted to hear them, and in those heady print days, were actually willing to pay for them.
My third in financial services was the most educational, in what I was able to test and learn. The one thing you can say about the money industry is that it has all the money.
In ten years, I spent tens of millions of other people's money to learn what did and didn't work in marketing as we entered the digital age. And I marketed everything from loans, investment to insurance.
My other third, the bit that gets me up in the morning, is running my own businesses.
It was the sale of my very first business which took me to Cambridge as Chief Marketing Officer for a company that profiled fast-growth and innovative start-ups, often venture capital backed.
This was mid-2006, just before the crash and there was an explosion, some would say a bubble, in investment for mediatech, biotech, cleantech, anything tech.
The Stern Report on climate change had come out and a combination of realising that our economy was out of control, our use of resources was out of control and our harm to the planet was out of control plus seeing a solution in cleantech, set the hares running on the business I would eventually launch in November 2010.
I also met some of the world's top climate scientists and their real fear, that they felt the truth was simply too terrifying to tell the public, unnerved me.
Between 2008 and mid 2010 I worked in financial services again, the one safe place in a financial crisis caused by financial services is in financial services.
Finance has all the money, media can tell the stories and cleantech was a positive solution to a growing, even an existential, problem.
In 2010 it was three images that made me resolve to do something. The image of unprecedented Arctic Ice melt, a picture of a disappearing sea and an illustration in De Spiegel.
The polar ice melt. We all know now that our polar ice caps act as massive mirrors that reflect the sun's rays back into space.
The sea is dark and absorbs heat. If there are shorter periods of ice cover, we create a negative feedback loop, when the ice can never recover.
This is a problem for us who live on a goldilocks planet – where it's not too hot and it's not too cold.
I already knew, my friends in the City were producing and circulating investment papers on unlocking the Arctic shipping lanes and exploiting the vast mineral reserves beneath the Arctic Ocean. There's always money in a catastrophe if you move fast enough.
And for anyone who doubts humans can negatively impact our environment:  There's a small sea that appears on every map, in every Atlas, just east of the Caspian, the Aral Sea and its gone. In three decades human activity means we have lost a whole sea.
The third image and the diagram in the centre. Basically it shows the value of all goods and services produced globally in 2010 (the small dark blue circle) compared to the value of all shares, derivatives and currency traded globally in 2010 (the increasing light blue circles)
The ratio of financial trade to real word trade is 26:1.
What does that mean? For ever single dollar we see moving around the real economy as goods and services, which create jobs and prosperity. 26 Dollars are traded in unproductive speculation on currency, derivatives and shares – up to 70% by computers – creating wealth for a tiny elite.
Think about that. Everything we all do in our daily working lives is just 1/26th of what is traded financially – and the ratio is getting worse. It used to be around 10:1.
It was clear that financial trade, more than anything else, was creating the world we live in today, the problems we face, and the one our kids will inherit.
I had to do something that would make 'doing something' about finance easy for an ordinary person like me.
Global climate change is too big a concept, for overworked families to factor in daily decisions.
What decisions could I make easy using my financial and media knowledge?
So I researched the market, I asked three financial advisers if I wanted to invest sustainably, responsibly and ethically, what would I do – in an experience retold to me over and over again over the last five years, my advisers tried to put me off.
I knew there were some fantastic investment opportunities out there, I'd seen them grow, prosper and deliver spectacular returns with my own eyes in Cambridge, but here was my adviser saying it was not possible to match my sustainable values with my investment portfolio.
This story wasn't being told well to or by the financial advisers and wealth managers who act as gatekeepers to the millions who invest billions.
My solution was to combine what I knew about media with what I knew about financial services, and by using the media's storytelling skill and linking it to sustainable financial options we might be able to make a small shift in making money a force for good, rather than the medium of harm.
We would unapologetically cheerlead sustainable investment to advisers and investors. We would create content, simplifying complex narratives, about great investment opportunities – we'd tell the real story and make the connections.
But, as I have regularly told the financial service marketers who have worked for me, Never underestimate how mind numbingly dull most people find investment.
Money is a means to an end, our point of difference in the personal money media is we would write about the other sustainable and responsible things people do like to read about: shopping, holidays, homes, gardens and cars.
We simplify sustainability. We amplify sustainability.
We provide our readers with the knowledge they need to make informed, sustainable choices in their daily lives.
On our site they find out how to invest, travel and shop sustainably and power it all with clean energy.
We introduce our readers to those organisations that balance the needs of the planet, its people and everyone's prosperity.
We produce acres of free content read by over half a million people in 2014. No paywall, as we don't want to just preach to the converted.
This creates a virtuous cycle between our growing readership and growing sustainable organisations.
As I've said, in terms of simplifying, global climate change is too big a concept for daily life.
Fair trade marks, provenance labels and energy efficiency scores can help.  A handy mnemonic can be useful: reduce, reuse, and recycle. Fundamentally it's a really simple message about two things: pollution and waste.
Let's bring it closer to home.
According to Parliament at least 29,000 people die premature deaths each year from air pollution in the UK (it might be as high as 60,000), losing 340,000 life years. With an estimated economic cost of £9-19 billion to the UK economy.
It's seven million deaths across the world. That's not to mention cardiovascular illness, respiratory problems, brain damage and foetal abnormalities for those who live.
All things being equal and taking that lower figure, that's 332 people dying in Lincolnshire.
40 people were tragically killed on Lincolnshire's road in 2014, but because we can't see the silent killer of air pollution, we ignore it, there's no media fuss.
In fact it's likely to be worse than that in our beautiful agricultural county, and I'm slightly uneasy saying this at the Lincolnshire Showground.
The natural ammonia from farms can react with vehicle emissions creating one of the most toxic chemical compounds for humans – ammonium nitrate (look up the effects of that happy stuff).
And when it comes to waste, let's just focus on food and energy.
As a country we throw away 15 million tonnes of food per year. 50% from homes – the equivalent of six meals every week for an average household.
Bear in mind that to feed the 9.7 billion living on our planet in 2050 we will need to produce more food in the next 40 years, than we have in the last 8,000.
When it comes to energy we have four times as many electrical appliances than we did 30 years ago.
More households have many more appliances.
We have over 35 million vehicles on the roads in the UK. 1.2 billion globally.
As more of them become electric vehicles, where does that electricity come from?
That's not to mention that we are a small European nation and 173 of the world's countries want the appliances, the cars and the lifestyle we share with just 20 developed others.
We will need 61% more energy globally than we did in 2010 by 2050.
That's either 61% more of the current mix of majority dirty energy, minority clean energy or a radical transition to majority clean energy and minority dirty energy.
Companies that are solving these food and energy crisis are the ones you really want to invest in.
Those companies can help the developing world leapfrog our outdated, wasteful and polluting modes of transport, energy distribution and food production.
We are in an economic innovation bubble right now.
We have an old and tired, polluting and inefficient economic system that harms people and planet.
We are going through the bubble, the transition, to a new and dynamic, clean and resource-efficient economic system that benefits people and planet.
It's messy and there are casualties. Not everyone is accepting the transition.
And, in some ways, the message has been all wrong.
Former New York Mayor Michael Bloomberg's adviser on Climate change, Carl Pope recently told me in an interview that we need to shift the narrative around climate change action from one of sacrifice and pain to a one of opportunity and prosperity.
Our editorial approach agrees with this: sustainable growth (i.e. growth that balances the triple lock of prosperity, society and the environment) comes from disruptive and sustainable innovation.
Failures are common and a good thing in innovation, because ultimately true champions emerge and we all enjoy falling prices for better outcomes.
As Thomas Edison said "I have not failed. I've just found 10,000 ways that won't work."
New companies burn through cash, they employ people, there are 900,000 start ups in the UK, and if each one took on a new employee we would have full employment.
Start-ups invest, make mistakes, and all too often go under having spent their seed funding. Or they thrive.
Established corporations are more likely to hoard their cash, make efficiencies, trim or outsource the workforce and defend the status quo.
Bizarrely, powerful and mature industries like Oil & Gas still depend on massive amounts of corporate welfare in tax breaks and government handouts to make a profit.
But they lock us into consuming scarce fossil fuel imports from unstable regimes, with volatile prices, creating pollution that is literally poisoning us and making us fight the odd war in distant lands.
Infant industries like renewable energy have always needed a subsidy to disrupt the power of the established status quo.
Adam Smith, the father of modern capitalism, argues explicitly for government protection of infant industries.
And who built the power plants of the energy companies anyway that now bemoan public subsidies for renewable energy? The taxpayer through public subsidy from the 1940s to 1980s.
To misquote Life of Brian, what has public subsidy ever done for us? Apart from Social Housing, Hospitals,  Schools, Universities, Roads, Water and waste infrastructure, GPRS, The internet, Touch Screens. Old power stations. Yes old power stations. So why not new… clean… renewable… power stations?
And, you wouldn't know it if you read the national press but almost all forms of renewable energy are rapidly reaching, have met or have fallen below the price of traditional fossil fuels as a source of energy.
Which brings us back to investment and the mainstream.
Ordinary investors can't take all-or-nothing risks and invest in the really fast-growth, disruptive sustainable enterprises.
Everyone would like to double, triple, quadruple their money which you can do with a start-up, but you can lose everything too.
Fortunately, there are established vehicles that are looking out for stable, and sustainable companies, worth upwards of £100m value.
Investment Funds.
Funds where your investment is pooled with others and a combination of higher and lower risk companies are picked to create a balanced portfolio.
The companies these sustainable funds invest in are similarly looking for efficiencies, they also want to minimise their outgoings to maximise profit but they want resource efficiency – using less raw materials, water and energy,  they want new better technology,  they want a stable or growing workforce and to reduce staff turnover and  they really value and respect their customers so they keep them and will be recommended by them.
Many of the companies sustainable funds invest in are building billion pound infrastructure mass transport, energy or water projects that will deliver sustainable returns for ten, twenty, a hundred years.
They avoid unethical/antisocial/unenvironmental behaviour because in a digital age a well-organised twitter campaign can wipe millions off your share price overnight.
They're the ones you want to invest in – not oil and gas companies that make up 12% of the FTSE100 and most people's pensions, who can't even burn the assets they claim to have if we are to avoid catastrophic runaway climate change.
As I said at the beginning of my speech, the direction of travel is clear for investment. In five short years I've seen a transformation in the debate.
We've moved from if we will transition to a sustainable economy to  when, and will it be fast enough. Ask me afterwards if you want an answer to the 'fast enough' dilemma.
According to Boston Consulting Group, the global value of professionally managed assets was $74 trillion in 2014.
The Global Sustainable Investment Alliance reports that sustainable assets had continued to grow to $21.4 trillion – 29% of the total – but growing by 61% over two years.
In September hundreds of companies and organisations agreed to divest a further $2.6 trillion from fossil fuels – pushing sustainably managed assets to a third of all assets.
Demographic and the Digital age are also in our favour.
The average age of a first-time investor is 40, which means those entering the investment market have grown up fully aware of climate change and concerned about unsustainable economic growth.
Digitally, with 24-hour rolling news, camera phones and citizen journalism, it's harder than ever for companies to hide unsustainable behaviour in distant corners of the world and much easier for consumers to raise awareness of the issue.
Sustainable investment used to be narrow – about avoiding harm, and semi-religious in its prohibitions – the sin stocks – no sex, no drugs, no gambling etc. what was called 'ethical investment.'
Today it's about maximising economic, social and environmental benefits – the good stocks: energy, water, food, health, robotics, artificial intelligence, etc. what is called socially responsible or sustainable investment
The fringe of sustainability – Carson's Silent Spring, Schumpeter's Small is Beautiful, Brundtlands Commission – is now more widely accepted in the City of London…
Environmental, Social and Corporate Governance (ESG) issues are a serious aspect of good risk management – look at BP/VW/Tesco all of which were preventable surprises.
Over five years it's become less about making a niche sector larger, but making the larger mainstream sustainable.
Peer-to-peer activity, credit unions, crowdfunding, social enterprise, community benefit companies are all other aspects that means sustainable investment is becoming the consensus.
September's sustainable development goals and the pivotal climate conference in Paris in December underscore this mainstreaming.
I hope what I've conveyed is there is an enormous opportunity as individuals and organisations to participate in the fourth revolution one of wealth creation and ethical capitalism: the sustainable revolution.
The agricultural, industrial and information being the preceding three revolutions.
This week is also Good Money Week, an annual opportunity to ensure that those you trust with your money are looking after it well and using it in ways that benefit society and protect the environment.
As individuals choose a sustainable current account provider: A good local building society, Handelsbanken, Unity Trust, Ecology Building Society and the Cooperative, yes even them after all its woes.
As investors choose a sustainable fund: WHEB, Triodos, Threadneedle, Impax, Quilter Cheviot, Alliance Trust, EdenTree, F&C, First State, Henderson, Pictet and Rathbone Greenbank are all doing amazing things to make investment more sustainable.
But this is an event about sustainable and caring businesses.
You have an opportunity to ensure that those who trust you with their custom know that you are looking after their long-term interests and looking at ways that benefit society and protect the environment.
As business people be the sustainable and disruptive innovator: use less water and energy, deploy new and better technology, build a stable workforce and reduce staff turnover and really value and respect your customers so you keep them and they recommended you.
Who knows, at some point Blue & Green might come knocking to say we want to publish a profile about you, help you promote a crowd funding campaign or connect you with the sustainable angels and investors we know.
As I saw in Cambridge in 2006, and have seen ever since, the richest and the smartest investors, which aren't necessarily the same thing, have already put their money where their mouth is on this and are investing sustainably.
To conclude: the odds might be against us and the current situation is certainly grim. Everything is not awesome. But the status quo is not an option. You can make sustainable investment the mainstream philosophy:
– Read Blue & Green's Guide to Sustainable Investment – launched last Friday
– Take a look at 3D Investing to find the real heroes of sustainable investment
– Read about Good Money Week – there is a smorgasbord of great content there
– And build sustainable and caring business, they're the only ones that will prosper in the emerging economy
Thank you.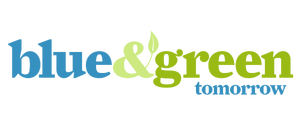 Will Self-Driving Cars Be Better for the Environment?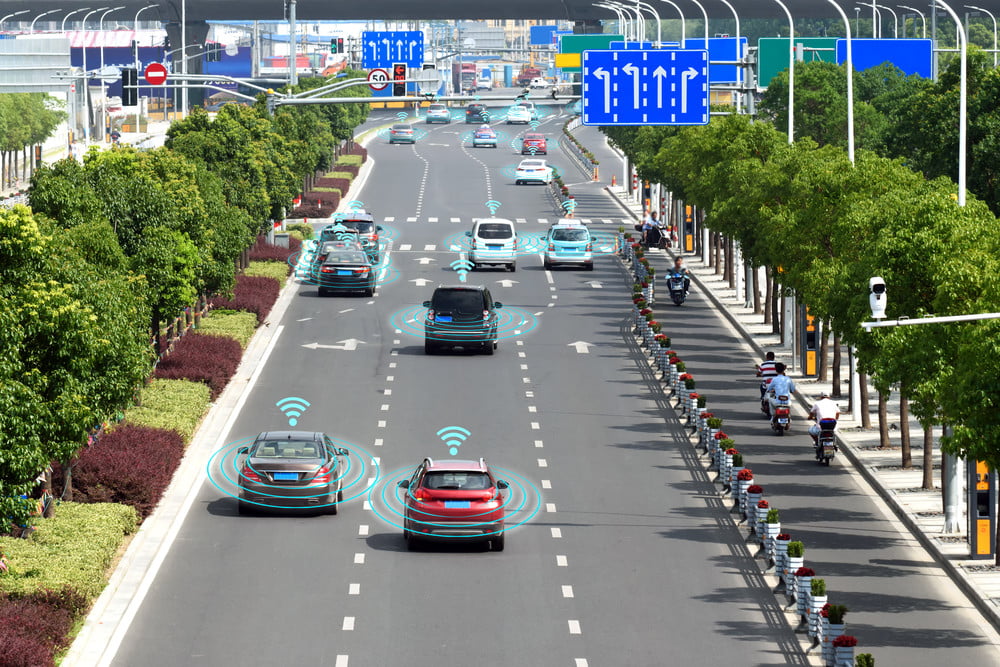 Technologists, engineers, lawmakers, and the general public have been excitedly debating about the merits of self-driving cars for the past several years, as companies like Waymo and Uber race to get the first fully autonomous vehicles on the market. Largely, the concerns have been about safety and ethics; is a self-driving car really capable of eliminating the human errors responsible for the majority of vehicular accidents? And if so, who's responsible for programming life-or-death decisions, and who's held liable in the event of an accident?
But while these questions continue being debated, protecting people on an individual level, it's worth posing a different question: how will self-driving cars impact the environment?
The Big Picture
The Department of Energy attempted to answer this question in clear terms, using scientific research and existing data sets to project the short-term and long-term environmental impact that self-driving vehicles could have. Its findings? The emergence of self-driving vehicles could essentially go either way; it could reduce energy consumption in transportation by as much as 90 percent, or increase it by more than 200 percent.
That's a margin of error so wide it might as well be a total guess, but there are too many unknown variables to form a solid conclusion. There are many ways autonomous vehicles could influence our energy consumption and environmental impact, and they could go well or poorly, depending on how they're adopted.
Driver Reduction?
One of the big selling points of autonomous vehicles is their capacity to reduce the total number of vehicles—and human drivers—on the road. If you're able to carpool to work in a self-driving vehicle, or rely on autonomous public transportation, you'll spend far less time, money, and energy on your own car. The convenience and efficiency of autonomous vehicles would therefore reduce the total miles driven, and significantly reduce carbon emissions.
There's a flip side to this argument, however. If autonomous vehicles are far more convenient and less expensive than previous means of travel, it could be an incentive for people to travel more frequently, or drive to more destinations they'd otherwise avoid. In this case, the total miles driven could actually increase with the rise of self-driving cars.
As an added consideration, the increase or decrease in drivers on the road could result in more or fewer vehicle collisions, respectively—especially in the early days of autonomous vehicle adoption, when so many human drivers are still on the road. Car accident injury cases, therefore, would become far more complicated, and the roads could be temporarily less safe.
Deadheading
Deadheading is a term used in trucking and ridesharing to refer to miles driven with an empty load. Assume for a moment that there's a fleet of self-driving vehicles available to pick people up and carry them to their destinations. It's a convenient service, but by necessity, these vehicles will spend at least some of their time driving without passengers, whether it's spent waiting to pick someone up or en route to their location. The increase in miles from deadheading could nullify the potential benefits of people driving fewer total miles, or add to the damage done by their increased mileage.
Make and Model of Car
Much will also depend on the types of cars equipped to be self-driving. For example, Waymo recently launched a wave of self-driving hybrid minivans, capable of getting far better mileage than a gas-only vehicle. If the majority of self-driving cars are electric or hybrids, the environmental impact will be much lower than if they're converted from existing vehicles. Good emissions ratings are also important here.
On the other hand, the increased demand for autonomous vehicles could put more pressure on factory production, and make older cars obsolete. In that case, the gas mileage savings could be counteracted by the increased environmental impact of factory production.
The Bottom Line
Right now, there are too many unanswered questions to make a confident determination whether self-driving vehicles will help or harm the environment. Will we start driving more, or less? How will they handle dead time? What kind of models are going to be on the road?
Engineers and the general public are in complete control of how this develops in the near future. Hopefully, we'll be able to see all the safety benefits of having autonomous vehicles on the road, but without any of the extra environmental impact to deal with.
New Zealand to Switch to Fully Renewable Energy by 2035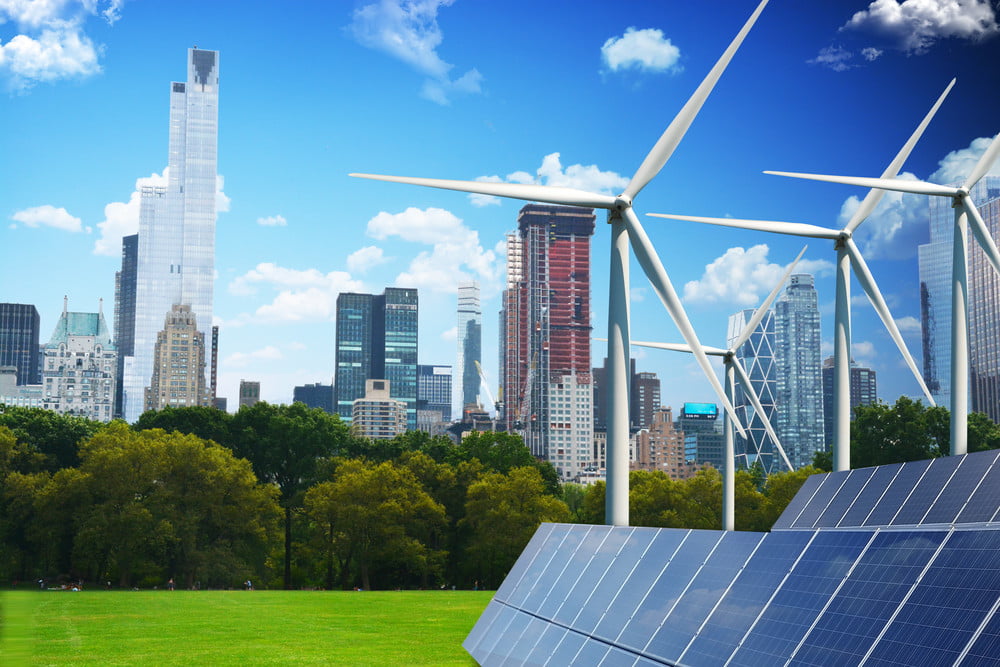 New Zealand's prime minister-elect Jacinda Ardern is already taking steps towards reducing the country's carbon footprint. She signed a coalition deal with NZ First in October, aiming to generate 100% of the country's energy from renewable sources by 2035.
New Zealand is already one of the greenest countries in the world, sourcing over 80% of its energy for its 4.7 million people from renewable resources like hydroelectric, geothermal and wind. The majority of its electricity comes from hydro-power, which generated 60% of the country's energy in 2016. Last winter, renewable generation peaked at 93%.
Now, Ardern is taking on the challenge of eliminating New Zealand's remaining use of fossil fuels. One of the biggest obstacles will be filling in the gap left by hydropower sources during dry conditions. When lake levels drop, the country relies on gas and coal to provide energy. Eliminating fossil fuels will require finding an alternative source to avoid spikes in energy costs during droughts.
Business NZ's executive director John Carnegie told Bloomberg he believes Ardern needs to balance her goals with affordability, stating, "It's completely appropriate to have a focus on reducing carbon emissions, but there needs to be an open and transparent public conversation about the policies and how they are delivered."
The coalition deal outlined a few steps towards achieving this, including investing more in solar, which currently only provides 0.1% of the country's energy. Ardern's plans also include switching the electricity grid to renewable energy, investing more funds into rail transport, and switching all government vehicles to green fuel within a decade.
Zero net emissions by 2050
Beyond powering the country's electricity grid with 100% green energy, Ardern also wants to reach zero net emissions by 2050. This ambitious goal is very much in line with her focus on climate change throughout the course of her campaign. Environmental issues were one of her top priorities from the start, which increased her appeal with young voters and helped her become one of the youngest world leaders at only 37.
Reaching zero net emissions would require overcoming challenging issues like eliminating fossil fuels in vehicles. Ardern hasn't outlined a plan for reaching this goal, but has suggested creating an independent commission to aid in the transition to a lower carbon economy.
She also set a goal of doubling the number of trees the country plants per year to 100 million, a goal she says is "absolutely achievable" using land that is marginal for farming animals.
Greenpeace New Zealand climate and energy campaigner Amanda Larsson believes that phasing out fossil fuels should be a priority for the new prime minister. She says that in order to reach zero net emissions, Ardern "must prioritize closing down coal, putting a moratorium on new fossil fuel plants, building more wind infrastructure, and opening the playing field for household and community solar."
A worldwide shift to renewable energy
Addressing climate change is becoming more of a priority around the world and many governments are assessing how they can reduce their reliance on fossil fuels and switch to environmentally-friendly energy sources. Sustainable energy is becoming an increasingly profitable industry, giving companies more of an incentive to invest.
Ardern isn't alone in her climate concerns, as other prominent world leaders like Justin Trudeau and Emmanuel Macron have made renewable energy a focus of their campaigns. She isn't the first to set ambitious goals, either. Sweden and Norway share New Zealand's goal of net zero emissions by 2045 and 2030, respectively.
Scotland already sources more than half of its electricity from renewable sources and aims to fully transition by 2020, while France announced plans in September to stop fossil fuel production by 2040. This would make it the first country to do so, and the first to end the sale of gasoline and diesel vehicles.
Many parts of the world still rely heavily on coal, but if these countries are successful in phasing out fossil fuels and transitioning to renewable resources, it could serve as a turning point. As other world leaders see that switching to sustainable energy is possible – and profitable – it could be the start of a worldwide shift towards environmentally-friendly energy.
Sources: https://www.bloomberg.com/news/articles/2017-11-06/green-dream-risks-energy-security-as-kiwis-aim-for-zero-carbon
https://www.reuters.com/article/us-france-hydrocarbons/france-plans-to-end-oil-and-gas-production-by-2040-idUSKCN1BH1AQ