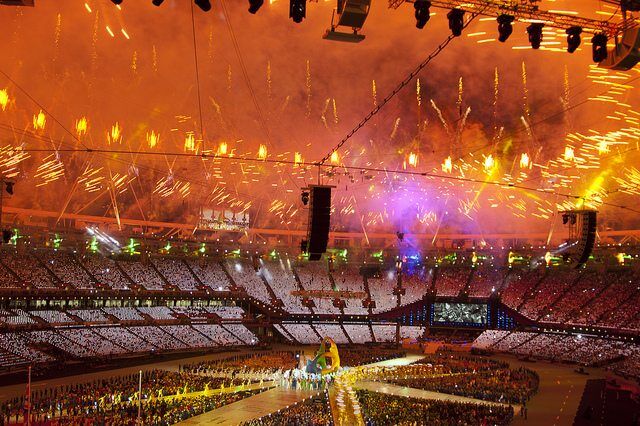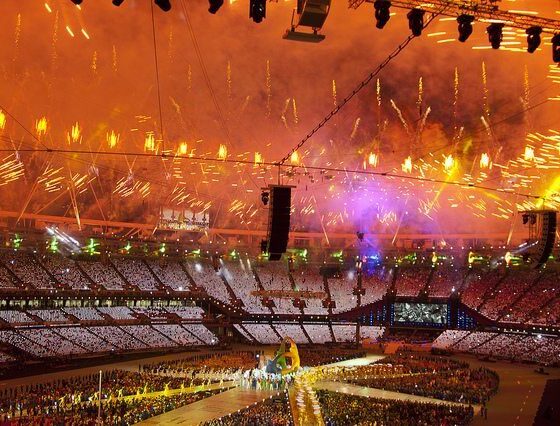 Millions of FSC-certified Products To Be used In Rio At The 2016 Olympics and Paralympics
A guide to where you'll find responsibly-sourced FSC forest products at the Rio Summer Olympics and Paralympic Games
Attending Rio 2016 this summer? If so, you'll almost certainly come into contact with more than one FSC-certified product and, by extension, will be supporting the growth of responsible forestry worldwide.
In preparation for the Rio Summer Olympic and Paralympic Games, the Forest Stewardship Council (FSC) has released a comprehensive list detailing all of the places where responsibly managed wood-based products have been used for the construction and promotion of the Games.
This has been enabled by a partnership with the Rio 2016 Committee to increase environmental awareness around the games, and ensure the responsible use of forest products. All products acquired by the Organizing Committee of the Rio 2016 Olympic and Paralympic Games have been FSC certified, from structures to stationery.
Through FSC certification, companies are making a commitment to acquire and sell wood-based products that come from responsible sources. All products carrying the FSC label come from forests that are environmentally responsible, socially beneficial, and economically viable.
Hundreds of organizations have obtained FSC certification to help with the creation of a more responsible Olympics, including the Brazilian Mint which, among other assets, will produce all athlete diplomas and certificates during the games.
Other FSC-certified suppliers have been chosen as Olympic torch bearers, in acknowledgement of their work to take care of forests in their region.
Kim Carstensen, managing director of FSC said: The Olympics is about creating a legacy that inspires others, and Rio has put environmental awareness at the heart of its message. Through the visibility of FSC certification at the Games, the importance of responsible forestry is clearly demonstrated, and we hope that many more consumers will actively seek out FSC-certified products in order to help preserve our forests for future generations.
The FSC-certified Olympics: in numbers
Partnerships
· 214 organizations have become FSC certificate holders since the Olympics agreement was signed, many in order to provide responsibly-sourced products to Rio 2016
· Partners come from the paper industry, graphic services, furniture, sawn wood, panels, planks, fiber board, plywood, flooring and tiles.
· Eight micro and small organizations have obtained FSC certification through the 'Sebrae no Pódio' programme, an initiative set up by the Brazilian government aiming to stimulate the growth of micro and small enterprises in Brazil
FSC-Certified Structures at the Games
· Velodrome track (see video)
· Golf club façade
· 185 Olympic podiums
· 191 Paralympic podiums
· 93 Paralympic ramps
· 5,130 wooden medal boxes
· Flooring, furniture, containers, handrails and partitions used in temporary structures
FSC-Certified Paper at the Games
· 7.5 million Olympic and Paralympic event tickets
· 37,347 awarding diplomas;
· 5,130 Authenticity Olympic and Paralympic medal certificates
· 93,754 participation certificates
· 237,877 celebration certificates
· Rio 2016 sticker album
Torch bearer profiles
A total of seven individuals have been chosen as torch bearers due to their work with FSC, including:
Mario Mantovani (View interview)
Mario is the director of public policy at the SOS Atlantic Forest Foundation, an NGO established in 1986. Through this and many other organizations that he supports, Mario is engaged in the conservation of threatened forests in Brazil and as well as threatened marine environments. He aims to promote the protection of biodiversity across Brazil through educating the public about the region's forests and the ecosystems that are under its influence.
Miriam Prochnow (View interview)
Miriam is a full-time environmentalist with a mission to protect nature and preserve biodiversity. She helped to create the Association for the Preservation of the Environment (Apremavi), and coordinates national environmental education projects and landscape planning initiatives. She was the coordinator of the Atlantic Forest NGO Network, influencing the approval of the Atlantic Forest Law and the creation of forest conservation areas.
Rubens Gomes (View interview)
Rubens has dedicated his past 18 years to taking young people off the streets by creating the Luthier Amazonas Workshop School (OELA): an institution that teaches how to use natural resources responsibly for the good of society. At his school, low-income young people learn to make stringed instruments with FSC-certified wood from the Amazon, stimulating creativity as well as environmental awareness.
About FSC
The Forest Stewardship Council (FSC) is an independent nongovernmental organization that promotes environmentally sound, socially beneficial, and economically prosperous management of the world's forests. FSC was created in 1993 to help consumers and businesses identify products from well managed forests. FSC sets standards by which forests are certified, offering credible verification to people who are buying wood and wood products. Currently more than 190 million hectares of forest are certified to FSC standards worldwide, along with over 30,000 chain of custody certificates.
For more information visit www.ic.fsc.org (international) or www.fsc.org.br (Brazil).