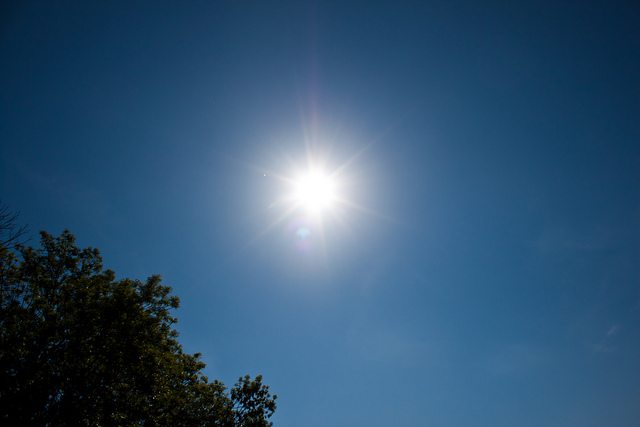 Last month was the second warmest April worldwide since records began, according to preliminary measurements from NASA.
Around the world, temperatures averaged 58.5F (14.7C), 1.3F (0.7C) higher than usual. This is only just short of the 59.9F (15.5C) record set in 2010.
Europe and Asia were most affected, with temperatures reaching between 2-7.9F above average. The biggest increases were detected in eastern Russia and Mongolia.
This followed the fourth warmest March on record, and is now the 350th month in a row where global temperatures have been above average.
Some 13 of the 14 warmest years on record were in 21st century, a trend scientists attribute to manmade greenhouse gas emissions.
April also proved to be the first month in human history where atmospheric levels of CO2 averaged at over 400 parts per million (ppm).
The unwelcome record brings the world closer to a point of no return.
According to the UN Intergovernmental Panel on Climate Change (IPCC), in order to limit global warming to the recommended 2C from average temperatures pre-industrial times, the concentration of all greenhouse gases – including methane and other gasses not counted in the new measurement – must not rise above 450 ppm this century. 
Currently, levels are rising at a pace of around 2-3ppm each year.
Photo: Gerwin Sturm via Flickr
Further reading:
April carbon dioxide levels above landmark 400ppm threshold for entire month
UN: 13 of 14 warmest years on record were in 21st century
World experiences warmest November in 134 years
2013 currently joint-seventh warmest year since records began in 1850