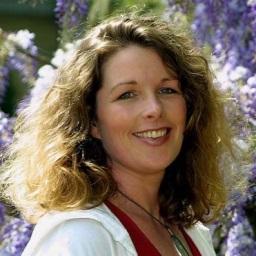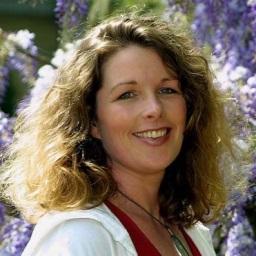 Natural Capital and Traditional Nature Conservation Approaches Should Work Together in the UK
A new government approach is needed to reverse the continuing decline of the UK's natural environment, says a new report by think tank Green Alliance. Nature conservation and the more recently developed natural capital thinking both offer ways to tackle issues such as species decline and soil degradation. Until now, they have been widely viewed as conflicting. Natural capital is an economic approach based on valuing the benefits society receives from natural assets such as soil, water and biodiversity. In contrast, nature conservation recognises the intrinsic value of the environment and seeks to protect it from the negative impacts of the economy.
This report suggests that a new comprehensive strategy is needed, combining the strengths of both approaches. This aligned approach would use new tools such as natural capital accounting and market-based policies to support companies in reducing their environmental impacts and investing in natural services. It would work alongside traditional conservation instruments such as regulation, grants and the creation of nature reserves.
It concludes that:
The natural capital approach can drive new business investment to protect and maintain natural systems.
The strongest business case for investment is in protecting or maintaining natural assets like soil and water. The case for business investment is weaker with assets like biodiversity, which benefit society at large.
The scale of environmental decline in the UK requires the restoration of natural systems at landscape scale. Nature conservation approaches will often be the cheapest and most effective way to deliver this.
Aligning the two approaches would increase the total resources available and lead to greater protection and accelerated restoration of the UK's natural environment.
Commenting on the report's findings, Sue Armstrong Brown, policy director at Green Alliance, said:
"The natural capital approach can have real benefits but it can't do everything. Nature conservation is vital to ensure that our environment is protected and restored. But deploying it at the scale needed has proved challenging. As the government considers its 25 year plan for nature, it has a golden opportunity to align new natural capital ideas with tried and tested conservation tools, and create a more powerful framework to reverse the decline."
Dame Fiona Kendrick, chairman & CEO, Nestlé UK & Ireland, said:
"It is imperative that we act now to protect, manage and restore the UK's natural environment. Natural capital mechanisms and nature conservation practices provide complementary approaches that can be deployed together, by companies and governments."
David Fursdon, farmer and Chair of the 2013 Future of Farming Review, said:
"Farmers and landowners are of course interested in the long term maintenance of their assets, including their environmental assets. But it is sometimes difficult to see how this can be afforded, particularly when it does not impact positively on their bottom line in the short term. Natural capital accounting could well be a way of engaging more of them in this process, particularly where the value can be identified, so I welcome the joint approach proposed by this report."
Paul Morling, principal economist at RSPB, said:
"This report explains why it is crucial to harness both ecological and economic perspectives if we are to reverse the accelerating loss of nature. Conservationists have long known that nature needs people to thrive and natural capital thinking is making it clear that human well-being and prosperity are equally dependent on nature's life support systems.  As this report suggests, success will depend on finding a synthesis of traditional conservation interventions and new measures to maintain our ecological assets."
Jonathan Hughes, CEO of the Scottish Wildlife Trusts, said:
"Green Alliance's report is a welcome contribution to the evolving debate on how we best apply the concept of natural capital for the benefit of people and planet. I hope the report will help politicians and senior business leaders understand that investing in our natural capital will lead not only to ecological returns, but measurable economic and social returns too."
Caroline Drummond, CEO of LEAF (Linking Environment and Farming), said:
"This report provides a great start to the debate on how we truly value our natural environment and start delivering change.  Farmers, in particular, are contributing greatly to protecting and enhancing habitats for nature, but with greater incentives more could be done.  Let's get the debate going!"