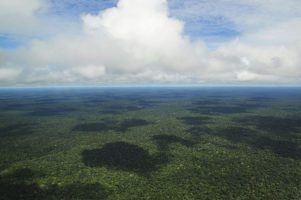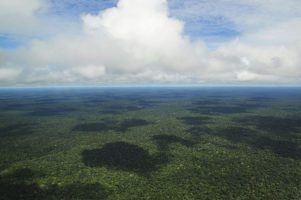 Private Sector Announce Future of Rainforest Conservation Will Be Determined By Finance and Regulation
The future of sustainable development in the Asia Pacific Region is critical with respect to access to finance and the supportive legal and regulatory environment.
This was the key message taken by private sector businesses to the Asia Pacific Rainforest Partnership (APRP) Summit as Governments, farmers, businesses, NGOs and academics met today to help realise the goal of building on the Paris Climate Change Agreement by significantly reducing emissions from the deforestation and degradation of the 740 million hectares of forest spread across the Asia-Pacific region.
The Asia Pacific Rainforest Recovery Plan Private Sector Roundtable is made up of businesses including Asia Pulp & Paper Group (APP), Wilmar, Sime Darby, New Forests, PT Rimba Makmur Utama, Simmonds Lumber and Baker and McKenzie, amongst others.
After just 6 months of working together, the members today published details of pilot conservation projects and policy recommendations in an effort to push for new mechanisms to facilitate public private engagement on rainforest protection projects.
Amongst the projects submitted by the Private Sector Roundtable there is the the potential[1] to safeguard forests in landscapes covering approximately 500,000 hectares and to improve the livelihoods of up to the same number of people living in villages where these projects are being implemented. Preserving rainforests, especially those on peatlands, will avoid the release of 20 tons of CO2e per hectare per year, which would have been released with the conversion into short rotation crops/plantations, according to IPCC methodology. Scaling these projects up could transform sustainable economic development and green growth across the entire Asia-Pacific region, but only if further finance and support can be unlocked.
Action at scale is essential with forests playing a critical role in climate change, food security, peoples' livelihoods and biodiversity with the UN FAO recently highlighting an urgent need to promote more positive interactions between agriculture and forestry to build sustainable agricultural systems and improve food security.
"The work of the roundtable, over just a short six months of collaboration, shows that the private sector is already taking a leadership role and ready to act quickly in tackling issues around climate change and deforestation, paving the way for even greater collaboration between governments, companies and civil society, and the possibility to develop a new financing model to leverage existing efforts being undertaken by the private sector" said Australia's Minister of Environment and Energy, Josh Frydenberg.
The pilot projects demonstrate how low carbon development can be promoted across the Asia Pacific region. Spanning a range of countries in the region, they showcase a variety of potential new business models based on a landscape approach, from biodiversity credits to smallholder certification. Finance and interested partners are urgently needed to scale these types of projects up across the region.
Sustainable landscape management does not recognise administrative boundaries.
"Forest protection, restoration and sustainable development require collaboration to innovate and create new business models and crucially, ensure that the stewards of the land – smallholders – are involved and benefit directly from these projects." says Aida Greenbury, Managing Director of Sustainability for APP and Chair of the Private Sector Roundtable.
"The members of the Private Sector Roundtable have highlighted four key challenges that we need to resolve if we want to make the Paris agreement a reality and arrest deforestation in the Asia Pacific region: How do we incentivise businesses when participation in the carbon market is voluntary and carbon prices are low. How do we monitor progress, what baseline are we working from? And most importantly, how can we leverage the role of the private sector, how can we organise finance mechanisms that actually deliver cash to the smallholders and stakeholders in the forest? These are the people at the frontline of protecting rainforests in our region."
The private sector roundtable has taken these issues in a package of policy briefs which provide recommendations to governments, other private sector actors, and civil society. "Without a supportive regulatory environment and a clear economic return provided for taking action to undertake REDD+ or other forest protection measure , reaching the Paris goal of mobilising $100 billion by 2020, will remain a far-off dream. The private sector stands ready to step up investment and encourages further collaboration with other partners and in particular donor governments at the summit to ensure that the 450 million people in Asia and Pacific that depend on forests for their livelihood can continue to do so long into the future," says Martijn Wilder AM of Baker and McKenzie, and Vice-Chair of the Private Sector Roundtable.