Scottish Government Is Idling on Transport Changes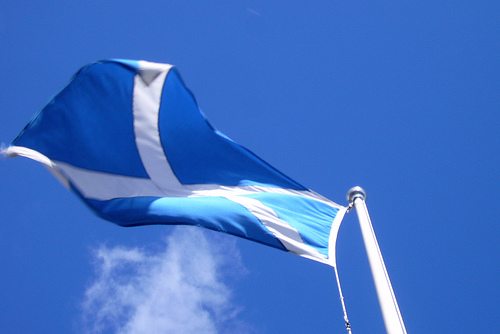 The Scottish Government today produced a 'Transport Strategy Refresh' and released transport statistics from 2006-2014 showing a significant drop in bus passengers and the continued dominance of the car. Commenting on the figures, Friends of the Earth Scotland Director Dr Richard Dixon "These disappointing figures show that the Scottish Government is idling on the transport changes the country needs.
Our current transport policies are killing people and trashing the climate.  There are more cars on the road, more miles being driven and a higher proportion of journeys to work being made by car.  Put simply, we're going in the wrong direction. The majority of our air pollution is coming from traffic, leading to the public health crisis whereby 2000 lives are lost each year.
"A quarter of all our climate emissions are coming from our transport system – a figure that has remained largely unchanged in the last decade while other sectors have reduced emissions."
Figures show bus passenger journeys have decreased by 12% from 476 million to 414million between 2006 and 2014.
Dr Dixon continued,
"The significant fall in bus journeys is deeply concerning and the Government should be investing more in public transport if they wish to see a real sustained improvement in passenger figures.  The Government have presided over 14% and 16% rises in bus and rail whereas the cost of running a car has stayed the same in real terms.  Public transport must be on a level footing with the private car if people are to be able to make sensible transport choices."
Cycling has shown an increase in kilometres covered but still only accounts for 1.4% of all journeys.
Dr Dixon continued,
"Cycling has progressed steadily but still is the poor relation when it comes to government funding.  Active travel schemes that encourage walking and cycling will receive just £41million this year whereas motorways and trunk roads will get twenty times as much.
We're calling on Finance Secretary to rethink these allocations and boost spending on clean transport.  The Scottish Government's target is for 10% of all journeys to be taken by bicycle by 2020 so we've got a mountain to climb."
On Transport minister Derek Mackay's comments as reported in The Scotsman saying that car growth could not continue, Dr Dixon concluded:
"We welcome the Minister's recognition that the current situation cannot go on but the Government must be more radical if it is to transform our transport system."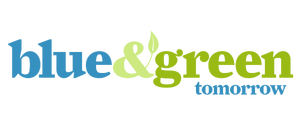 These 5 Green Office Mistakes Are Costing You Money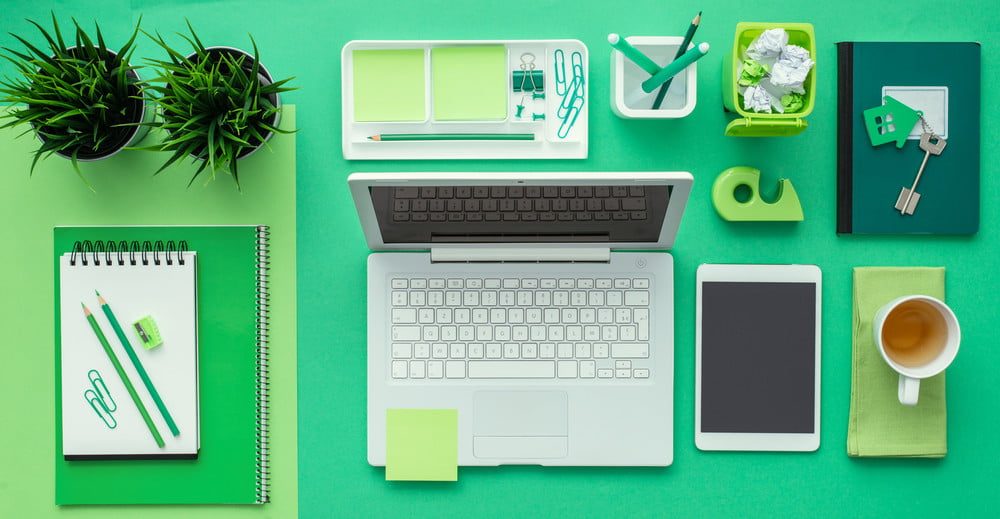 The sudden interest in green business is very encouraging. According to recent reports, 42% of all companies have rated sustainability as an important element of their business. Unfortunately, the focus on sustainability will only last if companies can find ways to use it to boost their ROI.
Many businesses get so caught up in being socially conscious that they hope the financial aspect of it takes care of itself. The good news is that there are plenty of ways to go green and boost your net income at the same time.
Here are some important mistakes that you will want to avoid.
Only implementing sustainability on micro-scale
The biggest reason that brands are going green is to improve their optics with their customers. Too many businesses are making very minor changes, such as processing paperwork online and calling themselves green.
Customers have become wary of these types of companies. If you want to earn their business, you are going to need to go all the way. Bring in a green business consultant and make every feasible change to demonstrate that you are a green organization from top to bottom.
Not prioritizing investments by long-term ROI
It isn't realistic to build an entirely green organization overnight. You will need to allocate your capital wisely.
Before investing in any green assets or services, you should always conduct a long-term cost benefit analysis. The initial investment for some green services may be over $20,000. If they don't shave your cost by at least $3,000 a year, they probably aren't worth the investment.
Determine which green investments will have the best pay off over the next 10 years. Make these investments before anything else. Then compare your options within each of those categories.
Implementing green changes without a plan
Effective, long-term planning is the key to business success. This principle needs to be applied to green organizations as well.
Before implementing a green strategy, you must answer the following questions:
How will I communicate my green business philosophy to my customers?
How will running a green business affect my revenue stream?
How will adopting green business strategies change my monthly expenses? Will they increase or decrease them?
How will my company finance green upgrades and other investments?
The biggest mistake that too many green businesses make is being overly optimistic with these forecasts. Take the time to collect objective data and make your decisions accordingly. This will help you run a much more profitable green business.
Not considering the benefits of green printing
Too many companies believe that going paperless is the only way to run a green organization. Unfortunately, going 100% paperless it's not feasible for most companies.
Rather than aim for an unrealistic goal, consider the option of using a more environmentally friendly printer. It won't be perfect, but it will be better than the alternative.
According to experts from Doranix, environmental printers have several benefits:
They can process paper that has been completely recycled.
They consume less energy than traditional printers.
They use ink that is more environmentally friendly.
You want to take a look at different green printers and compare them. You'll find that some will meet your needs as a green business.
Poorly communicating your green business strategy to customers
Brand positioning doesn't happen on its own. If you want to run a successful green business, you must communicate your message to customers as clearly as possible. You must also avoid the appearance that you are patronizing them.
The best approach is to be clear when you were first making the change. I'll make an announcement about your company's commitment to sustainability.
You also want to reinforce this message overtime by using green labels on all of your products. You don't have to be blatant with your messaging at this stage. Simply provide a small, daily reminder on your products and invoices.
Finally, it is a good idea to participate in green business seminars and other events. If your community has a local Green Chamber of Commerce, you should consider joining as well.
2017 Was the Most Expensive Year Ever for U.S. Natural Disaster Damage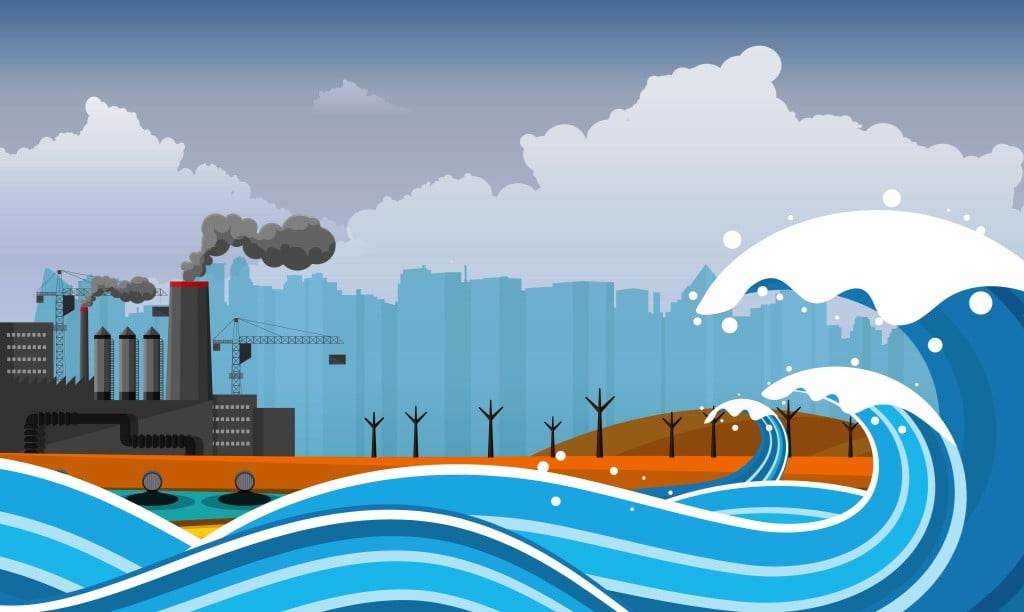 Devastating natural disasters dominated last year's headlines and made many wonder how the affected areas could ever recover. According to data from the U.S. National Oceanic and Atmospheric Administration (NOAA), the storms and other weather events that caused the destruction were extremely costly.
Specifically, the natural disasters recorded last year caused so much damage that the associated losses made 2017 the most expensive year on record in the 38-year history of keeping such data. The following are several reasons that 2017 made headlines for this notorious distinction.
Over a Dozen Events With Losses Totalling More Than $1 Billion Each
The NOAA reports that in total, the recorded losses equaled $306 billion, which is $90 billion more than the amount associated with 2005, the previous record holder. One of the primary reasons the dollar amount climbed so high last year is that 16 individual events cost more than $1 billion each.
Global Warming Contributed to Hurricane Harvey
Hurricane Harvey, one of two Category-4 hurricanes that made landfall in 2017, was a particularly expensive natural disaster. Nearly 800,000 people needed assistance after the storm. Hurricane Harvey alone cost $125 billion, with some estimates even higher than that. So far, the only hurricane more expensive than Harvey was Katrina.
Before Hurricane Harvey hit, scientists speculated climate change could make it worse. They discussed how rising ocean temperatures make hurricanes more intense, and warmer atmospheres have higher amounts of water vapor, causing larger rainfall totals.
Since then, a new study published in "Environmental Research Letters" confirmed climate change was indeed a factor that gave Hurricane Harvey more power. It found environmental conditions associated with global warming made the storm more severe and increase the likelihood of similar events.
That same study also compared today's storms with ones from 1900. It found that compared to those earlier weather phenomena, Hurricane Harvey's rainfall was 15 percent more intense and three times as likely to happen now versus in 1900.
Warming oceans are one of the contributing factors. Specifically, the ocean's surface temperature associated with the region where Hurricane Harvey quickly transformed from a tropical storm into a Category 4 hurricane has become about 1 degree Fahrenheit warmer over the past few decades.
Michael Mann, a climatologist from Penn State University, believes that due to a relationship known as the Clausius-Clapeyron equation, there was about 3-5 percent more moisture in the air, which caused more rain. To complicate matters even more, global warming made sea levels rise by more than 6 inches in the Houston area over the past few decades. Mann also believes global warming caused the stationery summer weather patterns that made Hurricane Harvey stop moving and saturate the area with rain. Mann clarifies although global warming didn't cause Hurricane Harvey as a whole, it exacerbated several factors of the storm.
Also, statistics collected by the Environmental Protection Agency (EPA) from 1901-2015 found the precipitation levels in the contiguous 48 states had gone up by 0.17 inches per decade. The EPA notes the increase is expected because rainfall totals tend to go up as the Earth's surface temperatures rise and additional evaporation occurs.
The EPA's measurements about surface temperature indicate for the same timespan mentioned above for precipitation, the temperatures have gotten 0.14 Fahrenheit hotter per decade. Also, although the global surface temperature went up by 0.15 Fahrenheit during the same period, the temperature rise has been faster in the United States compared to the rest of the world since the 1970s.
Severe Storms Cause a Loss of Productivity
Many people don't immediately think of one important factor when discussing the aftermath of natural disasters: the adverse impact on productivity. Businesses and members of the workforce in Houston, Miami and other cities hit by Hurricanes Harvey and Irma suffered losses that may total between $150-200 billion when both damage and sacrificed productivity are accounted for, according to estimates from Moody's Analytics.
Some workers who decide to leave their homes before storms arrive delay returning after the immediate danger has passed. As a result of their absences, a labor-force shortage may occur. News sources posted stories highlighting that the Houston area might not have enough construction workers to handle necessary rebuilding efforts after Hurricane Harvey.
It's not hard to imagine the impact heavy storms could have on business operations. However, companies that offer goods to help people prepare for hurricanes and similar disasters often find the market wants what they provide. While watching the paths of current storms, people tend to recall storms that took place years ago and see them as reminders to get prepared for what could happen.
Longer and More Disastrous Wildfires Require More Resources to Fight
The wildfires that ripped through millions of acres in the western region of the United States this year also made substantial contributions to the 2017 disaster-related expenses. The U.S. Forest Service, which is within the U.S. Department of Agriculture, reported 2017 as its costliest year ever and saw total expenditures exceeding $2 billion.
The agency anticipates the costs will grow, especially when they take past data into account. In 1995, the U.S. Forest Service spent 16 percent of its annual budget for wildfire-fighting costs, but in 2015, the amount ballooned to 52 percent. The sheer number of wildfires last year didn't help matters either. Between January 1 and November 24 last year, 54,858 fires broke out.
2017: Among the Three Hottest Years Recorded
People cause the majority of wildfires, but climate change acts as another notable contributor. In addition to affecting hurricane intensity, rising temperatures help fires spread and make them harder to extinguish.
Data collected by the National Interagency Fire Center and published by the EPA highlighted a correlation between the largest wildfires and the warmest years on record. The extent of damage caused by wildfires has gotten worse since the 1980s, but became particularly severe starting in 2000 during a period characterized by some of the warmest years the U.S. ever recorded.
Things haven't changed for the better, either. In mid-December of 2017, the World Meteorological Organization released a statement announcing the year would likely end as one of the three warmest years ever recorded. A notable finding since the group looks at global land and ocean temperature, not just statistics associated with the United States.
Not all the most financially impactful weather events in 2017 were hurricanes and wildfires. Some of the other issues that cost over $1 billion included a hailstorm in Colorado, tornados in several regions of the U.S. and substantial flooding throughout Missouri and Arkansas.
Although numerous factors gave these natural disasters momentum, scientists know climate change was a defining force — a reality that should worry just about everyone.