This time last year, Barclays chief executive Antony Jenkins made a bold statement to the bank's 140,000 employees across the world. Unveiling a set of five ethical values – respect, integrity, service, excellence and stewardship – he called on staff to quit if their own morals didn't sit squarely with their employer's.
This article originally appeared in The Guide to Sustainable Banking 2013. 
"The rules have changed", he said. "You won't feel comfortable at Barclays and, to be frank, we won't feel comfortable with you as colleagues."
His comments were welcome, given the 12 months the bank had had – including the Libor fixing scandal, tax avoidance accusations and executive pay revolts.
But some of the smaller players in the banking world were left scratching their head, for the five-pillared ethical values Jenkins had outlined were already at the heart of their organisations, and had been for years.
"We have social change and community benefit at the heart of everything we do", says Peter Kelly, business development and marketing director at Unity Trust Bank – a specialist bank for social enterprises, charities, trade unions, councils and other organisations operating in the social economy.
Formed in 1984, its grounding principles – which remain as strong as ever today – include phrases such as "embracing the philosophy of the common good" and "not principally influenced by the maximising of the profit motive". Given the scandals and irresponsibility that litters our newspaper front pages about banking, with these uncharacteristic values, you start to question whether Unity Trust is a bank at all.
But a bank it certainly is. But one that seeks to achieve social impact in everything it does,
"Our mission is to achieve growth by being socially-focused, customer-centred and commercially-driven", explains Kelly.
"We take great heart by the fact most of our customers want to do business with us – because we're specialist and customers often feel that we are aligned to their values."
As well as the obvious cultural and ethical differences between it and the high street names, Unity is set aside in another way, in that its customers are very specific. It doesn't offer banking services to individuals (and has no plans to), and instead focuses entirely on the social economy.
Among its customers are housing associations, trade unions, community development finance institutions (CDFIs), councils and community interest companies.
"The other thing for us is that all the staff at Unity believe passionately in the bank's values", Kelly adds. "Equally, we have very high levels of customer satisfaction."
He describes Unity's staff as the bank's "most important asset". And for evidence of its commitment to the people who work for it, it introduced an employee ownership scheme in 2013.
The government's independent adviser on employee ownership, Graeme Nuttall, outlined the benefits of employee ownership in a recent review. Such schemes, he said, "[create] successful businesses in which employees enjoy working and which deliver wider benefits".
"For an organisation that talks about being here to promote the common good, and to provide social and community benefit, it is just entirely right for us to enable our people to have a stake in the organisation", Kelly says.
"We're not moving to a model of entire employee ownership, but this is really important in the cultural progress and future of Unity Trust to enable our people to have part-ownership of the organisation to make them feel part of it.
"If you look at research, you find that employees who have a share in an organisation tend to have lower staff turnover, better staff morale and in turn, we strongly believe that will lead to even better customer satisfaction, because our people are involved in the organisation. It was a no-brainer to us, and it's been extremely well received by our employees."
As well as this, in April, Unity Trust became the first British bank to receive Living Wage employer accreditation. Employers with this certification pay all workers over the age of 18 rates of at least £8.55 an hour in London, and £7.45 elsewhere in the UK – significantly higher than the national minimum wage of £6.19 for employees aged 21 and over.
Richard Wilcox, the bank's managing director, said at the time, "As a socially responsible bank founded on strong social values, this is a natural step for Unity."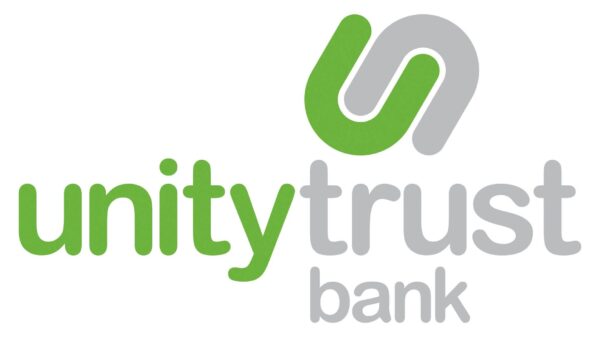 It's hoped that this emphasis on its staff – as well as its strong, socially responsible founding principles – places Unity Trust head and shoulders above mainstream banks competing for similar customers.
Kelly concludes, "My message to any organisation choosing a bank is to think beyond just the numbers, and instead think about whether the bank they're intending to do business with aligns with their own values."
Image caption: Unity Trust Bank recently lent £3.5m to Sandwell Community Caring Trust, a charity that provides housing and care services for disabled and elderly people in the West Midlands. The loan enabled it to purchase Hall Green residential care home in West Bromwich, which it will use to deliver a high-quality, 62-bed specialist home for people with dementia.
Further reading:
Unity Trust becomes first Living Wage accredited bank
Social bank Unity Trust to reward staff with ownership shares
Small is beautiful: why alternative banks need to step up to the mark
Has your bank been naughty or nice in 2013?