Has your bank been naughty or nice in 2013?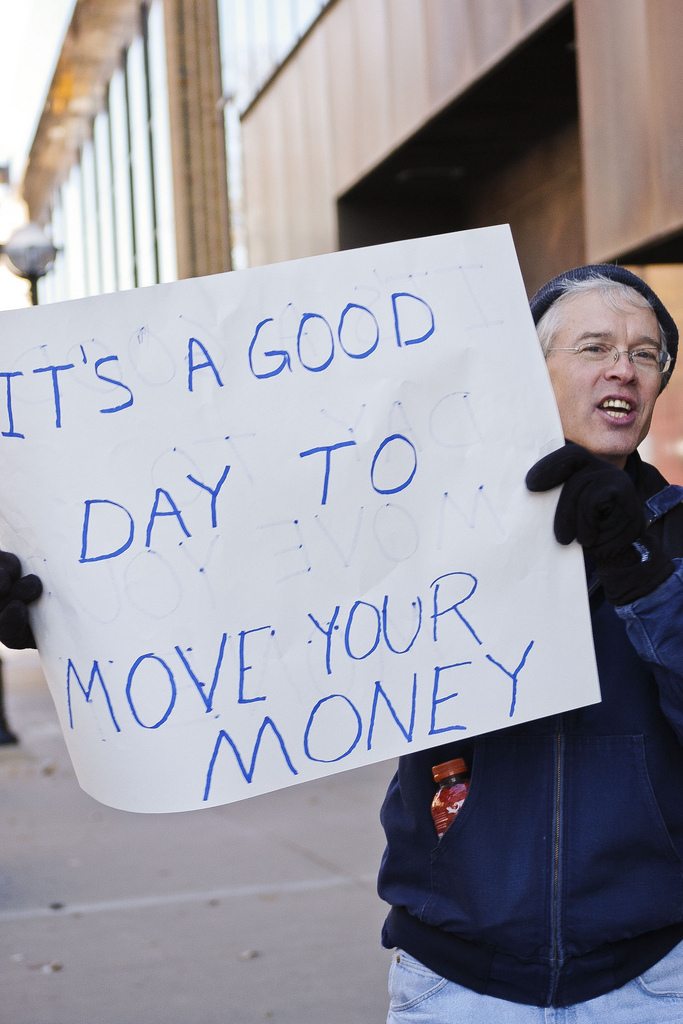 It's that time of year again. Santa has looked at Britain's biggest banks, and decided whether their previous 12 months mean they warrant inclusions on the naughty or nice lists for 2013. The question is: does your bank feature on either?
The market share of Britain's biggest five banks dropped 5 percentage points in 2012, as 2.4 million customers closed their high street accounts in favour of alternative options – according to data found by the Move Your Money campaign. Some of those doing the switching had clearly read Blue & Green Tomorrow's – or should we say, Santa's – naughty and nice banking lists last year.
Unfortunately for customers of the big banks, 2013 has not been that much better. Despite the majority of Britons wanting to see guidelines introduced to end irresponsible activities, KPMG reported in March that Barclays, HSBC, Lloyds, RBS and Standard Chartered managed to cancel out their collective 45% increase in profits in 2012, due to PPI mis-selling, hefty fines and internal mistakes.
In an effort to increase competition and boost the smaller, more sustainable alternatives, the long-awaited current account switching service was launched in September. This guarantees that customers can change current account providers within seven working days. Its introduction was timely given the banking commission's scathing review of the industry in June, which spoke about the "shocking and widespread malpractice" on show at the major lenders.
But amid the scandals and the misbehaviour, research by the Global Alliance for Banking on Values (GABV), published in October, suggested values-based banks offer better returns on assets and provide more capital to the real economy than mainstream banks.
That's 2013 in a nutshell, but without further ado, here are the naughty and nice lists for 2013.
Naughty list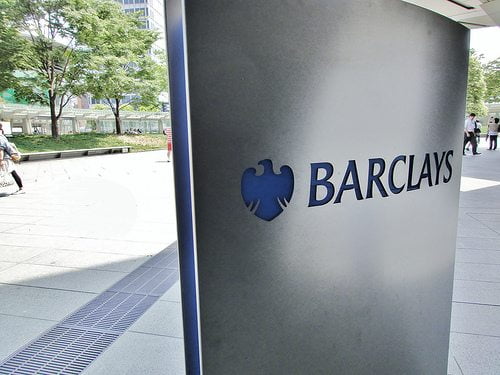 Barclays: Few would think things could get any worse for Barclays this year, after the bank's torrid time in 2012. Indeed, chief executive Antony Jenkins sought to turn over a new leaf in January when he boldly told staff to observe the bank's new ethical values or quit. He went on to unveil a new strategy that he claimed would help it make money "in the right way" in the future – acknowledging how long it would take to shake off its poor reputation. For the time being, though, Jenkins' comments sadly remain positive (but welcome) rhetoric. The bank was accused by Friends of the Earth in May of funding an environmentally-unfriendly palm oil firm involved in land grabbing, and in November shown to be one of the world's biggest funders of coal. It also became embroiled in a foreign exchange trading scandal, was alleged to have promoted tax havens and was caught up in the mis-selling of interest rate hedging products. To round off another naughty year, it received a £50m fine in September over a deal with Qatari investors in 2008. All in all, Barclays has a long way to go before it is even considered for the nice list.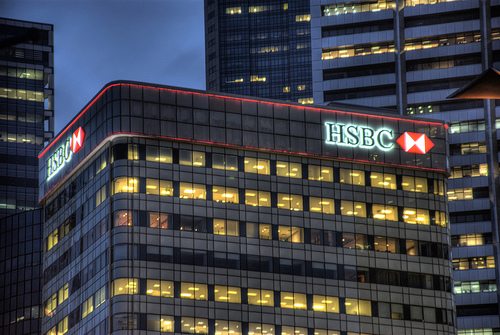 HSBC: A second successive appearance on the naughty list for "the world's local bank" – though few of its 2013 misdemeanours are in the same league as the £1.2 billion fine it received for money laundering in Mexico last year. Like Barclays, HSBC was said by Friends of the Earth to be involved in land grabbing in Uganda and by a coalition of European non-governmental organisations to be a prolific funder of coal. 2013 also saw it accused of "bankrolling the destruction of rainforests" and just last week, campaigners with the World Development Movement dressed as Santas and delivered a tonne of coal to the bank's London office, in protest at its fossil fuel financing.
However, the news that perhaps seals HSBC's inclusion on the naughty list for 2013 is the £1.5 billion judgement it was handed in October after losing a securities fraud class action lawsuit relating to its 2002 acquisition of consumer loans firm Household International.The bank is appealing, but regardless of whether it is successful in overturning the ruling, the last 12 months were once again not very enjoyable for it.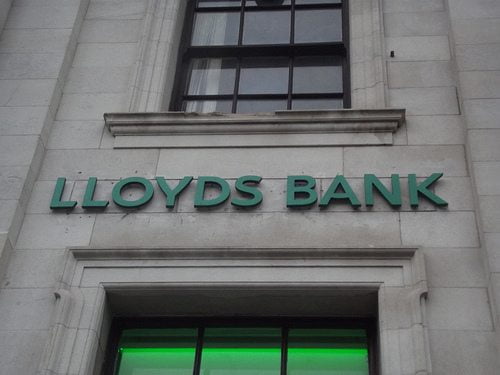 Lloyds: Taxpayer-backed Lloyds revealed in March that it had made a £570m loss in 2012 – mainly down to the £3.6 billion it was forced to set aside for payment protection insurance (PPI) mis-selling. Yet chief executive António Horta-Osório was still given a bonus of over £1.4m. Meanwhile at the end of the year, the Financial Conduct Authority (FCA) handed it a £28m fine for "serious failings" in its control of sales incentive schemes. The Treasury, which bailed out Lloyds for around £20 billion amid the financial crisis in 2008, sold 6% of its share for £3.2 billion in September, shortly after the bank became simply Lloyds Bank following the flotation of TSB as a separate entity. Horta-Osório said in May that the bank had begun a review of its use of offshore tax havens – welcome news, but not enough to warrant a place on the nice list.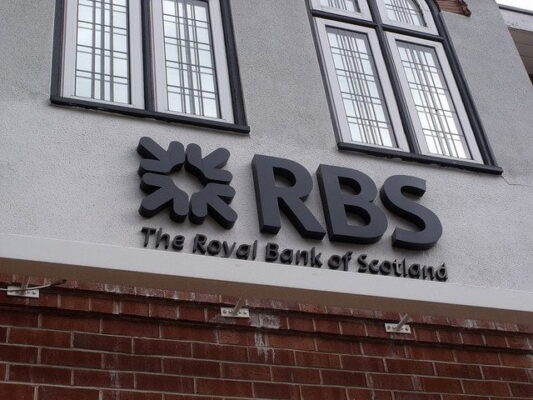 Royal Bank of Scotland: RBS's place on the 2013 naughty list was cemented in just the second month of the year, when it was given a £390m fine for rigging Libor – the rate at which banks lend to each other. It also made a massive £5.17 billion pre-tax loss in 2012 – more than three times the £1.2 billion it lost in 2011 – yet it still shelled out £607m in bonuses to its employees. It has subsequently been fined £5.6m in the UK for inaccurate transaction reporting, £61m for breaking US sanctions and £325m by the EU over accusations that it rigged interest rates. New chief executive Ross McEwan has lots of work to do if he wants to turn its fortunes around in 2014.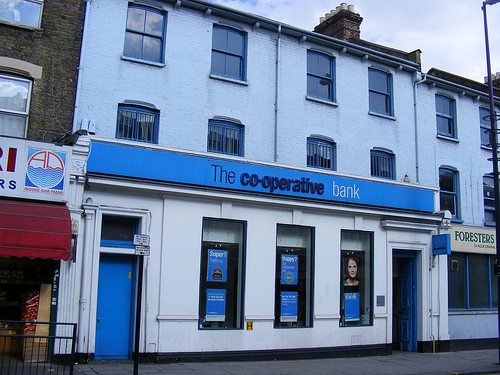 Co-operative Bank: Things looked rosy for the Co-op when we compiled our naughty and nice lists in 2012, not least because it looked set to welcome some 4.8 million extra customers in an acquisition of over 600 Lloyds TSB and Cheltenham and Gloucester branches. The deal, however, dramatically collapsed in April and set the bank off on a seemingly endless spiral of disreputable events. It pulled the curtain on a £1.5 billion shortfall in its balance sheet, forcing it to put in place a rescue plan. Bondholders approved the bailout last week, with the Co-op saying at least 15% of its branches could close as hedge funds take on a 70% stake in the bank. To make add insult to injury, in November the Co-op Bank's former chairman Paul Flowers was forced to apologise after being filmed allegedly buying Class A drugs. Meanwhile, the bank said it would be pulling out of existing banking relationships with local authority customers in an effort to focus its attention on individuals and small and medium sized businesses – a move that was described as "shortsighted" by Move Your Money.
Is the bank still ethical? It says it is while others have argued it simply cannot be under its new structure. Either way, the last 12 months have done serious, perhaps irreversible damage to the bank's reputation. But ask yourself this: is the public outrage towards the Co-op proportionate to its failings, and are we holding the other four banks on the naughty list, whose wrongdoings are vast, to similar levels of scrutiny? 
Nice list
Triodos Bank: One of Europe's leading sustainable banks, Triodos revealed in February that both its balance sheet and customer base had grown by 23% in the past year, as customers sought more ethical alternatives to the big banks. Less than a month later, it passed the £500m barrier in its lending to sustainable businesses and organisations. Triodos also pleased many when it said it would be launching a current account in the next two years – which chief executive Charles Middleton confirmed to "resounding cheers" at the bank's AGM in September. It has also been prolific in the social investment space in 2013, and was named Best Social Impact Investor at the Investment Week ESG Investment Awards after issuing a series of successful bonds.
Charity Bank: After celebrating its 10th birthday in 2012, Charity Bank dropped its status as a registered charity in March in an effort to boost its lending to the charitable and social sectors. Chief executive Patrick Crawford said the bank's mission, structure and organisation would remain the same, and its customers wouldn't notice a difference. He added, "We will remain a mission-driven and impact-focused bank and our ability to grow means that we will achieve financial sustainability." Later in the year, as part of National Ethical Investment Week 2013, the bank put on a series of events called Different Journeys to show savers first-hand the good that their money was doing.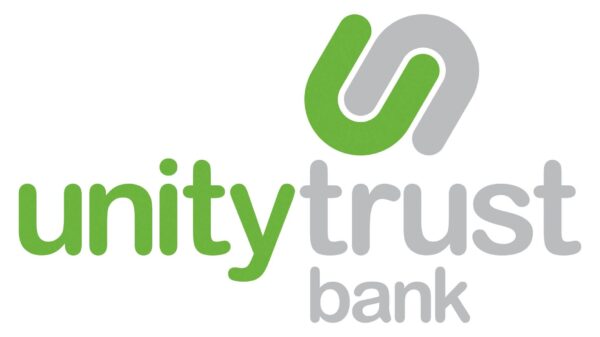 Unity Trust Bank: A specialist bank for civil society, social enterprises, councils and trade unions, Unity Trust became the first British bank to receive Living Wage employer accreditation in April 2013. This ensures that it pays all workers over the age of 18 rates of at least £8.55 an hour in London, and £7.45 elsewhere in the UK – significantly higher than the national minimum wage of £6.19 for employees aged 21 and over. This announcement came after the bank had unveiled a new scheme whereby its staff were handed ownership shares. Managing director Richard Wilcox said employee ownership "gives staff a significant and meaningful stake in their organisation", adding, "It helps to build successful businesses in which employees enjoy working."

Ecology Building Society: Ecology, a building society with sustainability in its DNA, raced onto the 2013 nice list in March when it was named Company of the Year at the New Energy & Cleantech Awards for its "committed" work in sustainable finance. The Yorkshire-based lender won Financier of the Year and then received unanimous approval from the judging panel to be named overall winner. Its annual figures, released less than a month later, proved in detail just how viable taking a sustainable approach was. Its net profits had increased by 8% in 2012 and its overall mortgage balance surpassed £75m for the first time –  which the building society justifiably shouted about at its AGM in April.

Handelsbanken: A new entry to the 2013 nice list, Handelsbanken has quietly become one of the most attractive sustainable banking alternatives on the market. However, unlike many of the other banks on the nice list, it doesn't specifically describe itself as 'ethical' or 'sustainable'. With roots in Sweden and an emphasis on decentralisation and personal customer relationships, it has over 140 branches in the UK. UK head of communications Richard Winder told Blue & Green Tomorrow more about Handelsbanken's impressive growth in The Guide to Sustainable Banking 2013.
Of the five banks in this year's nice list, only Handelsbanken currently offers current accounts to individuals (though Triodos has plans to). There are, however, a range of other alternative banks, building societies and credit unions that have day-to-day banking services. Move Your Money's website has a banking scorecard that ranks institutions on things like honesty, customer service and ethics. In the current account section, Cumberland Building Society, Reliance Bank, Coventry Building Society, Leeds Building Society and Metro Bank make up the top five. Find more here.
Further reading:
Small is beautiful: why alternative banks need to step up to the mark
What's gone wrong with finance?
Transforming Finance: how can we fix our broken financial system?
Bruce Davis, Abundance: 'we can do something different with money'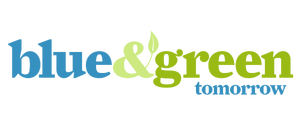 Will Self-Driving Cars Be Better for the Environment?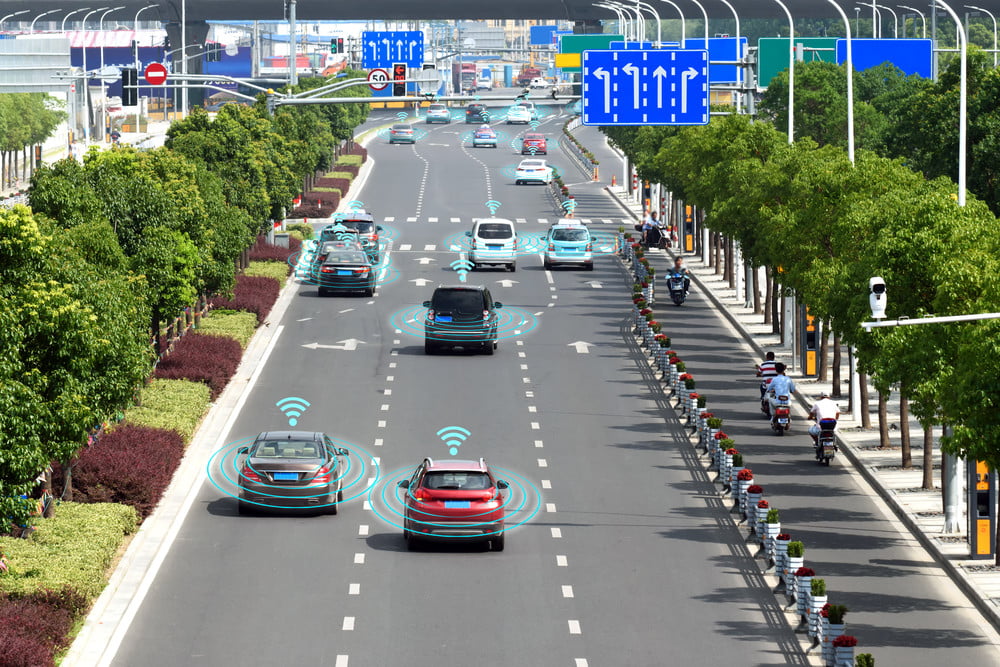 Technologists, engineers, lawmakers, and the general public have been excitedly debating about the merits of self-driving cars for the past several years, as companies like Waymo and Uber race to get the first fully autonomous vehicles on the market. Largely, the concerns have been about safety and ethics; is a self-driving car really capable of eliminating the human errors responsible for the majority of vehicular accidents? And if so, who's responsible for programming life-or-death decisions, and who's held liable in the event of an accident?
But while these questions continue being debated, protecting people on an individual level, it's worth posing a different question: how will self-driving cars impact the environment?
The Big Picture
The Department of Energy attempted to answer this question in clear terms, using scientific research and existing data sets to project the short-term and long-term environmental impact that self-driving vehicles could have. Its findings? The emergence of self-driving vehicles could essentially go either way; it could reduce energy consumption in transportation by as much as 90 percent, or increase it by more than 200 percent.
That's a margin of error so wide it might as well be a total guess, but there are too many unknown variables to form a solid conclusion. There are many ways autonomous vehicles could influence our energy consumption and environmental impact, and they could go well or poorly, depending on how they're adopted.
Driver Reduction?
One of the big selling points of autonomous vehicles is their capacity to reduce the total number of vehicles—and human drivers—on the road. If you're able to carpool to work in a self-driving vehicle, or rely on autonomous public transportation, you'll spend far less time, money, and energy on your own car. The convenience and efficiency of autonomous vehicles would therefore reduce the total miles driven, and significantly reduce carbon emissions.
There's a flip side to this argument, however. If autonomous vehicles are far more convenient and less expensive than previous means of travel, it could be an incentive for people to travel more frequently, or drive to more destinations they'd otherwise avoid. In this case, the total miles driven could actually increase with the rise of self-driving cars.
As an added consideration, the increase or decrease in drivers on the road could result in more or fewer vehicle collisions, respectively—especially in the early days of autonomous vehicle adoption, when so many human drivers are still on the road. Car accident injury cases, therefore, would become far more complicated, and the roads could be temporarily less safe.
Deadheading
Deadheading is a term used in trucking and ridesharing to refer to miles driven with an empty load. Assume for a moment that there's a fleet of self-driving vehicles available to pick people up and carry them to their destinations. It's a convenient service, but by necessity, these vehicles will spend at least some of their time driving without passengers, whether it's spent waiting to pick someone up or en route to their location. The increase in miles from deadheading could nullify the potential benefits of people driving fewer total miles, or add to the damage done by their increased mileage.
Make and Model of Car
Much will also depend on the types of cars equipped to be self-driving. For example, Waymo recently launched a wave of self-driving hybrid minivans, capable of getting far better mileage than a gas-only vehicle. If the majority of self-driving cars are electric or hybrids, the environmental impact will be much lower than if they're converted from existing vehicles. Good emissions ratings are also important here.
On the other hand, the increased demand for autonomous vehicles could put more pressure on factory production, and make older cars obsolete. In that case, the gas mileage savings could be counteracted by the increased environmental impact of factory production.
The Bottom Line
Right now, there are too many unanswered questions to make a confident determination whether self-driving vehicles will help or harm the environment. Will we start driving more, or less? How will they handle dead time? What kind of models are going to be on the road?
Engineers and the general public are in complete control of how this develops in the near future. Hopefully, we'll be able to see all the safety benefits of having autonomous vehicles on the road, but without any of the extra environmental impact to deal with.
New Zealand to Switch to Fully Renewable Energy by 2035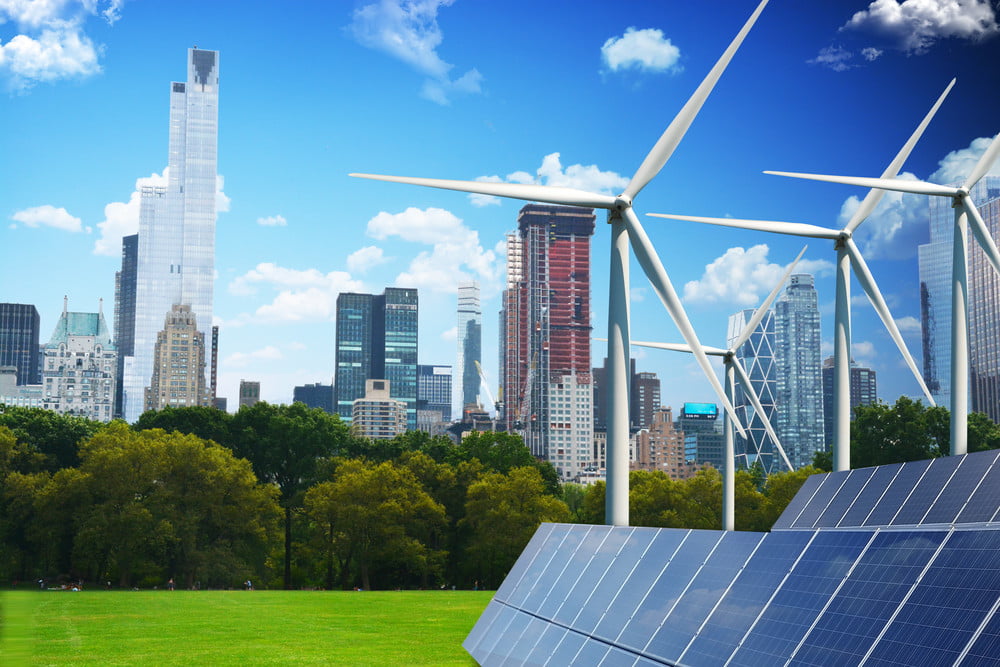 New Zealand's prime minister-elect Jacinda Ardern is already taking steps towards reducing the country's carbon footprint. She signed a coalition deal with NZ First in October, aiming to generate 100% of the country's energy from renewable sources by 2035.
New Zealand is already one of the greenest countries in the world, sourcing over 80% of its energy for its 4.7 million people from renewable resources like hydroelectric, geothermal and wind. The majority of its electricity comes from hydro-power, which generated 60% of the country's energy in 2016. Last winter, renewable generation peaked at 93%.
Now, Ardern is taking on the challenge of eliminating New Zealand's remaining use of fossil fuels. One of the biggest obstacles will be filling in the gap left by hydropower sources during dry conditions. When lake levels drop, the country relies on gas and coal to provide energy. Eliminating fossil fuels will require finding an alternative source to avoid spikes in energy costs during droughts.
Business NZ's executive director John Carnegie told Bloomberg he believes Ardern needs to balance her goals with affordability, stating, "It's completely appropriate to have a focus on reducing carbon emissions, but there needs to be an open and transparent public conversation about the policies and how they are delivered."
The coalition deal outlined a few steps towards achieving this, including investing more in solar, which currently only provides 0.1% of the country's energy. Ardern's plans also include switching the electricity grid to renewable energy, investing more funds into rail transport, and switching all government vehicles to green fuel within a decade.
Zero net emissions by 2050
Beyond powering the country's electricity grid with 100% green energy, Ardern also wants to reach zero net emissions by 2050. This ambitious goal is very much in line with her focus on climate change throughout the course of her campaign. Environmental issues were one of her top priorities from the start, which increased her appeal with young voters and helped her become one of the youngest world leaders at only 37.
Reaching zero net emissions would require overcoming challenging issues like eliminating fossil fuels in vehicles. Ardern hasn't outlined a plan for reaching this goal, but has suggested creating an independent commission to aid in the transition to a lower carbon economy.
She also set a goal of doubling the number of trees the country plants per year to 100 million, a goal she says is "absolutely achievable" using land that is marginal for farming animals.
Greenpeace New Zealand climate and energy campaigner Amanda Larsson believes that phasing out fossil fuels should be a priority for the new prime minister. She says that in order to reach zero net emissions, Ardern "must prioritize closing down coal, putting a moratorium on new fossil fuel plants, building more wind infrastructure, and opening the playing field for household and community solar."
A worldwide shift to renewable energy
Addressing climate change is becoming more of a priority around the world and many governments are assessing how they can reduce their reliance on fossil fuels and switch to environmentally-friendly energy sources. Sustainable energy is becoming an increasingly profitable industry, giving companies more of an incentive to invest.
Ardern isn't alone in her climate concerns, as other prominent world leaders like Justin Trudeau and Emmanuel Macron have made renewable energy a focus of their campaigns. She isn't the first to set ambitious goals, either. Sweden and Norway share New Zealand's goal of net zero emissions by 2045 and 2030, respectively.
Scotland already sources more than half of its electricity from renewable sources and aims to fully transition by 2020, while France announced plans in September to stop fossil fuel production by 2040. This would make it the first country to do so, and the first to end the sale of gasoline and diesel vehicles.
Many parts of the world still rely heavily on coal, but if these countries are successful in phasing out fossil fuels and transitioning to renewable resources, it could serve as a turning point. As other world leaders see that switching to sustainable energy is possible – and profitable – it could be the start of a worldwide shift towards environmentally-friendly energy.
Sources: https://www.bloomberg.com/news/articles/2017-11-06/green-dream-risks-energy-security-as-kiwis-aim-for-zero-carbon
https://www.reuters.com/article/us-france-hydrocarbons/france-plans-to-end-oil-and-gas-production-by-2040-idUSKCN1BH1AQ