As the global population becomes more aware of our collective footprint, the pressure to take on green initiatives increases all the time. More and more opportunities to be environmentally conscious are becoming available. So much so, that applying these eco-friendly methods to your construction projects can feel a bit overwhelming.
But this kind of pressure doesn't have to be a bad thing. Green initiatives are not only good for the planet and for future generations, they can also be cost-effective and genuinely rewarding.
This guide will help you embrace sustainable construction methods in a way that your conscience and your pocket will appreciate.
 Research
When embarking on a project, a little research can go a long way. Before you plan out your construction project and seek planning approval, spend some time learning about structural innovations that can take your sustainability to the next level, so you can decide if you want to do any design work around a particular concept.
A few structural innovations to consider:
Green roofs, also called living roofs or eco-roofs, are inexpensive to build and will save you money in the long-term, as they provide great insulation in winter months and cooling during the summer. Environmental benefits include
– Filtering and cleaning toxins from the air and rain water
– Reducing carbon dioxide emissions
– Reducing temperatures in urban settings
– Preserving and enhancing biodiversity by providing micro-habitats for native wildlife
– Cob building involves using a mixture of clay, soil, sand and straw to build your walls. This method removes limited resources like lumber and synthetic materials like insulation from your construction project. You can even make your own cob, which brings your construction costs way down.
As you begin planning your construction project, keep in mind the innovations that intrigue you and decide if you want to incorporate any into your building strategy.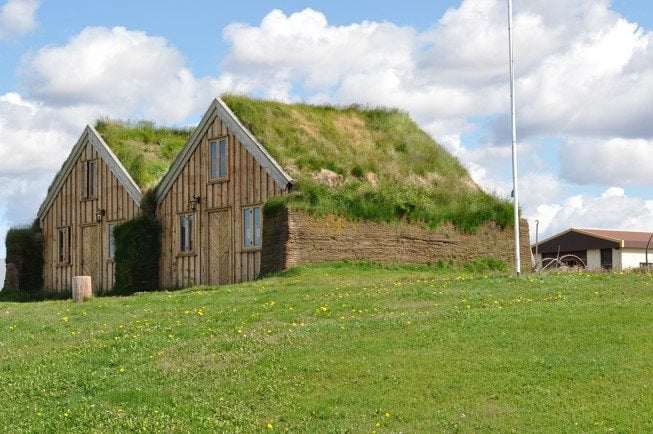 Break it down
Once you have a basic design, you can categorise aspects of your building projects in a way that makes going green a bit simpler.
For example, you've drawn out your design for a small guest house – the dimensions, the layout of the walls, where the windows and doors will go. Now, break it down into bite-size categories, like these:
– green roof
– 4 walls
– 2 doors
– 1 type of flooring
– insulation
You get the idea. Now you'll be able to approach each aspect of your construction project more easily.
Brainstorm
Now that you have an organised list to follow, take a look at each category and consider your options. For almost every category, there are a variety of unconventional materials available to make your construction project more green. Also keep in mind that sustainable construction is not only about the materials you use, but also the long-term environmental impact of your building project.
Brainstorm how you are going to approach each category of your building project to make it more sustainable. Consider your options, your budget and the resources you already have.
Your list might now look like this:
– Green roof: waterproof layer, root repellent membrane, filter cloth, moisture blanket, drainage system, soil substrate, seeds and plants from neighbour's garden
– Walls: low-VOC paints
– Doors: refurbished doors
– Type of flooring: bamboo floor
– Insulation: wood fibres (by-products from the forestry industry)
And so on. By briefly looking into alternative materials for your project, you can incorporate sustainable construction methods into your building project one piece at a time.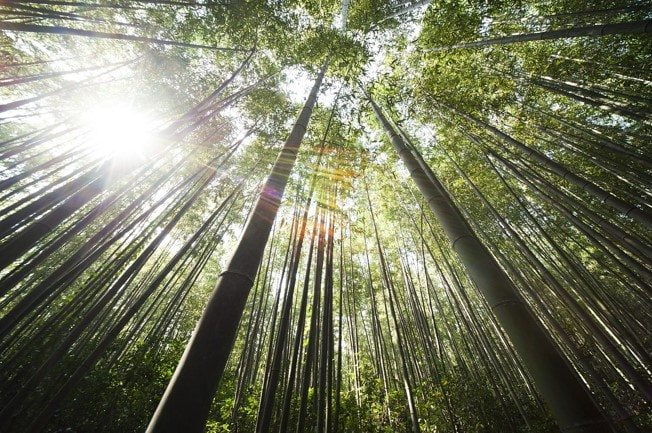 Take it slow, and take advantage
If you have the luxury to slow down your construction project, you'll find more time to think of ways you can reduce your long-term environmental footprint, more sources to provide you with recycled building materials, and more opportunities to reuse products and give them a second life.
Taking advantage of local resources is a great way to acquire used materials and lessen your impact on the environment. Simply by buying local, you can reduce carbon emissions, wastes, and the costs associated with shipping materials.
With so many opportunities for going green, all it takes is a little time and planning to incorporate sustainable construction methods into your project.
About the author
Ronnie Campbell BSc MRICS has been a qualified building surveyor for over 11 years and is the founder of London Building Surveyors based in Walthamstow, East London.
Ronnie has spent much of his career carrying out building surveys and advising on residential and commercial property matters including party wall regulations and dilapidations reports. You can connect with Ronnie on Twitter, Google + and LinkedIn or call London Building Surveyors on 020 8257 5766.