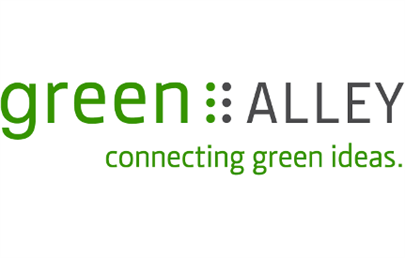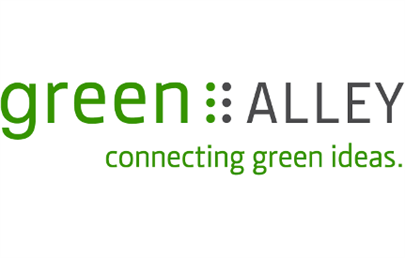 Berlin green economy investor nominates six European start-ups for the Green Alley Award in November 2015
Vertical greenhouses, designer tables made of solar modules and black soldier flies as a source of protein – these and other ideas are among the finalists for the 2015 Green Alley Awards, Europe's first start-up prize for the circular economy.
Out of 100 applicants, six start-ups with roots in the UK, Ireland, Israel and Germany qualified for the finals, which will be held on 4th November 2015 in Berlin. The start-up competition was launched in 2014 by Green Alley Investment GmbH and the German crowdfunding platform Seedmatch and emphasizes on the challenges posed by throw-away societies, resource scarcity and the recovery of raw materials. This year, the European Recycling Platform (ERP) UK and the London accelerator Bethnal Green Ventures have also joined as partners.
"The development of new approaches to and solutions for the handling of resources and waste is a task that doesn't stop at national borders," says Jan Patrick Schulz, Managing Director of Green Alley Investment GmbH. "That's why we expanded the competition across Europe this year. With the Green Alley Award, we have created an incentive for young entrepreneurs to turn their attention towards the enormous potential of waste as a resource and to develop business models for a sustainable circular economy. For us, the fact that 100 start-ups from 17 countries took up this challenge is a positive signal and evidence of the innovative thinking that Europe urgently needs."
Jens-Uwe Sauer, CEO of Seedmatch says: "The number and quality of the applications demonstrates the potential in sustainable business models. We're delighted that across Europe, start-ups want to develop ecological innovations and introduce them on the market, thereby generating fresh impulses economically and socially. In the end, some really exciting trends emerged. We're thus eager to meet the founder teams at the finals in November and hear their live pitches."
Of 100 start-ups from 17 countries around the world, six qualified for the finals in Berlin. The business models of the Green Alley Award finalists show just how multifaceted the issue of waste is and how diversely it can be approached:
Adaptavate: They may be invisible, but they're behind almost all our walls and ceilings: plasterboards. More than 500,000 tons accumulate as waste every year – as either superfluous cuttings when new buildings are erected or scrap when old ones are demolished. This waste must be disposed of separately from other building materials because it emits toxins like sulfate. The British start-up Adaptavate offers an eco-friendly, even breathable alternative. Its product, Breathaboard, is made up to 75 percent from agricultural waste and is fully compostable. http://www.adaptavate.com/
Binee: To optimize the collection and recycling of electronic waste, consumers in Germany can now return their used electrical and electronic devices directly at major retailers. Once a huge logistical challenge for both parties, this process has become a convenient and playful service thanks to the smart trash bin developed by German start-up Binee. A camera installed in the bin automatically recognizes the deposited device, while a paired app provides the user with important information about his or her electric waste – and, naturally, rewards bonus points for deposits. www.binee.com
Entocycle: To satisfy the human hunger for fish and meat, 70 percent of agricultural land is used for growing feed – at significant cost to the climate and environment. The solution? Hermetia illucens, the black soldier fly that British start-up Entocycle wants to breed systematically. Though not so appetizing for humans, the protein suppliers are a hot topic in agriculture; as deployed by Entocycle, they have the ability to solve two problems at the same time. When the larvae feed on organic waste, they significantly reduce the volume of that waste and at the same time become an animal feed rich in protein and nutrients. http://www.entocycle.com/
InFarm: Foodstuffs don't just spoil in our refrigerators; transport and bad storage can lead to waste before fruit and vegetables even land on our plates. Fresh, locally produced fruits and veggies can not only curb food waste, but help avoid the polluting effects of transport over thousands of kilometers. That's why Infarm, a Berlin start-up with Israeli roots, wants to bring the cultivation of fruits and vegetables back to where people actually live: these days, in cities. Its vertical greenhouses can be used in supermarkets, restaurants and office buildings. http://infarm.de
Solstrøm Furniture: The solar industry is growing, and with it, a new recycling challenge; photovoltaic systems have a lifespan of around 20 years, after which they must be replaced. Europe will thus soon be facing the first wave of PV disposal. But thanks to German start-up Solstrøm, the lifespan of some PV modules can now be extended. Through upcycling, the modules become chic designer office tables with a little something extra: they can supply laptops and mobile phones directly with solar power.
Votechnik: Almost everyone has an LCD television at home. But who's ever considered what happens to that television when it dies? The device contains toxic substances like mercury and liquid crystals, which must be specially disposed of, making recycling difficult. But the Irish start-up Votechnik has now developed a patented solution for safely removing the toxic elements in an automated process, thereby considerably facilitating the work of electronic waste recyclers. www.votechnik.com
The stage is set for 4th November. In live pitches, these six finalists will have three minutes each to convince an international jury of experts from the start-up and recycling industries of their ideas, then stand up to questions about their business models. The winner of the Green Alley Award will receive a package of cash and non-cash benefits valued at up to 20,000 euros as well as a chance at financing through investment or crowdfunding.
About the Green Alley Award
The Green Alley Award is awarded annually to entrepreneurs and start-ups from the circular economy. The organiser of the Green Alley Award is an alliance of partners from the international green economy and the European start-up scene. The award started in 2014 from a collaboration between green economy investor Green Alley and Germany's leading crowdfunding platform Seedmatch. This year Green Alley and Seedmatch have expanded their search for green ideas across Europe and specifically to London and Berlin, the leading global start-up capitals. In UK two new partners have joined the award organisers: Bethnal Green Ventures, the London based accelerator programme for people who want to change the world using technology, as well as the European Recycling Platform (ERP) UK, a recycling service for electronic waste and batteries. Under the motto "connecting green ideas from Berlin to London" Green Alley, Seedmatch, ERP UK and Bethnal Green Ventures are searching for innovative products, services or technologies that recycle waste, conserve resources and raise awareness of the issue of recycling.