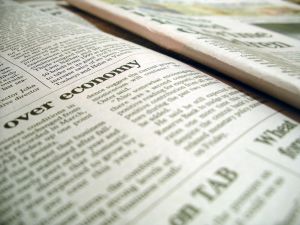 Blue & Green Daily finds and summarises the top sustainability stories around the web every morning. We start with our own picks from Blue & Green Tomorrow.
Former Tory minister Gregory Barker joins the Climate Group's board of trustees
Edinburgh to host the Global Ethical Finance Forum in September
London School of Hygiene and Tropical Medicine divests from coal companies
2014 record year for UK's renewable energy investment
Alliance Trust to acquire new stockbroking business from Brewin Dolphin
_________________________________________________________________________________________________________
15 May headlines
'Keep it Co-op': another critical vote
Co-operative Group members will vote tomorrow to determine whether the business should continue its £1m subscription fee to the Co-operative Party. General Secretary Karin Christiansen told Blue & Green Tomorrow she was optimistic the party can make a major contribution to the revival of the British left.
Environment Agency: English waters fall below EU standards
The Environment Agency has warned that a record number of English beaches have failed to meet EU water standard regulations. BBC
EU referendum should be held 'as soon as necessary' 
Governor of the Bank of England Mark Carney has said that any referendum on the EU should be held 'as soon as necessary' in order to curb 'uncertainty' in business. BBC
Solar Road more successful than expected
The world's first solar road has smashed all expectations in the first six months of its pilot. The cycle track near Amsterdam produced enough energy to sustain a house for a year.
_________________________________________________________________________________________________________
Interesting picks:
The Tories should look North – Telegraph
The British Bill of Rights could end the UK – Guardian
Photo: Photo: Freedee via Freeimages