Creating a sustainable shopping culture: interview with M&S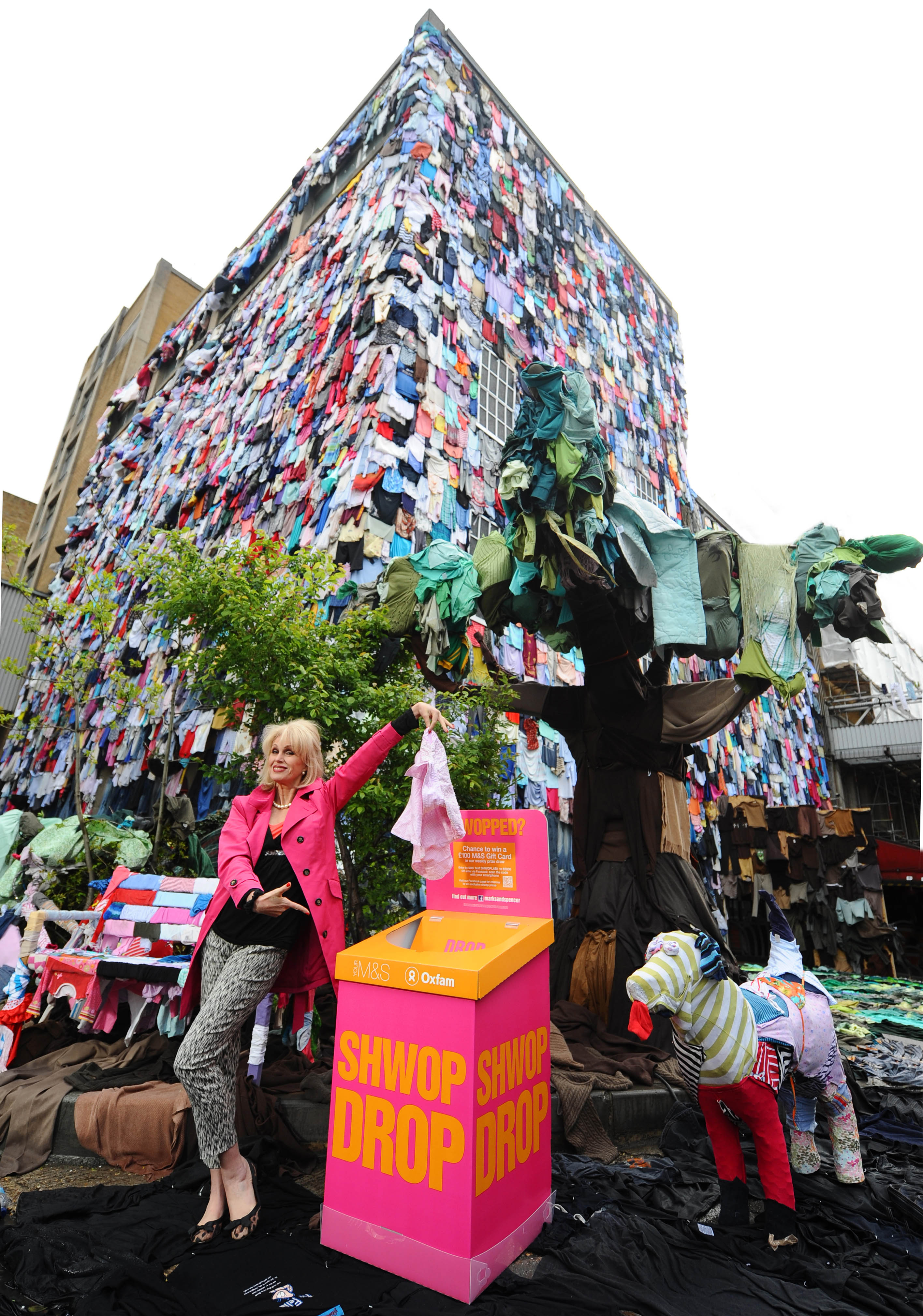 The fashion industry may not be one that you'd automatically associate with sustainability, but as global needs become more apparent, it is certainly an area that needs a-dressing (please, excuse the pun). Blue & Green Tomorrow spoke with Mike Barry, head of sustainable business at Marks and Spencer about its sustainability goals.
Consider your own wardrobe. How many items of clothing are simply collecting dust and haven't seen daylight since you purchased them? Some of you may choose to donate them to charity but sadly, the large majority are thrown away. With around one billion items of clothing sent to the landfill every year in the UK, it's no wonder that Marks and Spencer has stepped in to help.
M&S has come a long way since its old-style philanthropic business methods and has integrated sustainability throughout its entire business model. Head of sustainable business, Mike Barry, has had a very successful career working in business sustainability and has been with M&S since 2000. He is a board member of a number of organisations, including The World Environment Centre and has also been involved with WWF. In 2011, Barry was named The Guardian's first Sustainable Business Innovator of the Year.
If we go back five years to the birth of M&S' Plan A, which was set up to develop 100 points of interest to maintain the sustainability of the company, M&S has committed to help customers recycle over 20m items of clothing and aim to make M&S the world's most sustainable major retailer by 2015. Now standing at 180 points, the plan covers sustainability in environmental and social issues.
"One of the big issues for us, being a clothing retailer, is the environmental impact of the disposal of used clothing. Obviously there is a very good recycling industry in the UK and a very good charity network, but we wanted to take it onto another level. We set ourselves the goal of launching a campaign to do that and for the first year, it was real head-scratching stuff", says Barry.
That head scratching resulted in M&S' latest campaign: 'Shwopping'. In conjunction with Oxfam, the initiative involves customers bringing old clothing to an M&S store and placing it in one of the recycling bins to be reused, recycled or resold in one of the 750 Oxfam stores across the UK.
"[Oxfam] are desperate for used M&S clothing; it's got really good resale value because of its quality […] they then resell it to raise money for their vital work in Africa tackling poverty. Everybody seems to gain socially, environmentally and economically", explains Barry.
This is not the first time that M&S has attempted to address textile waste. As part of Plan A, M&S ran the major, national One Day Wardrobe Clear-out events in September 2010 and March 2011, which saw over 10 million items donated. M&S have been working alongside Oxfam for the past 4 years on a number of initiatives encouraging customers to recycle old clothing. Initially, the campaign involved customers recycling their old clothing and receiving a £5 M&S voucher for doing so.
However, this wasn't sufficient to achieve the goals set.
"We said we wanted to take it onto a bigger and bolder level, we need to engage more customers in doing it and that's where the inspiration for 'shwopping' came from, working with Oxfam", says Barry.
Launched on April 26, the Shwopping campaign has received welcome positive comments from customers and employees alike: "The feedback that we've got anecdotally from our employees and from our customers on the shop floor has been fantastic. It's really positive because it is engaging the consumer in sustainability and helping the consumer live a greener lifestyle. It's also starting to close the loop in our business model. We sell something and we start to take it back and a lot of people are very interested in it."
Amongst the positive feedback received for the campaign, a number of criticisms have also been published. In The Guardian, Deborah Orr wrote that M&S should be encouraging customers to be purchasing investment pieces rather than "feckless clothes-buying".
When asked about the article, Barry's defence was that the campaign was in direct response to the fact that customers need simple steps to lead a more sustainable lifestyle.
"Marks and Spencer is the biggest clothing retailer in the UK, we're going to lead the way in offering sustainable solutions on clothing. It's based on four years of hard work already with Oxfam.
"We're very clear that it's about encouraging all people in the UK to think differently about clothing. When they've finished with it, they can either donate it with us, with Oxfam, with other charity shops, that's fantastic.
"The more people that recycle more clothing, the better. It's certainly not about driving more M&S clothing sales. We think it's a very positive step forward in creating reasons for consumers to live a more sustainable lifestyle easily, in an exciting way, and we don't see any downside to that, it's all very positive."
But with so many campaigns and initiatives launched these days, what makes M&S different? A number of companies have stepped up to the mark in the search for a more sustainable business and lifestyle for consumers.
"We're very impressed by the work that's done generally across the marketplace", says Barry.
"We're really impressed with what Unilever has done with Nike and I think the more big businesses that are selling a green message and helping consumers with a sustainable lifestyle the better because it makes it normal, so whichever shop you walk into, you see a green message."
Barry emphasises that for M&S, the difference is "the completeness of what we're doing."
Using the 180 point plan, M&S has already made headway by using less packaging, which is now down by 25%, and using less energy—also down by 25%.
"We're making really good progress on the technical side of sustainability, which then enables us to go out with something big and bold like 'shwopping'; we can't be accused of greenwash because we're doing the hard technical grind behind the scenes in thousands of stores, factories and farms around the world and I think that gives M&S credibility."
Many companies are communicating 'greenness', but M&S have gone about it in a very bold way with the very compelling partner: Joanna Lumley. Endorsing the campaign, she told The Telegraph, "I think young people have been encouraged to buy something, wear it for months and throw it out, particularly if they're not very good at mending things. I donate a lot of my clothes to charity because I hate throwing things in the dustbin. It doesn't seem right to me. Hopefully, we will roll up to M&S with something we don't want anymore."
Joanna has spent much of her career campaigning for human rights. In 2008, she became the face of the Gurkha Justice Campaign to fight for the right for Gurkha's to settle in the UK.
"Joanna inspires customers", claims Barry. "She's famous across the British Isles with the M&S customers who love her; she's got great emotion, great warmth, but she also has great credibility.
"She's campaigned on many tough issues. We see her as someone who cares passionately about these issues but she makes it interesting and engaging for [customers] to get involved with. She's the perfect partner for us."
Consumer engagement is at the centre of the M&S' Plan A strategy, but with sustainability being the canopy over an ever increasing number of concepts associated with living a greener lifestyle, how are consumers able to understand what they can do to help?
"It's recognising that 10% of consumers are passionately green, we understand it, we get the issues, but for 70% of consumers, they want simple easy things that they can get behind", Barry states.
"If all I do is recycle one bit of clothing this week and clean one beach this week, I've made a difference and it's a big difference because lots of other people have done it."
As well as the 'shwopping' campaign, Blue & Green Tomorrow has previously reported on the Big Beach Clean, which begins today (May 11), encouraging customers to go to around 50 different beaches across the UK. Nearly 9000 employees will be there to help with the cleaning of beaches, rivers and canals in partnership with the Marine Conservation Society (MCS).
"Whilst shwopping is about changing how we run our business, we also have to support local communities and we've been doing lots of good work to make sure all our fish is sustainable, driving down the use of carrier bags in our food halls by 80%, which protects marine environment from pollution; the profits from charging 5p for bags goes to WWF and the MCS.
"The money from the MCS is funding the Big Beach Clean. It allows our customers to make a difference, get out there in their local communities, clean the beach for a couple of hours, have some fun and feel they've made a difference."
Looking to the future and the development of sustainability strategies, M&S believe the government has a vital part to play. Creating green infrastructure, generating capacity to supply green energy around the UK, introducing green taxes as well as long-term policy frames to encourage businesses to go green are all areas in which the government can aid the movement towards a greener future.
Barry concludes very succinctly: "The Government is a vital part of this journey, so is business, and so is the consumer. Those three things have to work together for us to become a sustainable society and a sustainable economy."
Further reading:
Gucci and Pump group releases sustainability plan
Going beyond Fairtrade Fortnight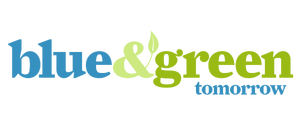 Ways Green Preppers Are Trying to Protect their Privacy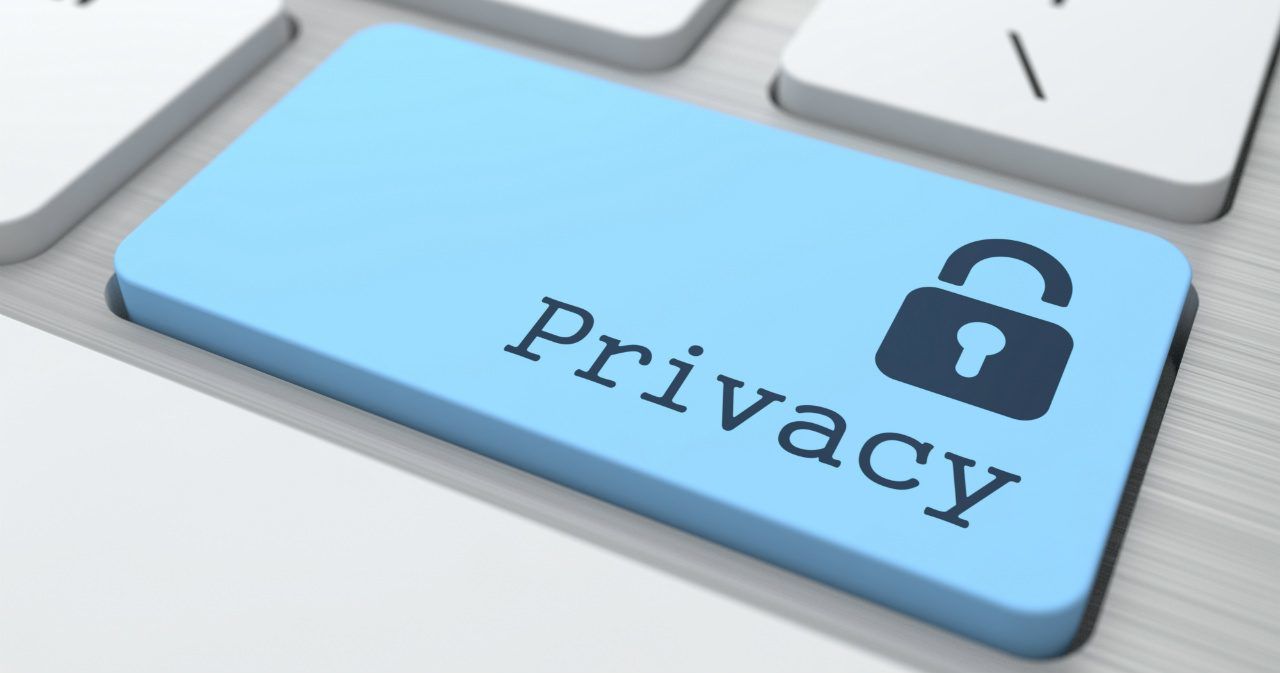 Environmental activists are not given the admiration that they deserve. A recent poll by Gallup found that a whopping 32% of Americans still doubt the existence of global warming. The government's attitude is even worse.
Many global warming activists and green preppers have raised the alarm bell on climate change over the past few years. Government officials have taken notice and begun tracking their activity online. Even former National Guard officers have admitted that green preppers and climate activists are being targeted for terrorist watchlists.
Of course, the extent of their surveillance depends on the context of activism. People that make benign claims about climate change are unlikely to end up on a watchlist, although it is possible if they make allusions to their disdain of the government. However, even the most pacifistic and well intentioned environmental activists may unwittingly trigger some algorithm and be on the wrong side of a criminal investigation.
How could something like this happen? Here are some possibilities:
They could share a post on social media from a climate extremist group or another individual on the climate watchlist.
They could overly politicize their social media content, such as being highly critical of the president.
They could use figures of speech that may be misinterpreted as threats.
They might praise the goals of a climate change extremist organization that as previously resorted to violence, even if they don't condone the actual means.
Preppers and environmental activists must do everything in their power to protect their privacy. Failing to do so could cost them their reputation, future career opportunities or even their freedom. Here are some ways that they are contacting themselves.
Living Off the Grid and Only Venturing to Civilization for Online Use
The more digital footprints you leave behind, the greater attention you draw. People that hold controversial views on environmentalism or doomsday prepping must minimize their digital paper trail.
Living off the grid is probably the best way to protect your privacy. You can make occasional trips to town to use the Wi-Fi and stock up on supplies.
Know the Surveillance Policies of Public Wi-Fi Providers
Using Wi-Fi away from your home can be a good way to protect your privacy.However, choosing the right public Wi-Fi providers is going to be very important.
Keep in mind that some corporate coffee shops such a Starbucks can store tapes for up to 60 days. Mom and pop businesses don't have the technology nor the interest to store them that long. They generally store tips for only 24 hours and delete them afterwards. This gives you a good window of opportunity to post your thoughts on climate change without being detected.
Always use a VPN with a No Logging Policy
Using a VPN is one of the best ways to protect your online privacy. However, some of these providers do a much better job than others. What is a VPN and what should you look for when choosing one? Here are some things to look for when making a selection:
Make sure they are based in a country that has strict laws on protecting user privacy. VPNs that are based out of Switzerland, Panama for the British Virgin Islands are always good bets.
Look for VPN that has a strict no logging policy. Some VPNs will actually track the websites that you visit, which almost entirely defeats the purpose. Most obviously much better than this, but many also track Your connections and logging data. You want to use a VPN that doesn't keep any logs at all.
Try to choose a VPN that has an Internet kill switch. This means that all content will stop serving if your VPN connection drops, which prevents your personal data from leaking out of the VPN tunnel.
You will be much safer if you use a high-quality VPN consistently, especially if you have controversial views on climate related issues or doomsday prepping.
How Going Green Can Save Your Business Thousands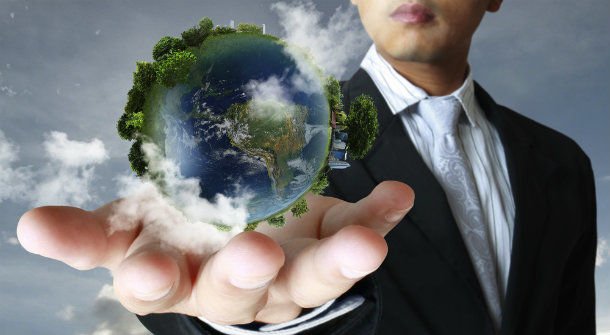 Running a company isn't easy. From reporting wages in an efficient way to meeting deadlines and targets, there's always something to think about – with green business ideas giving entrepreneurs something extra to ponder. While environmental issues may not be at the forefront of your mind right now, it could save your business thousands, so let's delve deeper into this issue.
Small waste adds up over time
A computer left on overnight might not seem like the end of the world, right? Sure, it's a rather minor issue compared to losing a client or being refused a loan – but small waste adds up over time. Conserving energy is an effective money saver, so to hold onto that hard-earned cash, try to:
Turn all electrical gadgets off at the socket rather than leaving them on standby as the latter can crank up your energy bill without you even realizing.
Switch all lights off when you exit a room and try switching to halogen incandescent light bulbs, compact fluorescent lamps or light emitting diodes as these can use up to 80 per cent less energy than traditional incandescent and are therefore more efficient.
Replace outdated appliances with their greener counterparts. Energy Star appliances have labels which help you to understand their energy requirements over time.
Draught-proof your premises as sealing up leaks could slash your energy bills by 30 per cent.
Going electronic has significant benefits
If you don't want to be buried under a mountain of paperwork, why not opt for digital documents instead of printing everything out? Not only will this save a lot of money on paper and ink but it will also conserve energy and help protect the planet. You may even be entitled to one of the many tax breaks and grants issued to organizations committed to achieving their environmental goals. This is particularly good news for start-ups with limited funds as the Environment Protection Agency (EPA) is keen to support companies opening up their company in a green manner.
Of course, if you're used to handing out brochures and leaflets at every company meeting or printing out newsletters whenever you get the chance, going electronic may be a challenge – but here are some things you can try:
Using PowerPoint presentations not printouts
Communicating via instant messenger apps or email
Using financial software to manage your books
Downloading accounting software to keep track of figures
Arranging digital feedback and review forms
Making the most of Google Docs
Going green can help you to make money too
Going green and environmental stability is big news at the moment with many companies doing their bit for the environment. While implementing eco-friendly strategies will certainly save you money, reducing your carbon footprint could also make you a few bucks too. How? Well, consumers care about what brands are doing more than ever before, with many deliberately siding with those who are implementing green policies. Essentially, doing your bit for the environment is a PR dream as it allows you to talk about what everyone wants to hear.
Going green can certainly save your money but it should also improve your reputation too and give you a platform to promote your business.