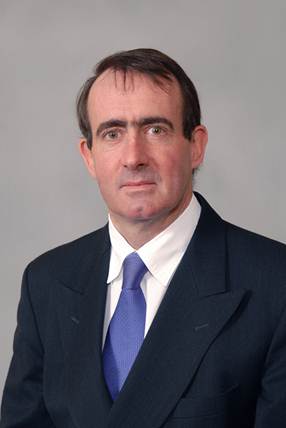 Chris Wright, manager of the Premier Ethical Fund, believes that, at the crux of it all, humans want to behave ethically. In a recent interview, he told Alex Blackburne how his fund allows individuals to satisfy that need whilst also achieving a competitive return.
The ethical investment sector is peppered with misconceptions that deter individuals from allowing their money to work for a good cause.
Most misconceptions surround performance, with many cynics claiming that a good return is sacrificed for an ethical standpoint. As Blue & Green Tomorrow has proven on many occasions whilst profiling ethical funds, this is most certainly not the case. Indeed, the mantra of this week's fund is "to achieve capital growth".
The Premier Ethical Fund, an Open Ended Investment Company (OEIC) managed by Chris Wright, marries competitive returns with positive morals.
"Its aim is to provide an investment vehicle for individuals who want their money invested and want to make a reasonable return, whilst also excluding the traditional bad areas, such as alcohol, tobacco and pornography", says Wright, a manager with 24 years of experience in investment.
"We exclude companies that are consistently involved in breaching international laws of behaviour with regards to pollution and environmental damage, companies that have a poor record of labour relations, and companies that engage in child labour.
"We also try and avoid companies that target children with inappropriate advertising or sexualise children within their advertising."
Once the initial stage of negative screening is out the way, Premier look at a company's positive aspects to determine whether there is an appropriate investment opportunity that fits the remit.
"We try to accentuate or encourage the positives", explains Wright.
"The fund will look to invest in companies that provide products and services that aid environmental sustainability … That includes companies that are involved in pollution control, monitoring industrial efficiencies, energy preservation, production of energy saving devices, process control equipment, and also companies that are involved in sustainable transport that might have an active interest in low-carbon energy production and renewables.
"We also look at companies whose products put an emphasis on improving individuals' basic standard of living, rather than focusing on luxuries, as well as companies that supply educational training services and companies that are involved in the preservation of water supply."
Underlying this is the Premier Ethical Fund's ultimate objective – to invest in growing companies and sectors. And because of its inherently long term nature, the renewables industry, and all of its sustainability-driven offshoots, appears high up on its list of potential investment opportunities.
"We're looking for some element of value in the company, but also some element of momentum", says Wright.
"I don't want it to be a value trap, where it's cheap but only because the business is not getting better."
But clearly, as B&GT have detailed, there are a number of funds available for individuals with long term morals. So what makes the Premier Ethical Fund stand out?
"One reason is that it has a large-cap and more general bias", Wright says.
"Secondly, it has strict negative criteria and encouraging positive criteria.
"And thirdly, and why people will invest, is performance. They need the fund to do well rather than badly."
Given the recent and indeed current volatility of the stock market, the fund has performed admirably on the third point beating the FTSE4 Good UK Index on a number of time periods.
A more detailed breakdown on the fund's performance can be found on its fact sheet.
Taking into account the fund's criteria, one particularly interesting company that the Premier Ethical Fund invests in is DS Smith, an international supplier of recycled packaging and the leading collector of waste paper for recycling in the UK, handling 1.7 million tonnes every year.
The business runs a continuous three-stage cycle, which begins with DS Smith Recycling collecting waste paper. The waste paper goes into the organisation's own mill, called DS Smith Paper, where new corrugated cases are produced. DS Smith Packaging passes the cases onto businesses such as supermarkets. Once used, the cases are ready to be disposed of, and the cycle starts again.
"I think it's a rather elegant way of conducting a business", Wright points out, "and it does it very, very well."
Although it offers a dedicated ethical fund, Premier isn't solely an ethical fund provider. So how seriously does the company take ethical investment? Very seriously, according to Wright.
"You may notice in the press that others are moving away from ethical investment [Aviva and Henderson have both scrapped their SRI teams in the last few months]", he said.
"We are definitely not; we're always looking for opportunities to expand, and there may be opportunities in the future given what's happening."
The ratio of ethical to so-called unethical funds very much leans towards unsustainable industries, and it certainly doesn't help the sector when big players such as Henderson and Aviva publicly take away emphasis.
Wright, though, was positive about the future of sustainable, responsible, and ethical investment, and concludes by stating why he believes individuals should very seriously consider it:
"As human beings, we are all moral animals", he explains.
"If we produce and use our influence and all our investments to help guide, push and cajole companies into behaving better, people will have a higher quality of life."
A high quality lifestyle is achievable for everyone, and it only takes a few small steps to realise it. To get in touch specifically with Premier about their ethical fund, visit their website. Otherwise, talk with your own IFA or fill in our online form and we'll connect you with a specialist ethical adviser.
Previous fund profiles: