Looking back at… Film reviews 4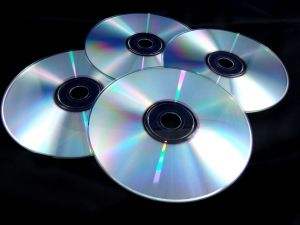 We've reviewed films about climate change to unsustainable economics, here we take a look back at some of those reviews.
To help us keep writing fantastic content like this and if you would like to invest in Blue & Green Tomorrow, then you can register here: http://bit.ly/1y83dzb. 
1. If A Tree Falls: A Story of the Earth Liberation Front (2011) – If A Tree Falls explores the origins and motivations of the Earth Liberation Front (ELF), an organisation of radical environmentalists that went on to be called America's "number one domestic terrorism threat" by the FBI. Read more.
2. More Than Honey (2012) – Over the last couple of decades bee colonies have collapsed, with regions across the world experiencing a 50% to 90% decline in local bee populations. Read more.
3. Promised Land (2012) – A corporate salesman, played by Matt Damon, arrives at a rural town with his sales partner. The town has been hit hard by the economic decline and the outsiders believe the locals are likely to accept offers for the drilling rights to their properties. Read more.
4. Best Before (2012) – Best Before: The London Food Revolution is a short documentary looking at the impending food crisis, with food prices set to double between now and 2030, and the individuals and organisations that are working to prevent it. Read more.
5. Last Hours (2013) – Last Hours is a short 10-minute documentary released as part of a series that aims to explore the perils of climate change and solutions to avert climate disaster in the run up to UN climate change talks in Paris next year. Read more.
6. The Price of Sand (2013) – The Price of Sand investigates the frac sand mining boom in Minnesota and Wisconsin, US. Pure silica sand has seen rapid increase in demand and has become a valuable commodity, leading to mines opening up across the states. Read more.
7. Capitalism: A Love Story (2009) – Capitalism: A Love Story sets out to examine the roots of the financial collapse in 2008 and the negative impact capitalism can have on everyday lives. Read more.
8. Dirty Energy (2012) – Dirty Energy tells the story of the Deepwater Horizon disaster from a personal point of view, demonstrating that in the years after the event occurred, those living in the local area continue to be affected. Read more.
9. Gasland Part II (2013) – In the follow-up to the acclaimed Gasland, filmmaker Josh Fox takes a deeper and broader look at the dangers of the controversial method of extracting natural oil and gas known as hydraulic fracturing, or fracking. Read more.
10. Golden Rule: The Investment Theory of Politics (2009) – Golden Rule: The Investment Theory of Politics offers an in-depth look at how money influences politics and the effect it can have. Read more.
Photo: grz3gorz via Freeimages