2014: the year of women's investment?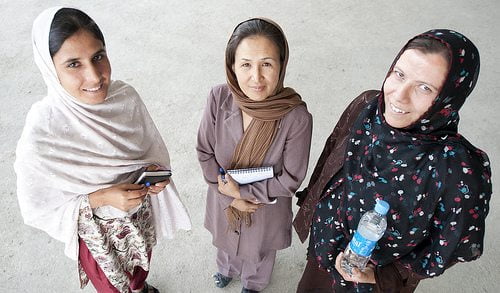 The investment world has too long ignored the needs of women, often to its own detriment. As part of International Women's Day, Lynne Ford of Calvert Investment Distributors asks whether 2014 could be the year of women's investment.
The investing world at large has a long history of missing the boat when it comes to women's issues, but this could be the year when that finally starts to change. A confluence of various factors, both positive and negative, may just make 2014 the year of women's investment.
Things are certainly better for women now than they've ever been. Around the world, women outnumber men in colleges and universities, and are increasingly filling senior positions in the work force.
According to State Farm, women account for 45% of American millionaires, and about two-thirds of US wealth is expected to be in women's hands by 2030.
And yet, despite the improvement in their autonomy and earning power, women lag significantly behind men in their retirement planning, especially when it comes to investing.
That gap may start to shrink this year. Indeed, there has been a recent, dramatic increase in the number of women seeking out financial advisers. According to a survey by research firm Phoenix Marketing International, nearly half (49%) of female respondents relied on a financial adviser in 2013, an increase of 41% since 2007.
Headlines across media outlets proclaim the rise of the female investor. Not only is this because women have more money to invest, but also because women may actually be better investors than men.
Recent studies show that women tend to make more money in the financial markets than men because women take fewer risks. That might explain why female hedge fund managers outperform not only their male peers, but also the stock market as a whole.
Another dimension of women's investing is also gaining traction. When invested dollars go out into the world, they can affect women both positively and negatively, and investors are paying more attention than ever before to where their money is going. This phenomenon is stronger among female investors.
US Trust conducted a recent survey of high-net-worth investors, asking how important environmental, social, and political factors were in evaluating a potential investment. Sixty-five percent of female respondents considered these factors to be "somewhat" or "extremely" important, compared with 42% of male respondents.
Just as we see consumers thinking more about the social and environmental impact of their purchases, so too are investors becoming more conscious about the power of their money, and women are leading the way.
Much work remains to be done to make the investment world a better place for women, but the momentum is growing. In the course of the coming year, Calvert will be exploring the many ways that investment matters to women.
We see good reason for optimism that 2014 will bring a transformation in women's interactions with the financial markets. It's high time for investment in, by, and for women.
Lynne Ford is executive vice-president of Calvert Investment Distributors. This article originally appeared on the Calvert blog.
Further reading:
'Inspiring change' on International Women's Day 2014
83% of British women support ethical investment
Fifth of FTSE 100 board members now women – up 52% over two years
Women play a key role in helping make the investment world sustainable
UN: rural women have 'great potential' in climate change response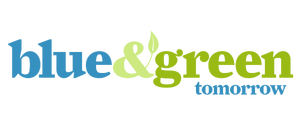 How to be More eco-Responsible in 2018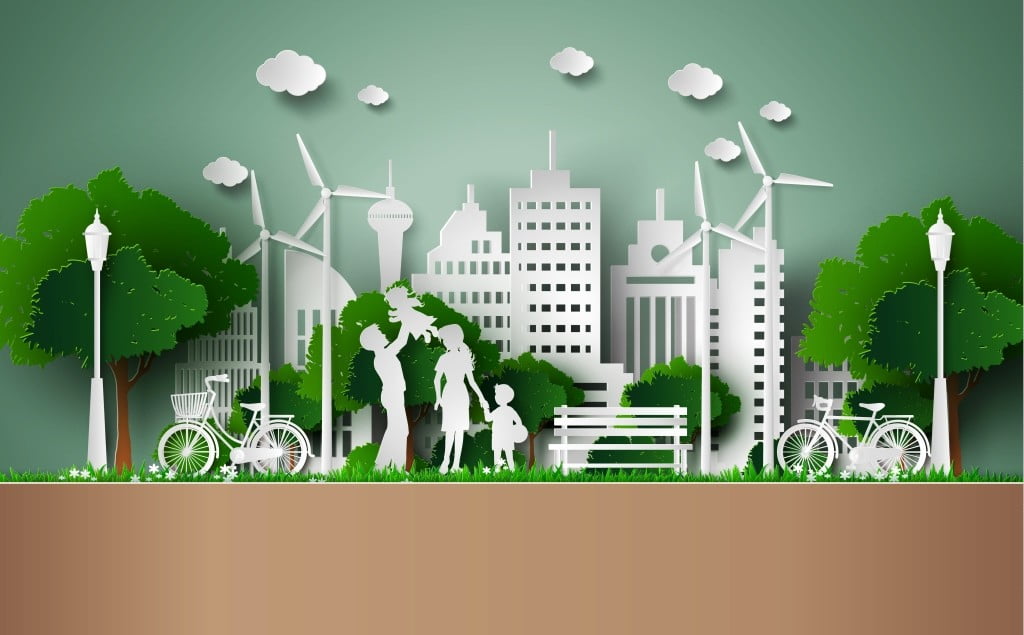 Nowadays, more and more people are talking about being more eco-responsible. There is a constant growth of information regarding the importance of being aware of ecological issues and the methods of using eco-friendly necessities on daily basis.
Have you been considering becoming more eco-responsible after the New Year? If so, here are some useful tips that could help you make the difference in the following year:
1. Energy – produce it, save it
If you're building a house or planning to expand your living space, think before deciding on the final square footage. Maybe you don't really need that much space. Unnecessary square footage will force you to spend more building materials, but it will also result in having to use extra heating, air-conditioning, and electricity in it.
It's even better if you seek professional help to reduce energy consumption. An energy audit can provide you some great piece of advice on how to save on your energy bills.
While buying appliances such as a refrigerator or a dishwasher, make sure they have "Energy Star" label on, as it means they are energy-efficient.
Regarding the production of energy, you can power your home with renewable energy. The most common way is to install rooftop solar panels. They can be used for producing electricity, as well as heat for the house. If powering the whole home is a big step for you, try with solar oven then – they trap the sunlight in order to heat food! Solar air conditioning is another interesting thing to try out – instead of providing you with heat, it cools your house!
2. Don't be just another tourist
Think about the environment, as well your own enjoyment – try not to travel too far, as most forms of transport contribute to the climate change. Choose the most environmentally friendly means of transport that you can, as well as environmentally friendly accommodation. If you can go to a destination that is being recommended as an eco-travel destination – even better! Interesting countries such as Zambia, Vietnam or Nicaragua are among these destinations that are famous for its sustainability efforts.
3. Let your beauty be also eco-friendly
We all want to look beautiful. Unfortunately, sometimes (or very often) it comes with a price. Cruelty-free cosmetics are making its way on the world market but be careful with the labels – just because it says a product hasn't been tested on animals, it doesn't  mean that some of the product's ingredients haven't been tested on some poor animal.
To be sure which companies definitely stay away from the cruel testing on animals, check PETA Bunny list of cosmetic companies just to make sure which ones are truly and completely cruelty-free.
It's also important if a brand uses toxic ingredients. Brands such as Tata Harper Skincare or Dr Bronner's use only organic ingredients and biodegradable packaging, as well as being cruelty-free. Of course, this list is longer, so you'll have to do some online research.
4. Know thy recycling
People often make mistakes while wanting to do something good for the environment. For example, plastic grocery bags, take-out containers, paper coffee cups and shredded paper cannot be recycled in your curb for many reasons, so don't throw them into recycling bins. The same applies to pizza boxes, household glass, ceramics, and pottery – whether they are contaminated by grease or difficult to recycle, they just can't go through the usual recycling process.
People usually forget to do is to rinse plastic and metal containers – they always have some residue, so be thorough. Also, bottle caps are allowed, too, so don't separate them from the bottles. However, yard waste isn't recyclable, so any yard waste or junk you are unsure of – just contact rubbish removal services instead of piling it up in public containers or in your own yard.
5. Fashion can be both eco-friendly and cool
Believe it or not, there are actually places where you can buy clothes that are eco-friendly, sustainable, as well as ethical. And they look cool, too! Companies like Everlane are very transparent about where their clothes are manufactured and how the price is set. PACT is another great company that uses non-GMO, organic cotton and non-toxic dyes for their clothing, while simultaneously using renewable energy factories. Soko is a company that uses natural and recycled materials in making their clothes and jewelry.
All in all
The truth is – being eco-responsible can be done in many ways. There are tons of small things we could change when it comes to our habits that would make a positive influence on the environment. The point is to start doing research on things that can be done by every person and it can start with the only thing that person has the control of – their own household.
Top 5 Changes You can Make in Your Life to Reduce Your Carbon Footprint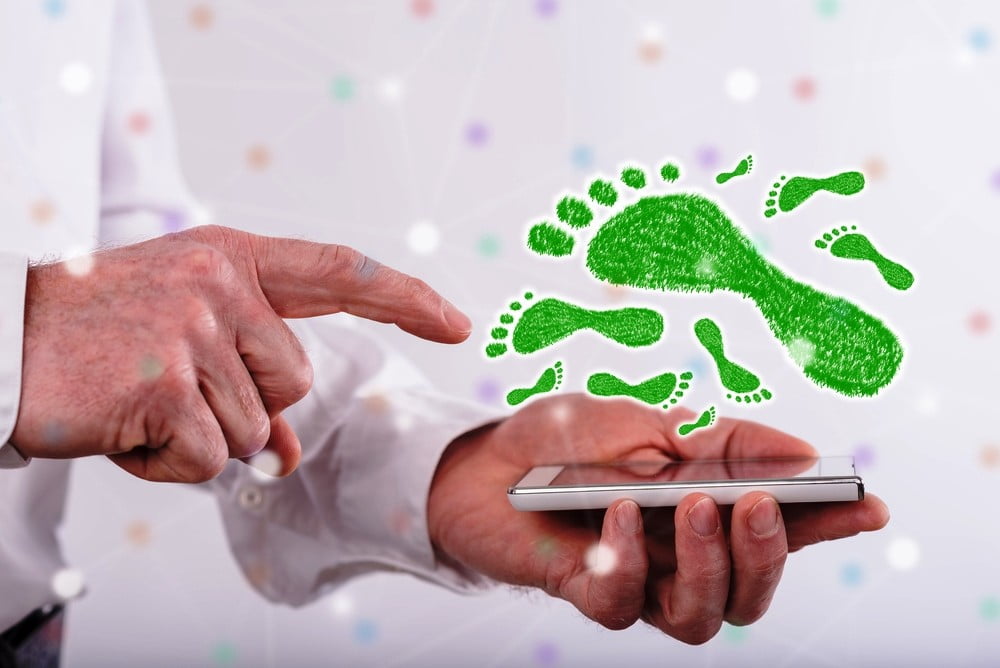 In a world, where war rages and global warming threatens our very existence, the inhabitants of earth need to be extra vigilant in their efforts to go green. This includes reducing your carbon footprint on the earth and leading a more sustainable life.
Many homeowners feel perplexed by all of the options available to reduce their carbon footprint. They may even feel (falsely) that making their household more green will fail to make that much of a difference in the fight to save our planet.
Even a single home going green has a massive impact on the environment. We can win this battle on home at a time. If you're interested in accepting the challenge of making your household a green home, read on below for a few of the top changes you can make in your life to reduce your carbon footprint. We all stand to benefit from making the earth safer for future generations – and your wallet won't complain when you start to see the savings in annual energy costs.
Switch From Dirty Energy to Clean Solar
The ION Solar reviews tell it all–solar is the best way to go. Whether your goal is to slash your energy bills, or to reduce your carbon footprint, the sun is a fantastic source of renewable energy.
It's important to get past the hype from solar installers. Instead, listen to the plethora of impartial customer reviews that mention everything from a $20 energy bill, to the incredible feeling of knowing that you are doing your part by going green and minimizing harmful emissions in to our atmosphere.
The average investment is $15,000 to $30,000 for installation and purchase of solar panels. Optional battery power packs can help provide consistent power during both night and day. And many government agencies provide federal, state or local grants to help offset upfront investments in clean energy.
Depending on which installed you choose, your household may qualify for low-interest or zero interest loans to cover the up-front cost of your installation. And the loan payments are usually less than your current monthly power bill.
It really is a win-win, as home buyers are looking for homes that feature this technology – meaning solar power installation improves the resale value of your property.
Home Modifications
And there are a number of additional home modifications that can help improve the energy efficiency of your home. A programmable thermostat can better manage energy consumption from home cooling and heating systems while you're away from home. And weather stripping your doors can help keep cool air in during the summer, and warm air in during the winter.
Of course, energy conservation starts at home. And this includes setting a powerful example for your kids. Teach your children how to close windows, strategically keep doors open or closed based on airflow, and encourage them to leave the thermostat alone – opting for adding or removing layers of clothing instead.
Unplug Appliances and Shut Off Electronics
Unplugging your appliances when they aren't in use, such as the toaster and the coffee maker, has more of an impact than you might think. Set your TVs and stereos on sleep timers, instead of letting them run around the clock. The cumulative impact of wasteful electronic device usage is horrible for our environment – putting unnecessary strain on our electrical grid.
Recycle
One of the simplest and easiest ways to reduce your carbon footprint is by recycling. You are already throwing this stuff away anyway, right? It doesn't take much more effort to just put recyclables in a separate container to be recycled, now does it?
Oh, and did I mention that you can earn money for recycling? Yes! Many cities and towns have recycling centers that will purchase your clean plastic and glass bottles for reuse.
Minimize Your Water Usage
Water is one of the easiest things to forget about when it comes to reducing your carbon footprint. Preserve water by turning off the faucet while brushing your teeth. Shorten your shower by a few minutes and turn down the heat on that water heater. You'll be surprised at how much lower your water bill and your energy bill will be.
Saving money and reducing your carbon footprint? What isn't to love?
These are just a few of the top ways that you can reduce your carbon footprint and start living a greener lifestyle. And we aren't factoring in all of the advantages that we'll reap from public investments in a smarter energy grid.
From decreasing your water usage, to switching to solar for your home's energy needs, you will feel good at the end of the day knowing you are doing your part to save the future of this planet for generations to come!