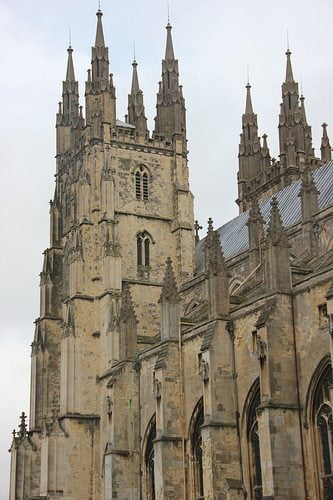 The Church of England has placed a job listing for the position of head of responsible investment. The posting follows strong criticisms around the church's investments and a commitment to review its policies in regards to fossil fuels.
Earlier this month the church's Ethical Investment Advisory Group (EIAG) urged the Church of England to engage with companies across a wide range of sectors and, in some cases, look at divesting from the most unethical.
James Featherby, chair of the EIAG, presented a case to the General Synod for "being involved in the field of play" where the organisation's investments could support "long-term sustainable wealth creation for all stakeholders in society."
The job listing states the successful applicant will be "responsible for the implementation of the Church Commissioners' ethical investment policies and responsible investment commitments". It also adds that the position holder should ensure that investment practices are faithful to the values of the fund's beneficiaries and support the reputation for the Commissioner as a "leading ethical and responsible institutional investor globally".
In July, it was revealed that part of the church's £5.5 billion portfolio was invested indirectly in Wonga. The revelation came just days after the archbishop of Canterbury Justin Welby said the church would try and compete the company "out of existence". Welby said he was "embarrassed" by the news.
The church then faced criticism in September for owning £10 million of shares in one of the world's biggest arms manufacturers, which opponents said clashed with its ethical investment policy. The church defended the investment claiming that only 3% of the company's business involved arms trading.
This month the General Synod voted overwhelmingly in favour of a motion to review its investment towards fossil fuel companies, with one bishop calling climate change "the great demon of our day".
Further reading:
Welfare system failing, says Church of England bishops
Church of England votes in favour of reviewing fossil fuel investments
Shareholder engagement: the church should be 'involved in the field of play' when investing
Church of England to debate climate change amid calls for fossil fuel divestment
Church of England and MSCI team up for ethical investment screening