Ethical Investment Opportunities Being Missed By Consumers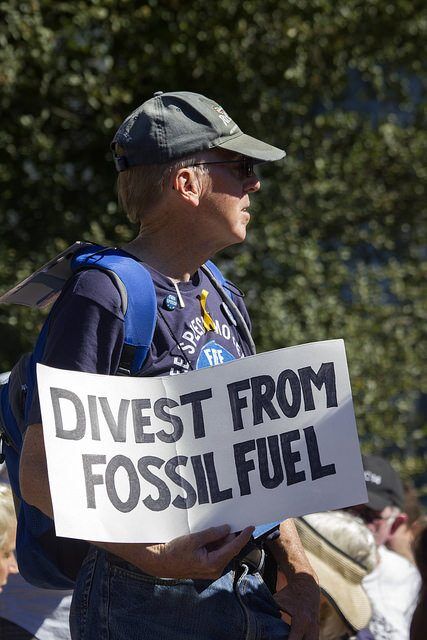 Rathbone Greenbank Investments new research indicates that lots of ethically-conscious individuals, who try to use their money for good, may be overlooking valuable, difference-making opportunities.
The research has been released to coincide with Good Money Week 2016 and the first anniversary of the historic Paris Agreement (COP21) on combating climate change. It suggests that almost half of Britons think that the best way to use their money responsibly is by refusing to purchase products from companies they don't agree with (43%), or buying ethically sourced goods (42%).
However, despite rising concerns over climate change and human rights issues, the research highlights that the number of consumers engaged with Environmental, Social and Governance (ESG) themed investment was far lower. This is despite a growing consensus that ESG and Socially Responsible Investing (SRI) is a more effective way of bringing about change within companies.
Thousands of socially-conscious UK consumers could have a much greater influence on the behaviour of certain companies if they could become more actively involved with ethical investment. Only 12% of those surveyed had their pension invested in ethical funds, while just 9% were involved with social impact investing and 7% used shareholding to influence corporate activities.
Although consumer activism and boycotting is a long-established tactic to encourage change, its results are often limited in terms of altering a company's direction. In the 1990s, Greenpeace successfully led a boycott of Shell over its planned disposal of the Brent Spar oil storage facility at sea – the company eventually agreed to have the facility dismantled in a more responsible manner. Yet other consumer boycotts, such as the high-profile US boycott of French wine in 2003, have been less successful. While this one led to a short-term 26% drop in sales, within six months sales had recovered to their previous level.
Similarly, despite numerous campaigns in the aftermath of last year's emissions scandal, car manufacturer Volkswagen's sales for 2016 have been largely unaffected. The German car giant is now continuing with an aggressive growth strategy that it hopes will see it overtake Toyota as the world's biggest automotive manufacturer.
However, the observable positive effect of ESG and active shareholding is increasing. One such example is BP's recent U-turn on its proposed Australian Bight project. Earlier this year, ShareAction, a charity which promotes responsible investing, wrote and distributed an investor briefing to over 100 global investors in BP ahead of the company's AGM, outlining the operational, economic and reputational risks of the drilling project. After a number of questions on the issue at the AGM, BP's CEO Bob Dudley remarked that "this investment in Australia is not popular today". Following increasing pressure from investors and NGOs alike, its plans to drill for oil in the Great Australian Bight were subsequently abandoned.
The research by Rathbone Greenbank also highlights the important role of financial advice in influencing and guiding ethical investment decisions. Significantly, it found those who take financial advice are more likely to engage in socially responsible investing (15% vs 6%), use shareholding to influence a company's activities (11% vs 5%) and put their pension into ethical funds (15% vs 11%).
John David, Head of Rathbone Greenbank Investments commented: "It's encouraging to see such high numbers of people concerned with where their money goes. Avoiding companies that contradict personal values and actively making ethical choices as a consumer is a great first step, but the possibilities for any long-term, tangible impacts often stretch beyond simply boycotting a particular brand or product. What's needed now is an effort to increase awareness of the power of ethical and sustainable investment and shareholder engagement in changing the mindset and direction of a company. Not only must advisers continue to steward and promote ethical choices among clients, but the ethical and sustainable investment community needs to work harder to increase consumer awareness and understanding of the choices available."
Rathbone Greenbank's five things to consider when investing your money ethically:
1. Your financial objectives can be achieved while staying true to your values – companies with high ethical standards and sustainable business practices are likely to make good long-term investments.
2. You can use your money to help build a better future for everyone. Ethical investment is not just about what you don't invest in, it's also about where you do invest. For example renewable energy, healthcare, education and affordable housing.
3. Investing ethically can bring about corporate change. Shareholder rights can be used to vote at annual general meetings guiding the direction of companies. For example, with regard to executive pay or social and environmental reporting.
4. Investment can be a powerful force for good. The inclusion in the Modern Slavery Act 2015 of the transparency in supply chains initiative (requiring large companies to report on the steps they are taking to prevent modern slavery within their supply chains) came about through investor activism.
5. Public scrutiny demands strong stewardship – charities need to make informed financial choices in order to ensure that their investments do not conflict with their mission.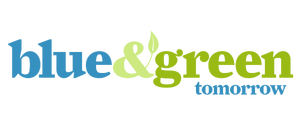 7 Benefits You Should Consider Giving Your Energy Employees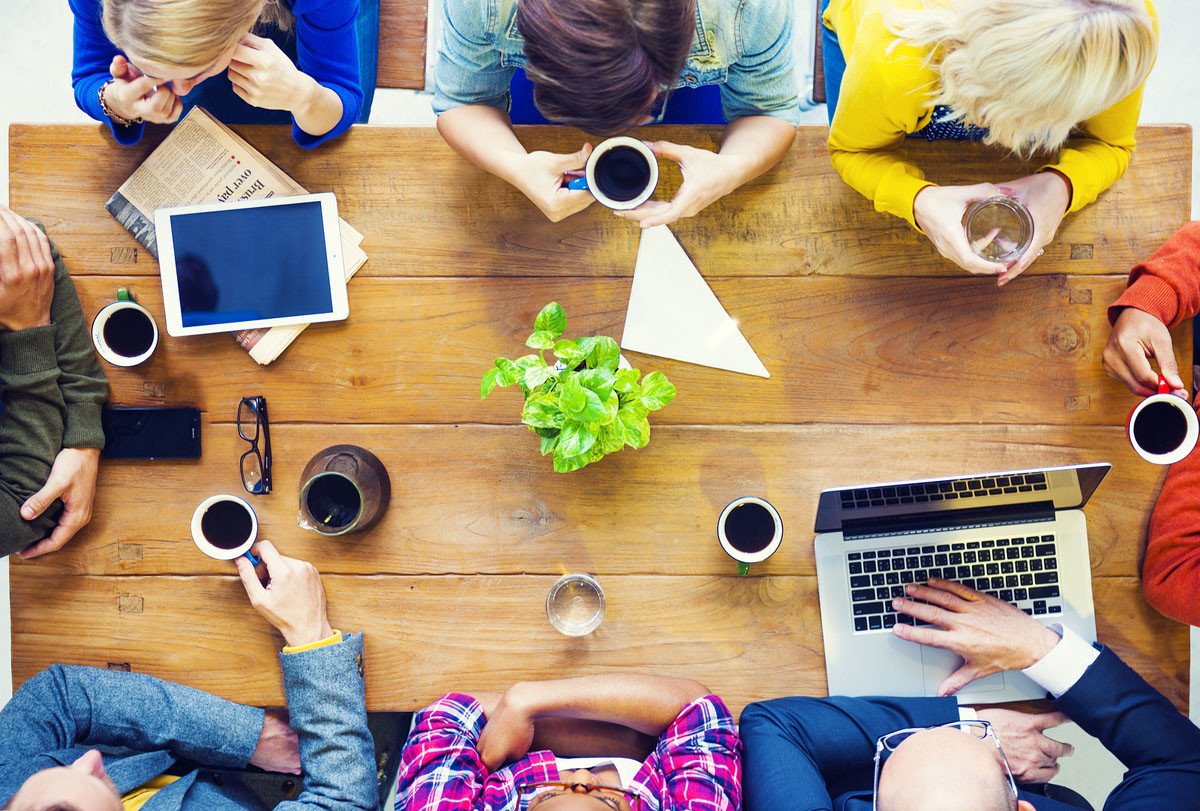 As an energy startup, you're always looking to offer the most competitive packages to entice top-tier talent. This can be tough, especially when trying to put something together that's both affordable but also has perks that employees are after.
After all, this is an incredibly competitive field and one that's constantly doing what it can to stay ahead. However, that's why I'm bringing you a few helpful benefits that could be what bolsters you ahead of your competition. Check them out below:
Financial Advising
One benefit commonly overlooked by companies is offering your employees financial advising services, which could help them tremendously in planning for their long-term goals with your firm. This includes anything from budgeting and savings plans to recommendations for credit repair services and investments. Try to take a look at if your energy company could bring on an extra person or two specifically for this role, as it will pay off tremendously regarding retention and employee happiness.
Life Insurance
While often included in a lot of health benefits packages, offering your employees life insurance could be an excellent addition to your current perks. Although seldom used, life insurance is a small sign that shows you care about the life of their family beyond just office hours. Additionally, at such a low cost, this is a pretty simple aspect to add to your packages. Try contacting some brokers or insurance agents to see if you can find a policy that's right for your firm.
Dedicated Time To Enjoy Their Hobbies
Although something seen more often in startups in Silicon Valley, having dedicated office time for employees to enjoy their passions is something that has shown great results. Whether it be learning the piano or taking on building a video game, having your team spend some time on the things they truly enjoy can translate to increased productivity. Why? Because giving them the ability to better themselves, they'll in turn bring that to their work as well.
The Ability To Work Remotely
It's no secret that a lot of employers despise the idea of letting their employees work remotely. However, it's actually proven to hold some amazing benefits. According to Global Workplace Analytics, 95% of employers that allow their employees to telework reported an increased rate of retention, saving on both turnover and sick days. Depending on the needs of each individual role, this can be a strategy to implement either whenever your team wants or on assigned days. Either way, this is one perk almost everyone will love.
Health Insurance
Even though it's mandated for companies with over 50 employees, offering health insurance regardless is arguably a benefit well received across the board. In fact, as noted in research compiled by KFF, 28.6% of employers with less than 50 people still offered health care. Why is that the case? Because it shows you care about their well-being, and know that a healthy employee is one that doesn't have to worry about astronomical medical bills.
Unlimited Time Off
This is a perk that almost no employer offers but should be regarded as something to consider. According to The Washington Post, only 1-2% of companies offer unlimited vacation, which it's easy to see why. A true "unlimited vacation" program could be a firm's worse nightmare, with employees skipping out every other week to enjoy themselves. However, with the right model in place that rewards hard work with days off, your employees will absolutely adore this policy.
A Full Pantry
Finally, having a pantry full of food can be one perk that's not only relatively inexpensive but also adds to the value of the workplace. As noted by USA Today, when surveying employees who had snacks versus those who didn't, 67% of those who did reported they were "very happy" with their work life. You'd be surprised at how much of a difference this could make, especially when considering the price point. Consider adding a kitchen to your office if you haven't already, and always keep the snacks and drinks everyone wants fully stocked. Doing so will increase morale tremendously.
Final Thoughts
Compiling a great package for your energy company is going to take some time in looking at what you can afford versus what's the most you can offer. While it might mean cutting back in other areas, having a workforce that feels like you genuinely want to take care of them can take you far. And with so many different benefits to include in your energy company's package, which one is your favorite? Comment with your answers below!
Top 5 Renewable Energy Stocks to Watch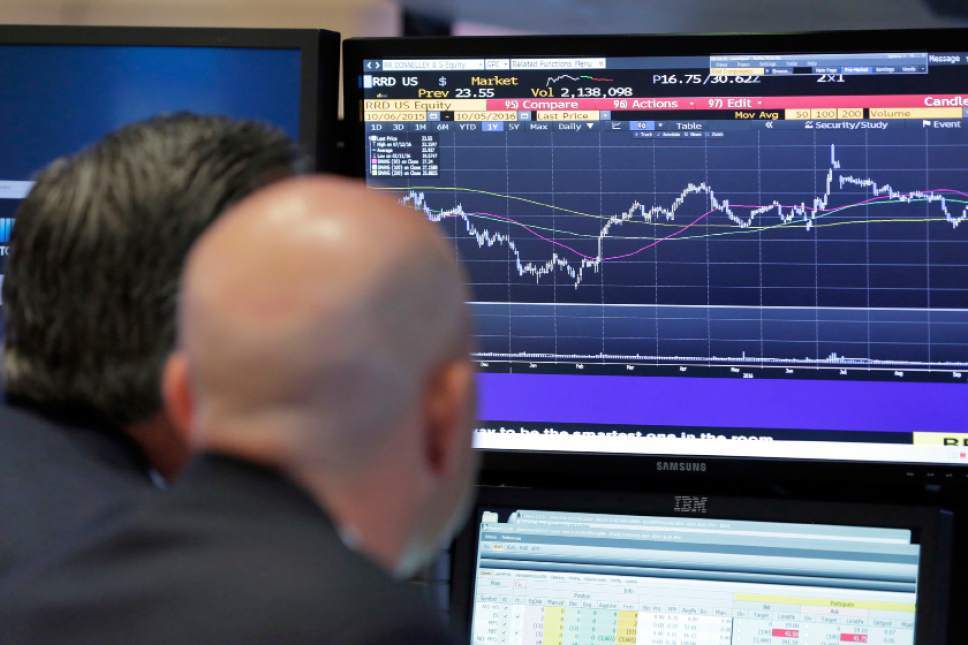 Do you feel morally obligated to put your money where your mouth is? I totally get it. We all want to make the world a better place, and I want to help you put your investments to work for you and the planet we call home – we only get one.
Questor Technology – CVE:QST
Questor Technology is one of the most promising penny stocks to follow under $5. It turns out that investing in renewable energy stocks doesn't have to be expensive. In fact, you can get in on the ground floor by investing in penny stocks. These are companies that are just starting to make an impact. If they are successful in the long-run, you win BIG. If they fail, you're only out a couple pennies. Small risk and big potential reward.
Questor Technology is exciting because they are solving one of the biggest barriers to a greener planet – huge waste and pollution from the oil and gas industry. When they first launched they enjoyed a couple of record years. But as the economy took a hit, so did the oil and gas sector.
I love these guys because they didn't call it quits. Instead of hanging up the towel, they retooled and relaunched. Now, instead of selling clean energy tech to large oil and gas firms, they rent the tech out. This provides a stable, ongoing revenue. And, if the economy takes another dip, they can quickly scale operations back.
I'm expecting a major upswing. If you have a couple of extra pennies in your portfolio, chuck 'em at these guys.
NRG Yield – NYSE:NYLD
If you're willing to dance with the devil, NRG Yield is an exciting company to watch. They invest and offer all forms of energy – from renewable to traditional. I'm really encouraged by their massive investment in renewable energy.
In recent years, making energy more environmentally sustainable has become a focus for a company that used to be one of the bad guys. I think we should encourage companies to stop killing our planet. These guys are on a warpath on behalf of green energy – and so what if they showed up a little late to the party. Don't we want to reward reform?
Oh, and speaking of green, they've had a phenomenal year for investors. I definitely recommend adding them to your portfolio.
Brookfield Asset Management – NYSE:BAM
This is an asset management firm that has gone big on renewable energy. Part of their genius is that they stayed on the sidelines while renewable firms launched and fought over access to technology and resources. While they watched the good guys duke it out, they swooped in and picked up green energy firms that stumbled.
This means that their investors are able to invest in green energy at a HUGE discount. Brookfield Asset Management has more than 100 years of experience making strong investment plays. I love that they allow investors to access green technology without paying the hype premium.
Pattern Energy Group – NASDAQ:PEGI
Based in San Francisco, Pattern Energy Group is a pure green energy play. They've spent that past few decades building, expanding and innovating with more than 20 renewable energy facilities. If you're a bleeding heart with a passion for green energy, this is as good as it gets!
You can purchase stock in their company on two different exchanges – the NASDAQ and Toronto Stock Exchange. This allows investors both north and south of the border to avoid international transaction fees. Savvy investors can compare both markets to find the best bang for the green dollar.
Carnegie Clean Energy – ASX:CCE
I saved the best for last with this stock. Carnegie Clean Energy harnesses the kinetic motion of ocean waves to generate energy. Their tech has been proven by the Australian defense sector – helping to power a naval base at Garden Island.
They also have dipped into other forms of renewable energy, so they have a bright future in a variety of markets. I wouldn't be surprised to see a buyout shortly based on the proprietary, proven technology that this firm owns the rights to.
In conclusion, it is totally possible to be green-conscious while making some green for your investment portfolio. Some companies are more committed than others, but I'm not afraid of rewarding traditional energy companies if they're making a solid effort to diversify and make the world a greener place.