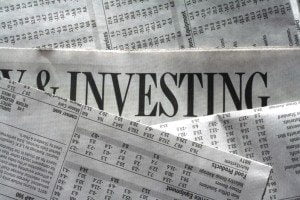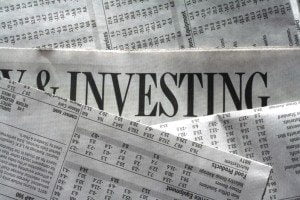 Investment Sought From Individuals for £5m Community Energy Project Near Stratford-upon-Avon
Investment is being sought from members of the public for a £5million community energy project near Stratford-upon-Avon that will offer 5% gross returns for investors, while providing a long term funding stream for local charity groups.
Stratford Community Energy is coordinating the project, which has seen a large solar farm installed on former DEFRA land.
Investors are invited to purchase solar bonds offering a return of 5% per annum that is paid every six months for the initial three year term.
The creation of a community fund will see around £175,000 being given to local charities over the 25 year lifetime of the scheme. Groups being supported include The Stratford Hospital Appeal, which is aiming to raise £1 million to pay for the world class facilities and enhancements for new Cancer and Ophthalmology services that have not previously been available locally. It will receive £125,000 from Stratford Community Energy over the next 25 years. Welford on Avon School, based five miles from the solar site, will also benefit, receiving a windfall of around £2,000 a year.
Adrian Pike, chairman of Stratford Community Energy, commented: "We're delighted to announce that the Stratford Community Fund raise is now open. We believe this is a fantastic opportunity for people to be involved in a community project that has the potential to make a real difference on so many levels."
The Stratford Community Energy solar farm will cover an area of approximately 11.8 hectares and will generate just over 4,696 MW hours of electricity per year – enough energy to power around 1,400 homes. As a renewable power source the solar farm will be reducing the region's carbon emissions by up to 1,800 tonnes per year.
The construction of the solar farm is complete and the site is generating electricity into the National Grid.
The solar farm is one of only two community energy projects in the country that will benefit from being connected to a battery storage unit. A 1000 kW / 1200 kWh Energy Storage System (ESS) will be installed on the site, meaning the energy generated can be stored and released when it is most needed.
Partners on the project include The Stratford Hospital Appeal, Welford on Avon School; wildlife charity RSPB, which will be working with the site's developers to introduce natural habitats for 'priority species' – the breeds most under threat; Close Brothers; Limejump and cleantech company Anesco.
Adrian concluded: "The team we have pulled together to deliver the project has an unrivalled track record in the design and build of similar largescale solar projects, having been responsible for building over 70 solar farms in the UK over the last six years.
"Our objective is simple – to help share the benefits of renewable energy by giving communities and individuals an opportunity to invest in solar bonds. By backing Stratford Community Energy investors will not only be supporting a reduction in the impact of climate change and increasing energy security, but also be helping to generate significant benefits for the community and local economy."
The Stratford Community Energy solar bond offer will remain open until the maximum sum has been reached, or until 31st May 2016. The minimum investment per applicant is £500 for one bond. Applications can only be made via stratfordcommunityenergy.co.uk