Sustainability 'megaforces' impact on business will accelerate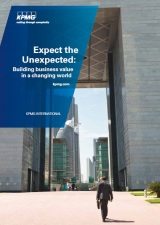 The resources on which business relies are becoming more difficult to access and more costly. Changing patterns of economic growth and wealth are likely to strain infrastructure and natural systems. The unpredictable results of a changing climate will affect physical assets and supply chains and businesses can expect an ever more complex web of sustainability legislation and fiscal instruments.
Over the next 20 years businesses will be exposed to hundreds of environmental and social changes that will bring both risks and opportunities in the search for sustainable growth. A report by KPMG International has identified key changes that will have the greatest effects on business.
Read more on Blue & Green Investor