Tesla shares soar as Morgan Stanley predicts carmaker will 'disrupt' energy storage sector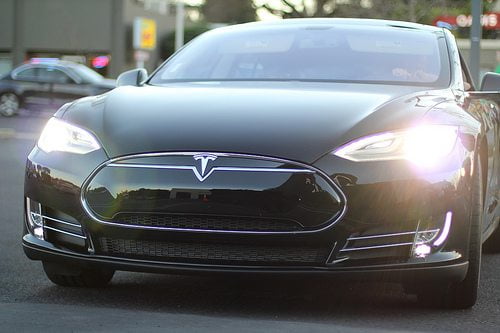 Shares in Tesla have hit a record high, after investment bank Morgan Stanley more than doubled its projected price for the stock. The move suggests that the electric carmaker could be set to disrupt the auto and energy industries.
Shares advanced by 13.9% to $248 (£148) by the close of trading in New York on Tuesday, after Morgan Stanley projected a 12-month price target of $320 (£191). The company's market valuation is now $30.4 billion (£18.2), more than half that of General Motors' or Ford's – America's biggest automakers. 
The latest boost to America's youngest publicly traded automaker's meteoric rise – just a year ago its shares closed at $38.45 (£23.09) – followed the announcement from founder and CEO Elon Musk that the company is going to construct its own lithium ion battery "gigafactory".
The new factory will allow the company to lower costs by consolidating the supply chain. It will also solve its main bottleneck issue – the shortage of battery cells – as production and sales increase.
In a letter to shareholders, Tesla said, "With this facility, we fell highly confident of being able to create a compelling and affordable electric car in approximately three years."  
In light of these plans, Morgan Stanley analyst Adam Jonas said the firm no longer sees Tesla as just a niche premium auto manufacturer. 
"Tesla's quest to disrupt a trillion dollar car industry offers an adjacent opportunity to disrupt a trillion dollar electric utility industry. If it can be a leader in commercialising battery packs, investors may never look at Tesla the same way again," he wrote.  
''If Tesla can become the world's low-cost producer in energy storage, we see significant optionality for Tesla to disrupt adjacent industries."
Jonas added that the proposed scale of Tesla's battery production – the plant is predicted to be able to make more than 1 billion cells a year – has the potential to disrupt the US energy storage business and the national electrical grid.
He also argued that Tesla's success in the auto sector will gather momentum, forecasting that the company will reach 1m vehicle sales by 2027.  
Tesla currently produces only one vehicle – the Model S sedan – of which it expects to sell 35,000 this year. However, the company's success comes at a time when many analysts are seeing evidence of a trend of electrification in transport, as sustainability becomes a more prominent concern for manufacturers and investors. 
Speaking to Blue & Green Tomorrow earlier this month, Hyewon Kong, a senior analyst at leading sustainable investor WHEB, observed, "For the first time, every single one of the major auto manufacturers displayed at least one hybrid or electric model at the recent auto shows and there are new electric models arriving almost every month." 
Though WHEB does not invest in Tesla, its flagship WHEB Sustainability fund does hold stocks in a number of companies leading the way in sustainable transport.
Kong said that one company WHEB does invest in – the material technology group Umicore, which provides key components for electric vehicle (EV) batteries – is also seeing growth.
Earlier this month, IHS Automotive said that worldwide production of electric vehicles (EVs) is set to increase by 67% in 2014. In January, electric car sales in France grew by 77%, and some EV models are now outselling conventional cars in Norway.
In the UK, sales of hybrids and EVs rose at an above average rate last year and deputy prime minister Nick Clegg recently unveiled £9.3m worth of funding for electric vehicle charging infrastructure.
Further reading:
Tesla plans 'gigafactory' for battery cells on back of soaring shares
Sustainable transport: Tesla investment stock surges to record value
Bill Gates-backed renewables storage battery begins production
Harvard energy storage battery could play 'huge role' in renewables transition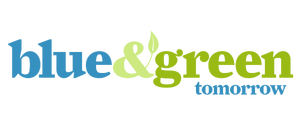 Report: Green, Ethical and Socially Responsible Finance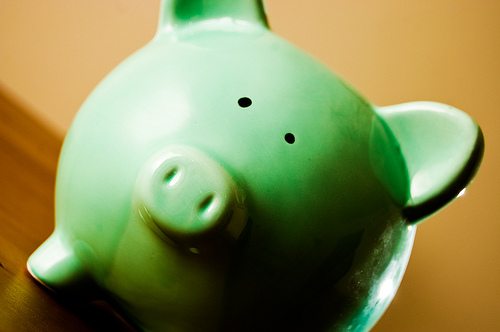 "The level of influence that ethical considerations have over consumer selection of financial services products and services is minimal, however, this is beginning to change. Younger consumers are more willing to pay extra for products provided by socially responsible companies." Jessica Morley, Mintel's Financial Services Analyst.
Consumer awareness of the impact consumerism has on society and the planet is increasing. In addition, the link between doing good and feeling good has never been clearer. Just 19% of people claim to not participate in any socially responsible activities.
As a result, the level of attention that people pay to the green and ethical claims made by products and providers is also increasing, meaning that such considerations play a greater role in the purchasing decision making process.
However, this is less true in the context of financial services, where people are much more concerned about the performance of a product rather than green and ethical factors. This is not to say, however, that they are not interested in the behaviour of financial service providers or in gaining more information about how firms behave responsibly.
This report focuses on why these consumer attitudes towards financial services providers exist and how they are changing. This includes examination of the wider economy and the current structure of the financial services sector.
Mintel's exclusive consumer research looks at consumer participation in socially responsible activities, trust in the behaviour of financial services companies and attitudes towards green, ethical and socially responsible financial services products and providers. The report also considers consumer attitudes towards the social responsibilities of financial services firms and the green, ethical and socially responsible nature of new entrants.
There are some elements missing from this report, such as conducting socially responsible finance with OTC trading. We will cover these other topics in more detail in the future. You can research about Ameritrade if you want to know more ..
By this report today: call: 0203 416 4502 | email: iainooson[at]mintel.com
Report contents:
OVERVIEW
What you need to know
Report definition
EXECUTIVE SUMMARY
The market
Ethical financial services providers: A question of culture
Investment power
Consumers need convincing
The transformative potential of innovation
Consumers can demand change
The consumer
For financial products, performance is more important than principle
Competition from technology companies
Financial services firms perceived to be some of the least socially responsible
Repaying the social debt
Consumer trust is built on evidence
What we think
ISSUES AND INSIGHTS
Creating a more inclusive economy
The facts
The implications
Payments innovation helps fundraising go digital
The facts
The implications
The social debt of the financial crisis
The facts
The implications
THE MARKET – WHAT YOU NEED TO KNOW
Ethical financial services providers: A question of culture
Investment power
Consumers need convincing
The transformative potential of innovation
Consumers can demand change
PUTTING FINANCIAL SERVICES IN AN ETHICAL CONTEXT
An ethical economy
An ethical financial sector
Ethical financial services providers
GREEN, ETHICAL AND SOCIALLY RESPONSIBLE ISSUES IN FINANCIAL SERVICES
The role of investing
Divestment
The change potential of pensions
The role of trust
Greater transparency informs decisions
Learning from past mistakes
The role of innovation
Payments innovation: Improving financial inclusion
Competition from new entrants
The power of new money
The role of the consumer
Consumers empowered to make a change
Aligning products with self
THE CONSUMER – WHAT YOU NEED TO KNOW
For financial products, performance is more important than ethics
Financial services firms perceived to be some of the least socially responsible
Competition from technology companies
Repaying the social debt
Consumer trust is built on evidence
Overall trust levels are high
THE ETHICAL CONSUMER – SOCIALLY RESPONSIBLE ACTIVITIES
Payments innovation can boost charitable donations
Consumer engagement in socially responsible activities is high
Healthier finances make it easier to go green
SOCIALLY RESPONSIBLE COMPANIES
37% unable to identify socially responsible companies
Building societies seen to be more responsible than banks….
….whilst short-term loan companies are at the bottom of the pile
CONSUMER TRUST IN THE BEHAVIOUR OF FINANCIAL SERVICES COMPANIES
Overall trust levels are high
Tax avoidance remains a major concern
The divestment movement
Nationwide significantly more trusted
Trust levels remain high
CONSUMER ATTITUDES TOWARDS GREEN AND ETHICAL FINANCIAL PRODUCTS
For financial products, performance is more important than principle
Socially conscious consumers are more concerned
CONSUMER ATTITUDES TOWARDS TRANSPARENCY
Strategy reports provide little insight for consumers
Lack of clarity regarding corporate culture causes concern
Consumers want more information
THE ROLE OF FINANCIAL SERVICES FIRMS IN SOCIETY
The social debt of the financial crisis
THE SOCIAL RESPONSIBILITIES OF FINANCIAL SERVICES FIRMS
For consumers, financial services firms play larger economic role
Promoting financial responsibility
CHALLENGER COMPANIES AND SOCIAL RESPONSIBILITY
Consumer trust is built on evidence
The alternative opportunity
The target customer
Consumers Investing in Eco-Friendly Cars with the UK Green Revolution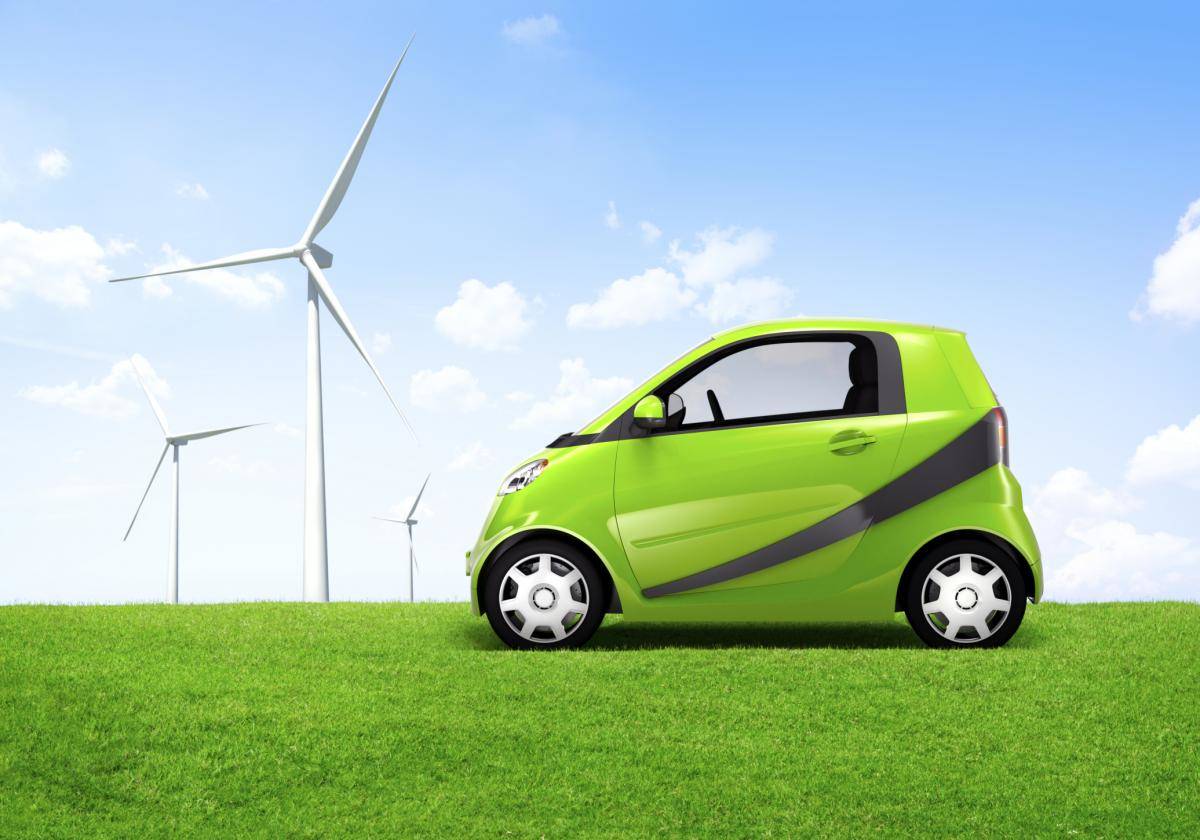 The UK public appears to be embracing the electric car UK Green Revolution, as recent statistics reveal that more and more consumers are making the switch from petrol and diesel to electric or alternatively fuelled vehicles. The demand for diesel fell by almost a third in October compared to last year, whilst hybrid and electric cars rose by a staggering 36.9%.
Time for UK Green Revolution Change
So, what is the reason for this sudden change? This comes down to the current situation in the UK, which has led to people embracing eco-friendly technologies and automobiles. One of the main reasons is the Government's clean air plans, which includes the impending 2040 ban on petrol and diesel automobiles. There is then the rollout of the T-Charge in London, the city of Oxford announcing that they will be banning petrol and diesel from the city centre by 2020 and various other big announcements which take up a lot of space and time in the UK press.
h2>Diesel's Reputation
In addition to this, the negative publicity against diesel has had a huge impact on the UK public. This has led to a lot of confusion over emissions, but actually, the newest low emission diesel automobiles will not face restrictions and are not as bad to drive as many believe. Most notably, German brand Volkswagen has been affected due to the emissions scandal in recent times. It was discovered that some emissions controls for VW's turbocharged direct injection diesel engines were only activated during laboratory testing, so these automobiles were emitting 40 times more NO in real-world driving. As a result of this and all the negative publicity, the manufacturer has made adaptations and amended their vehicles in Europe. Additionally, they have made movements to improve the emissions from their cars, meaning that they are now one of the cleaner manufacturers. Their impressive range includes the Polo, Golf and Up, all of which can be found for affordable prices from places like Unbeatable Car.
The Current Market
The confusion over the Government's current stance on diesel has clearly had a huge impact on the public. So much so that the Society of Motor Manufacturers and Traders (SMMT) has called on the Government to use the Autumn Budget to restore stability in the market and encourage the public to invest in the latest low emission automobiles. SMMT believes that this is the fastest and most effective way to address the serious air quality concerns in this country.
Incentives
One way that the Government has encouraged the public to make the switch is by making incentives. Motorists can benefit from a grant when they purchase a new plug-in vehicle, plus there are benefits like no road tax for electric vehicles and no congestion charge. When these are combined with the low running costs, it makes owning an electric automobile an appealing prospect and especially because there are so many great models available and a type to suit every motorist. One of the main reasons holding motorists back is the perceived lack of charging points. However, there are currently over 13,000 up and down the country with this number rapidly increasing each month. It is thought that the amount of charging points will outnumber petrol stations by 2020, so it is easy to see more and more motorists start to invest in electric cars way ahead of the 2040 ban.
It is an interesting time in the UK as people are now embracing the electric car revolution. The Government's clean air plans seem to have accelerated this revolution, plus the poor publicity that diesel has received has only strengthened the case for making the switch sooner rather than later.