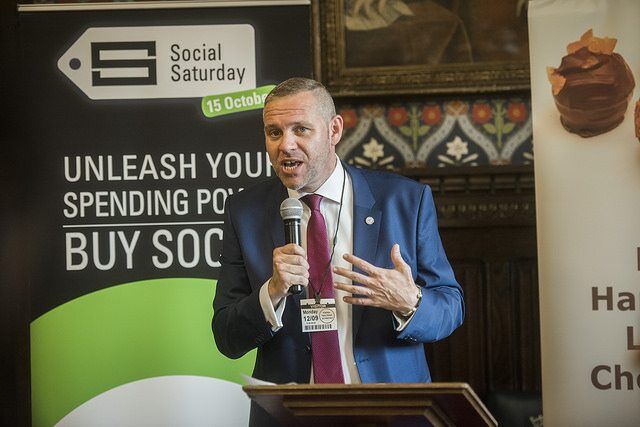 Autumn Statement Promotes Innovation But Lacks Steps To Inclusive Economy' – Social Enterprise UK
In response to today's Autumn Statement, the Chief Executive of Social Enterprises UK, Peter Holbrook, released the following statement:
"Today's Autumn Statement was a real opportunity to match rhetoric with action. On first taking office, the Prime Minster promised to create an economy that works for everyone. The inequalities brought so sharply into light by Brexit demanded action but today's Statement showed there's still a long way to go.
"The Chancellor talked of a 'big-ticket' innovation and infrastructure fund, but where was the inclusive economy Theresa May promised? Pressure on councils and the NHS is going to be high, and with changes to benefits and public services, increasing numbers are going to feel their living standards squeezed and quality of life reduced. The government says it wants to make life easier for those 'just about managing' but it's hard to see how, given the uncertain economic landscape. The government is stuck in the unenviable position of trying to make globalisation work better for the majority whilst navigating a new global role for the UK outside of the EU.
"Social enterprises – through how they work, who they employ and where they operate – offer a blueprint towards the inclusive economy the Prime Minister assured the nation of. Whilst social enterprises cannot offer all the solutions to our post-Brexit economy, they have a strong track record of working with and improving the lives of those left behind by failing economic systems. And social enterprises operating in the public sector are providing quality services and avoiding massive deficits – none the more so than those operating in health and social care.
Some good news: Social Investment Tax Relief increase and opportunities in infrastructure projects
"Some good news is that that the amount of investment some social enterprises can raise through Social Investment Tax Relief has been increased. This ought to make it easier for people to invest in social enterprises and help drive investment towards socially productive industries.
"And there are opportunities for social enterprises to get involved in helping to deliver the rail, housing and road infrastructure projects the Chancellor spoke of. Strengthening the Social Value Act could help social enterprises play a role."