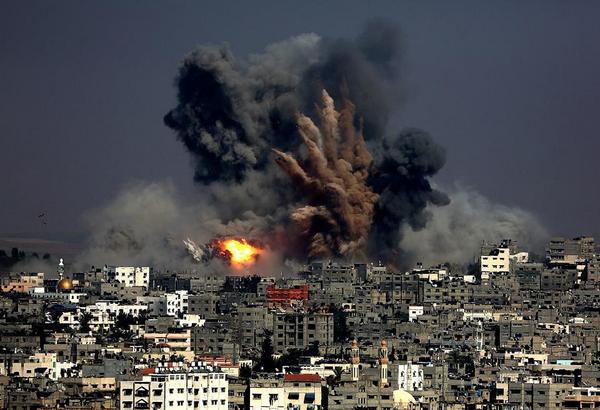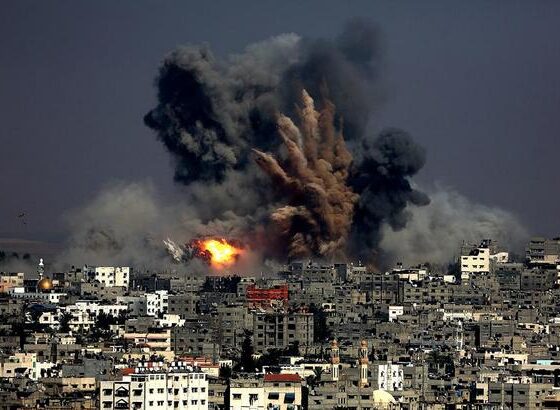 Investors urged to divest from firms involved in Israeli occupation, as Gaza violence escalates
As the conflict in Gaza intensifies with no end in sight, campaigners are urging investors of all types to ditch their holdings in companies profiting from the Israeli occupation.
The violence caused further international outrage on Wednesday, after artillery fire hit a UN-run school housing refugees, killing 16. The Palestinian death toll is now thought to have risen above 1200, while 55 Israelis have died.
In a televised address on Monday, Israeli prime minister Binyamin Netanyahu told his people to be prepared for "a protracted campaign", while Hamas has vowed to fight on.
Critics say that because world leaders have failed to hold Israel to account for the deaths of civilians, a campaign of divestment and boycotts is the only way forward.
"We see boycotts, divestment and sanctions as the only way that people around the world can put pressure on the Israeli state to end this occupation," said John Hilary, executive director of the London-based campaign group War on Want.
"Popular pressure is the only way to bring justice to the Palestinian people, in exactly the same way that popular pressure brought an end to apartheid in South Africa," Hilary told Blue & Green Tomorrow.
War on Want has supported the Boycott, Divestment, Sanctions (BDS) campaign since it was launched by Palestinian civil society in 2005. 
The BDS campaign calls on consumers to avoid any products sourced from Israel or the occupied territories and urges investors to avoid any companies complicit in the Israeli campaign.
Hilary said there are many companies involved, but identified the UK security firm G4S as one that particularly concerns War on Want.
The company helps to run Israel's prison system, including facilities in the occupied West Bank. It has been accused of being complicit in human rights violations against Palestinian political prisoners, including some children.
It was recently revealed that Bill Gates divested the philanthropic fund he runs with his wife Melinda from G4S, after War on Want appealed for him to do so.
Before the latest crisis began, the UK government-funded National Contact Point watchdog launched a new investigation into G4S's activities in Israel and occupied Palestinian territories.
G4S declined to comment, though an independent report commissioned by the firm recently concluded the company "had no contributory role in human rights violations". 
Other international companies have also been targeted by divestment campaigners. The French rail giant Veolia Transdev has been singled out since 2008, for providing services to the illegal settlements, and has since been excluded from bidding for many contracts around the world.
The American firm Caterpillar has been criticised for supplying bulldozers the Israeli army has used to demolish Palestinian homes. A number of investors, including the Church of England, have opted to divest from the engineering firm as a result.
In June, the Presbyterian Church in the US voted to divest from Motorola Solutions and Hewlett-Packard after they too did business with Israel.  
Hilary also listed Israeli arms firms Elbit and Rafael and Eden Springs, an Israeli company that sources bottled mineral water from the illegal settlements, as complicit companies.
He said that concerned investors should consult Who Profits – a website run from Tel Aviv that works to expose the involvement of companies in the occupation. He also urged shareholders to write to companies who operate in Israel to request "chapter and verse" about their actions relating to Gaza.
"I think that the current situation in Gaza makes it absolutely clear the level of violence being inflicted on the Palestinian people," Hilary said.   
"Investors can see that you have a rogue state that is operating outside the bounds of any acceptable levels. How can any investor suggest they are right to be sustaining that kind of occupation and aggression?"
Photo: AmnestyInternational via Twitter

Further reading:
Bill Gates divests philanthropic foundation from G4S
Desmond Tutu calls on South African university to divest from fossil fuels
Divestment: over 300 churches vote to end fossil fuels investment
Church of England reduces exposure to 'sin stocks' after ethical investment review