Major Report On EU Referendum Debate To Be Published By Electoral Reform Society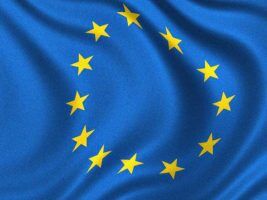 Unreleased BMG Research polling on public opinion on the debate, along with expert experience and comparisons from Alternative Vote and Scottish referendums will used for the report named 'It's Good to Talk: Doing Referendums Differently After the EU Vote.'
The ERS are calling for a systematic review into how we do referendums in the UK in the future, with the publication making nine key recommendations to improve how referendums are conducted in the future, after what was widely viewed as a poor quality debate characterised by 'party spats' rather than real deliberation.
The recommendations will include tasking an official public body to intervene when misleading claims are made by the campaigns, for Ofcom to conduct a review into an appropriate role for broadcasters to play in referendums, and for grassroots citizens' involvement at every stage – including alongside extensive pre-legislative scrutiny.
'It's Good to Talk: Doing Referendums Differently After the EU Vote' aims to be a definitive, long-term resource on the EU vote – and a call to action to ensure we learn the lessons of the EU referendum.