Tomorrow's Company Present Business Boosting Report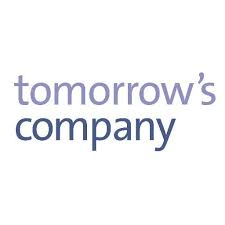 Tomorrow's Company, who work with businesses to help them become a force of good in the community, have released the findings from its year-long research project. Tomorrow's Company looked into the advancements and future prospects of businesses in the UK, and found that the current situation is not working for shareholders or society.
Tomorrow's Company research highlighted a number of concerns. They included:
The focus on cash returns to shareholders has been self-defeating – Despite an increased focus on shareholder returns, investors have achieved the same return investing in government bonds as they have investing in UK equities. The last time this was the case was during the Great Depression.
Employees are losing out and productivity is poor – Wages are being squeezed. Real wage growth has declined in every decade since the 1970s and in this decade real wages have fallen. Only 49 per cent of people are likely to recommend their company as an employer, and UK labour productivity is 15 per cent below the G7 average.
Long term investment by British business is in a sustained decline – Investment in fixed assets has fallen from 11 per cent of GDP in 1997 to 8 per cent in 2014, below the United States and EU. Investment in R&D is also low at 1.6 per cent of GDP, below the Euro area at 2.1 per cent and United States at 2.8 per cent. This is holding back critical sectors like infrastructure, housing, healthcare and energy.
The lack of investment makes it harder to reduce the government deficit – Over the last few decades, companies have increasingly been net savers in the economy, now to the tune of 7 per cent of GDP, or £100bn. To offset this, the government has had to artificially boost demand. It may have few levers left to pull when the next recession comes. The real answer lies in a renewed focus on the health and the wealth creation capacity of companies.
These problems are most acute in listed companies – These account for 16 per cent of private sector jobs and 47 per cent of investment, and are crucial to future pensions.
Tomorrow's Company warn that too often these concerns are treated separately, when in fact they are all connected. Encouragingly there is an alternative approach to business success for which there is mounting evidence. This approach recognises that success starts with engaged employees, satisfied customers and stable suppliers, with shareholder returns being the end result and not the starting aim. It is underpinned by a clear purpose and set of values that help guide behaviours, and a long-term view that embraces risk.
Commenting on the findings, Mark Goyder, Founder and CEO of Tomorrow's Company, said: "It is the perverse outcome that investors get the same return from funding the national debt as they do backing UK companies to grow and invest.
 "Our obsession with the short-term has created companies that over-save, under-invest and fail to get the best out of their people. This can change if companies start purposefully investing in the long term. But this will only work if they are held to account by shareholders and boards who are equally focused on long term growth, in a climate reinforced by government policy."
Tomorrow's Company makes a number of specific recommendations to make this agenda a reality. They include:
Pension fund and other asset owners should set longer-term mandates for fund managers – at the moment too many pension fund trustees believe they have a fiduciary responsibility to prioritise short term returns. This is not the case.
Fund managers should be incentivised to be better stewards – using their influence to drive long-term growth in companies, rather than outperforming a benchmark.
More in-depth analysis and less "noise" – a greater focus by investment research on culture, innovation and the real drivers of long term shareholder value, supported by a new structure for investment research and broader company disclosure.
The introduction of "Governance plus" – each scandal has increased the focus on compliance at the expense of innovation and risk. Boards need to change this balance, with more director time spent looking closely at the drivers of long-term shareholder value.
A coherent government policy for long-term focused companies – The government has too often taken a passive stance in its approach to British business. Instead, the government could use a range of policy tools to encourage companies to take a longer-term approach, from procurement criteria to bank credit creation to removing the barriers to alternative forms of ownership.
The report points to a number of companies exhibiting a long-term approach, including Admiral Insurance, JCB, Adnams and Unipart.
John Neill CEO of Unipart, said: "The number one strategic challenge facing business and the UK is growth. We need to grow the economy and to do so we need to have enterprises and businesses that create growth opportunities both domestically and globally.
"This means we have to be competitive and innovative, both of which derive from improved productivity. As the report shows, our current track record is not good. It has to change to avoid leaving a dreadful legacy to our children and grandchildren. I therefore highly recommend that business leaders read and consider the recommendations of the report and the Tomorrow's Company approach. I am convinced it is a superior business model that can help solve many of the problems facing our country today."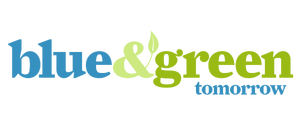 These 5 Green Office Mistakes Are Costing You Money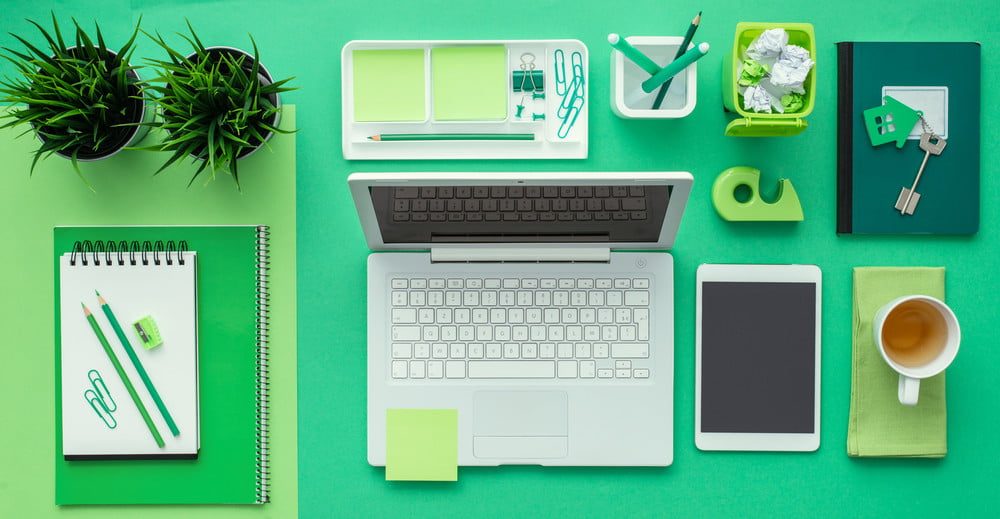 The sudden interest in green business is very encouraging. According to recent reports, 42% of all companies have rated sustainability as an important element of their business. Unfortunately, the focus on sustainability will only last if companies can find ways to use it to boost their ROI.
Many businesses get so caught up in being socially conscious that they hope the financial aspect of it takes care of itself. The good news is that there are plenty of ways to go green and boost your net income at the same time.
Here are some important mistakes that you will want to avoid.
Only implementing sustainability on micro-scale
The biggest reason that brands are going green is to improve their optics with their customers. Too many businesses are making very minor changes, such as processing paperwork online and calling themselves green.
Customers have become wary of these types of companies. If you want to earn their business, you are going to need to go all the way. Bring in a green business consultant and make every feasible change to demonstrate that you are a green organization from top to bottom.
Not prioritizing investments by long-term ROI
It isn't realistic to build an entirely green organization overnight. You will need to allocate your capital wisely.
Before investing in any green assets or services, you should always conduct a long-term cost benefit analysis. The initial investment for some green services may be over $20,000. If they don't shave your cost by at least $3,000 a year, they probably aren't worth the investment.
Determine which green investments will have the best pay off over the next 10 years. Make these investments before anything else. Then compare your options within each of those categories.
Implementing green changes without a plan
Effective, long-term planning is the key to business success. This principle needs to be applied to green organizations as well.
Before implementing a green strategy, you must answer the following questions:
How will I communicate my green business philosophy to my customers?
How will running a green business affect my revenue stream?
How will adopting green business strategies change my monthly expenses? Will they increase or decrease them?
How will my company finance green upgrades and other investments?
The biggest mistake that too many green businesses make is being overly optimistic with these forecasts. Take the time to collect objective data and make your decisions accordingly. This will help you run a much more profitable green business.
Not considering the benefits of green printing
Too many companies believe that going paperless is the only way to run a green organization. Unfortunately, going 100% paperless it's not feasible for most companies.
Rather than aim for an unrealistic goal, consider the option of using a more environmentally friendly printer. It won't be perfect, but it will be better than the alternative.
According to experts from Doranix, environmental printers have several benefits:
They can process paper that has been completely recycled.
They consume less energy than traditional printers.
They use ink that is more environmentally friendly.
You want to take a look at different green printers and compare them. You'll find that some will meet your needs as a green business.
Poorly communicating your green business strategy to customers
Brand positioning doesn't happen on its own. If you want to run a successful green business, you must communicate your message to customers as clearly as possible. You must also avoid the appearance that you are patronizing them.
The best approach is to be clear when you were first making the change. I'll make an announcement about your company's commitment to sustainability.
You also want to reinforce this message overtime by using green labels on all of your products. You don't have to be blatant with your messaging at this stage. Simply provide a small, daily reminder on your products and invoices.
Finally, it is a good idea to participate in green business seminars and other events. If your community has a local Green Chamber of Commerce, you should consider joining as well.
Responsible Energy Investments Could Solve Retirement Funding Crisis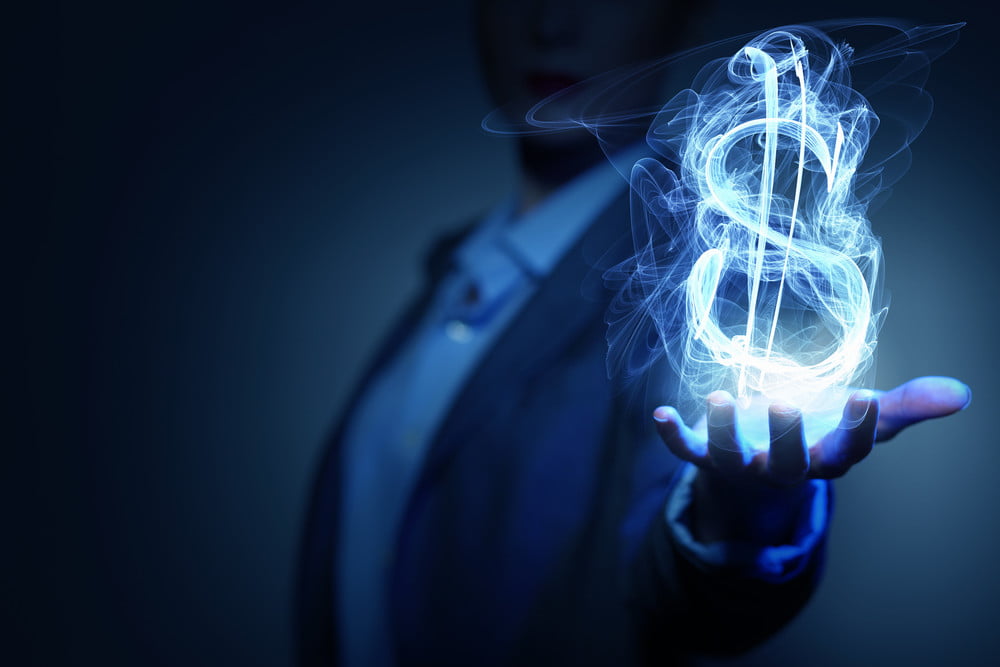 Retiring baby-boomers are facing a retirement cliff, at the same time as mother nature unleashes her fury with devastating storms tied to the impact of global warming. There could be a unique solution to the challenges associated with climate change – investments in clean energy from retirement funds.
Financial savings play a very important role in everyone's life and one must start planning for it as soon as possible. It's shocking how quickly seniors can burn through their nest egg – leaving many wondering, "How long your retirement savings will last?"
Let's take a closer look at how seniors can take baby steps on the path to retiring with dignity, while helping to clean up our environment.
Tip #1: Focus & Determination
Like in other work, it is very important to focus and be determined. If retirement is around the corner, then make sure to start putting some money away for retirement. No one can ever achieve anything without dedication and focus – whether it's saving the planet, or saving for retirement.
Tip #2: Minimize Spending
One of the most important things that you need to do is to minimize your expenditures. Reducing consumption is good for the planet too!
Tip #3: Visualize Your Goal
You can achieve more if you have a clearly defined goal in life. This about how your money can be used to better the planet – imagine cleaner air, water and a healthier environment to leave to your grandchildren.
Investing in Clean Energy
One of the hottest and most popular industries for investment today is the energy market – the trading of energy commodities. Clean energy commodities are traded alongside dirty energy supplies. You might be surprised to learn that clean energy is becoming much more competitive.
With green biz becoming more popular, it is quickly becoming a powerful tool for diversified retirement investing.
The Future of Green Biz
As far as the future is concerned, energy businesses are going to continue getting bigger and better. There are many leading energy companies in the market that already have very high stock prices, yet people are continuing to investing in them.
Green initiatives are impacting every industry. Go Green campaigns are a PR staple of every modern brand. For the energy-sector in the US, solar energy investments are considered to be the most accessible form of clean energy investment. Though investing in any energy business comes with some risks, the demand for energy isn't going anywhere.
In conclusion, if you want to start saving for your retirement, then clean energy stocks and commodity trading are some of the best options for wallets and the planet. Investing in clean energy products, like solar power, is a more long-term investment. It's quite stable and comes with a significant profit margin. And it's amazing for the planet!