Your dress may be white, you might have borrowed something blue, but here's how you can make your wedding greener.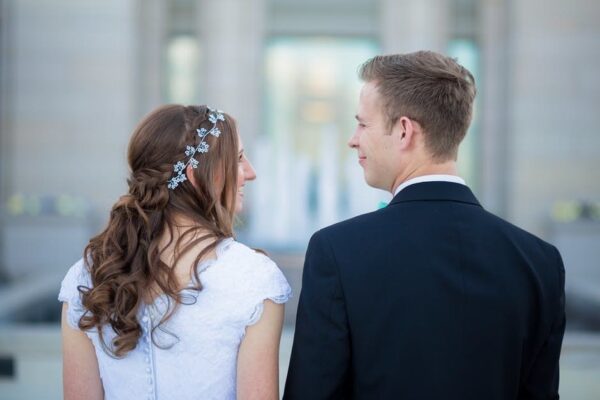 Image from Pexels
Big events, like weddings, always have the potential to be unkind to the environment. As such, many eco-friendly people (myself included) can't help but feel a little nervous about planning such an occasion.
There are so many decisions to make, and it can be more stressful when you're also worried about how those decisions will affect the world around you.
Luckily, this eco-friendly guide will help you plan a wedding that your inner (or outer) hippie will be proud of.
Vendors
In any wedding, vendors will be in control of the majority of decisions that could negatively impact the environment (such as using disposable cutlery/crockery at your reception, or blasting the heat/aircon in every room, as opposed to just the ones you are using).
This means that it's a good idea to look for vendors that share your values. A quick look using your internet search engine of choice should bring up a wealth of results for "eco + florist/caterer/venue + your town".
If it doesn't, then turn to Plan B. Create a small list of vendors that you'd like to pick and contact them individually to explain that although you'd like to hire them, they'd need to agree to certain eco requirements on your big day. After all, there's one type of green that all businesses care about — and they'll work hard to earn it from you.
In that case, what sort of requirements should you consider? Well, it's naturally all up to you, but here are some things that eco-friendly people want from the vendors at their wedding.
Venue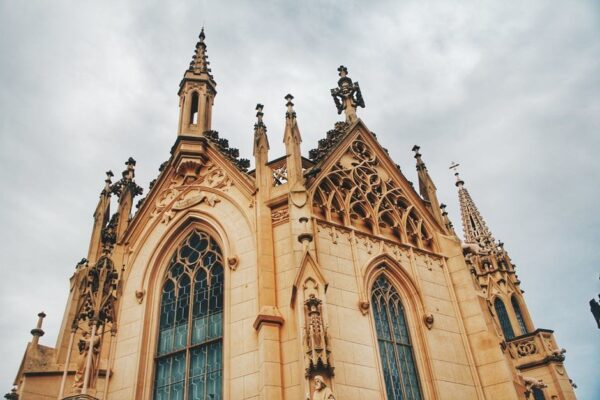 Image from Pexels
While many eco-friendly people would enjoy having their wedding outside to cut down on energy usage, there can be various local laws or adverse weather conditions that make this impractical.
As such, for this article we will focus on what should you look for in a venue for an indoors wedding.
Recycling Bins
Your guests will need somewhere to dispose of empty drinks bottles and cans during the reception and most guests will find something in their bag or their pockets (invites, receipts) that needs recycling.
Low-energy bulbs
While your venue is unlikely to replace every light bulb with the earth kind alternative, they may be convinced to change out the bulbs in the ceremony and reception rooms for you. After that, they might even choose to keep them installed.
Alternative heating/cooling methods
Rather than switching on the AC/ electric heaters at the first sign of a change in temperature, have your venue open the windows, set up a log fire, or provide blankets to keep your guest comfortable.
Caterers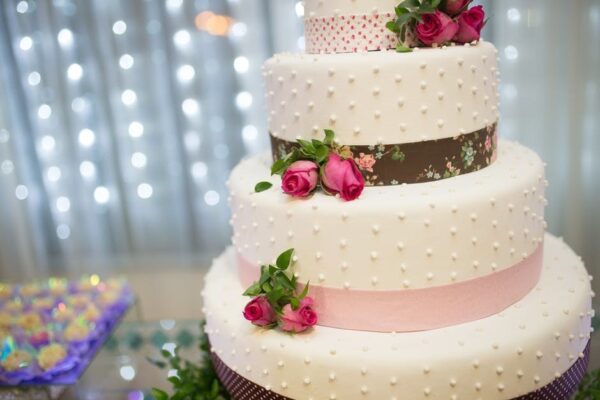 Image from Pexels
Animal Products
Depending on your own version of being green, you might be okay with giving your guests the choice of eating hand-reared meat, line-caught fish, or small-farm dairy. However, you should ask the caterers where their animal products came from so that you can ensure any animal products were sourced through humane and sustainable methods.
Locally-sourced, organic ingredients
One of the biggest environmental challenges when it comes to food is how it is grown/reared, and how far it travels to get to your plate. In order to make your food greener, have your caterers use only produce from a local farm that uses organic growing practices. Pro Tip: If you're having your cake created by a separate baker, ask for them to use only local and organic ingredients.
No disposable cutlery/crockery/napkins
If you're having a sit-down formal dinner, it's unlikely that the caterer will serve it on paper plates with plastic forks and red cups for your champagne toast. If you're having a less formal dinner, say from a food truck, then the caterer might just serve the dinner on the dreaded Styrofoam products.
If china plates would be a problem, or the caterer is a small vendor that doesn't use real plates, consider buying reusable plastic picnic sets for everyone to use. They can always be used by the guests for future picnics, or donated to a good cause after the wedding.
Florist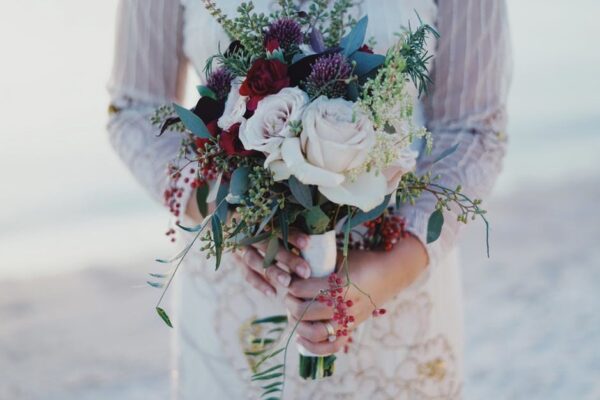 Image from Pexels
Dried Bouquets
The beauty of dried flowers is that they do not have to be discarded after the wedding and can be used in home décor or placed in your wedding memory box.
Limited Floral arrangements
Cut flowers are never going to be good news for the planet, so if you're going for fresh over dried, you'll likely want to limit the amount you have to just the bridal bouquet.
Potted Plants
You might consider having potted plants make up the floral decorations in the ceremony/reception. Pro tip: The plants will also make nice gifts for the wedding party.
Choose naturally-grown, locally-sourced plants
As with your food, you'll want to make sure that your plants are locally-grown without pesticides. As a result, you may have to compromise on the type of flowers you select depending on what's in season and native to your area.
Couple's Choice
So we've discussed what you should consider from your main wedding vendors but what can you- the happy couple- do as individuals? Well luckily, there are still many ways for you to eco-hack your wedding on your own.
Outfits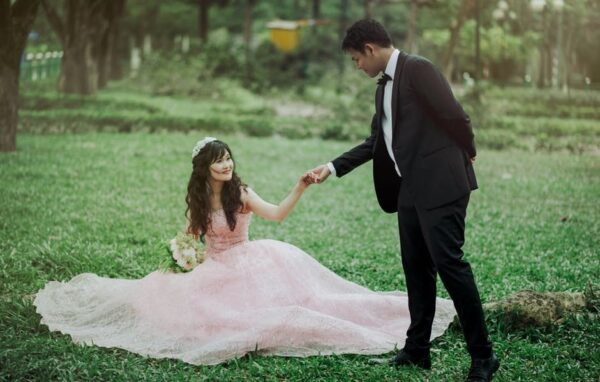 Image from Pexels
No animal by-products
When choosing your wedding outfit, you probably want to avoid items that contain animal by-products (i.e. leather shoes, fur stoles, silk gloves), but you may also wish to avoid items that have been dyed or treated with casein (a protein found in milk and used to make some plastic buttons) or lanolin (a wax produced by wool-bearing animals).
Secondhand
Many thrift stores and vintage shops have wedding dresses/suits that have been donated/sold after only over being worn once, and that is a waste of resources. The prices will be reasonable and you might even find a gem from a long-gone era.
Alternatively, take a look through the family closet to find the items that a beloved relative wore at their own wedding, from grandma's dress to your brother's cufflinks. After all, as the old saying goes, you will need "something borrowed" for your wedding.
Buy a reusable outfit
If you want to buy new, consider something that you will wear again and again as the years go by. You can always have your outfit altered slightly to be worn as a cocktail dress or a business suit.
All of these tips can, of course, be applied to the whole of the wedding party- not just those getting married.
Invites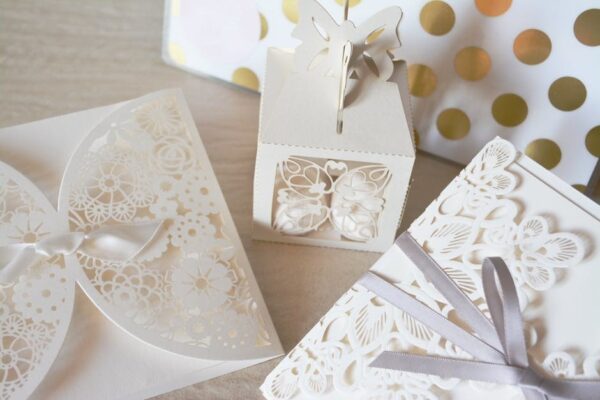 Image from Pexels
Evites
If you think paper invites are a waste of a tree, send e-vites instead. Not only is it a lot more eco-friendly, but you'll save a ton of money on stamps.
Recycled Paper Invites
If you do want to send paper invites, use recycled paper in order to lower your environmental impact.
Postcards
Alternatively, send postcards without an envelope to cut down on paper. Perfect for a kitsch wedding.
Gifts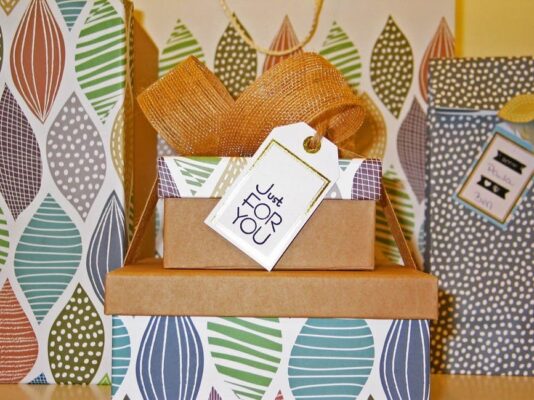 Image from Pexels
Set up a wish list
If you and your partner have been living together for a while, you likely have everything that is traditionally bought as a wedding present (i.e. dinner sets, bedding). To avoid receiving duplicate gifts, set up a wish list. That way you can ensure that you get something that you really want, and prevent wastefulness.
Charity donations
Ask for donations to your favorite eco-charity, like Greenpeace, Friends of the Earth, or Earthjustice, as opposed to gifts.
Hopefully, this guide has shown you that it's relatively easy to eco hack your wedding. I'd love to your thoughts in the comments section about other ways to easily eco hack a wedding, or ideas you've personally seen before. Let us know!