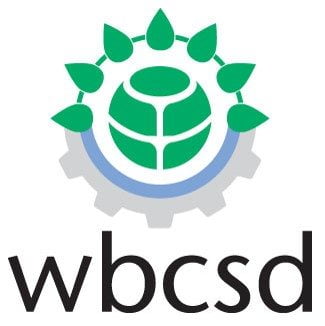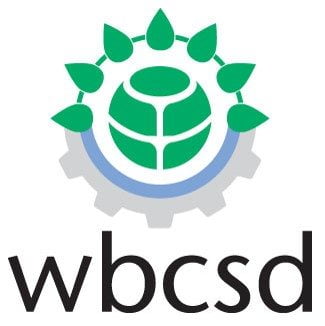 Unique business initiative could deliver two-thirds of carbon reductions needed for UN climate change goal
Today, the President and CEO of the World Business Council for Sustainable Development (WBCSD) Peter Bakker launches an analysis by PwC showing that the ambitions of WBCSD's Low Carbon Technology Partnerships initiative (LCTPi) could deliver 65% of the carbon emission reductions needed to keep the rise in global temperatures to under 2°C.
Led by WBCSD, LCTPi is a unique initiative whose size and scale is unmatched across the world. More than 140 companies and 50 partners have joined the initiative to lead action plans for the development and deployment of low-carbon technology, designed to reach ambitious targets on emissions reduction. The investment needed to meet the LCTPi ambitions, as well as the jobs this investment could create, would have a global impact. With half of investment expected in non-OECD countries, LCTPi would be of particular benefit to developing markets.
Ahead of the global climate change conference in Paris in December, Peter Bakker is in London with business leaders to call on governments to deliver the ambitious global climate agreement that will provide the framework in which global businesses will be able to deliver on their LTCPi ambitions.
WBCSD President and CEO, Peter Bakker said: "Business leaders from around the world are taking action and showing governments their support in tackling the climate challenge. We must keep global warming under the critical 2°C threshold.
"The ambitions outlined in the Low Carbon Technology Partnerships initiative could deliver up to 65% of the emissions reductions necessary to achieve this.
"However, business cannot do it alone: we can only safeguard the earth's future when business and policymakers act together. We urgently need an ambitious climate agreement in Paris to set the policy framework that will enable us deliver on our mutual goals."
The report was written by PwC UK's Sustainability & Climate Change team, based on business solutions developed by the nine LCTPi working groups, and in close collaboration with the WBCSD. It shows the magnitude of its potential benefits for the climate, of the business opportunities it could provide, and how it could contribute to the UN Sustainable Development Goals.
Jonathan Grant, director, PwC Sustainability & Climate Change said: "Limiting global warming to below two degrees will have substantial economic benefits in the long term, but smart, targeted policies at a national level are needed to help achieve this ambition. The deal in Paris must give business the certainty and ambition to invest in these opportunities for the long term. It's clear from our analysis that business has both a critical role to play in achieving national level targets, and has a major opportunity to grasp.
"The LCTPi is a platform for industry-wide transformation into the future, not just for the companies who are signed up to the initiative today."
Executive Secretary of the UN Framework Convention on Climate Change (UNFCCC) Christiana Figueres said: "I would like to commend the World Business Council for Sustainable Development for their extraordinary leadership in bringing so many progressive companies together to deliver ever high levels of climate ambition now and over the years to come."
"The analysis presented today – just weeks before the UN climate conference in Paris–underlines potential levels of emission reductions that are truly game-changing in terms of the support they provide to governments and international aspirations to keep a global temperature rise this century below 2 degrees C," she added.
"The number of companies but also cities moving towards a low carbon world is of level, range and scope that is unprecedented. Paris offers an opportunity for more companies to come on board in order to accelerate a transition that has now become inevitable and irreversible," said Ms Figueres.
In London today, the nine LCTPi working groups (renewables, carbon capture and storage, chemicals, cement, energy efficiency in buildings, low carbon transport fuels, low carbon freight transport, climate smart agriculture and forests and forest products as carbon sinks) are meeting to discuss the next steps in the LCTPi process. With agreement on the ambitions as set out in the PwC report for each of the sectors covered by a working group, the LCTPi action plans, which will be presented in the lead-up to and at the upcoming UN climate talks in Paris.
EDF Group Senior Executive Vice President Renewable Energies, Antoine Cahuzac said: "Our strategic plan "CAP 2030" aims to double our renewable energy portfolio from 28GW to up to 50GW in the next 15 years.
"To tackle climate change we need to develop renewable energies to reduce the CO2 footprint of the electricity sector, and hence to decarbonise our economies.
"Being a responsible partner of, and committed to, a low-carbon world, it was obvious and natural for us to join the WBCSD's Low Carbon Technology Partnerships initiative."
With only four weeks to go until the start of the UN climate talks COP21 in Paris, governments from around the world are coming together to reach agreement. In October, negotiators agreed a draft text that will now be discussed when they next meet in Paris during COP21. LCTPi shows that businesses are coming together ahead of that agreement to outline what they can achieve if that agreement is reached.
In recent months the WBCSD has showcased LCTPi across the world, working with over 140 companies to lead the change and ensure that emissions targets set in Paris at COP21 become a reality.
The international roadshow began in South Africa with the launch of a new microgrid programme, continued in India with the announcement of the renewable energy program, and was recently in New York City for Climate Week, where the nine LCTPi working groups met to discuss the action plans that will be presented during COP21 in Paris this December.
At the launch today, Peter Bakker will reveal some of the actions that have already been agreed by the LCTPi groups to advance towards the achievement of the carbon emissions reduction of up to 65%.