A Sustainable Autumn Statement?
As the nights draw in and we prepare ourselves for the dark economic times ahead, Simon Leadbetter looks at the Autumn Statement and asks, "Was it sustainable and what could it have said?"
As the Chancellor of the Exchequer, the Right Honourable George Osborne MP, took his seat after a confident 47-minute Autumn Statement, the internet buzzed with positive and negative feedback.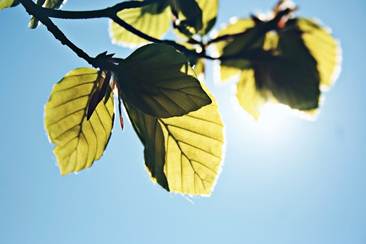 As the nights draw in and we prepare ourselves for the dark economic times ahead, Simon Leadbetter looks at the Autumn Statement and asks, "Was it sustainable and what could it have said?"
As the Chancellor of the Exchequer, the Right Honourable George Osborne MP, took his seat after a confident 47-minute Autumn Statement, the internet buzzed with positive and negative feedback.
It is not our intention to do what the national press and broadcasters will do, in so much more depth, which is examine in excruciating detail the content and delivery of the Autumn Statement and the Shadow Chancellor's responses.  Blue & Green Tomorrow was specifically looking for evidence of the "greenest government ever" (David Cameron, May 2010).
The evidence we sought from the Autumn Statement would include a commitment to a low pollution economy; investment and incentives for investment in clean technology; support for mass transportation and emerging sustainable enterprises that will be the champions of future growth.
As we've pointed out previously it is likely that if you voted Conservative there will be more to applaud than criticise in a speech that has to navigate the wishes of two distinct parties, with very different manifestoes and electorates. If you voted Labour, the opposite will be true.  Left-leaning LibDems will share some of the concerns of Labour and right leaning ones the concerns of the Conservatives.
Whoever was in Government, tough decisions would have to be taken and a painful transition to a lower debt economy would be underway.
Possibly the worst news was the £250m support package for some of the world's richest energy intensive companies, that have already bagged billions from carbon pollution permits.
We also have grave concerns over the government's reform to planning rules, which have been established over the many years and successfully protected large portions of Britain's green spaces.  The rules seem to have been unduly influenced by the house-building lobby, which sits on a land bank of hundreds of thousands of plots but would much prefer to build on more desirable greenfield sites. When coupled with plans to relax observance of the EU Habitats and Wild Birds Directives, which requires member states to maintain and restore the biodiversity of natural habitats, wild species and birds, our alarm bells start ringing.
We cannot welcome the freezing of fuel duty from the principle that increased car usage is unsustainable for our environment and for our congested roads. We recognise the immediate impact of petrol prices on people's wallets but data from the independent ONS suggests that between 1980 and 2010, the real cost of motoring, including the purchase of a vehicle, declined by 10%. Over the same period, bus and coach fares increased by 54% and rail fares increased by 55%, in real terms. Strategically important policy areas for the economy, such as transport, need to be treated as more than crowd-pleasing headline grabbers written by motoring pressure groups.
While on the subject of motoring, we applaud efforts to encourage fuel efficient, low emission HGVs and the planned expansion of the quiet night time deliveries scheme.
We welcome the support for small and medium-sized enterprises (SMEs), including the attempts to ease access to credit through the loan guarantee scheme. We are concerned about the practical application of these policies when Project Merlin, the Government's previous attempt to help business borrowing, failed so spectacularly.
We also applaud the £275m extra investment in economic innovation and research and development (R&D), including £75m for technology-based SMEs. Ultimately innovation equals economic growth and innovation is the preserve of SMEs.
Some good headlines were secured in Government friendly newspapers by the above inflation (but below originally planned) increases in rail fares to 6.2%, rather than 8.2%. £1.4bn is to be spent by Network Rail on railway infrastructure and commuter links, in particular the Oxford to Bedford line. It's a pity he couldn't push the 30 miles further to Cambridge, linking our top two Universities along the original Varsity line.
But was this the sustainable Autumn Statement of the greenest government ever? While there are elements to applaud in the Statement, pandering to energy-intensive industries, house building and motoring lobbies suggests not.
Our first peacetime coalition since the war was a unique opportunity to ignite a new sustainable economy; sustainable for the long-term and for future generations, by building on the wreckage of economic catastrophe and of out-dated thinking and industries.
There could have been tax incentives through venture capital trusts (VCTs) and Individual Savings Accounts (ISAs) to move funds from unsustainable sectors to sustainable ones; freeing the Green Bank to raise its own funds; a commitment to building a smart energy grid to make off shore wind power more tenable; a commitment to invest in clean technology R&D, well in excess of the tens of millions promised.
Just as it is irresponsible to pass the debt of one generation's bad decision-making to the next, so it is equally irresponsible, if not more so, to pass polluting, inefficient smokestack industries to a generation that will face irreversible environmental degradation and economic decline.
What we suspect we have is a business-as-usual government trying to jump start borrowing and our financial services industry, so the good times come back.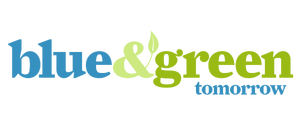 How Climate Change Altered this Engineer's Life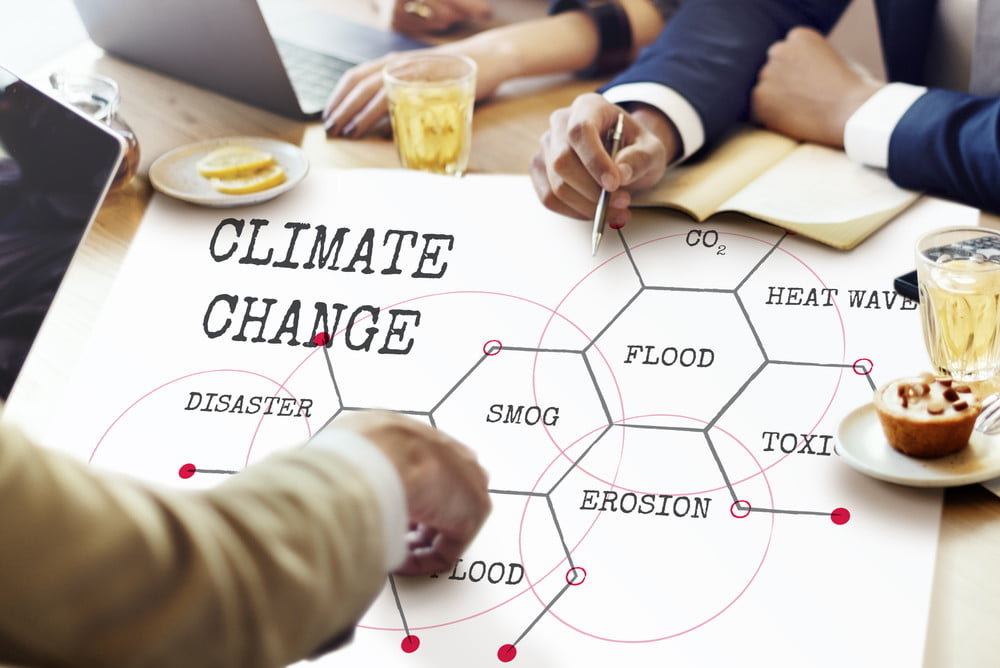 Living the life of an engineer likely sounds pretty glamorous: you are educated and highly regarded, typically have high paying gigs, and with the breadth of knowledge and array of fields of specialty, your possibility for jobs is usually immense.  But what if there was something else that needed your attention? Something bigger than just being an engineer, going to work every day and doing the same technical tasks typically associated with the profession?
For Kevin McCroary, that is exactly how it played out.  A successful engineer, gainfully employed in a prosperous job, a simple trip to the Philippines made him see that there was a bigger issue at hand than using his engineer training in a traditional profession.  This bigger issue was that of climate change.  And working as a volunteer for underprivileged children in the Philippines, he saw first-hand the extensive pollution and poverty that existed here and that impacted the livelihood of these kids and their families.
Upon returning home, from his trip to the Philippines he had a new perspective of the impact we as individuals and as humanity have on the earth, and more than that Kevin wanted to know more.  He started to do some research and study these human-environmental interactions, and shortly thereafter ended up in Greenland.  There, he spoke to a man who had lost his home in a tsunami, and, who, through consistent weather tracking could indeed confirm that the current weather trends were "strange:" there was undeniably a general warming tendency happening in the arctic, causing an array of negative effects.
The combination of these observations, as well as his own research, led Kevin to conclude that something had to be done.  With that in mind, he launched his project Legend Bracelet.  The mission is simple: create a reminder of the legacy we are leaving behind.  As individuals and as humanity, we are leaving behind an imprint on the earth, and the magnitude of it is something that needs to be brought to the forefront of public awareness.  The idea is to have a bracelet that can serve as a daily reminder of the impact on the earth that each of us can have every day, regardless of how big or small.  The bracelet has two capsules: the first is filled with sand or earth, and the second is empty.  As the owner, you are to fill the empty one with your own earth, carrying it with you as a reminder and symbol of your connection and commitment to helping look after our environment.
We are all impacted by climate change, and we all have a responsibility to help.  And it can start with something as simple as putting on a bracelet.  Support Kevin on his Kickstarter campaign for Legend Bracelet, tell others about it, or take action in your own way and play your part in slowing down the effects of climate change.  You may think "but I'm just one person!" You are indeed.  But so is he.  Every change starts with one.
5 Things You Can Do Yourself to Improve the Value of Your House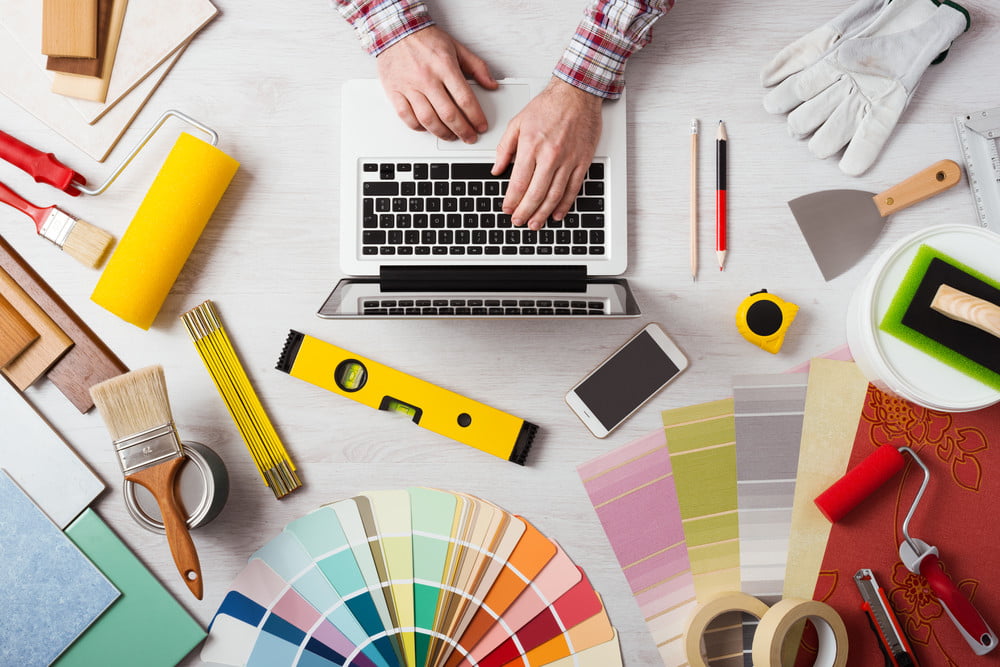 Whether you want to own it or list it, every once in a while, a house needs a facelift. This will not only improve quality of your life but will capitalize your home's value significantly, too.
The best way to improve home value by yourself is to upgrade only what is necessary and nothing more. For instance, why would you buy a new bathroom door when a little retouch and a coat of fresh paint will suffice? By taking this approach, you are allowing yourself to make several small improvements instead of venturing just one or bigger ones. Select projects thoughtfully and know when you should stop.
Pitch in for the kitchen
If you really want a return on investment one day, start in the kitchen. By many, the kitchen still represents the heart and the soul of the house, the central hub of a property and it will all on its own add colossal value to your home. Moreover, the kitchen can be a breaking point in selling the house, so you should not hold on to your wallet in this area.
There are many little things you can do to spruce up the overall image of your kitchen. You may paint the kitchen cabinets, replace old door handles, add additional storage space with a sliding wall or a kitchen island if there is enough room for it. In addition, you may open the living space up by taking a kitchen wall down. Possibilities for do-it-yourself are many.
Add an attic or a basement bedroom
Properties are usually valued by two things: land size and the number of bedrooms. The price range between a three to four-bedroom home is two to four hundred thousand. Since you can't change the size of your land, you can at least increase the number of bedrooms.
If you are prepared to go full-scale, converting the attic or the basement into the bedroom is another especially favored project that will by far boost up your home's value once you decide to put it on the market. Until you decide to list it you will enjoy in your own extra space for entertainment, living, sleeping, playing, exercising, or whatever you fancy.
Transformation with paint
If your walls have scrapes and stained paint, a vintage color or shabby wallpaper, several cans of paint can make a striking distinction. In order to increase the value of your home, it is recommended to go with neutral colors that will unify the whole house and make the space visually bigger.
Bottom line, nothing can transform a home like a cast of fresh new paint. It is the number one way to beef up a property value of any budget. Additionally, painting the house is still one of the easiest, fastest and highest value drivers.
Secure with style
All of your effort and money would be wasted if you can't protect the investments you made. A good security door costs as little as a few hundred dollars but if it saves you just once from being robbed it instantly pays itself off. People avoid putting security screens on windows because they mostly do not look stylish enough, but there are other options, such as installing shutters. There are so many elegant and cool shutter options that we found at Independent Blinds & Awnings that it's really hard not to find something for you.
Basic maintenance for a worry-free mind
A clean house is a healthier house for you and your family. By making a clean house your number one on the list for improving, you accomplish a couple of things at once.
First, you stay on track with maintenance issues and, consequently you are able to recognize future problems before they become costly ones. Secondly, you don't allow dirt and garbage to pile up over time. Thirdly, smudged, dirty windows can have a bad impact on the overall perception of the house. Same as eyes are windows to the soul, windows are for the home. Therefore, you need to wash them properly.
Spice up the landscaping
Big backyard is an all Australian dream and still, it is more often than not the most ignored area of the house. However, landscaping is really important as it frames a property from every corner.
Simple, low budget cosmetic changes in the front yard including installing garden beds, adding plants, pebbles or mulch, and paving or painting the front walls will positively lift the curb appeal as well as the property value. As for the backyard, you may span a lawn to create more open space for you and your family to move freely, cut and reduce unruly trees and vegetation, and fix the fence if needed.
Adding value to your home through a cosmetic or structural renovation is an actual way to quickly enhance your money invested in a property. In the end, you need to make sure that if you will continue to live in the house and renovate, that your renovations will contribute to a good lifestyle and that it will give the impression of a "ready to move in" property once you decide to list it.