Pension Fund invests £10 million in community-scale renewables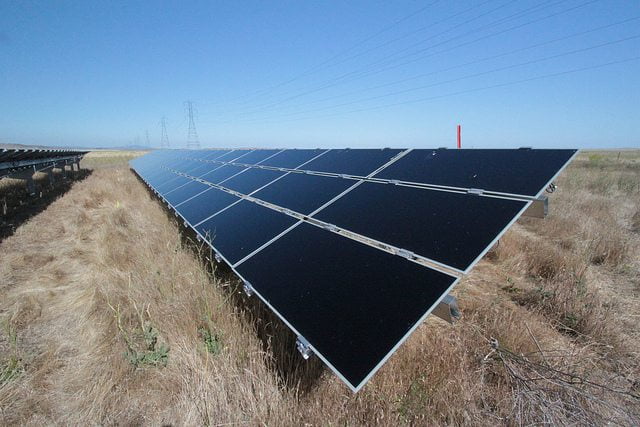 The operators of the Greater Manchester Pension Fund (GMPF) have committed £10m to join the UK Green Investment Bank plc (GIB) and Strathclyde Pension Fund (SPF) as investors in UK community-scale renewable energy projects through Albion Community Power plc (ACP).
ACP builds, controls and operates community-scale renewable projects across the UK. It is one of the largest single sources of equity funding available for projects in the sector.
GIB and SPF committed £50m and £10m respectively to ACP earlier this year. GMPF's investment amounts to a quarter of the further capital ACP aims to raise from additional co-investors as it builds a £100m pot of funding for small-scale projects.
ACP marked the occasion by announcing details of its latest project, a 499 kW hydropower scheme located on the River Arkaig in Lochaber in the Scottish Highlands.
The £3.3m scheme, located on the Achnacarry estate, will generate approximately 2.3 GWh of renewable electricity per year. This is equivalent to the electricity consumption of around 550 homes. It will be constructed in conjunction with Green Highland Renewables and completion is expected in February 2016.
Water will be diverted from the river down a 6 metre drop using a weir. This will turn two 250 kW Archimedes' screws to generate power, before returning to the river downstream.
This latest investment typifies ACP's objective of creating a portfolio of small, decentralised renewable generation projects closer to the sources of demand. The River Arkaig project will be directly connected to distribution networks and, by its local nature, will help contribute to a reduction in transmission and distribution losses in addition to a reduction in greenhouse gas emissions.
Volker Beckers, Chair of Albion Community Power, said: "We are delighted to welcome the Greater Manchester Pension Fund as a new investor in ACP. It is a clear reflection of the growing institutional demand for access to high-quality community-scale renewable energy projects as they have a proven track record of generating strong and stable returns for investors."
Councillor Kieran Quinn, Chair of Greater Manchester Pension Fund, said: "We are excited to be joining GIB and Strathclyde Pension Fund as investors in ACP and we look forward to supporting the continued expansion of community-scale renewable energy schemes across the UK. ACP will play a key role in this regard as the pressure to diversify beyond carbon-based energy sources becomes even greater."
Shaun Kingsbury, Chief Executive of the UK Green Investment Bank, said: "It is great to see Greater Manchester Pension Fund join the family of ACP investors. Arkaig is a reminder of the important role community-scale renewables projects will play in securing clean, green and affordable sources of energy for future generations. The fact that yet another of the UK's largest institutional investors has given its backing to ACP is testament to the efficiency and reliability of such schemes and the excellent work ACP is doing to highlight their benefits."
Councillor Paul Rooney, Chair of Strathclyde Pension Fund, said: "Our first priority is always to ensure our members' financial futures are secure; but to do that while supporting infrastructure, jobs and innovation in the communities where we live and work is something Strathclyde is proud to be at the forefront of in the UK.
"There is clearly a strong and growing appetite among forward-thinking pension funds to diversify their portfolios into this exciting sector. Manchester is one of those funds, so it is no surprise to be working with them and the Green Investment Bank to provide funding for innovative, community-focused infrastructure."
ACP has agreed to sell 50% per cent of its electricity to directly local users through private wire arrangements, but is engaging with industry to investigate the option of selling more of the generated power straight to end customers.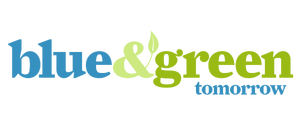 What Should We Make of The Clean Growth Strategy?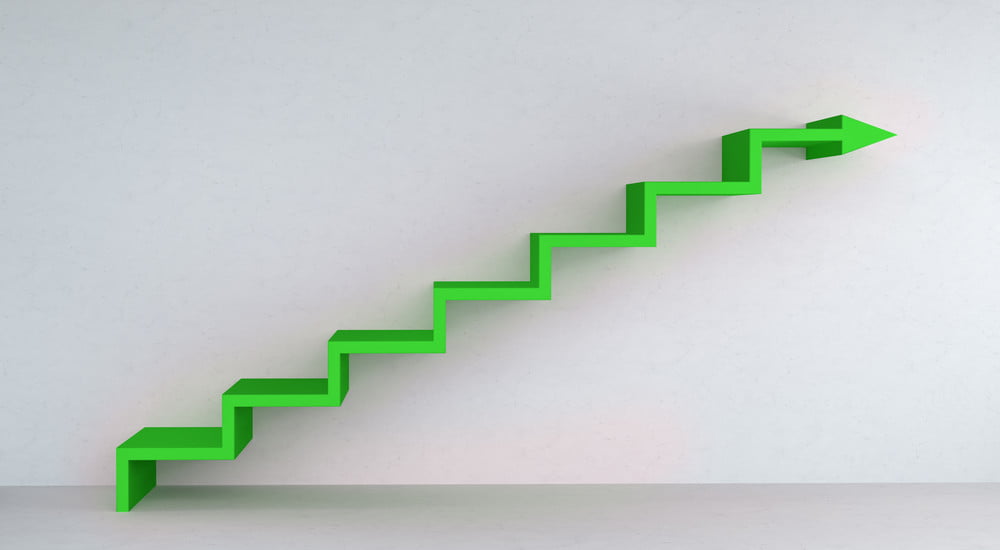 It was hardly surprising the Clean Growth Strategy (CGS) was much anticipated by industry and environmentalists. After all, its publication was pushed back a couple of times. But with the document now in the public domain, and the Government having run a consultation on its content, what ultimately should we make of what's perhaps one of the most important publications to come out of the Department for Business, Energy and the Industrial Strategy (BEIS) in the past 12 months?
The starting point, inevitably, is to decide what the document is and isn't. It is, certainly, a lengthy and considered direction-setter – not just for the Government, but for business and industry, and indeed for consumers. While much of the content was favourably received in terms of highlighting ways to ensure clean growth, critics – not unjustifiably – suggested it was long on pages but short on detailed and finite policy commitments, accompanied by clear timeframes for action.
A Strategy, Instead of a Plan
But should we really be surprised? The answer, in all honesty, is probably not really. BEIS ministers had made no secret of the fact they would be publishing a 'strategy' as opposed to a 'plan,' and that gave every indication the CGS would set a direction of travel and be largely aspirational. The Government had consulted on its content, and will likely respond to the consultation during the course of 2018. And that's when we might see more defined policy commitments and timeframes from action.
The second criticism one might level at the CGS is that indicated the use of 'flexibilities' to achieve targets set in the carbon budgets – essentially using past results to offset more recent failings to keep pace with emissions targets. Claire Perry has since appeared in front of the BEIS Select Committee and insisted she would be personally disappointed if the UK used flexibilities to fill the shortfall in meeting the fourth and fifth carbon budgets, but this is difficult ground for the Government. The Committee on Climate Change was critical of the proposed use of efficiencies, which would somewhat undermine ministers' good intentions and commitment to clean growth – particularly set against November's Budget, in which the Chancellor maintained the current carbon price floor (potentially giving a reprieve to coal) and introduced tax changes favourable to North Sea oil producers.
A 12 Month Green Energy Initiative with Real Teeth
But, there is much to appreciate and commend about the CGS. It fits into a 12-month narrative for BEIS ministers, in which they have clearly shown a commitment to clean growth, improving energy efficiency and cutting carbon emissions. Those 12 months have seen the launch of the Industrial Strategy – firstly in Green Paper form, which led to the launch of the Faraday Challenge, and then a White Paper in which clean growth was considered a 'grand challenge' for government. Throughout these publications – and indeed again with the CGS – the Government has shown itself to be an advocate of smart systems and demand response, including the development of battery technology.
Electrical Storage Development at Center of Broader Green Energy Push
While the Faraday Challenge is primarily focused on the development of batteries to support the proliferation of electric vehicles (which will support cuts to carbon emissions), it will also drive down technology costs, supporting the deployment of small and utility-scale storage that will fully harness the capability of renewables. Solar and wind made record contributions to UK electricity generation in 2017, and the development of storage capacity will help both reduce consumer costs and support decarbonisation.
The other thing the CGS showed us it that the Government is happy to be a disrupter in the energy market. The headline from the publication was the plans for legislation to empower Ofgem to cap the costs of Standard Variable Tariffs. This had been an aspiration of ministers for months, and there's little doubt that driving down costs for consumers will be a trend within BEIS policy throughout 2018.
But the Government also seems happy to support disruption in the renewables market, as evidenced by the commitment (in the CGS) to more than half a billion pounds of investment in Pot 2 of Contracts for Difference (CfDs) – where the focus will be on emerging rather than established technologies.
This inevitably prompted ire from some within the industry, particularly proponents of solar, which is making an increasing contribution to the UK's energy mix. But, again, we shouldn't really be surprised. Since the subsidy cuts of 2015, ministers have given no indication or cause to think there will be public money afforded to solar development. Including solar within the CfD auction would have been a seismic shift in policy. And while ministers' insistence in subsidy-free solar as the way forward has been shown to be based on a single project, we should expect that as costs continue to be driven down and solar makes record contributions to electricity generation, investment will follow – and there will ultimately be more subsidy-free solar farms, albeit perhaps not in 2018.
Meanwhile, by promoting emerging technologies like remote island wind, the Government appears to be favouring diversification and that it has a range of resources available to meet consumer demand. Perhaps more prescient than the decision to exclude established renewables from the CfD auction is the subsequent confirmation in the budget that Pot 2 of CfDs will be the last commitment of public money to renewable energy before 2025.
In short, we should view the CGS as a step in the right direction, albeit one the Government should be elaborating on in its consultation response. Its publication, coupled with the advancement this year of the Industrial Strategy indicates ministers are committed to the clean growth agenda. The question is now how the aspirations set out in the CGS – including the development of demand response capacity for the grid, and improving the energy efficiency of commercial and residential premises – will be realised.
It's a step in the right direction. But, inevitably, there's much more work to do.
4 Energy Efficient Home Upgrades that You Can Install Yourself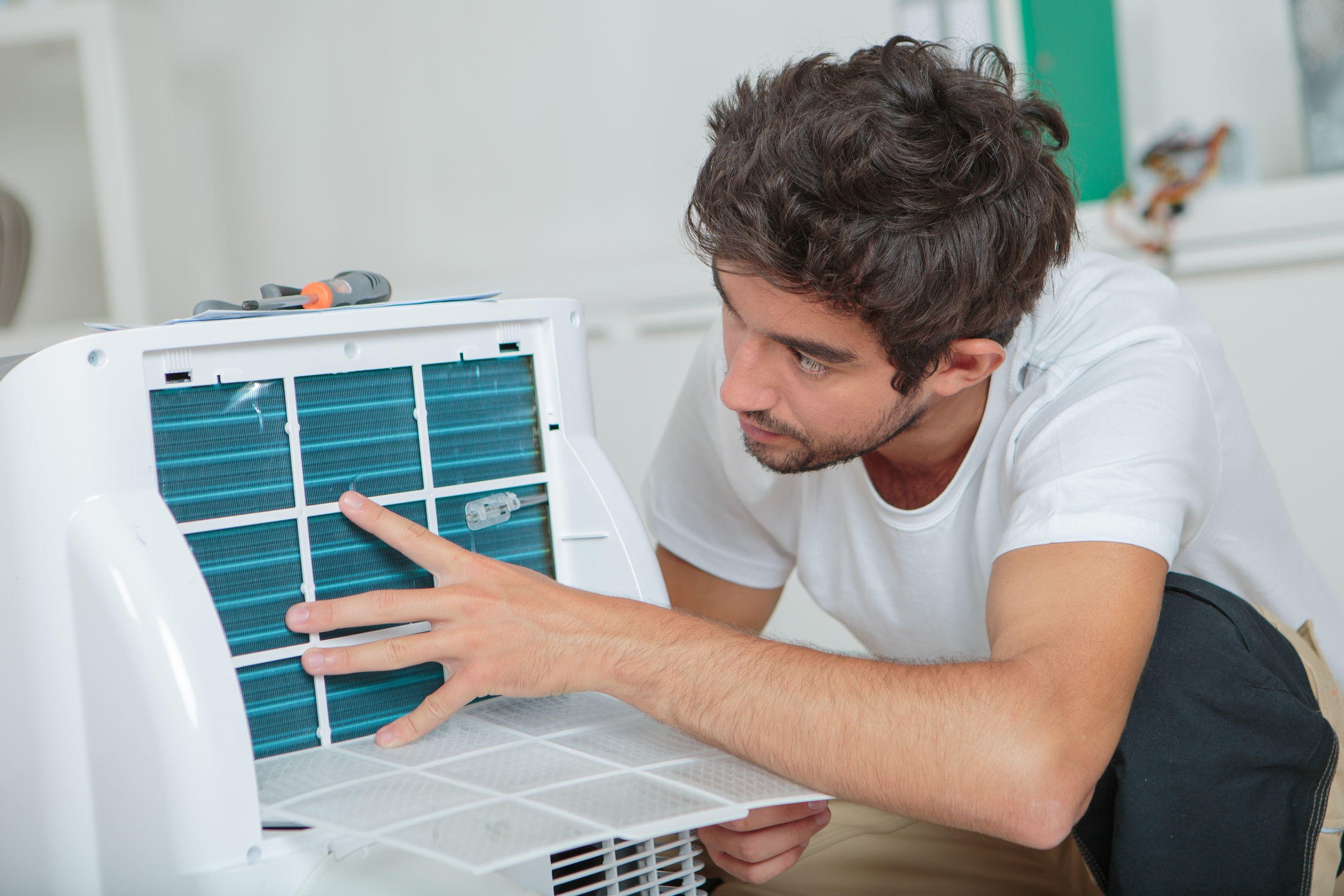 The wide range of energy efficient products is growing rapidly every day. Nearly every appliance in your home can be upgraded to be more energy efficient, which oftentimes is not only helpful in lowering your carbon footprint but also in lowering your monthly bills.
However, the upfront costs of installing green appliances can sometimes be fairly steep. In order to lessen some of the cost, try installing energy efficient upgrades yourself rather than hiring a professional. While it is smart to hire a professional in some cases, try installing the following four upgrades yourself and make your home even more energy efficient at a fraction of the price.
Insulate Your Water Heater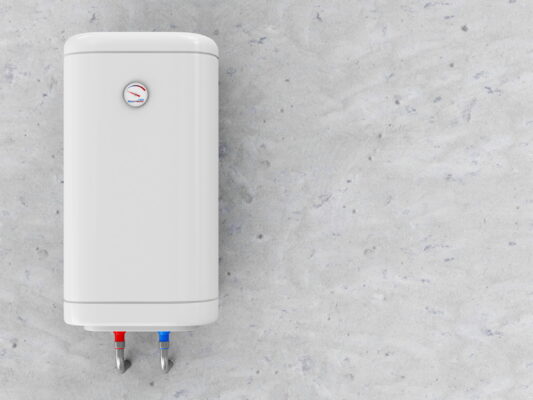 If you own a home, you have most likely thought about making sure your walls and roof are insulated. You don't want your hard earned money escaping due to a lack of insulation. However, if you are like most people you haven't given a second thought to insulating your hot water tank. If you have a newer tank chances are you don't need to worry about this.
However, if your tank is older or you've recently purchased your house, you want to make sure that you have at least an R-value of 24 insulating your water tank. Not sure how to determine your R-value? According to the Department of Energy, just touch your water heater – if it's warm, then it needs additional insulation.
If you find that your R-value is less, then adding insulation is your best bet. You can save between 7% and 16% on your heating costs by adding a water heater jacket or blanket. This simple upgrade, which should cost around $20, will yield a much higher return on investment in the long run. And better yet, it's quick and easy to do! Follow these instructions:
Shut off the water heater while you work.
Cut the insulation blanket to the height of the water heater and wrap it around. (Make sure it isn't covering the top)
Mark and cut out the areas needed to allow you to reach the controls.
Finish the installation and turn the water heater back on.
Insulate Your Hot Water Pipes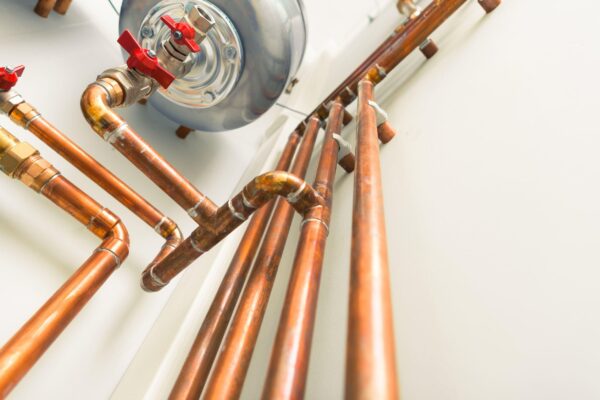 Everyone loves a nice, hot shower, but did you know that if your pipes aren't insulated, your water is losing a significant amount of heat on its way from the water heater to your shower. By simply wrapping insulation around your hot water pipes you can increase the temperature of your water by 2° to 4°F. This allows you to actually lower your temperature control settings, as the water is staying hot by the time it gets to you.
The amount of money that you can save by doing this depends on how your house and piping system are laid out. Additionally, the type of fuel you use to heat the water and how much water you use will have an impact.
Installing insulation around the pipes is made incredibly simple by the use of insulation sleeves. Installation is as simple as measuring the length of the pipe, cutting the insulation and wrapping it around the pipe. You can use simple cable ties to secure it in place.
Seal Air Leaks with Caulk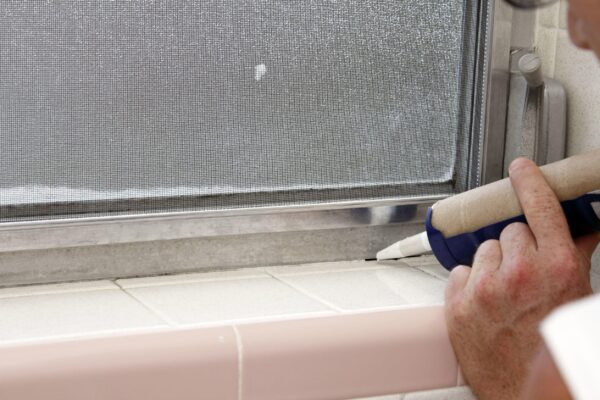 One quick and easy way to make your house more insulated, which will ultimately allow you to reduce your heating costs and reduce your carbon footprint, is through sealing air leaks. Any air leaks that you have around your doors and windows will let the hot air out in the winter and cool air out in the summer. Luckily, this is an easy fix with a caulk gun. You just need to seal the areas around your doors and windows.
There are several options that you can use like aerosol cans and squeeze tubes. However, the most popular solution is a caulking gun and a standard tub of $2 caulk. If you want a specialty color it will cost you slightly more.
To seal any leaks, start off by cleaning the area thoroughly. Scrape off any old caulk or paint. Cut the tip of the caulk gun at a 45° angle and put it in the gun. Hold the gun at a 45° angle to the area you want to apply the caulk. Continue moving the tip of the gun around the door or window to apply a continuous line of caulk. To ensure that each crack and space is filled, use a damp finger, sponge or other object to make sure it has filled the cracks. You can use a damp rap to clean up any excess or mistakes.
Lower Water Heater Temperature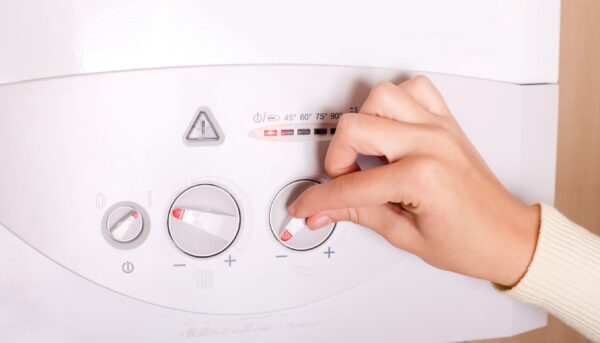 Turning down the temperature on your water heater is a good way to take advantage of energy efficient cost savings. The majority of water heaters are set to 140°F by the manufacturer but may only need to be set to 120°F. Lowering the temperature can help prevent scalding, reduce the speed at which mineral buildup and corrosion occur within the pipes, and save you money by reducing your energy usage.
Lowering the temperature setting will reduce the amount of standby loss that occurs, which is the heat you lose from the heater into the room that it is housed. If your temperature is set higher than it needs to be you could be throwing away around $31 to $61 each year. When you add in the amount that you save from consumption of water at a lower temperature you could save over $400.
The only reason you would want to consider keeping the temperature control set at 140°F is if you have a dishwasher without a booster heater. The appliance may need the higher temperature in order to reduce the risk of legionellae bacteria for individuals with suppressed immune systems or respiratory issues. Just note that when the heat is turned up this high it can cause scalding, so it is best to install mixing valves to lower the temperature to sinks and bathtubs.
Conclusion
The focus on going green is not a new concept. In fact, the millennial generation, even those who don't own their own home, are highly invested in energy efficiency. As we continue to work on reducing our carbon footprint, it is important to do all that we can to make our homes more energy efficient.
Making your home more energy efficient does not always require a handyman. In fact, making these four energy efficient upgrades yourself is a great way to go green and stay within your budget. Going green does not always have to cost an arm and a leg, so start saving money and reducing your carbon footprint today.